The Khaani actor, brother of Humaima Malik, Feroze Khan is tying the knot at the end of this month. Feroze's marriage is an arranged marriage as his sister Humaima told and the girl is from Karachi. Her name is Syeda Aliza Fatima Raza. The card is out too and reception of this couple will take place on 3rd April.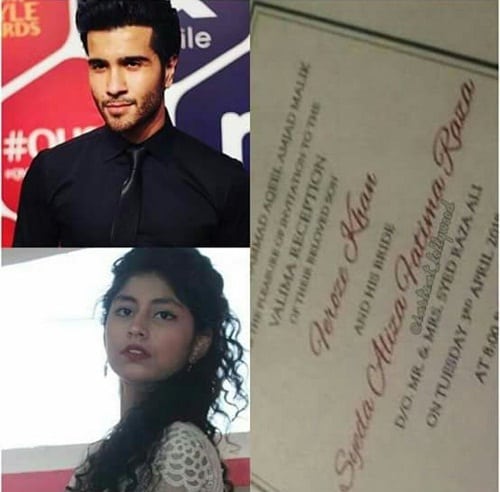 Feroze is very happy at this moment and asked his fans for privacy. He said these words while talking to Express Tribune:
"I'm very excited! This is something that I was looking for and it's finally happening for me. I'm also looking forward to many exciting things that come with marriage. I know internet has gone crazy with my marriage news but at this time I just want to live in the moment and enjoy it and I want my fans to respect my privacy as I celebrate with my family."
Congratulations to Feroze and Aliza. May they have a happy life ahead!