Over the years, our drama industry has given us many beautiful names. To count them would not be an easy task but few of them will always resonate in the history of television. However, there are some who appeared on television during PTV era but unfortunately vanished from the screen too soon. These talented artists quietly slipped in to the shadows but their remarkable performances have immortalized them.
I would try to recall and talk about such beautiful faces of Pakistani dramas, who were once the luminosity of screen but have obscured somewhere today. They were volcanoes of talent, born with a lucky charm of ruling the hearts.
Shehnaz Sheikh
A versatile drama veteran and theatre director Shehnaz Sheikh who has been seen in some outstanding PTV dramas such as 'Tanhaiyan' and 'Ankahi' from where she got immense popularity. She has also appeared in some famous TV shows, 'Uncle Sargam' and 'Yes Sir No Sir' in which she captured the hearts of audience but soon after she disappeared from the screen. People always wanted to see her more but she restricted herself from acting. She had a reason for staying away from dramas. She once said that she didn't see any diversity in characters she was offered at that time and therefore parted ways from acting.
In 2010, she came into limelight again by directing a theater play 'The Mousetrap' which was greatly acknowledged by the audience.
However, the acting career of Shehnaz Sheikh was short-lived yet highly remembered. People expected to see her in 'Tanhaiyan Naye Silsiley' which was the sequel of her famous play 'Tanhaiyan'.  'Tanhaiyan Naye Silsiley' was aired on ARY digital but unfortunately the expectations of watching her perform once again didn't meet the reality and we didn't get to see more of her.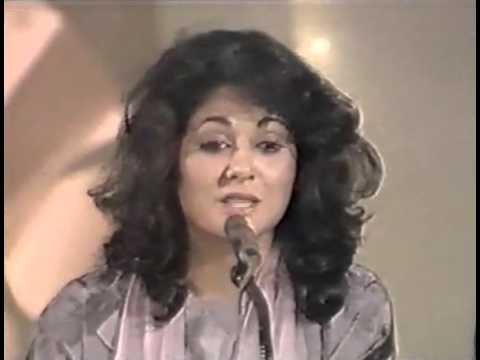 Shehnaz Sheikh has backed off from television since a long period but she prevails in most of the hearts even today.
Rahat Kazmi
One of the most learned actors of our drama and film industry, Rahat Kazmi is not only a wonderful actor but has been a brilliant anchor person of his times. He saw success on both small and big screens during 1970's and 1980's. 'Dhoop Kinarey', 'Nangay Paon', 'Parchaiyan', 'Saraab' are some plays in which he has showed his extraordinary acting skills. He was also seen in movies like 'Insaniyat', 'Khandaan', 'Saima', 'Jann-e-Mann' and many more to count.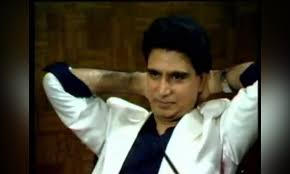 I think the serenity of his personality reflects in his performance that has enchanted the audience over years. Unfortunately, he is also among those actors who left television too early and made our drama industry deprived of a precious gem.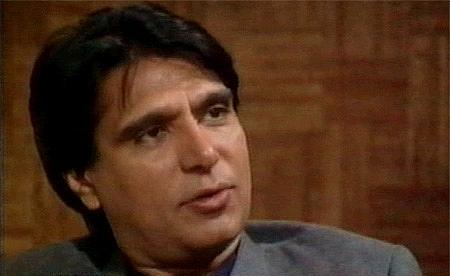 In 2006, after a prolonged break he was seen again in in a drama serial named 'Kaisey Kahon'. Watching Rahat Kazmi once again on television was a treat to one's eye but he was not seen again in any dramas since then.
Sahira Kazmi
Sahira Kazmi, one of the most talented names of our drama industry has also been very popular on television over the years. 'Parchaiyan', 'Teesra Kinara', 'Qurbatein aur Faslay' are the most remembered drama serials in which she acted alongside her spouse Rahat Kazmi. The couple appeared in the lead roles and were highly acclaimed.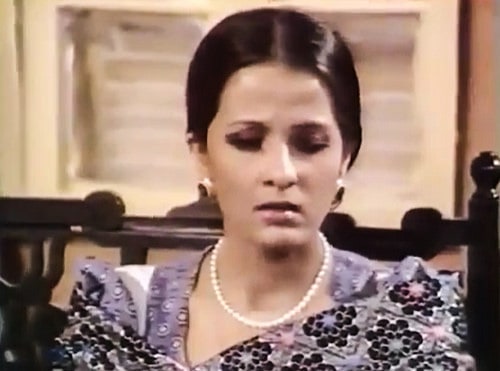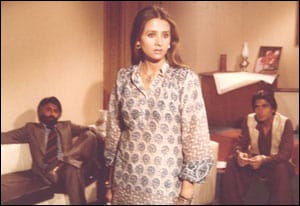 She disappeared from the screen in 1980's and thus one more beautiful face of our television was lost. She was not only a gorgeous actress but was also a striking director. She has directed some renowned dramas like 'Dhoop Kinarey', 'Zaib-un-Nisa', 'Aahat, Hawa ki Beti' and many more. Although she has greatly contributed as an actor and director during the golden era of PTV but soon distanced herself from acting that has made her admirers melancholy.
Marina Khan
A beautiful actress and a lovely television director Marina Khan is also among less seen personalities of television today. 'Tanhaiyan', 'Dhoop Kinarey', 'Nijaat', 'Padosi', 'Khaali Hath' are some of her memorable plays. She enjoyed popularity on television during 1980's and 1990's but then she vanished from screen for many years. Marina then opted to stay behind the cameras and started working more as a director.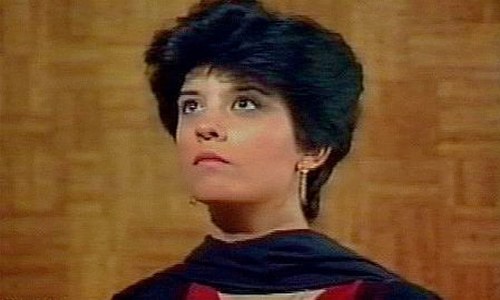 In, 2005 she appeared in a drama serial 'Kaisey kahon'. She was again seen in 2013 in 'Tanhaiyan Naye Silsiley' which was also directed by her. In the following year, she appeared in a light comedy drama serial 'Jackson Heights'. The return of Marina Khan to television delighted her fans again and they were overwhelmed by her screen presence.
The contribution of Marina Khan as a comedy play director is enormous. She has directed the plays 'Azar Ki Ayegi Baraat', 'Dolly Ki Ayegi Baraat', 'Takkay Ki Ayegi Baraat' and 'Annie ki Ayegi Baraat' that has been greatly enjoyed and appreciated by the viewers. In these plays she has taken the situational comedy to a level which is unparalleled.
Recently there is a good news for all the Marina Khan lovers that she will be doing her film debut in upcoming movie 'Na Maloom Afraad 2' and will also soon appear in another Pakistani movie 'Parwaz Hai Junoon'. Hence there would be a chance to get a glimpse of her again. She would also be coming in a mystery serial 'Dhund' on TV One, as announced by a social media page of the channel itself.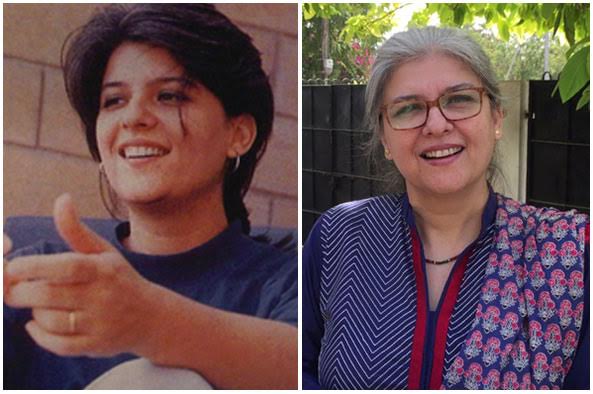 The aforementioned personalities are few of my personal favorites whose non-availability from screen has always been deeply felt by me. Their absence has created a void that can never be filled. It is heartening to see Marina's comeback a few times on television, but her prolonged absence from the drama industry would be hard to compensate.
Please feel free to recall more famous names from PTV era who left acting too soon or return after a long break. Share in the comment box below.