Bollywood loves to take "inspiration" from Pakistani musicians. They generally end up getting complete songs "inspired" by Pakistanis. But some times Pakistani entertainment industry also takes some inspiration from Bollywood and this may have happened with Ahsan Khan and Ayesha Omar's upcoming film Rehbra.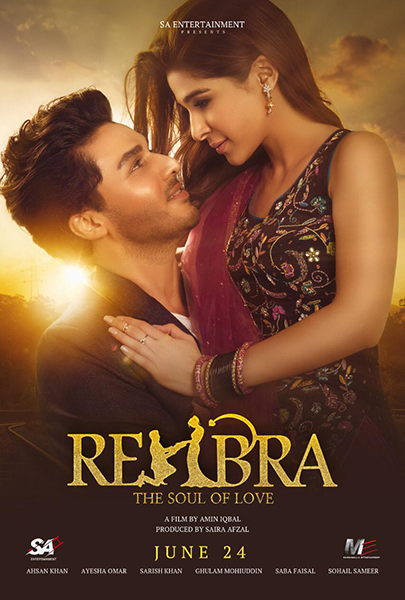 Here is the title song of Rehbra:
Let us show some scenes and they may look similar to you: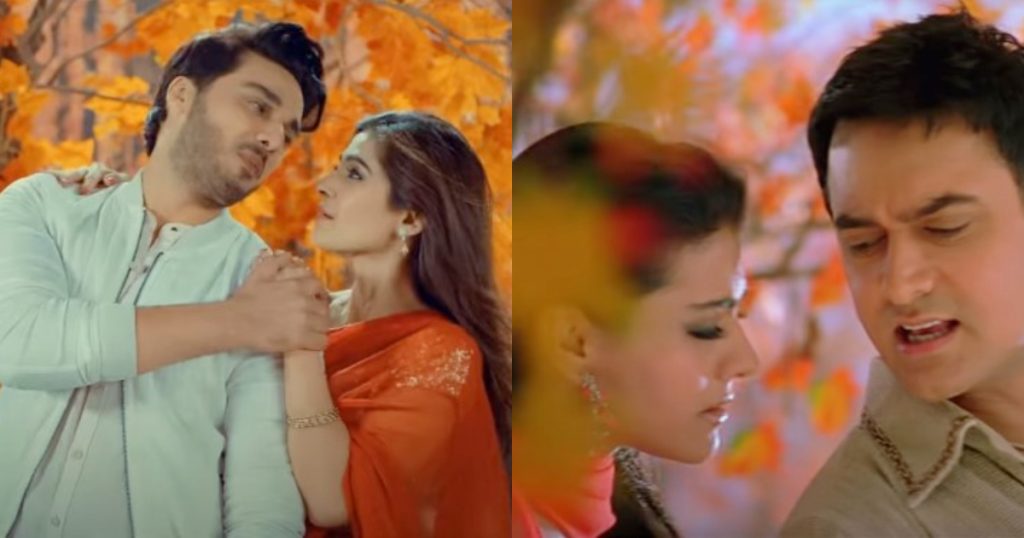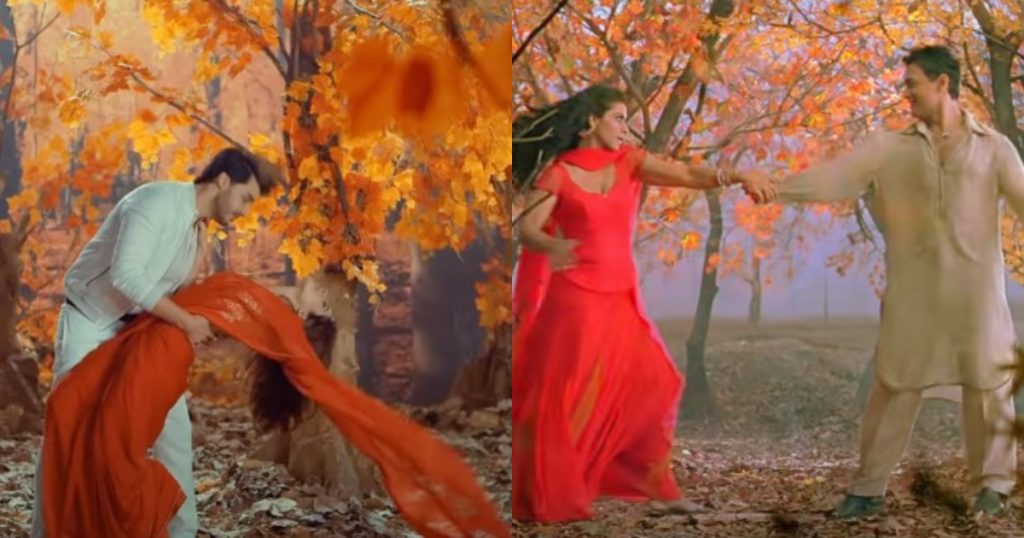 Yes the source of inspiration is Aamir Khan and Kajol's Fanaa. The hit song from the film Mere Haath Main had a very similar scenario. The colour of outfits was also very similar and the setting is also very inspired. In case you have forgotten, this is the alleged source material:
So, do you think Rehbra title track is inspired by Mere Haath Main?