Eidul Azha is a festive occasion in our country. Apart from religious significance it is an event of family gathering and other festivities as well. Traditionally our film makers reserve their premier productions for Eid for which cinema bookings are done months ago. From past two decades local cinema has declined considerably and since 2006 this space is filled by Bollywood movies.
This Eid, a mix of Bollywood (Hindi), Urdu (Karawood, Lollywood), Punjabi and Pashto films are releasing. These films will be released on multiplexes and single screen cinemas across the country.
Bollywood
Any festive occasion without a Bollywood film, is something that seldom happens in Pakistan (like Blue Moon). Due to huge demand of Bollywood films, at-least one Bollywood film is a must release. Only one Bollywood film is releasing this Eidul Azha, like Eidul Fitr. On Eidul Fitr only one Bollywood film Bajrangi Bhaijan was screened, which was allotted the lion's share in the number of screens to release. The film exceeded all the expectations and has done splendid business and is the most successful film for the year 2015 in Pakistan by earning nearly 22.5 crore (unconfirmed statistics).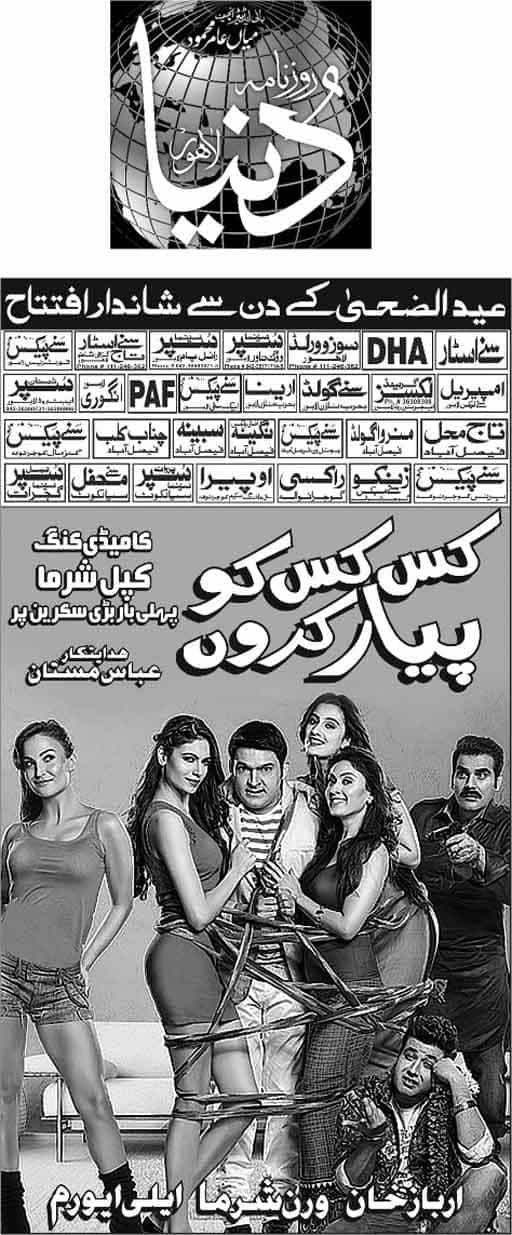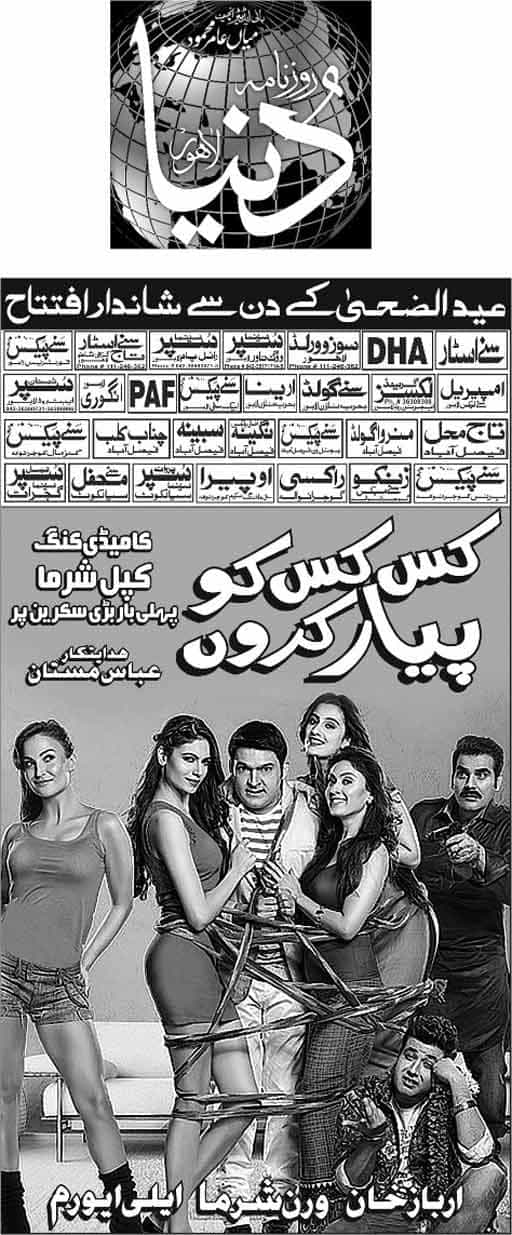 This year, a Bollywood film named "kis kis se pyar karoon" is releasing. It stars famous Indian comedian Kapil Sharma. Kapil Sharma's television show is quite popular in Pakistan and the film is expected to do well like any other Bollywood film released in Pakistan.