Ishq-e-Laa is an upcoming drama starring Yumna Zaidi and Sajal Aly in the lead roles. Azaan Sami Khan is also making his acting debut with the drama serial Ishq-e-Laa. He has done acting as a child stars on PTV years back but Ishq-e-Laa is going to be his first pivotal project. Azaan Sami Khan has been accused of nepotism as he got a chance to work with the top-notch actress of Pakistan in his very first play.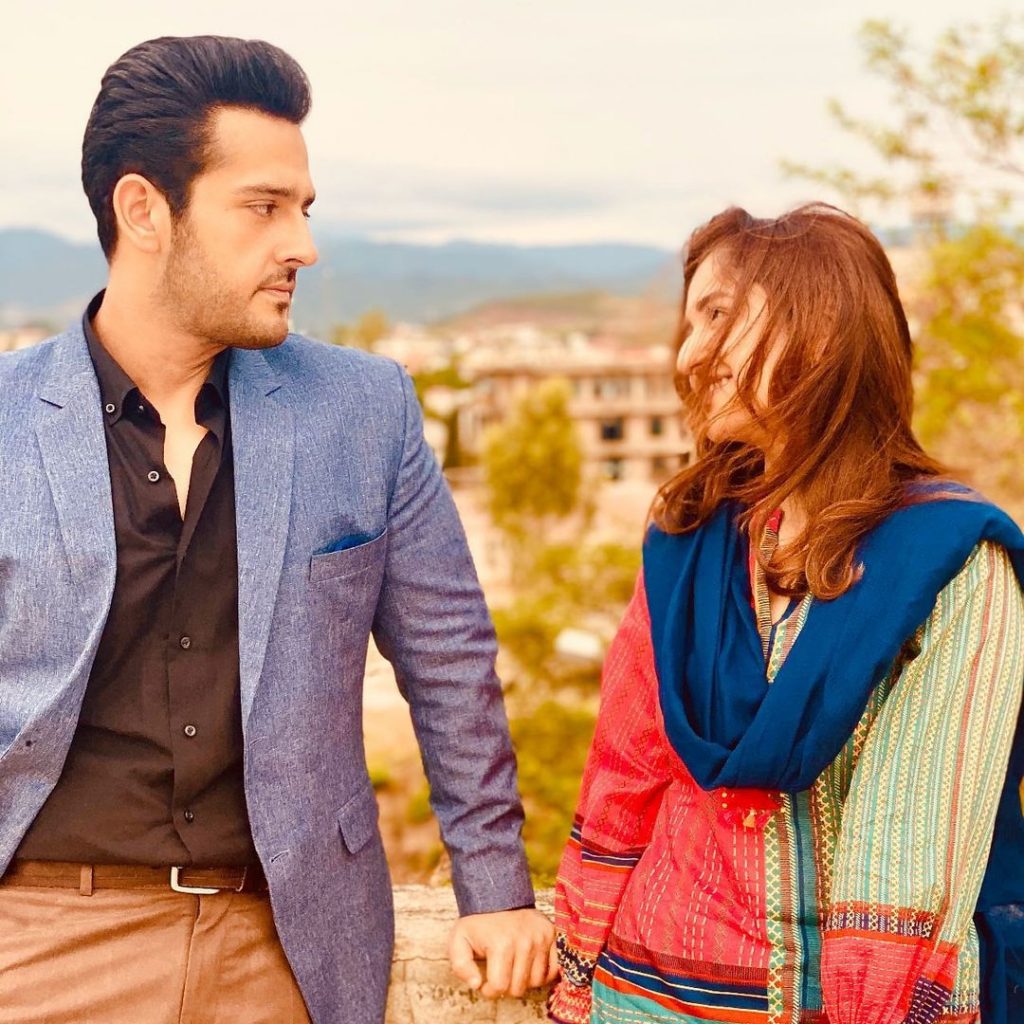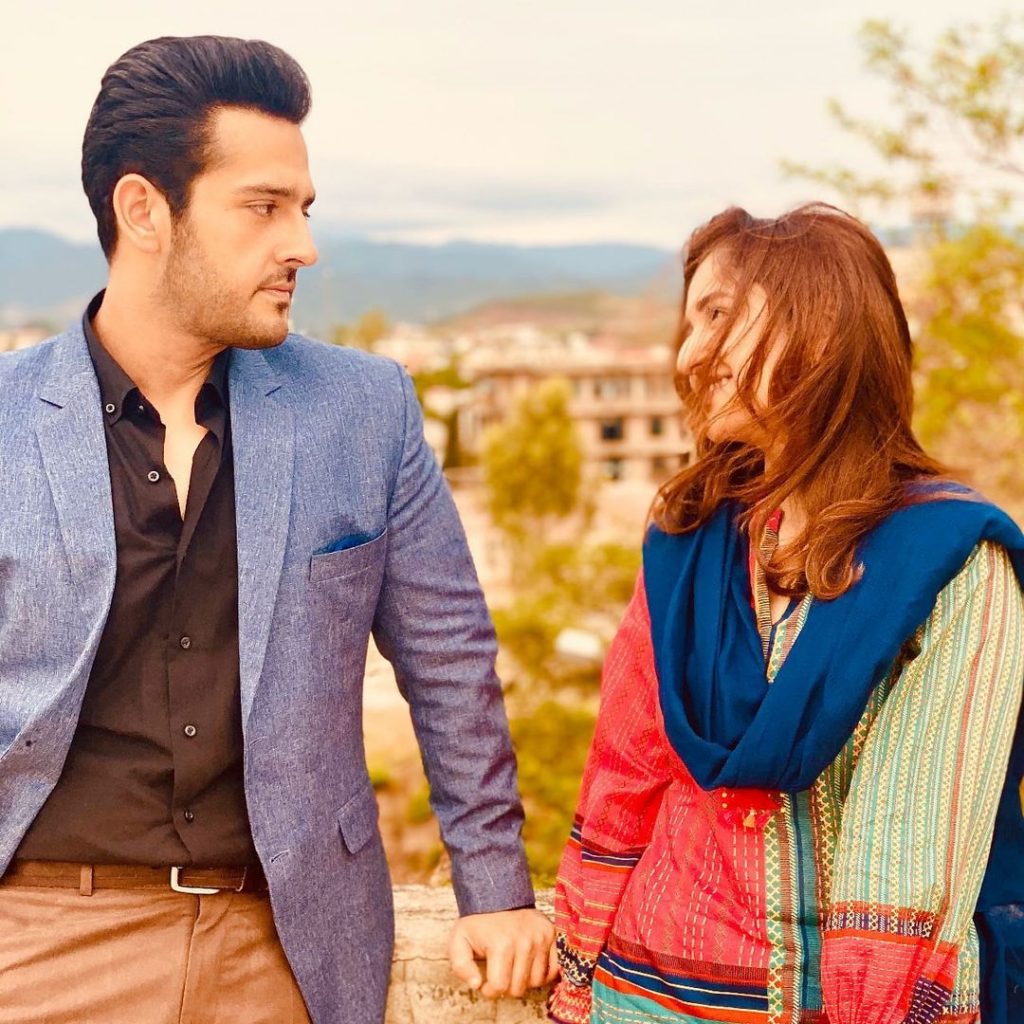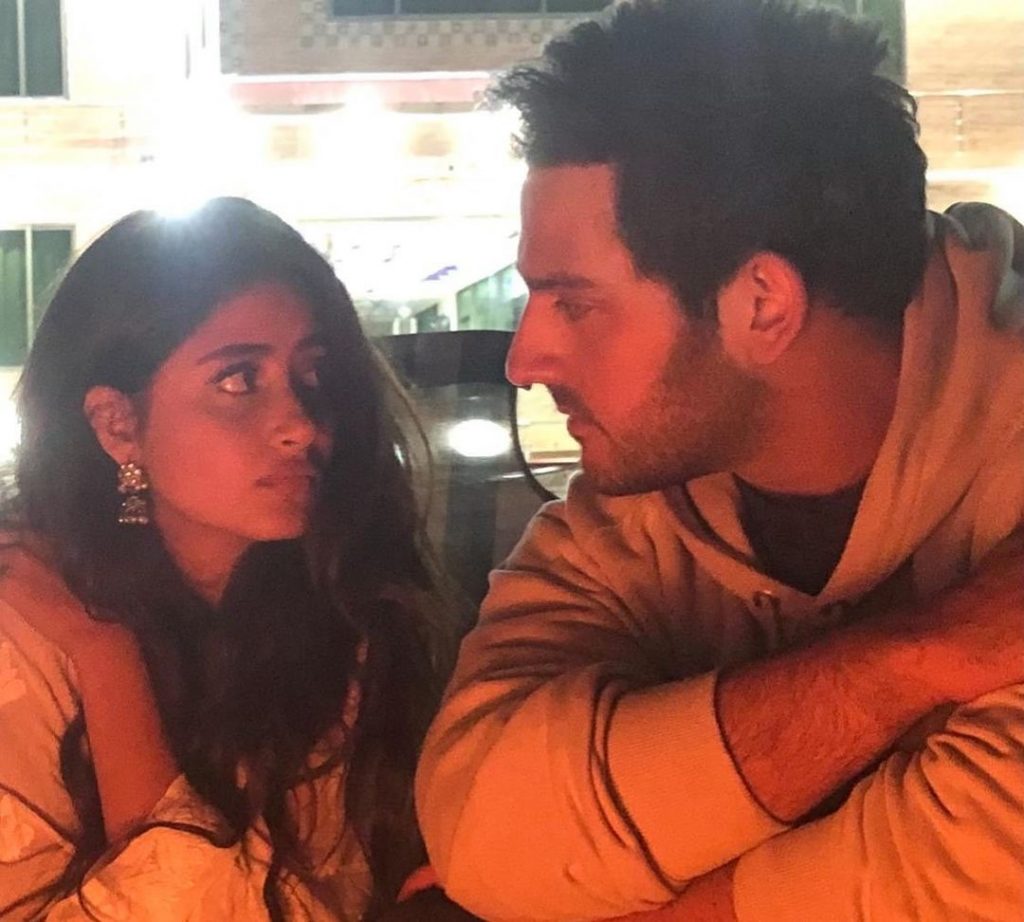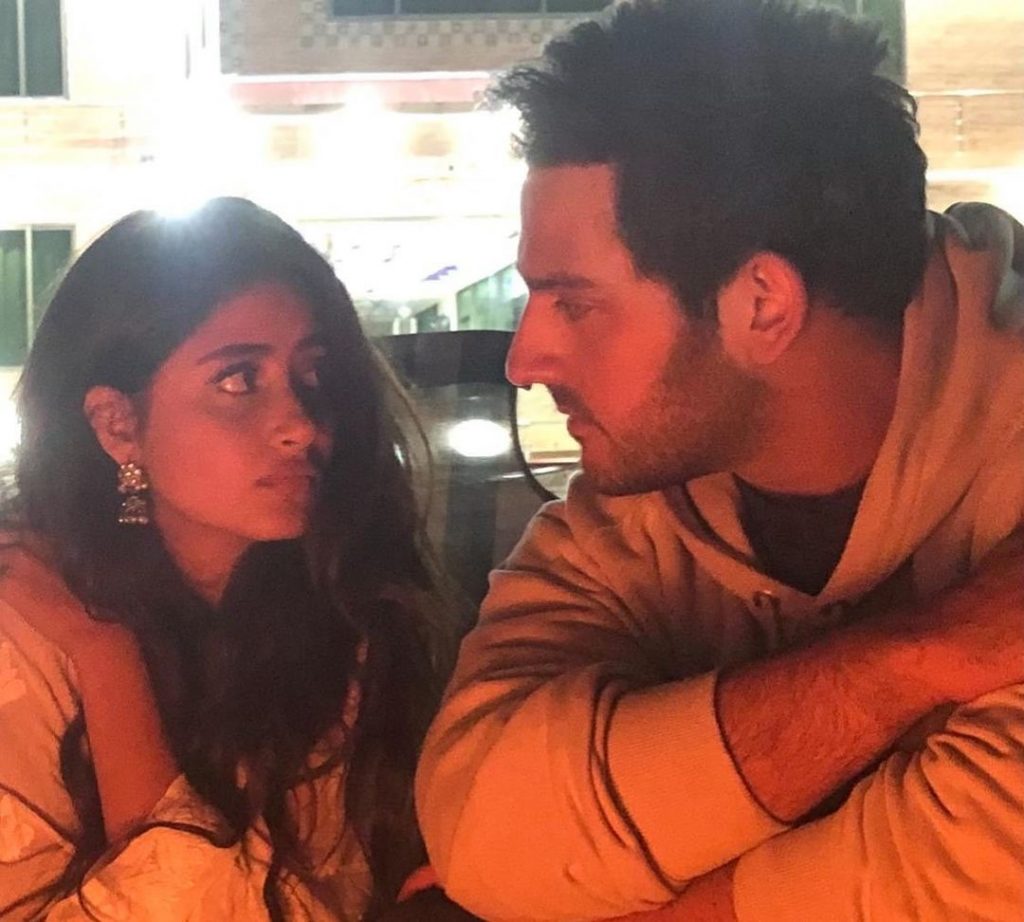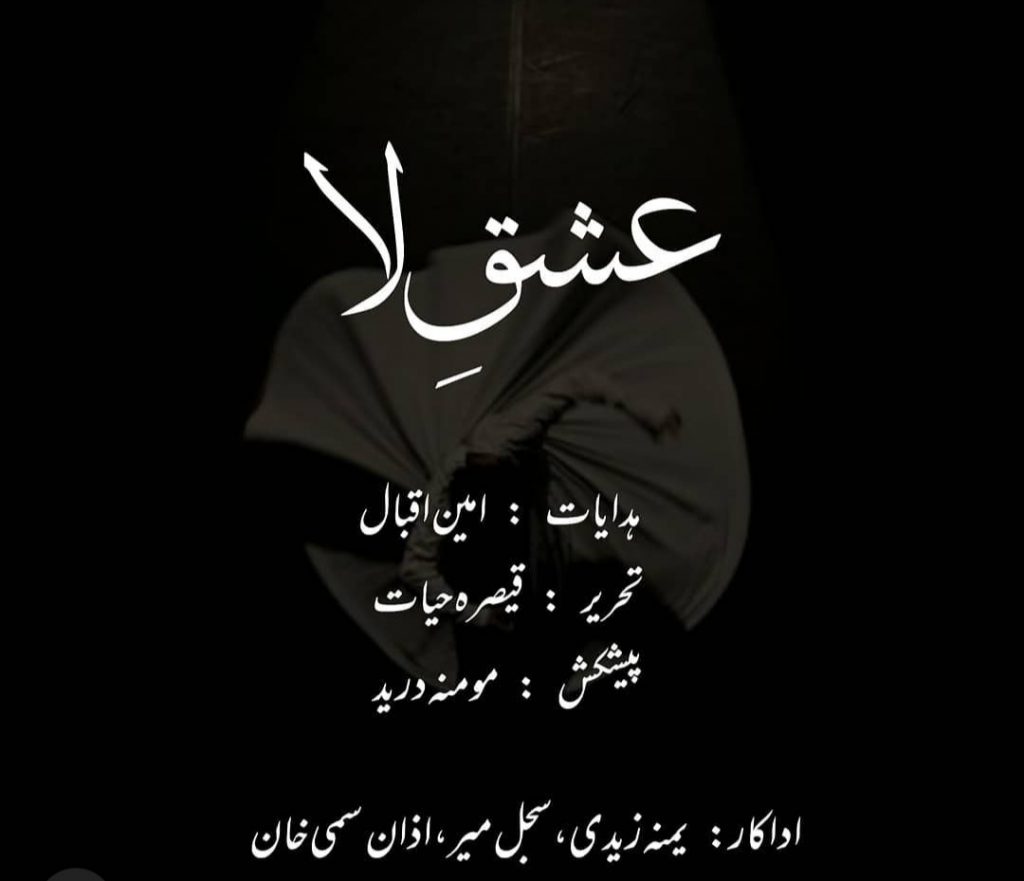 Ishq-e-Laa is produced under the banner of MD Productions. It is written by Qaisra Hayat and directed by Amin Iqbal. People have been waiting eagerly for the play ever since it was announced that Sajal and Yumna will be starring together in the serial. Seems like the wait is finally over as the production house has released the first look of the drama serial Ishq-e-Laa.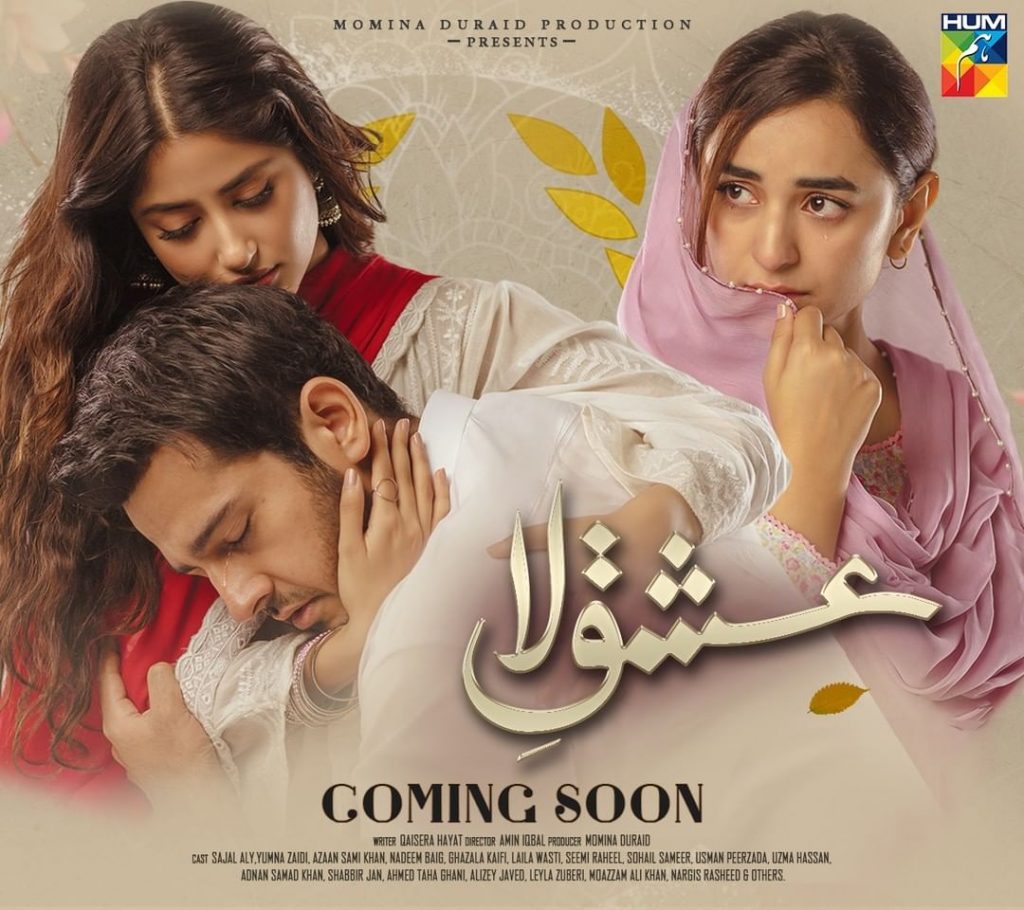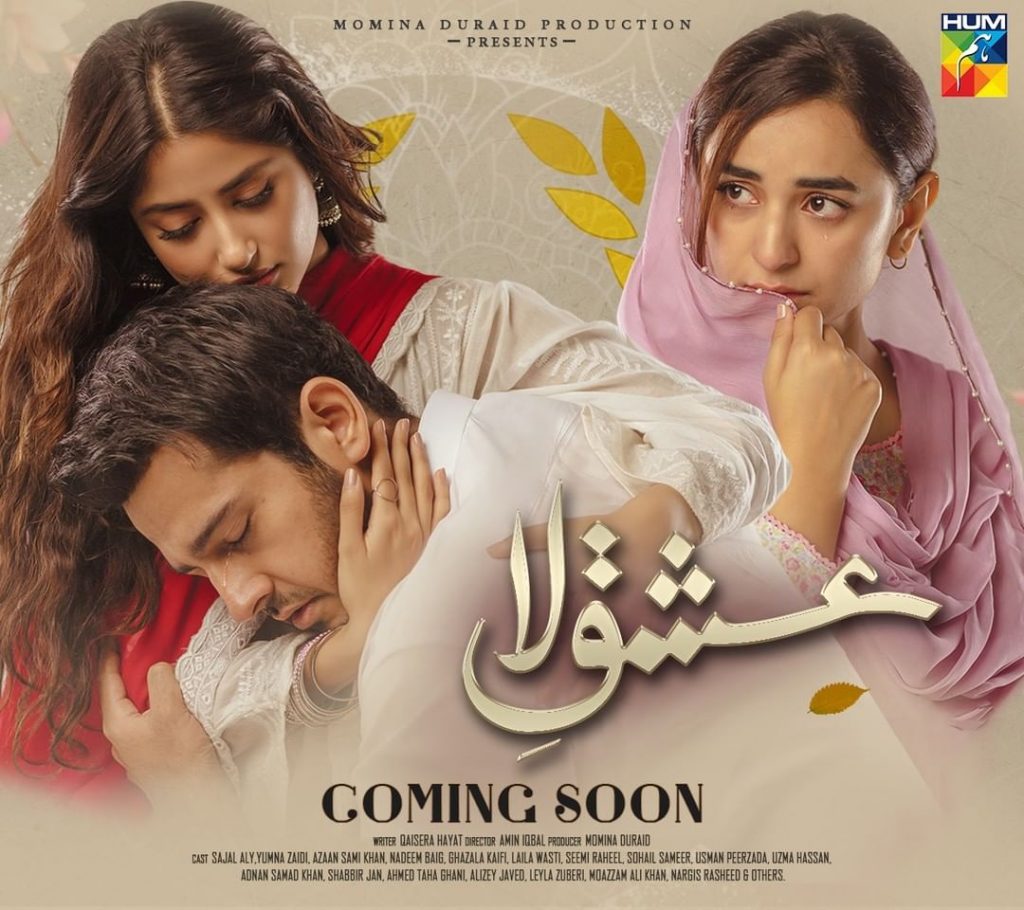 Azaan Sami Khan took social networking website Instagram to show his gratitude.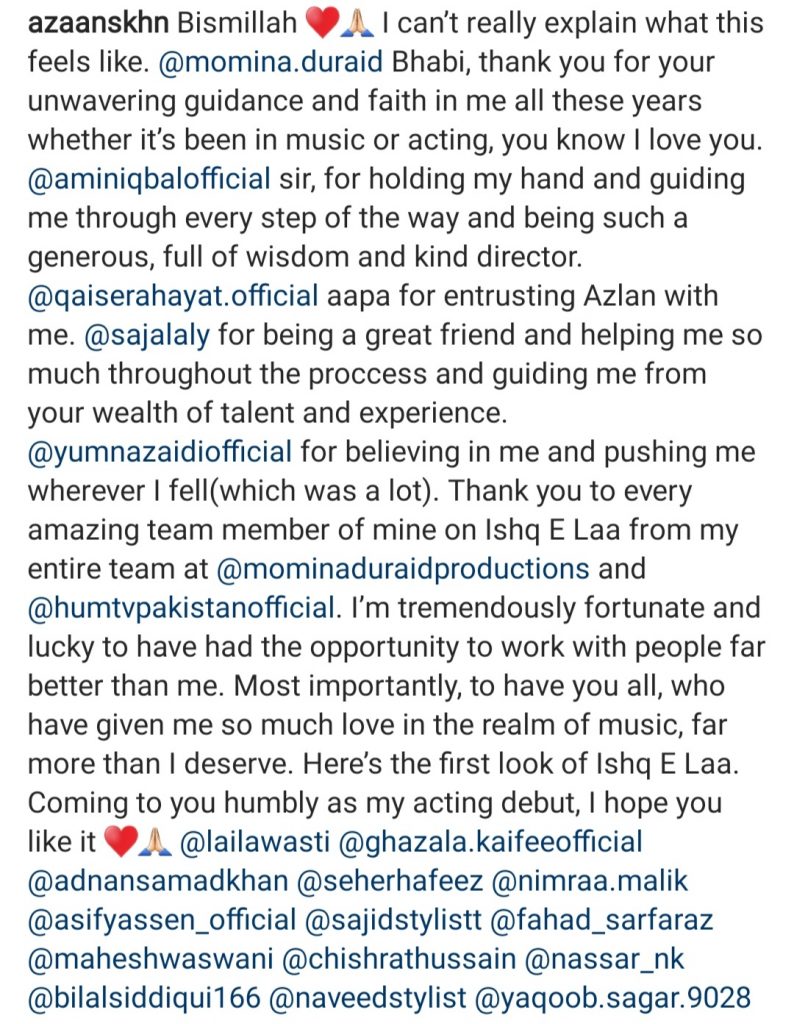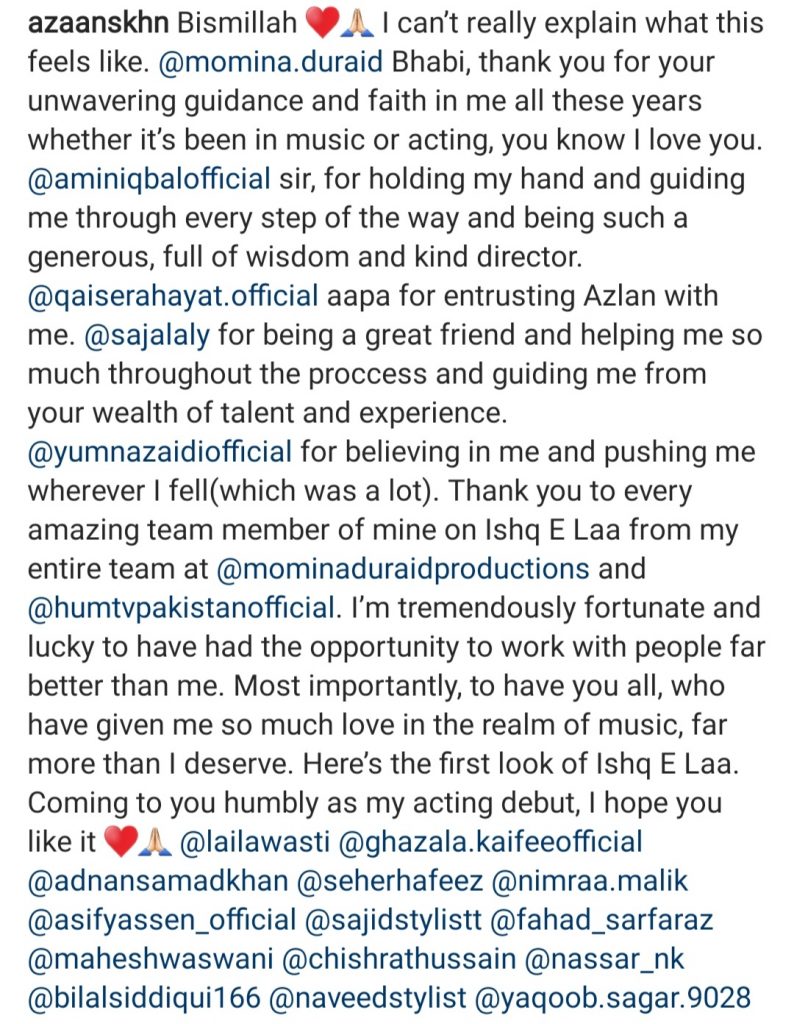 The most awaited teaer of Ishq-e-Laa is also out now. Seems it will be a treat to watch Sajal, Yumna and Azaan Sami Khan in one frame.
The first look of Ishq-e-Laa enthralled the public. People can't wait to see their favorite actresses on screen together. The public is also excited to see the acting skills of Azaan Sami Khan. Let's have a look at the few public comments: