Fiza Ali is a gorgeous Pakistani actress who got fame through her block buster drama Mehndi followed by many other hit serials. Fiza Ali is a social media influencer and a make up artist too.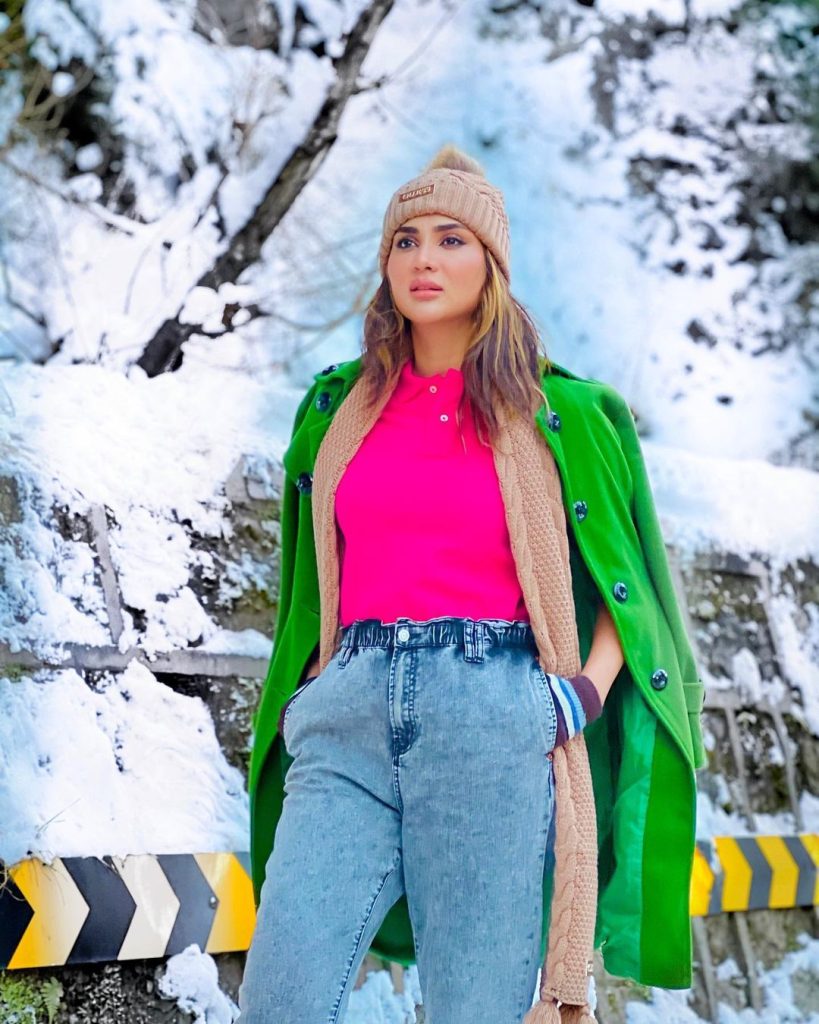 Lately, she has shared her go to make up look in Nida's morning show, according to her this base hack is trending now a days. In this look, every thing including concealer, foundation and tint is applied on the face and is blended as per the shape of face curves.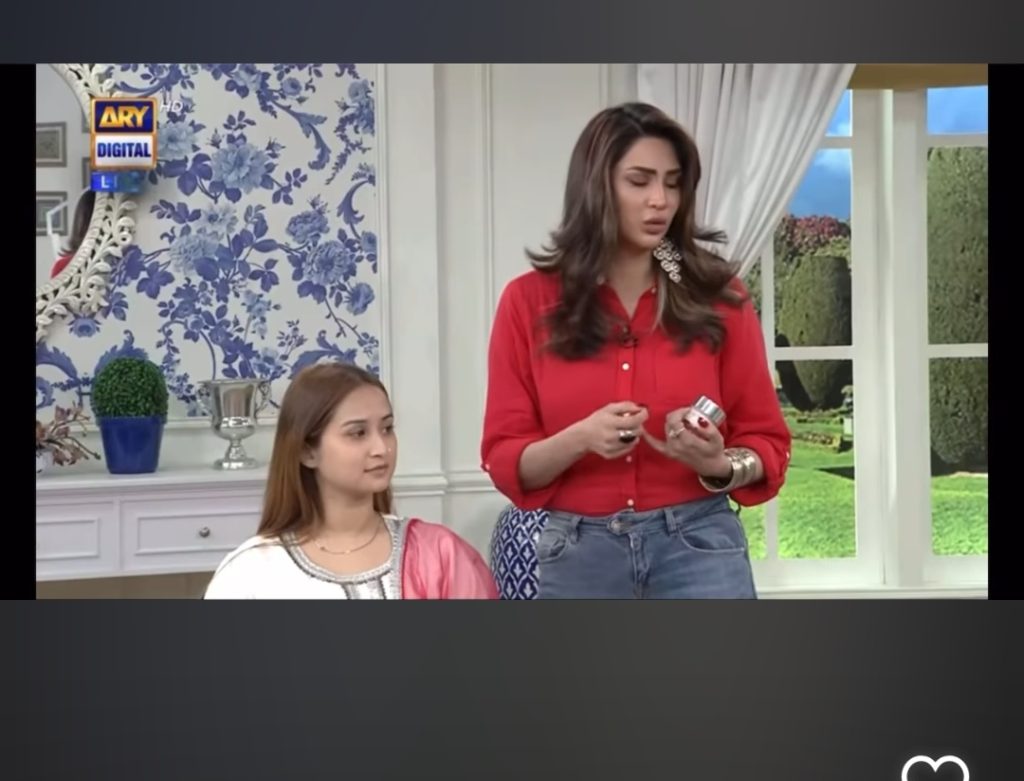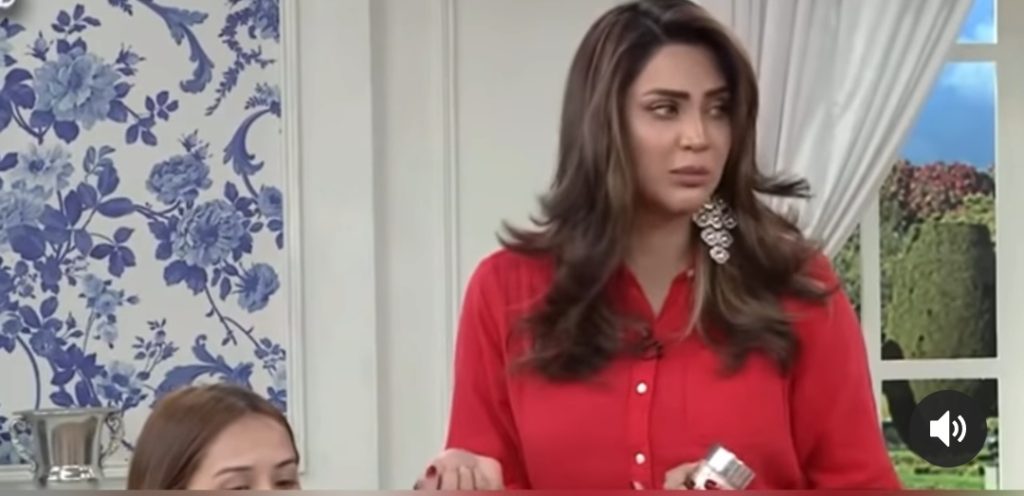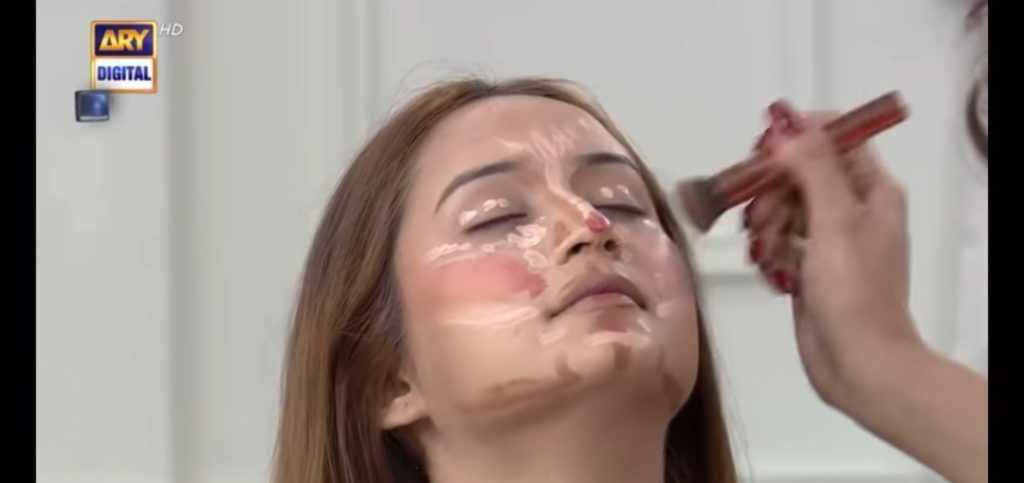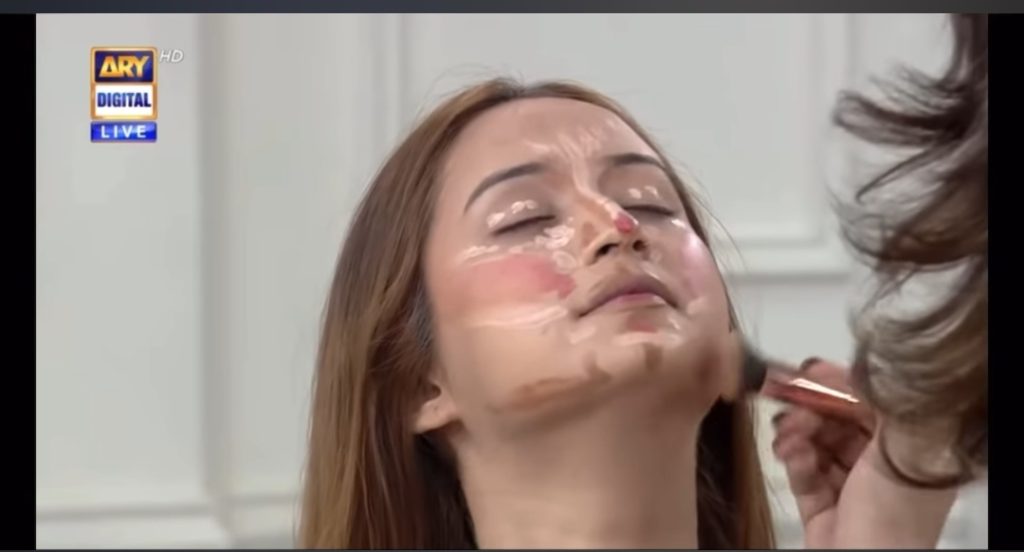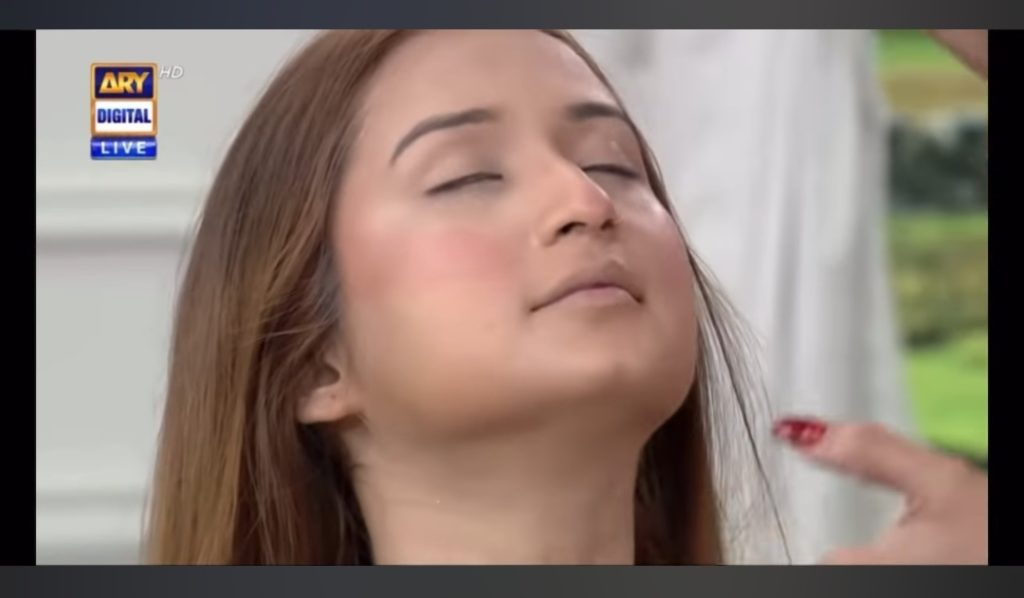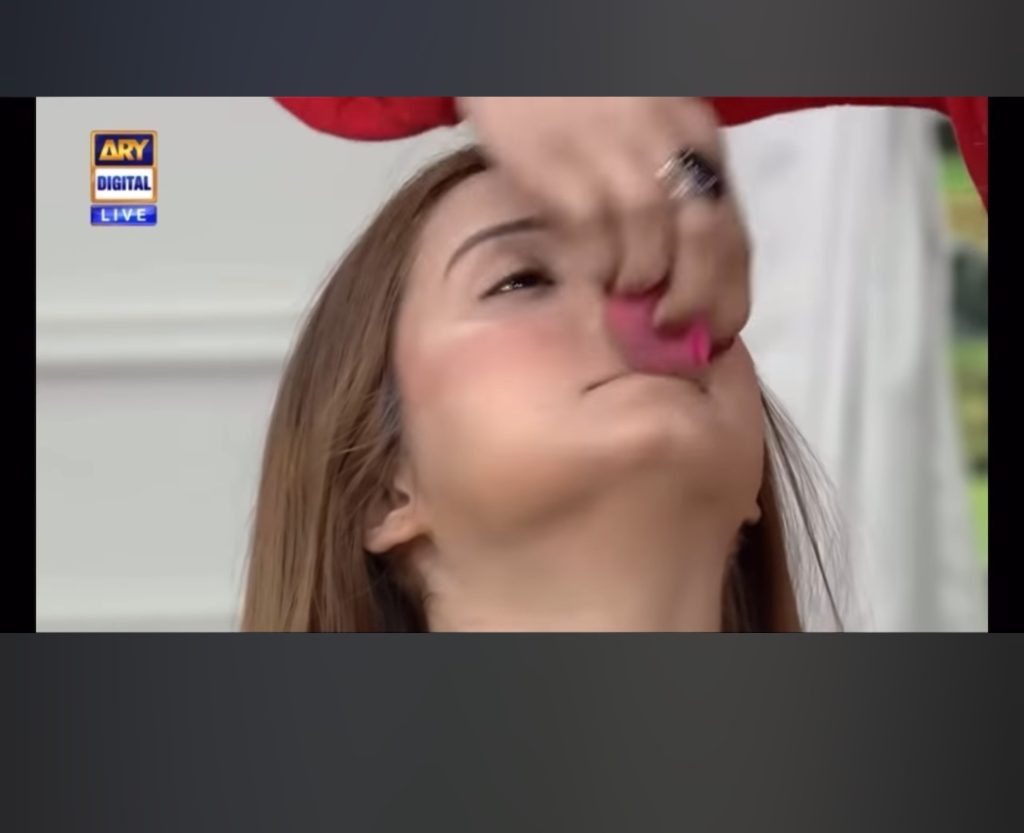 In start, she moisturized the face of model from clinic's cream because the trending base gives best blending results on a moisturized skin. She then applied contour on nose, cheeks, lips, chin and fore head, after contour she poured foundation around the face. She also dripped tint on the cheeks of model and left it for drying. After that she blended the forehead from upwards and also beautifully blended make up in the end she blended up tint. She, then, used lose powder to give her final touches. The actress says that this base is in trending and she learned it from Dubai. Nida Yasir also said that now a days actresses use this style of applying base, it looks natural n glowy.