Although it was not in my plans to write any more about the new trend of importing foreign dramas which has been followed by few local channels (that we, as a devoted audience used to follow few days back, believing that the channels represented our own culture, our own people), What I just saw now forced me to share this. The news is big enough to take few minutes of your life.
As a Writer and an Analyst, It is important to watch these foreign dramas because, in order to criticize even, it is necessary to know the details. It was only few hours' back when I found myself speechless after watching "Noor" on Geo TV. Those of you who haven't even given a look at it, here comes a bigger shock. Geo TV is soon going to air "Bare Achay Lagtay Hain", an Indian Drama which was been aired on SONY TV. The announcement was in the form of banner, that was been shown while the Turkish Drama was on air.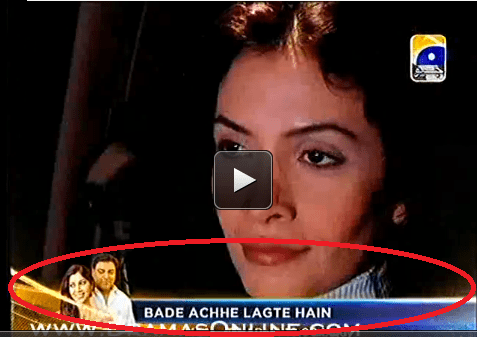 'Bare Achay Lagtay Hain' is an Indian soap that is produced under Balaji Productions, Yes EKTA is back!! However, what makes it more wonderful is the fact that it is actually our own network that seems to follow some hidden policies in order to destroy not only the economy of Pakistan, but to give a serious blow to our traditions and morals.
Honestly speaking, feel like keep writing on this, but at the same time it is getting hard to sound neutral. There are so many questions that are either been overlooked or neglected deliberately and we, the Pakistanis are as always silent. You guys would surely be knowing more than me when it comes to following dramas, channels, sitcoms, so you must know what am I talking about. What is banging there in my head too bad is the controversy that ended up in taking down all the Indian Channels that were been aired on Cable Networks. PEMRA seemed so active few months back, isn't it? The only question I have here is that where are the so-called authorities now?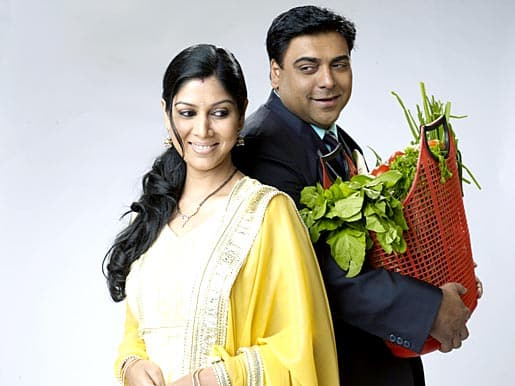 A good reason that was used to take down these Indian channels was that the authorities wanted our own industry to flourish. Applause! But now? Now we are showing the same material on our channels and there is no one to question the channel owners! How is it possible that all this is happening without having a legal approval from the high officials of the respective department? At least I can't believe it, Can you?
If we had to import same Indian dramas then there was no need of banning the Indian Channels first of all. At least the audience had an option to choose in between the local serials and the typical 'saas-bahu' dramas then, But now, Thanks to the Government, and 'few modern Pakistanis', we would be forced to watch only and only the Bhagwaans, The Tulsi, The Parwati, The Ram Kapoor!
It is not that I am against the Indian dramas, no! Even I was following "Bare achay lagtay hain" with my entire family when SONY was live here, I should be the one who would welcome this, but the point here do not relates to my wishes only. It's about our culture and our integrity.
I am clueless about this sudden change in GEO's behavior, but I can foresee that the coming days would either bring a huge, remarkable disaster either to GEO TV or the Culture of Pakistan.
Leaving you on a serious note to think that who actually we are and what are we trying to become; what is the reality and what is been shown to us?
Pakistan Zindabad!
Nida Zaidi
The views expressed by the writer and the reader comments do not necessarily reflect the views and policies of reviewit.pk or dramasonline.com.