We appreciate the talent of these ravishing beauties all through the year, now it is time to appreciate their looks as well. Here is a list of the top 15 most beautiful women of the Pakistani showbiz industry.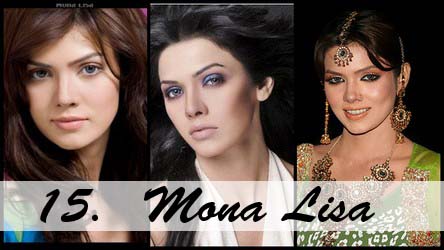 15. Mona Lisa: Mona Lisa's features or face is by no means Eastern but that does not make her any less attractive. She caught the eyes of many because of her cute face right from the time when she entered the industry and still looks radiant and appealing.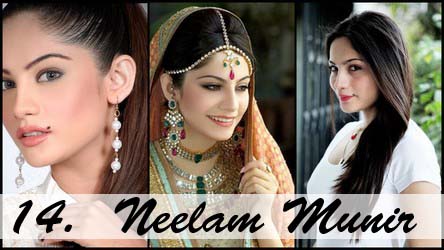 14. Neelam Munir Neelam Munir is one of those girls in our industry who do not need to take aid of make up in order to stand out in a crowd. She is naturally endowed with a perfect complexion and cute features admired by many.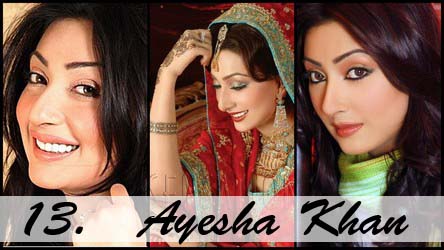 13. Ayesha Khan: Ayesha khan has beautiful features and she has still not lost her girlish charm. She is good looking, elegant and admirable.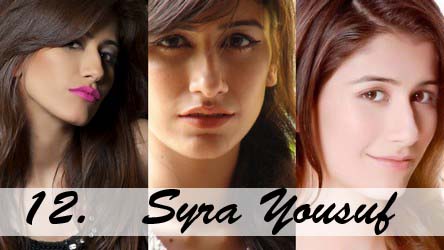 12. Syra Yusuf: Syra Yusef is charming, cute and adorable. She has an enigmatic appeal and a confidence which only very few girls her age have. She has done it all from hosting to modeling and acting.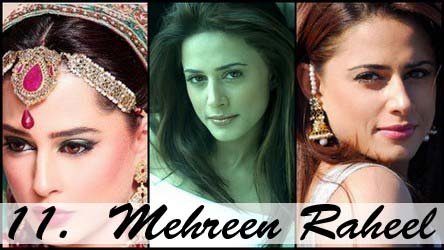 11. Mehreen Raheel: Mehreen Raheel has a class of her own and her beauty is very appealing. She may only be 5 '1 but even with this short height she stands tall among many enchanting faces of our industry.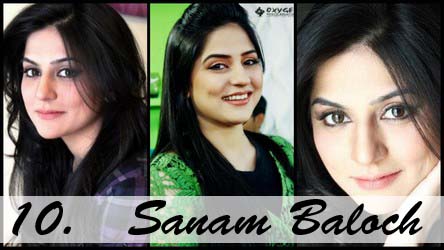 10. Sanam Baloch: An Eastern beauty with a contagious smile and a dimple that has won the hearts of many. She is pretty and talented and no 10 on our list.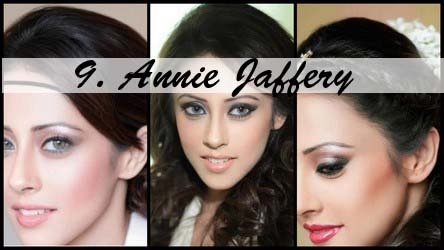 9. Annie Jaffrey: Annie Jaffrey is the most beautiful fresh face of Pakistan. This girl has not been around for very long time but her innocent looks immediately caught the attention of many and we are quite certain that she will go a long way.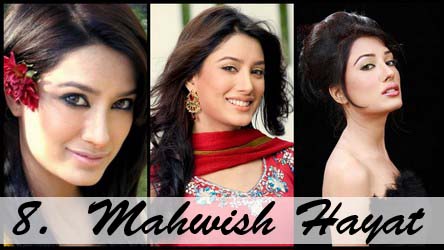 8. Mehwish Hayat: Mehwish Hayat is bold and beautiful. She has a very attractive face, great confidence and a smile that will make your day.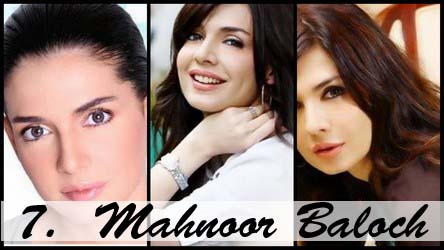 7. Mahnoor Baloch: Even after so many years Mahnoor still looks as young as she did a year back and is in no way any lesser than the girls of today. She is chic, charming and very pretty; this list would be incomplete without her.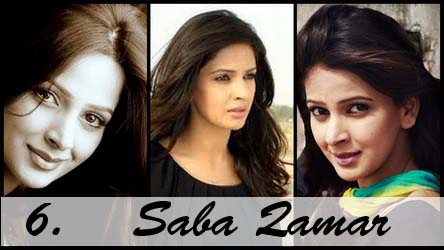 6. Saba Qamar: She is tall, lean with flawless features. She is an actress, a model and a host and her confidence is what sets her apart from her contemporaries.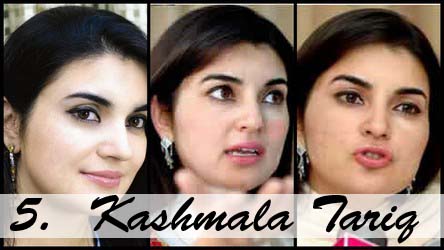 5. Kashmala Tariq She is not only the famous Pakistani female politician but according to one survey the most beautiful Pakistani women politician. Kashmala Tariq is member of National Assembly and belongs to Pakistan Muslim League (Quaid-e-Azam) or PML-Q.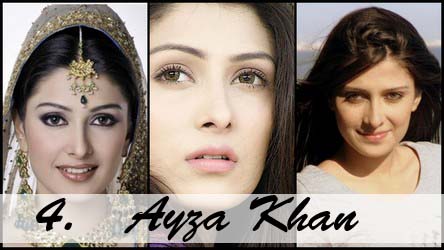 4. Ayza Khan: She may not be a very active part of the fashion industry but there is no denying the fact that this young girl is beauty personified. She has the perfect features and would definitely fall in the category of a natural beauty.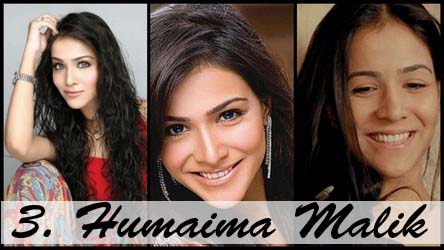 3. Humaima Malik: Humaima Malik is cute, stylish and dazzling. She entered the fashion industry at the age of fourteen and worked hard to get where she is today. She is another beautiful woman who can carry any look with ease and comfort.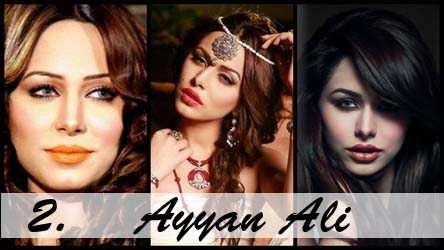 2. Ayyan Ali: Ayyan sets the ramp on fire every time she appears on it because she has the style to go with her beautiful features which are as Eastern as they are Western. She has worked with the top designers of the industry and her innocent and attractive face has caught the attention of many. She is Pakistan's Barbie doll and second on our list.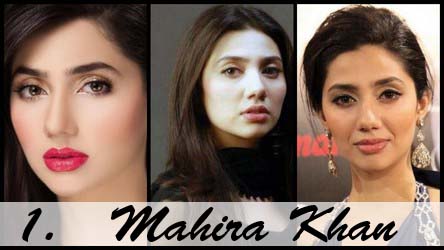 1. Mahira Khan: Mahira Khan is on top of our list because she is a natural beauty; she looks stunning with her red hot lips and equally gorgeous with no make up on. Clad her in a duppata or put her in a dress this woman will carry it all. She is a style icon for many and has made a big place for herself in the industry amidst all the tough competition.    
What do you think about the list? Do not hesitate to share your views on comment section below.
From the team of Reviewit.pk