So, it's been close to 2 years ever since I've started viewing the dramas from across the border and I must say that to this day I still desire for more. It all began when accidently I had come across a post in twitter about a drama that was coming to end in the recently launched Zindagi TV channel in India called "Zindagi Gulzar Hai". The post and the picture posted along with it seemed eye-catching and the movie/drama buff in me wanted to know more about it. So I turn to Google. After reading a couple of articles about the drama, my curiosity grew more and I started watching the 1st episode online. What I see is something implausible especially after being cognizant of the K dramas (glad I didn't see any of them) that reigned in India. I completed watching all the 26 episodes in about 3-4 days. What an amazing drama! The story, the screenplay, the characters everything was so spellbinding that I just couldn't believe what I've just seen. I so frantically wanted to converse with someone to share my new fond discovery. So I turn to my family and friends and persuade them to watch it.
Couple of episodes into Zindagi Gulzar Hai, Fawad Khan is all you can think of. I haven't seen such an actor in recent times who is astonishing with such great persona and great acting. My curiosity to know more about him made me watch his other much appreciated dramas: Humsafar and Daastan that I relished.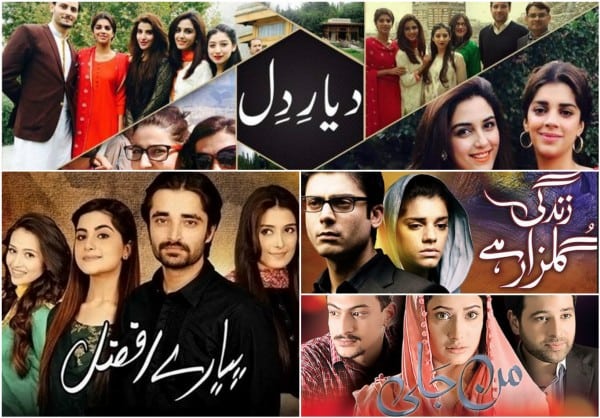 My yearning to see more didn't end there. Thanks to the internet, google and you tube that anything/everything needed to know these days is just a click away, especially with a smart phone at your disposal. After reading more about the Pakistani dramas and searching for the same, came across few other dramas (Durr-e-Shawar, Pyarey Afzal, Shehr-e-Zaat, Mata-e-Jaan, Daam, Mera Naseeb, Meri Zaat, Khuda aur Mohabbat etc.,) that have been widely appreciated. So I begin viewing these and my journey with the Pakistani dramas took pace. While I was hysterically completing watching the above, I've also came across few other dramas that were on air which grabbed my attention such as Sadkay Tumhare, Alvida, Mera Naam Yousuf Hai, Diyar-e-Dil. I begin watching these as well in parallel and impatiently wait for the new episodes every week.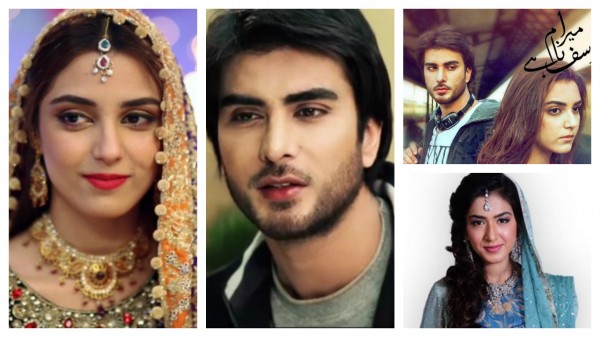 Another actor that I revered next is Imran Abbas after I started watching Alvida. There's something in him that appealed to me instantly. I'm not sure if it is the character, his acting, his persona. But he did grab my attention. Nevertheless, a little research on him and I start watching his other dramas, Dil-e-Muztar and Khuda aur Mohabbat and loved them.
About the same time I happen to come across this website www.reviewit.pk. It was interesting to read the reviews about the happening dramas along with various articles/posts. What I enjoyed the most about the reviews here are the perceptions of the writers where they analyze the characters and the stories.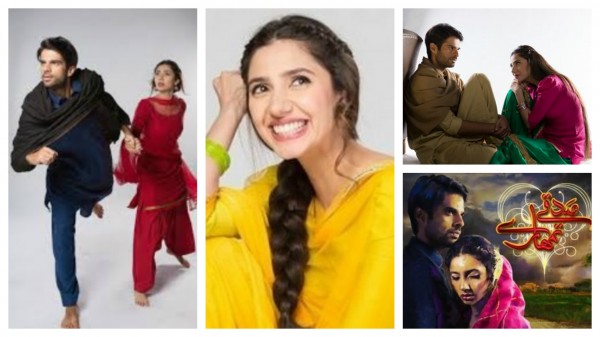 For the next few months, I rifled more and caught up with some more dramas such as- Mere Humdum Mere Dost, Ashk, Kahi Unkahi, Mere Dard ko Juban Miley, Mere Qatil Mere Dildar, Aunn Zara, Bilqees Kaur, Shukk etc., to name a few. I was getting fascinated with these dramas, enjoyed reading updates about the drama industry, catching up with the reviews and watching the interviews of the actors/actresses. Gradually, these dramas/actors/actresses were becoming a part of my life that I was falling in love with. I started listening to the OST's in my car, go about shopping for Pakistani dresses and have picked up quite a bit of Urdu vocab.
After Fawad and Imran, another actor that took my attention is Sami Khan that I'm in reverence of right now after watching the promos of Teri Meri Jodi. He is one amazing actor with an alluring acting style. So, as usual the next steps for me is to know more and see more of him. I then search for his dramas and finish watching: Do Kadam Door Thay, Sirat e Mustaqeem, Bashar Momin, Ghao etc.
To this day, I've watched over 55+ dramas and yet I yearn for more. What grips your instant attention to these dramas is practically everything that is essential for a good drama – be it the setting, the characters, the dialogues, the dressing, the action etc.,. There's a natural sense to these dramas that you can easily relate to even though some of the stories are mundane. Moreover, I observed that some dramas convey such beautiful messages at the end which is so vital these days. I wish the writers/directors keep up with the good work and adhere to delivering top quality dramas as I believe that television plays a very significant role in circulating ideas among the people and shaping their views. Hopefully we keep getting to see some brilliant dramas in the coming years with fresh concepts and good scripts. I'm glad that I have come across these dramas and got acquainted with my neighboring country, better late than never. I do wish and hope to visit Pakistan one day to experience their hospitality and make new friends. Inshallah!!
pC