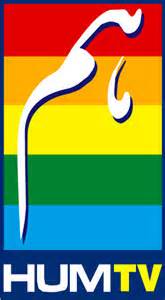 Not very long ago, HUM TV was my go-to channel for entertainment. It was the perfect definition of wholesome entertainment- the channel was known for churning out serial after serial that were superior in quality, content and for the most part- had the oomph going for it. I don't know if they're cracking under pressure or are on a mission to self-destruct but seriously- WHAT IS WRONG WITH THEM???
This was the channel that gave us Humsafar, Dastaan, Durr-e-Shahwar and many more memorable dramas that will stay with us for time to come. But lately they've been bombarding us with tragedy-laden sub-par content like Janam Jali (Zaalim Saas wanting a pota, dosri shaadi), Shab-e-Zindagi (a widow who is exploited by her own family and ends up marrying a much older man), Mohabbat Subh Ka Sitaara Hai (a widow forced to remarry her devar and treated like a maid), Zindagi Tere Bina (a widow who suffers at the hands of her in-laws), Aise Jaley Jiya (a widow who remarries but is abused physically by her saas and husband, forced to abort her child, etc), Rishtey Kuch Adhooray Se (an invalid nikah and a lot of madness), Kankar (abuse, divorce, dosri shaadi), Izteraab (dosri shaadi), RuBaRu (dosri shaadi, halala, violence), etc. The stories deal with any combination of talaaq, dosri shaadi, abuse, zulm in all forms and an overall feeling of negativity and sadness. Yes, we have problems- the mistreatment of widows continues to exist even today. Divorce is also a vice that we can't deny but it's not like every marriage is ending in a divorce or every man is cheating on his wife. I used to rant about how Geo was hell-bent of depressing the daylights out of us. Seems like HUM TV has taken it upon them to give them stiff competition.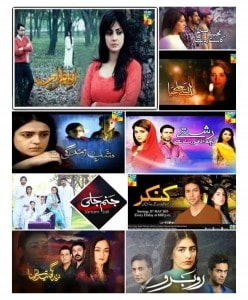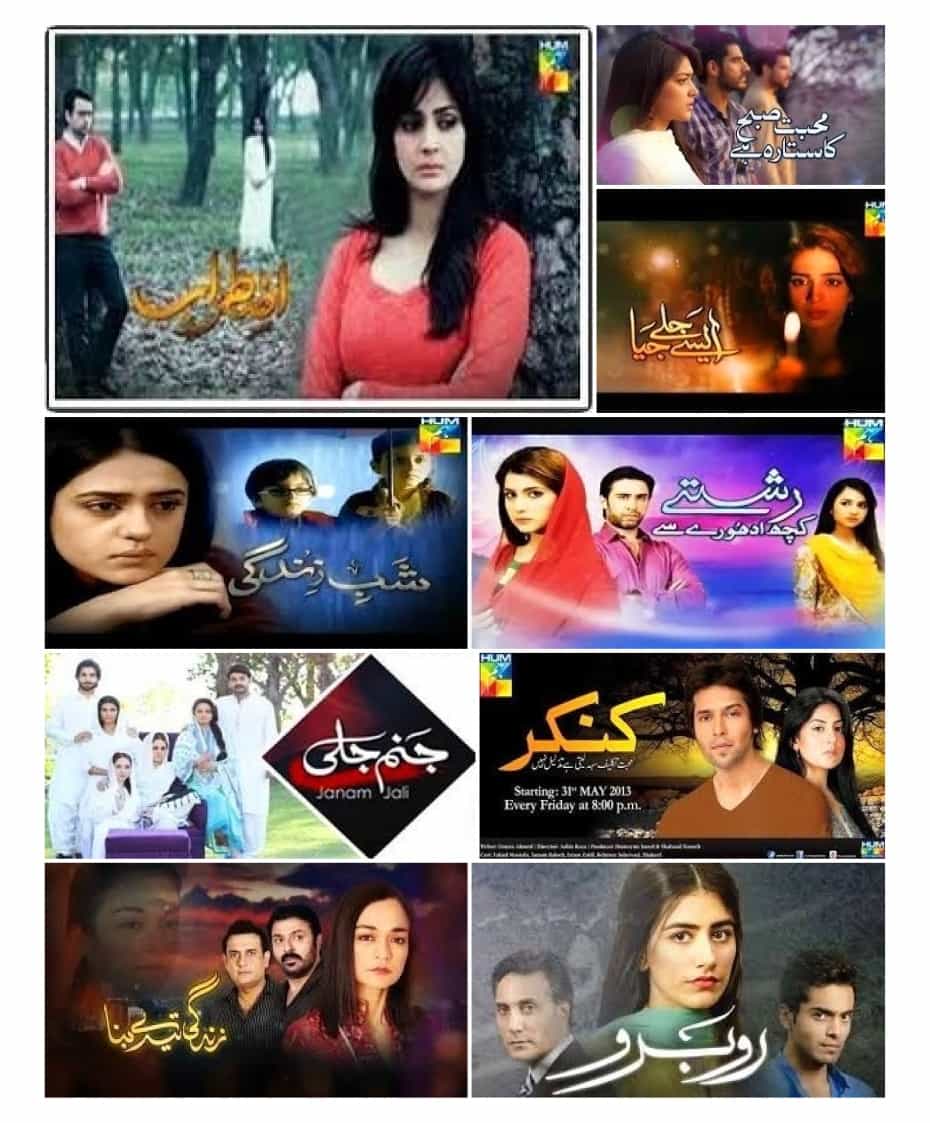 And speaking of self-destruction, does anyone know why Mere Humdum Mere Dost is airing on Urdu 1 instead of HUM? It's produced by Momina Duraid so wasn't HUM the obvious choice? The one good serial they make they give away to another channel. I don't know about you but A Plus and Urdu 1 are airing far better content nowadays and I wouldn't be surprised if they become the next big thing! What are you watching nowadays? Does anyone tune into any of the current serials?
Yours in watching,
Kanwal Murtaza