Pakistani dramas are always known to bring such stories to life which the viewers either find entertaining or relatable. There are always two kinds of dramas that the viewers get to see, where some are only made for the sake of entertainment, the others are made covering the happenings of real-life events in order to show the vices prevalent in the society. This has been a pattern of Pakistani drama writers where they like to follow a trend that they believe is popular among the audiences. If one or two dramas based on similar situations end up doing well in terms of viewership, the writers then start using it as a criterion to base the stories on more or less the same themes.
It is unfortunate that in most Pakistani dramas love triangles have become a norm. There are either two women chasing a man or two men chasing a woman. What's even sad is that there is no interference of morality or ethics in these situations. This is the reason why in every other drama, the drama makers have normalized the trend of chasing married or committed people, without even paying heed to what their families, especially their spouses will go through. In almost all the dramas that are on-air right now, the audience will always find that one girl who is chasing after a married or committed man and is dying to be with him by hook or by crook. According to the perspective of writers, this might make their drama commercial or juicy for the people to follow but in reality, this is nothing but a promotion of sickening values and mindset in general.
Let's take a look at those desperate girls who chased after married and committed men in recent Pakistani dramas:
Nisha (Jalan)
Jalan is one such drama that got its fair share of criticism even before it went on air. It already was enough for the team of Jalan to know that the audiences they produced this drama for were not okay with the idea of a girl trying to chase after her brother in law. It is actually unfortunate to know that the writer thought it was perfectly alright to come up with a story like this which openly shows a girl emotionally and mentally harassing her brother in law to fall for her and yes, he too being the shady character does. It won't be wrong to say that if this drama wasn't made, no one would've missed anything in the drama world and the lives of drama buffs would've unfolded smoothly.
It is traumatic to see the lengths Nisha has gone to in order to ruin her sister's life only because she has fallen in love with the wealth that her brother in law has acquired over the years. It is also unfortunate that Minal Khan agreed to do this character and has no regrets because she believes it is a very important issue that has been raised in this drama which covers sibling rivalry disorder? If shallowness had a face, it would've looked like Nisha: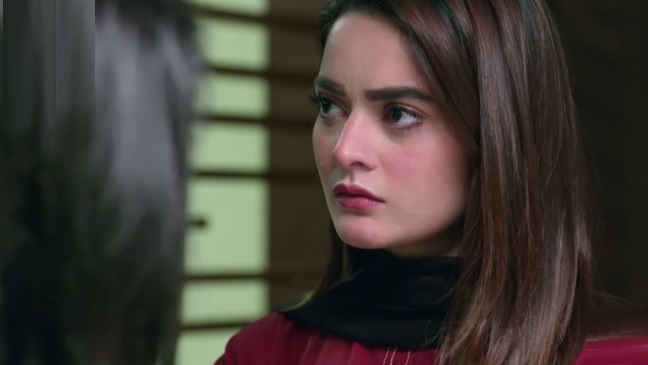 Shafaq (Mohabbat Tujhe Alvida)
Shafaq was introduced as a financially independent woman who knew what she wanted from life but it was funny that it all boiled down to her wanting to be with a man and not just any man, a married man who was her employee. It has been established already that the entire story of Mohabbat Tujhe Alvida is a copy of Bollywood's Superhit movie Judaai which was released in 1997. It seems because now the plot of girls chasing after married men is probably the new trend, the writer of this drama thought it was the right time to copy a script written 23 years ago because it fits the bills perfectly.
All the things Shafaq has done in order to win over a married man Shahaan have only made the viewers feel disgusted. She has shown that its okay to not have aspirations, it doesn't even matter if you're successfully running a business, what matters is that after you have failed at marriage once, you get married again but this time, by hook or by crook. This was absolutely not expected from a girl like Shafaq because she showed that it was perfectly alright to use her wealth as a bait to trap the married man's wife and get her involved in her sick plan.
Shahaan thinks Shafaq's psychotic love for him has forced its way into his heart but little does he know that it's her wealth that has worked as a charm and played a huge part. A married man didn't have any shame in falling for a shady character like Shafaq, however it serves him right to have his ego bruised when he will find out that he was sold by his first wife and the buyer was none other than his second wife. It is amusing that Mansha Pasha tried to fabricate stories in order to defend the script of Mohabbat Tujhe Alvida, but quite quickly she found out that the audience was quite intelligent to put two and two together!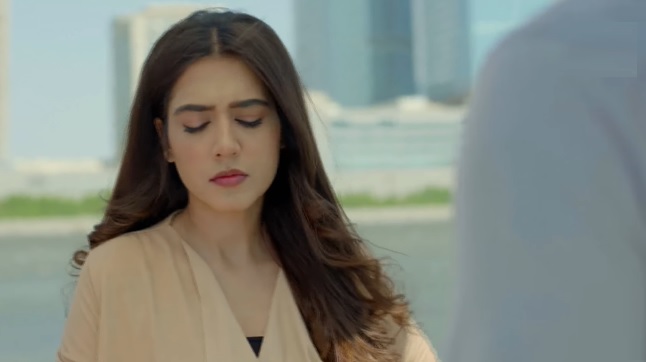 Ramsha (Deewangi)
Ramsha was in a relationship with Haroon but because being an opportunist that she was, she ditched him and got married to a guy who was well settled. She stayed married to him for a few years and after getting divorced she came back. Ramsha was then appointed by Sultan Durrani and planted in Haroon's life so that she could woo him once again and take him away from Nageen. Although Ramsha knew it was all a plan set by Sultan Durrani, she still didn't mind becoming a part of it. In fact, she took it as her responsibility to win Haroon over, despite knowing that not only he loved his wife immensely, he was also going to become a father.
In the end, Ramsha did regain her senses but it won't be wrong to say that it was only because she realized Haroon lost his job and all the perks that the job at Sultan Durrani's provided him. She also went all out to take Haroon to Hyderabad, in Nageen's old neighborhood to find evidence that Nageen worked as a bus hostess and was in a relationship with someone before getting married to Haroon! Desperation at its peak.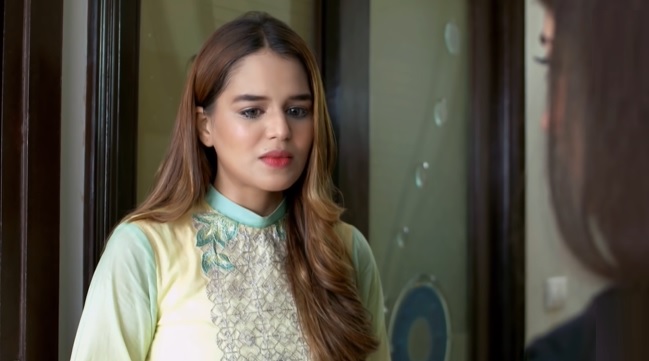 Roshni (Bandhe Ek Dor Se)
Hina Altaf has probably done this before and she does it again. Chasing a married man in a drama and playing all naive as if she was fully committed to him. Roshni's character is vile, to say the least. She is an opportunist who was never in love with Omar, to begin with. She liked the attention she got from him but the moment she found a better option, she cut all the ties with him and left to be with the man of her dreams. It was amusing that Roshni was treated the way she deserved to be treated at her Mr. Right's place and after falling flat on her face, she returned thinking she had the option of Omar to avail.
Now that Omar has gotten married to Maheen and he is guilt-stricken that he couldn't take a stand to be able to get married to Roshni, she is now using it to her advantage. Omar's gullibility is disgusting but Roshni's entire personality is so negative that she fills the entire space with evil energies. It is actually a pain to watch Hina Altaf in Bandhe Ek Dor Se and then the character of Roshni doesn't help either!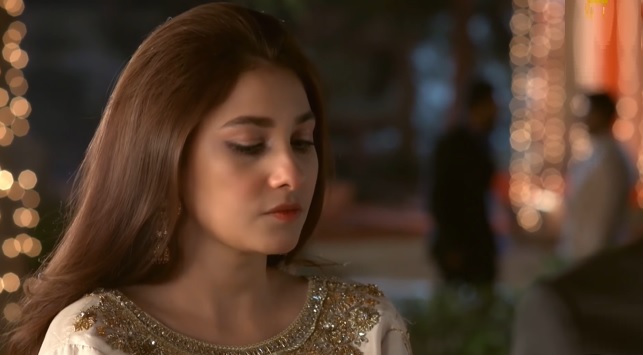 Rabiya (Mera Dil Mera Dushman)
It seems the team of Mera Dil Mera Dushman is not in the mood to wrap this drama up, that is why they are coming up with one poor idea after another. The latest and most unnecessary situation in Mera Dil Mera Dushman is that of Javed who is now married to two women; Shaheena and Rabiya. Rabiya was so desperate to get married to a married man that she even resorted to black magic and amulets to win him over? Javed was never a catch, to begin with, and this makes Rabiya look like a super desperate woman who couldn't wait for a better proposal and decided to settle for her friend's husband who was also going to become a father.
The screeching and screaming of Shaheena and Rabiya is enough to shatter the windows of any house. This drama needs to end and the makers should know that it is no fun seeing two women pathetically fighting over a man like Javed. This happens to be the first-ever drama of Fatema Sohail, her character and role in the initial phase of the drama was really nice but now it has taken an evil turn, however, it is interesting to note how she has changed her makeup to fit the look better.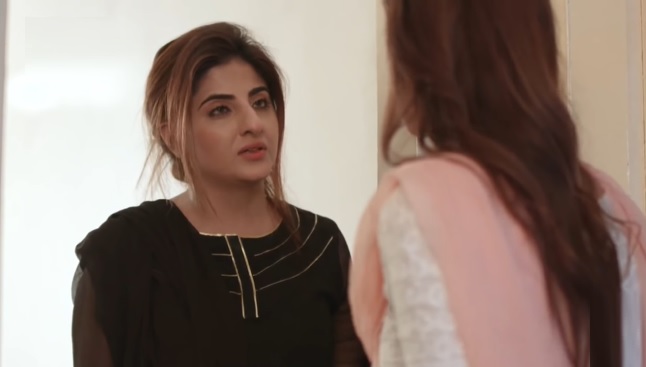 Zoya (Kashf)
Zoya is another desperate young girl who couldn't find anyone else in the whole country other than the guy who was already engaged to her eldest sister Kashf. It was not just an engagement that was fixed because the two families wanted, it was pretty clear that both Wajdan and Kashf loved each other and that's what convinced their parents to officialize their relationship. But the thick-skulled Zoya finds it hard to understand that Wajdan is a no-go territory.
She has done and continues to do everything to woo him and make him believe that she loves him immensely. It is upsetting to see that even after Kashf's marriage to Wajdan, Zoya is not giving up and still hopes that one day she will win Wajdan over? Is it really a win actually? Sabeena Farooq definitely has played this character to perfection, which is why the viewers can't help but resent her for her evilness.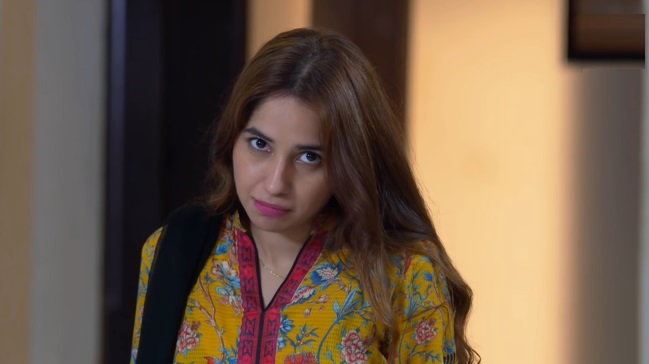 Tashi (Zebaish)
Out of all the people in the world, Tashi too had to fall for a man she knew was already engaged. Nadeem happens to be the son of Tashi's step-father, and upon her mother's insistence, Tashi has started fancying the idea of getting hitched to Nadeem. Tashi was shown to be an emotionally independent girl, therefore to see her following her mother's hideous idea makes one wonder why couldn't she simply refuse to follow her mother's lead of trapping Nadeem?
Tashi even moved to a different city, which meant she had a life ahead of her, a lot more options but she had to get stuck on Nadeem who she knew was engaged to Noshi. Zoya Nasir is definitely a very confident young girl who has joined the industry but her million expressions in a single scene make one's eyes tired. Tone it down please, plus the character that you're playing isn't too impressive either for you to go all out!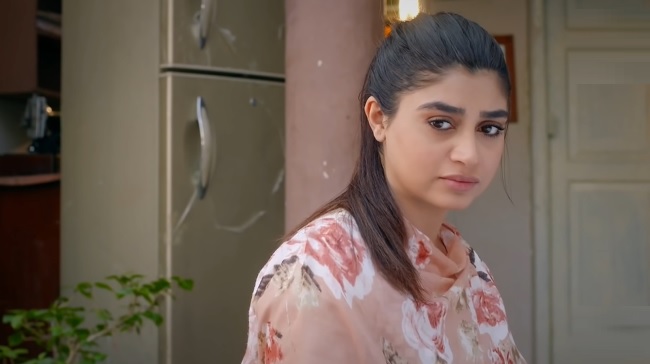 Sehba (Raaz e Ulfat)
There's no denying the fact that Komal Aziz has performed this character brilliantly. She has acted really well and the kind of personality that was required to portray this character has been perfectly adapted by Komal Aziz. However, she too has become one such girl who is desperately trying to be with the man she knows is madly in love with someone else and is also engaged to her.
Sehba is so driven by her jealousy, evilness, and insecurities that she has now vowed to get married to Irtiza even if it means tarnishing the reputation of a girl like Mushk who has not caused her any harm whatsoever. Sehba is a girl who comes from an affluent background, has her entire life ahead of her and probably things working for her, but she is finding sadistic pleasure in drifting Irtiza and Mushk apart and wanting to fit in.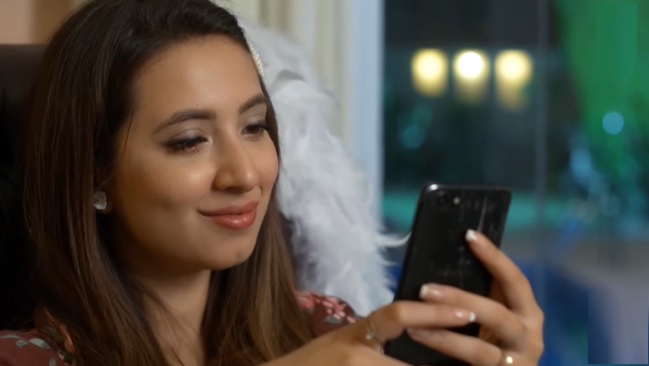 Ayesha (Mera Dil Mera Dushman)
Ayesha also knew that her mister lover Shahmeer is madly in love with an unknown girl. He refused to get married to her not once, not twice, not thrice, multiple times but she made it a purpose of her life to get married to him. She continued to approach him even when he didn't like looking at her but then she got married to him only to find him emotionally and mentally absent from the marriage. Ayesha has now found out that Shahmeer was in love with Maira, the girl who is now her step-mom, and oh well, the less said the better!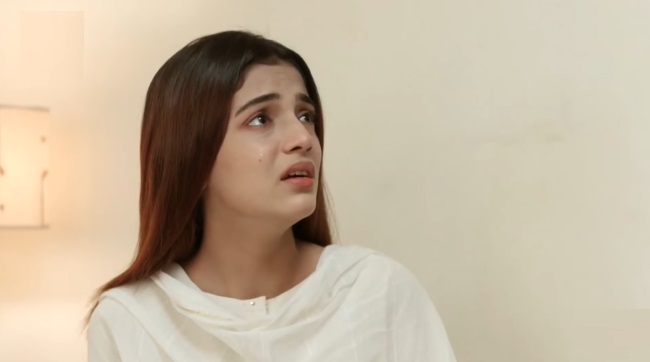 Ayat (Meherposh)
Ayat doesn't mind slicing her wrist because the thought of Shahjahan not loving her is so daunting for her that she thinks death, in fact, suicide is a better option. Zainab Shabbir surely has acted really well throughout the drama but Ayat is a dimwit who continued to believe what she wanted to believe and continued to see what she wanted to see. Shahjahan treated her nicely because he saw her as his younger sister but Ayat assumed he was in love with her. Now when Ayat has found out that Shahjahan/Danish Taimoor loves his soulmate Mehru/Ayeza Khan, Ayat has gone on an emotional blackmailing spree by trying to set herself on fire or cut her wrist. The entire tantrum Ayat threw was hard to watch and digest. Get a life girl!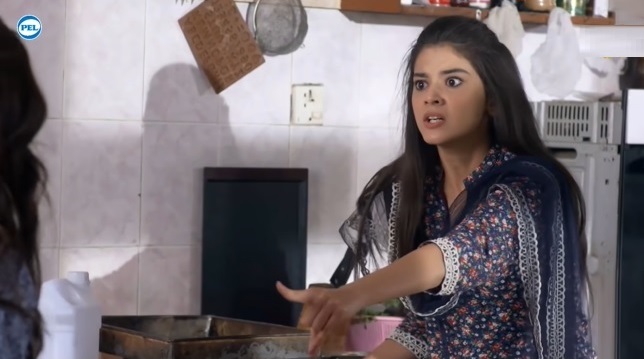 Maham (Muqaddar)
Another sweet-cutter who had nothing better in life than to trap a guy who was emotionally and mentally invested in someone else. Maham knew that Haris was in love with his cousin Raima and they both not only shared a home but were very much a part of each other's lives, still it didn't stop her from dreaming about Haris. She literally rolled 1000 rotis a day, cooked 500 salans a day trying to please Haris's mother, and also pave a way into Haris's heart through his stomach but now when she eventually did, she realized she wasted her energies on a man who was never in love with her. Duh! She is a dimwit too who couldn't see the obvious, the evident, the reality that Haris did not love her.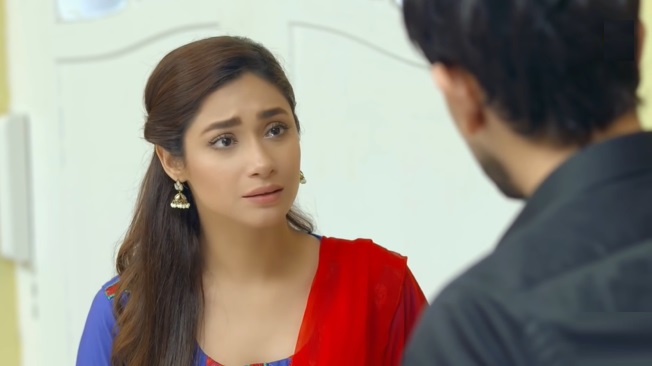 Areej (Jalan)
Areej is another young girl ready to please an abusive man who disses her every chance he gets and makes it so obvious that he can't stand her. Ahmer is obviously bitter because of the way he was humiliated by Nisha and also because he lost his mother so suddenly, but this girl Areej has zero self-respect. She has looked for Ahmer's validation all her life and has loved him despite knowing that he was engaged to his cousin and loved her madly. Areej has finally gotten married to Ahmer and now her entire life will be spent thinking of how she can win Ahmer over, boring! After the bright, peppy, and full of life character that Hajra Yamin played in Ehd e Wafa, this one definitely comes as a disappointment.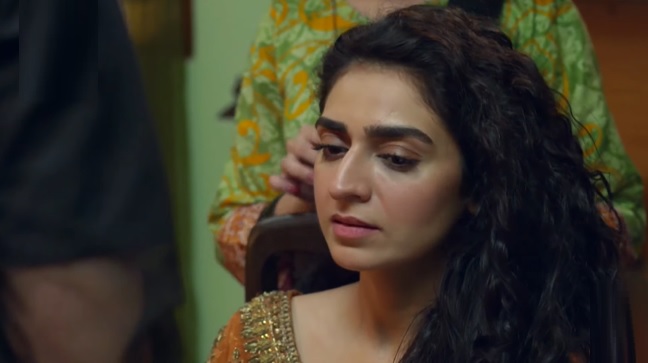 This completes the list of all these girls who have chased after married and committed men shamelessly. Do you think showing such desperate characters does any favors to the audience? What precedent the writers are setting by showing such girls? Please share your opinion about these characters.