Everyone is in election fever right now. Some are celebrating the victory of their favourite party while others are just in despair. However, one thing which looks quite clear now is that Imran Khan is our next Prime Minister. One more thing which Pakistanis can never let go is their love for Imran Khan and ex-wife Jemima.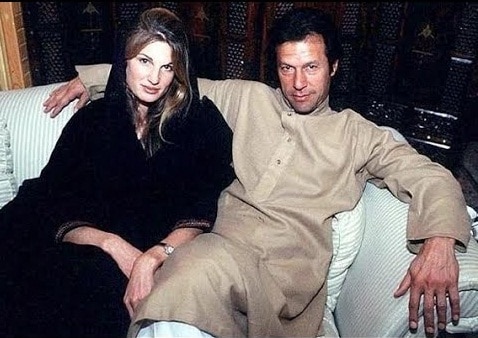 Jemima and Imran are for sure goals because of the way they have maintained respect for each other and the way Jemima has always supported Imran even after the couple parted ways. For these reasons, Pakistanis always have loved Jemima. Now, with the oath-taking ceremony approaching, Gohar Rasheed has requested foreign ministry to invite Jemima as she has been a friend to Pakistan. Here is what he said: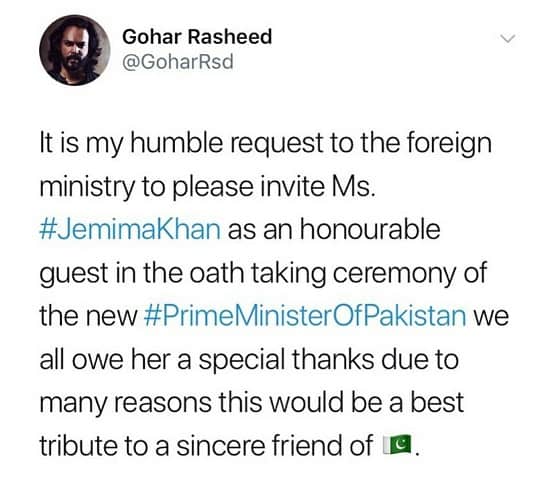 What do you guys think of this request? Share in the comments!