Pakistani film industry has come a long way in the last few years. A lot of people have worked very hard to get this industry in the place where it is today but there are still some weaknesses in the films that are being made and only constructive criticism can help the filmmakers rectify these mistakes in the future.
Gohar Rasheed who is a big fan of Moin Akhtar, Hamayun Saeed and Hamza Ali Abbasi showed his discontent with the kind of comedy that is being shown in some of the films that are about to be shown in cinemas.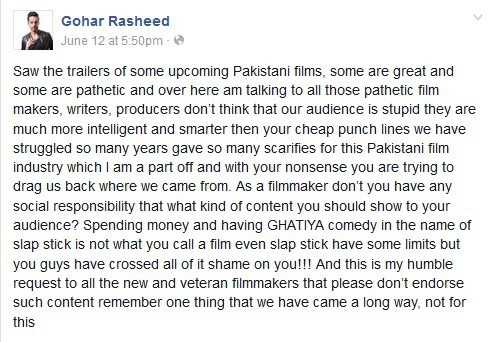 No one in Gohar Rasheed's family has been a part of the entertainment industry so he is very happy that he made an identity all of his own. While talking to MAG Weekly the talented actor said, "Kambakht is Hamza Ali Abbasi's brainchild. I will play a corrupt SHO in the film."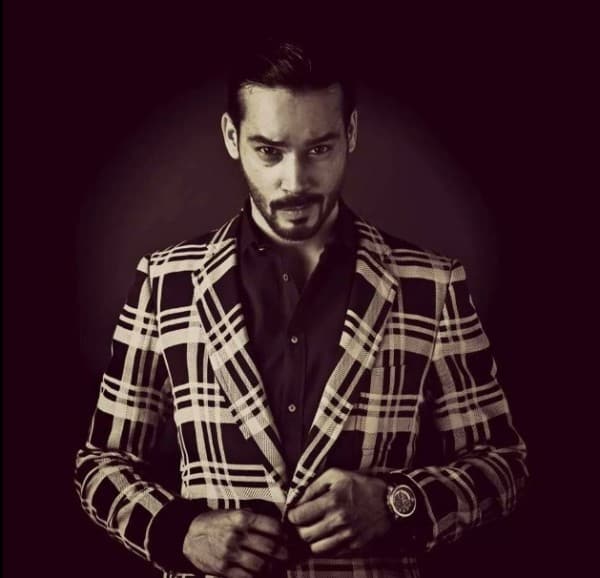 Gohar Rasheed has gained fame on television and is now working in films but theater remains his first love. According to him, "Theater is like an addiction. When the audience claps for you, it gives you a high that no award can reproduce." Gohar Rasheed will also be seen playing the role of a militant in the upcoming film 'Yalghar'.