Good Morning Karachi to release in January 2015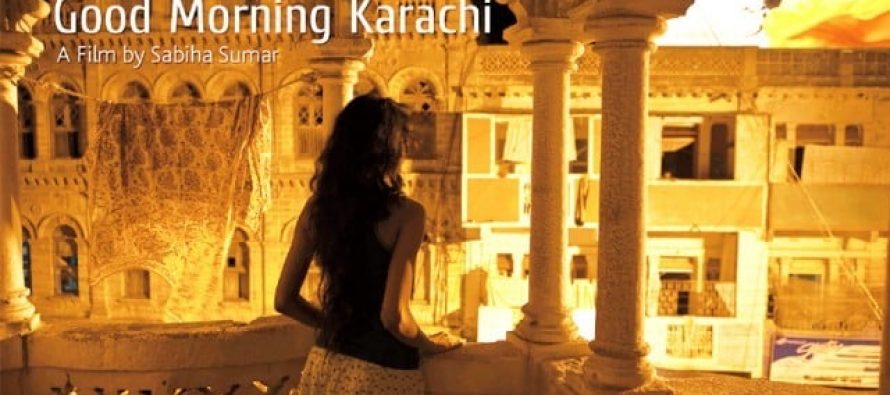 Good Morning Karachi a film directed by Sabiha Sumaar is all set to release in January 2015. It stars Amanah Ilyas, Savera Nadeem, Saba Hameed, Farhan Ali Agha, Khalid Malik, Beo Zafar, Yasir Aqeel and others.
It is the story of a girl Rufina, who wants to be a model set in the year 2007. The film is already screened at many film festivals world wide. If passed from censor, it will be Sabiha's first film released in Pakistan. Sabiha Sumaar got fame from her award winning film Khamosh Paani (Silent Waters). It will be the second film of Amanah Ilyas, earlier she featured in film Zindaa Bhaag last year.
http://vimeo.com/79955624
Full content from Urdu Daily Jehan Pakistan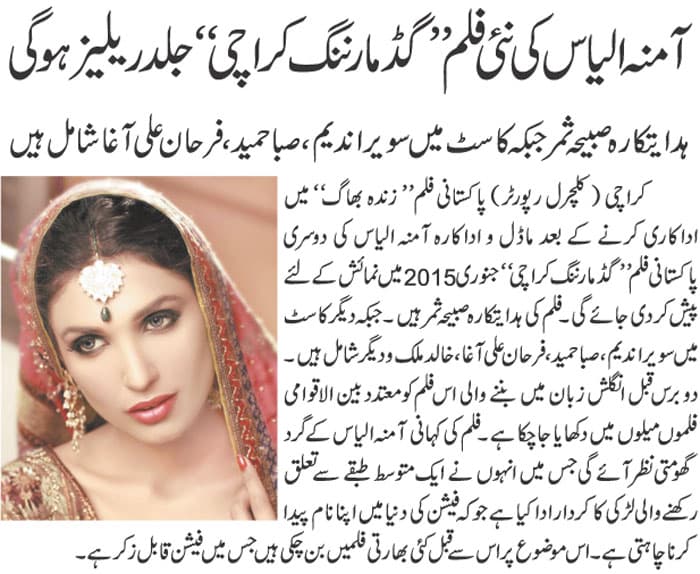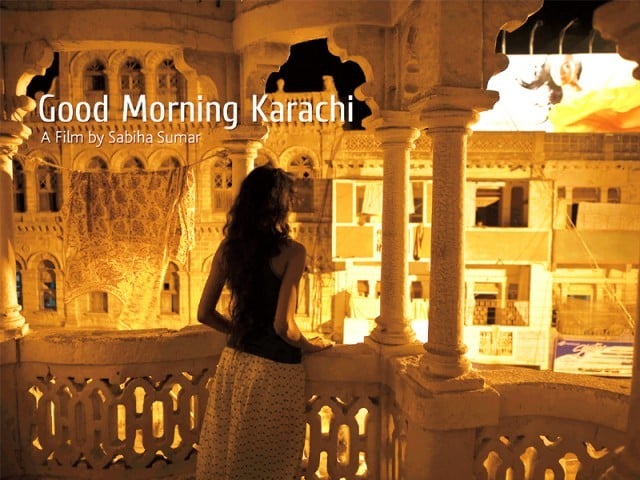 Rashid Nazir Ali
---