Googly Mohalla (گگلی محلہ) is a special play to be aired during cricket world cup starting from 14th January 2015 on PTV Home and PTV Sports.
Cast: Hina Dilpazeer, Aiman Khan, Munib Butt, Jahanzeb Khan, Salma Hassan, Junaid Akhtar, Sjaenaz Parvez, Huma Nawab and Shahid Naqvi
Writer: Faseeh Baari Khan
Director: Mazhar Moeen
Producer: Abdullah Kadwani & Asad Qureshi, 7th Sky Productions
The play has all the flavors of a Faseeh Bari Khan's writing and Mazhar Moeen's direction. Hina Dilpazeer an essential part of Faseeh/Moeen's team is playing multiple roles in this drama including the role of a Shemale or Heejra (ہیجڑا).
The play is scheduled to telecast at 8PM  on PTV Home and at 9PM on PTV Sports 14th February, but the channels it is being aired are least known for punctuality and professionalism. They telecast scheduled programs whenever they want similar to the behavior of any government run national institution. The play will be aired on four days of week.
https://vimeo.com/119638312
https://vimeo.com/119567837
https://vimeo.com/119567841
https://vimeo.com/119567845
https://vimeo.com/119567843
https://vimeo.com/119567842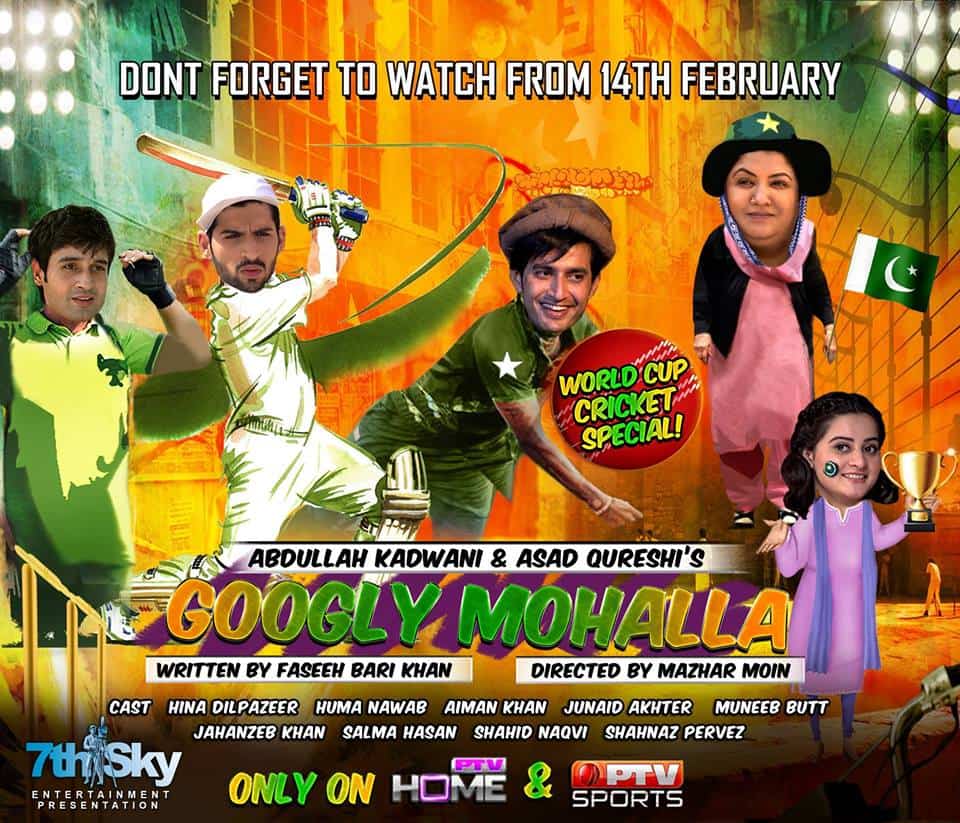 Rashid Nazir Ali