Hamza Ali Abbasi Has Complete Faith In His Captain!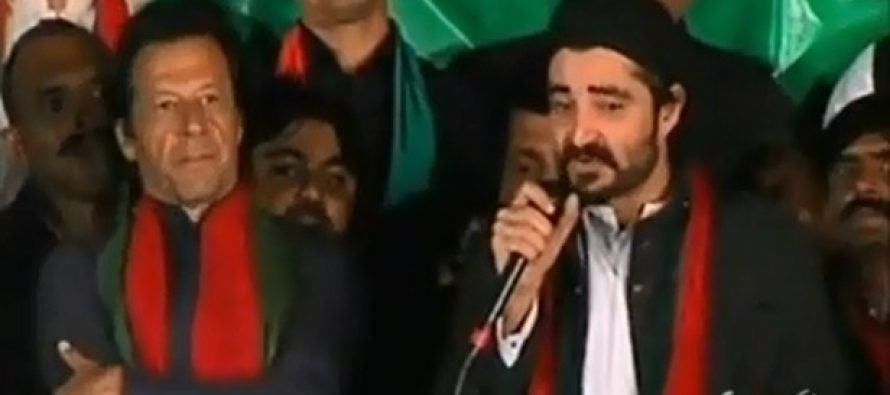 After his seven days visit to China Hamza Ali Abbasi had joined the Azadi March again. He has come back with a new-found enthusiasm which he shared with the youth of Pakistan in his fifteen minute or so long speech at the Dharna site in Islamabad. Hamza Ali Abbasi in his speech said that although Tahir-ul-Qadri had ended his protest against the government people can have total faith in Imran Khan that he will not give up until his demands are met. He said that whether it takes 70 days or 70 months Imran Khan will continue struggling for the cause of people of Pakistan. Hamza Ali Abbasi also said that for the first time in his life he had come across a leader who was truly worth depending on.
Hamza Ali said that he represented the youth of Pakistan which has been led down by political leaders over and over again but this time they could be sure that Imran Khan will never let them down because he is sincere with his cause. After witnessing the progress of China, Hamza Ali Abbasi is even more convinced that a good leader can change the fate of  a country therefore it is vital that he must have the support of the youth.
Below is the Bilawal Bhutto Part:
Here is the entire speech:
---