Hamza Ali Abbasi's family is highly educated and he too did his high school from the United States after which he acquired a Masters degree in International Relations from Quaid-e-Azam University, Islamabad. Hamza Ali Abbasi then did his CSS, he secured 3rd position, got appointed in the Police department and also finished his training but he realized that he was more passionate about acting and that is what he really wanted to do.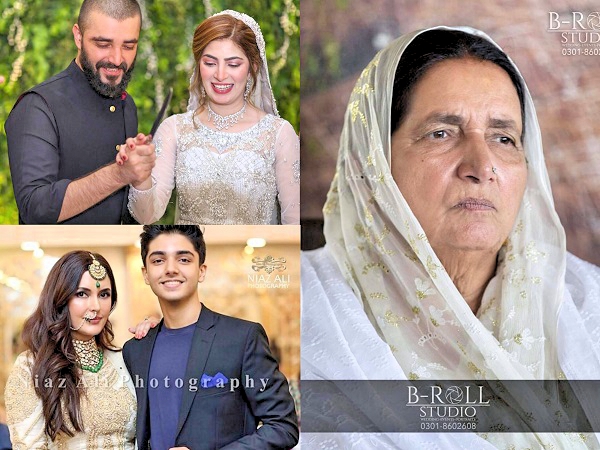 Hamza Ali Abbasi started working in theater when he was doing his Masters. Hamza Ali Abbasi shared in an interview that he did CSS on the orders of his mother but later on with the support of his sister, he managed to pursue his dream of becoming an actor. Even now Hamza Ali Abbasi is in the showbiz industry because it is his passion, this is the reason why he chooses his projects very carefully.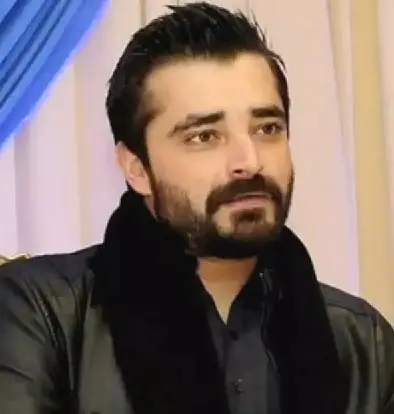 Hamza Ali Abbasi never expected to gain so much popularity in such a short span of time but now that he is so popular, he uses his fame to highlight social and political issues.
Here is everything you need to know about Hamza Ali Abbasi's family.
Hamza Ali Abbasi's Father
Hamza Ali Abbasi's father late Major (Retd) Mazhar Ali Abbasi fought in both 1965 and 1971 wars. In an emotional facebook post few years back Hamza Ali Abbasi wrote, "whenever I used to get disappointed by the state of affairs of the country, I used to ask him what was his motivation? He told me that he did not fight just for the geographic territory we call Pakistan….but the ideology of Pakistan. An ideology that demands that we let go of every other identity and only become Muslims, who came together in 1947 to come up with a Islamic Political and Economic model which was lost after Khilafat-e-Rashida."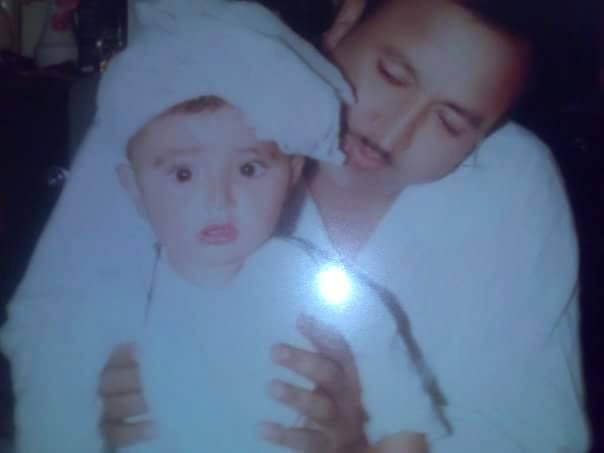 Although, Hamza Ali Abbasi's father is no longer in this world but everything he taught his son left a lasting impression and Hamza Ali Abbasi still uses it as a guiding light.
Hamza Ali Abbasi's Mother
Hamza Ali Abbasi's mother's name is Begum Nasim Akhtar Chaudhry. Hamza Ali Abbasi's mother hails from a rural background. She was the one who pressurized Hamza Ali Abbasi to take the CSS exams since according to him, his mother thought that doing CSS would earn him more respect in his family and community. She is a lawyer and also served as a Banking court judge for some time.
She was elected to the National Assembly of Pakistan as a candidate of Pakistan Peoples Party on a seat reserved for women from Punjab in the 2002 Pakistani general election. Hamza Ali Abbasi's mother was re-elected to the National Assembly of Pakistan as a candidate of Pakistan Peoples Party on a seat reserved for women from Punjab in the 2008 Pakistani general election.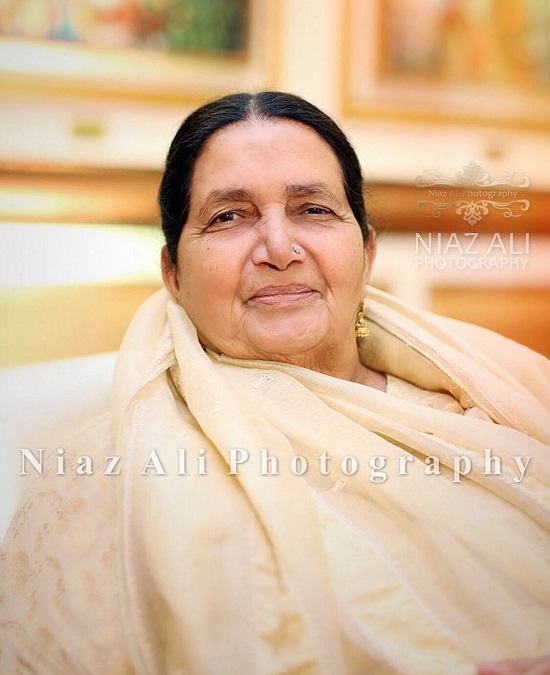 She also served as chairperson of National Assembly's standing committee on law and justice during her second tenure as Member of the National Assembly.
Hamza Ali Abbasi and his mother share a special bond. Very often in interviews he has shared how his mother felt about his choices both political and otherwise.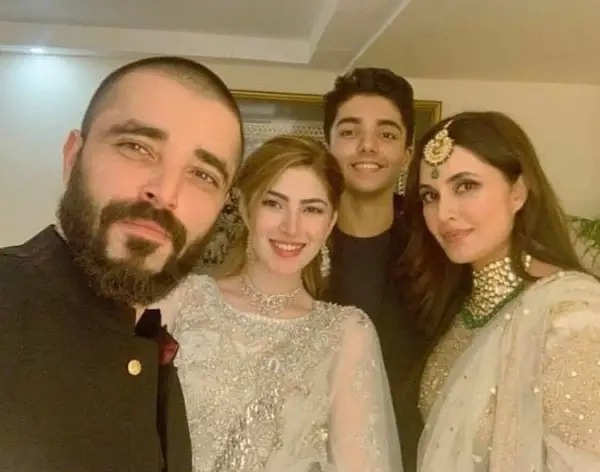 Although Hamza Ali Abbasi made his decisions himself but he has the utmost respect for his mother which is why he did CSS and tried to do what she expected him to.
Hamza Ali Abbasi's Sister
Hamza Ali Abbasi only has one sister, her name is Fazeela Abbasi. Fazeela Abbasi is a well known dermatologist who practices in Islamabad and Dubai. Fazeela Abbasi did her post graduation in clinical dermatology from Saint John's Institute of Dermatology, Kings College London. She is also a member of the top most associations and groups which cover her field of specialization. Fazeela Abbasi's interest in lasers made her one of the pioneer dermatologists in Pakistan who introduced the best laser brands in Pakistan.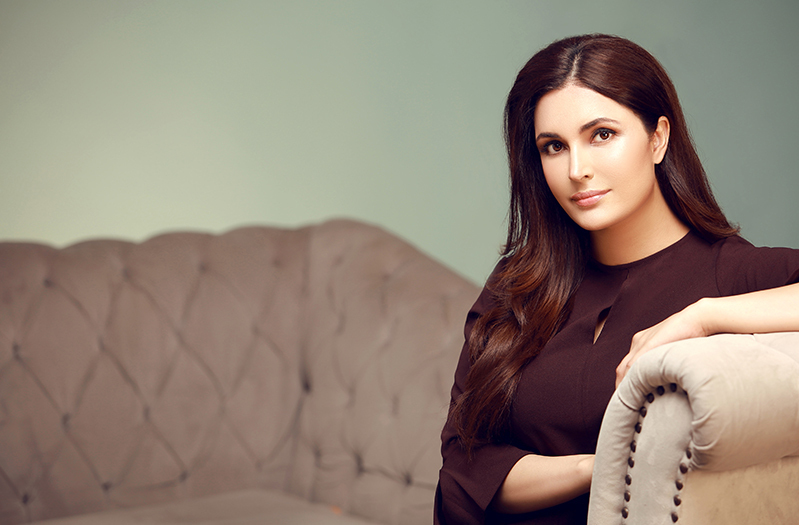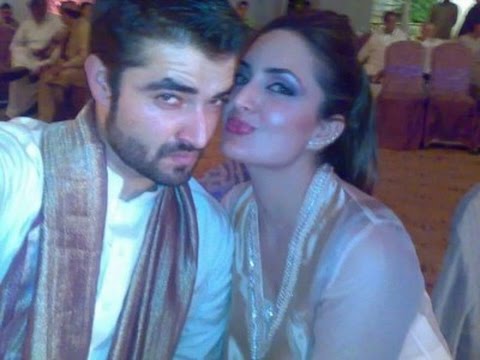 Fazeela Abbasi got married in a private ceremony few years back for the second time. She has a son from her first marriage who she is really close to and spends quality time with. Fazeela Abbasi got married for the first time in 2001 but filed for a divorce in 2007.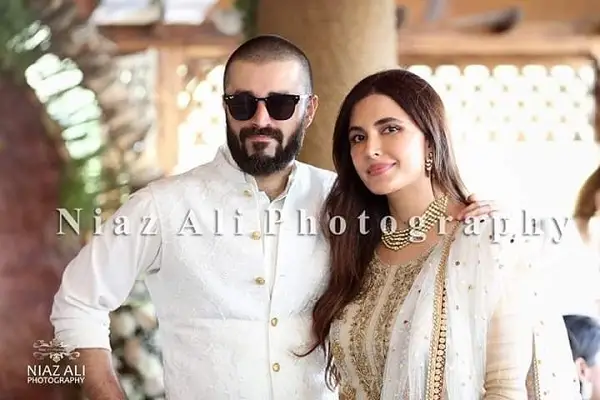 Hamza Ali Abbasi has always been very close to his sister. Fazeela Abbasi was also part of a controversy back in 2010 when a woman claimed that she was manhandled in her clinic when she went to get a treatment done.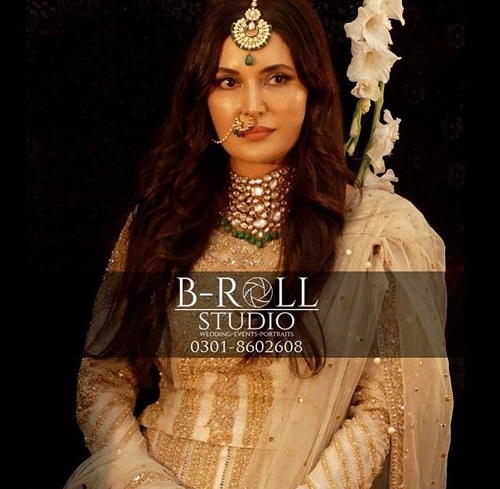 Fazeela Abbasi also worked as an advisor/ consultant in the federal Ministry of Health, Pakistan for a period of 2 years and played a crucial role in the strengthening of the health system.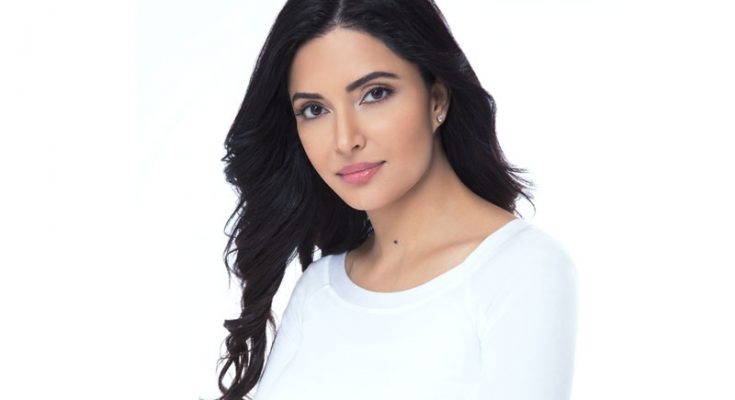 Although Fazeela Abbasi is not a celebrity but she has quite often been invited to morning shows as a guest speaker to give useful information regarding skin concerns. In one of her interview Fazeela Abbasi shared that she was the one who realized quite early on that her brother was a natural performer.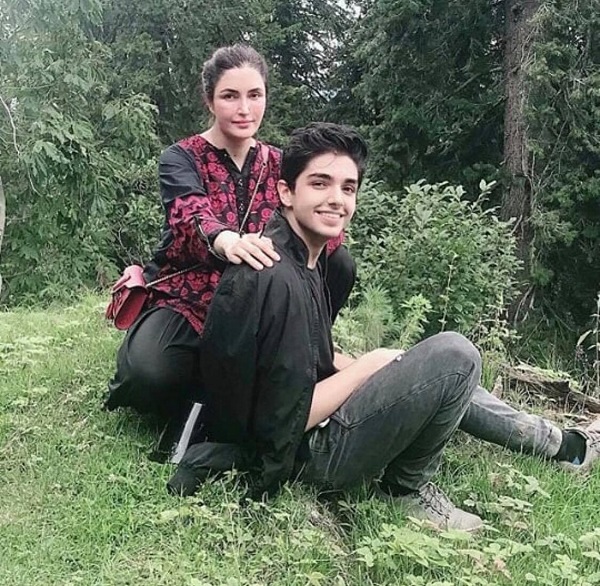 She said that she was the one who motivated Hamza Ali Abbasi to pursue his dreams of becoming an actor.
Fazeela Abbasi also shared that they come from a family where having your own individuality and working hard was a given which was the main reason why Hamza Ali Abbasi and her were so driven.
Hamza Ali Abbasi's Wife
Hamza Ali Abbasi's wife Naimal Khawar Khan is from Peshawar. Naimal Khawar Khan is a visual artist and painter who also acted in the film Verna and drama serial Anaa. Naimal Khawar Khan's first love is painting therefore she bid farewell to acting few months before tying the knot with Hamza Ali Abbasi.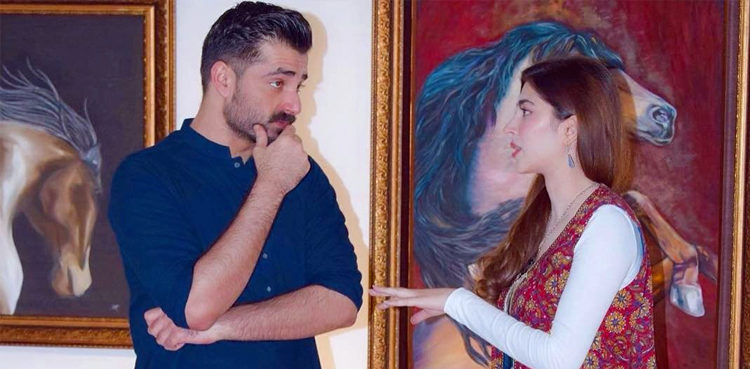 Just like her husband, Naimal Khawar Khan too is a social activist who graduated with distinction in the art thesis about the transgender community. She also did her exhibition few months back, some thing she is particularly proud of.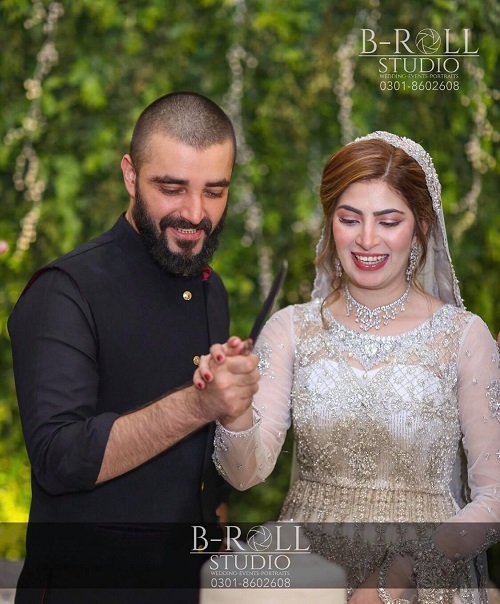 In an interview Naimal Khawar Khan also did not support item numbers, Hamza Ali Abbasi is also known for being vocal against item numbers.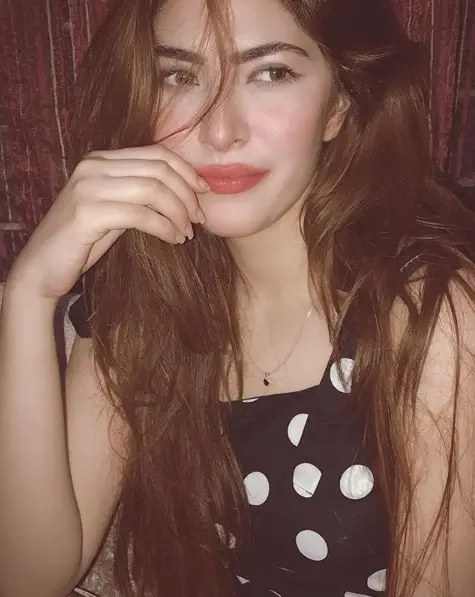 Hamza Ali Abbasi and Naimal Khawar Khan decided to get married as soon as they realized that they were in love with each other. Their wedding was a low key affair with their close friends and family attending it. They set a great precedent by keeping their marriage ceremony as simple as possible.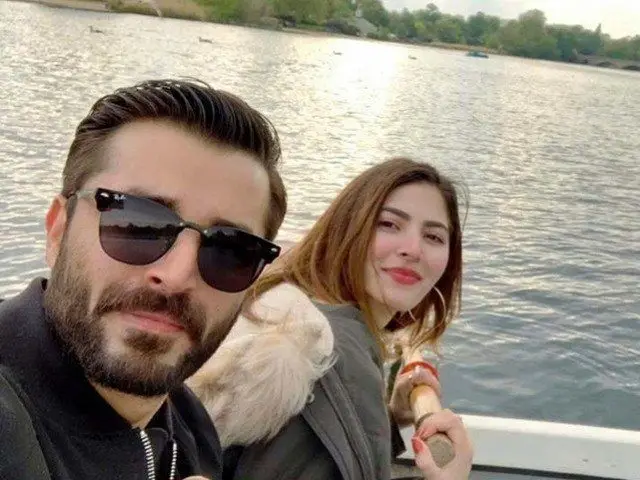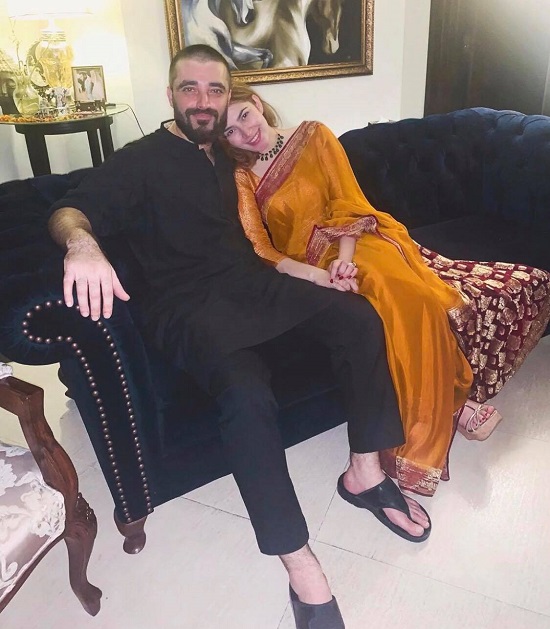 Here are few more beautiful pictures of Hamza Ali Abbasi's sister and his gorgeous wife Naimal Khawar Khan.