Fatima Sohail has filed for khula from Mohsin Abbas Haider. She has accused Mohsin of torturing her and assaulting her. She told the court that her husband has an extramarital affair with Nazish Jahangir because of which she can not continue to live with him. Fatima further requested the court to approve her khula plea.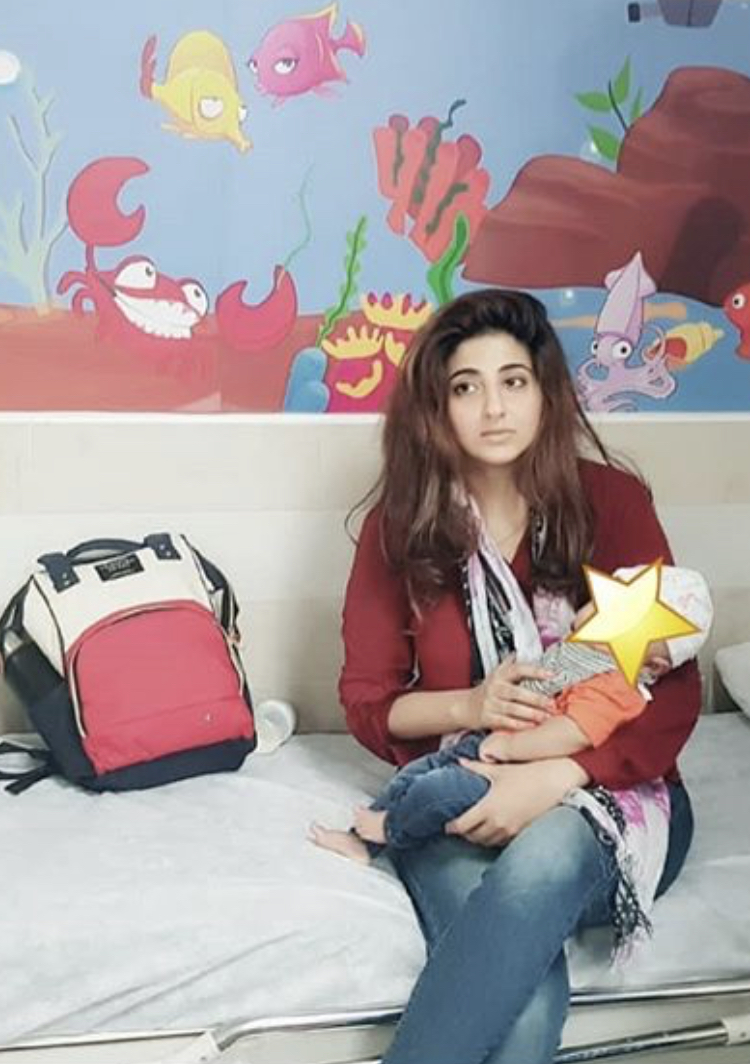 Mohsin Haider was found guilty of threatening his wife. Fatima said that her husband has been beating, accusing and assaulting her since they tied the knot in 2015. She further added that Mohsin took 5million from her father and assaulted her when she asked him to pay back the money.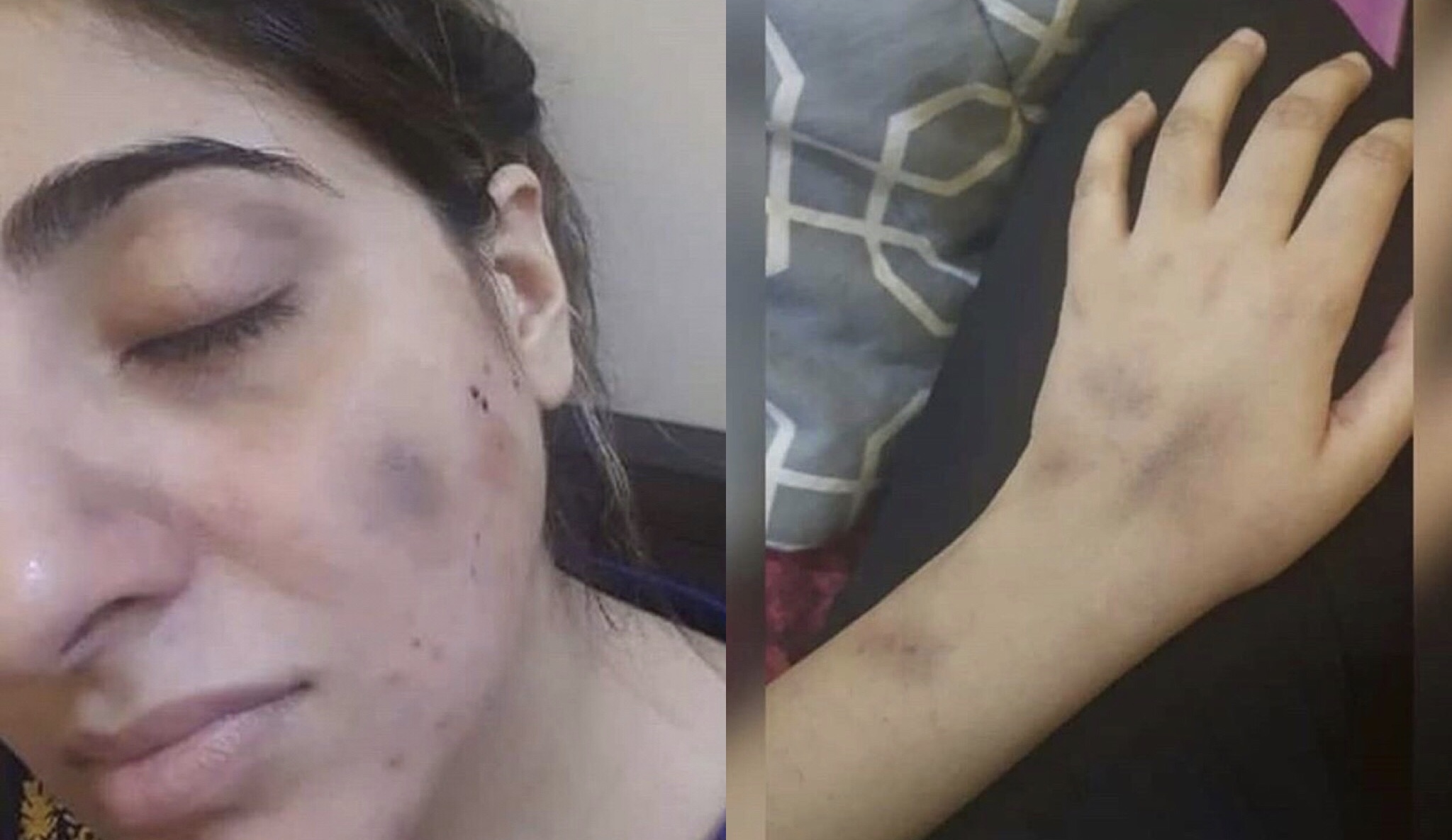 Mohsin posted on his social media account that he is finally free from the torture he was tolerating for 4 years of marriage. He said that he kept himself quiet because Fatima was in his nikkah. He continued by saying that he can't live with a liar and blamed his wife that she uses to go to the parties and is a drug addict.
Mohsin openly said that he can write a book about his 4 toxic years which he spent with his wife. He even called that Fatima's family is disgusting. He thanked God and feel satisfied now for hearing the good news about khula.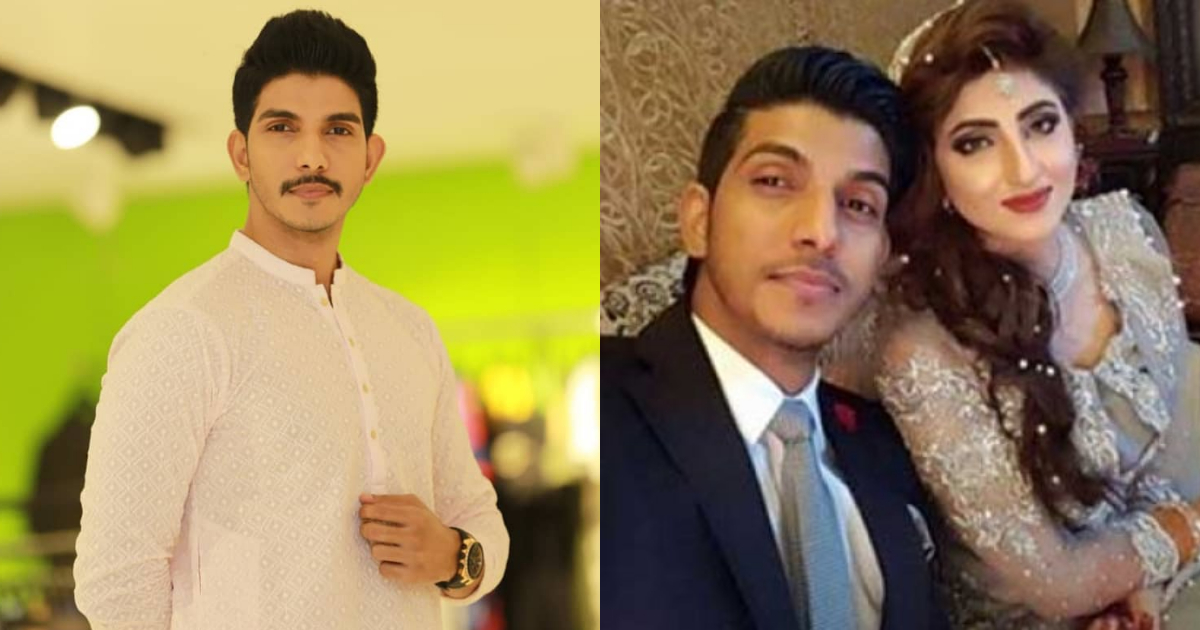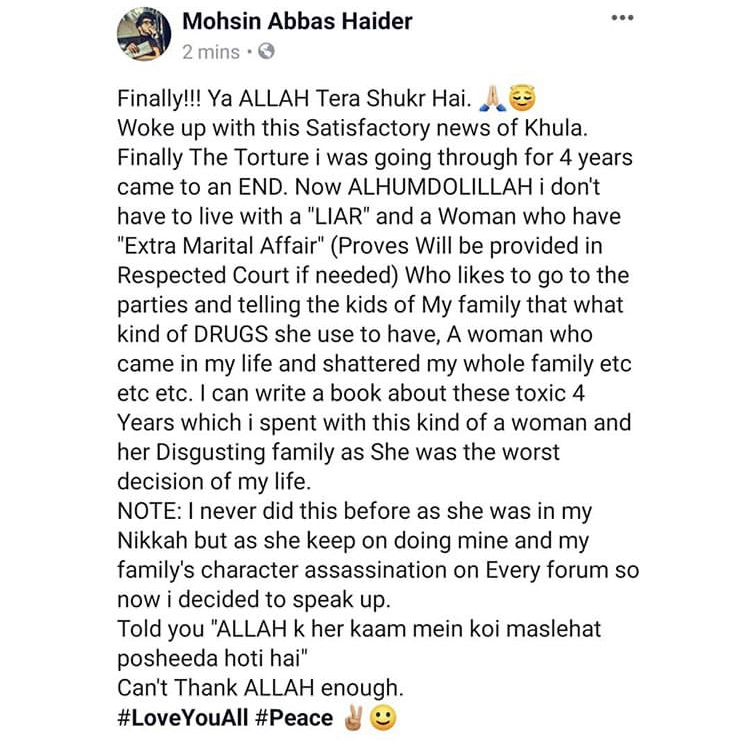 How can one be so shameless? After all the proof, he still calls himself innocent and not guilty. Fatima stayed strong on her words and is finally getting free from the monster. Let's wait to see what will happen next.