Imran Abbas has posted on his Instagram that I am not on Snapchat, Tiktok, Tinder or any Dating App/website. He has urged to his fans not to be influenced by any of the imposters or impersonations so that his fans may avoid any scam.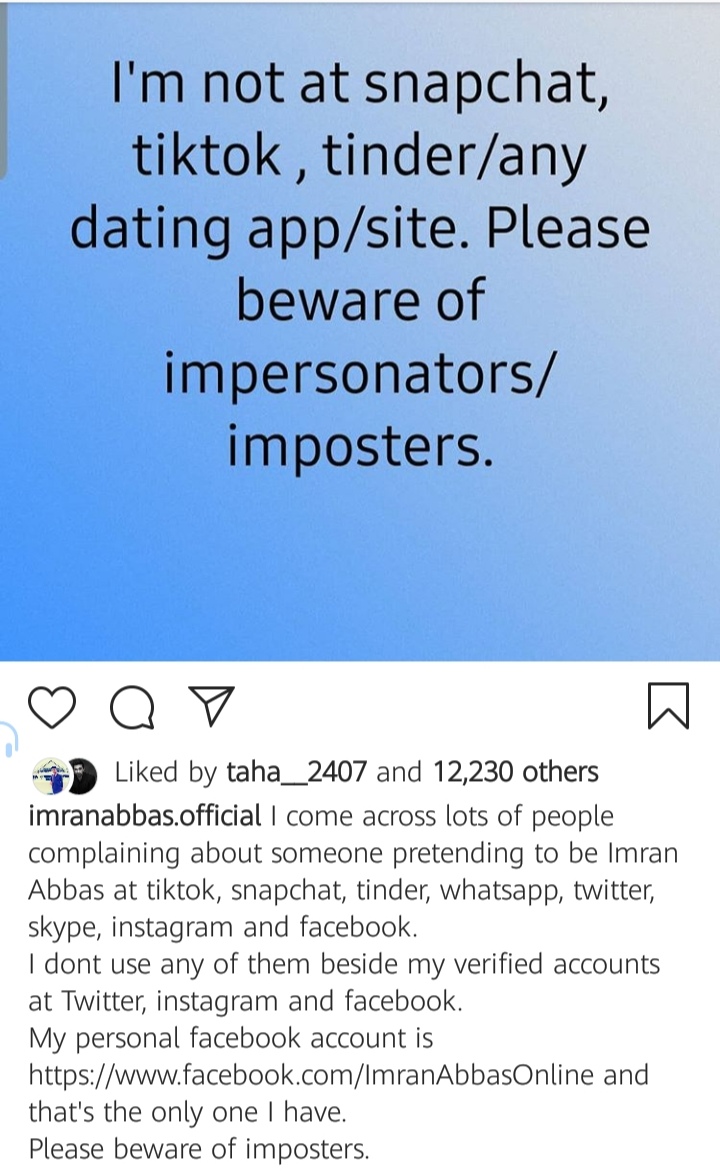 He has already been mentioning this thing during his live sessions that he is only on Twitter, Facebook and Instagram rest he has no plans to have multiple accounts of all the Applications.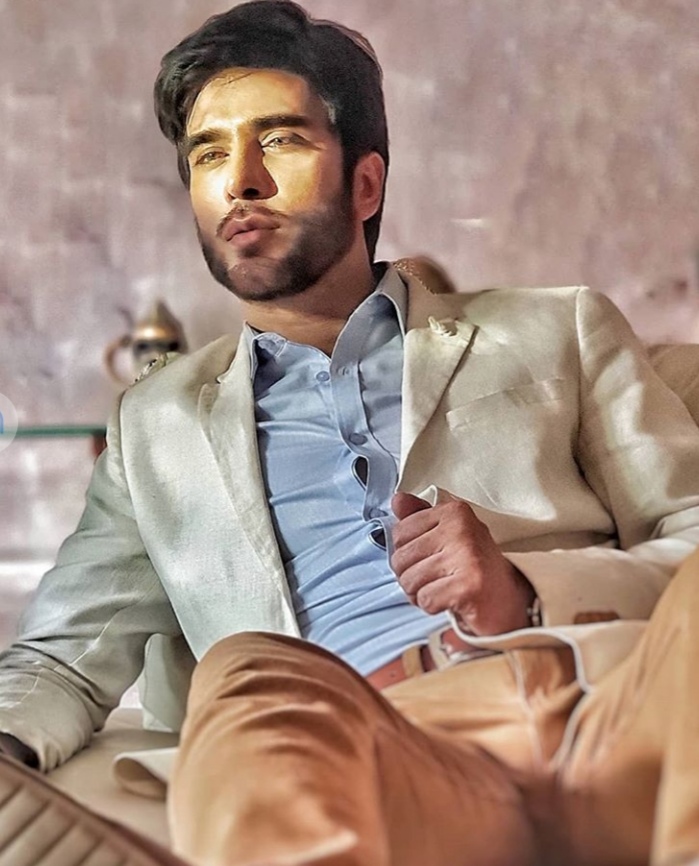 Imran Abbas often interacts with his friends through Instagram live sessions. Infact  the fans out of their love try to find out their favorite actors and try to have conversation but this goes wrong when they bumped into some impersonator. So fans must just stick to official pages of the stars in order to avoid scams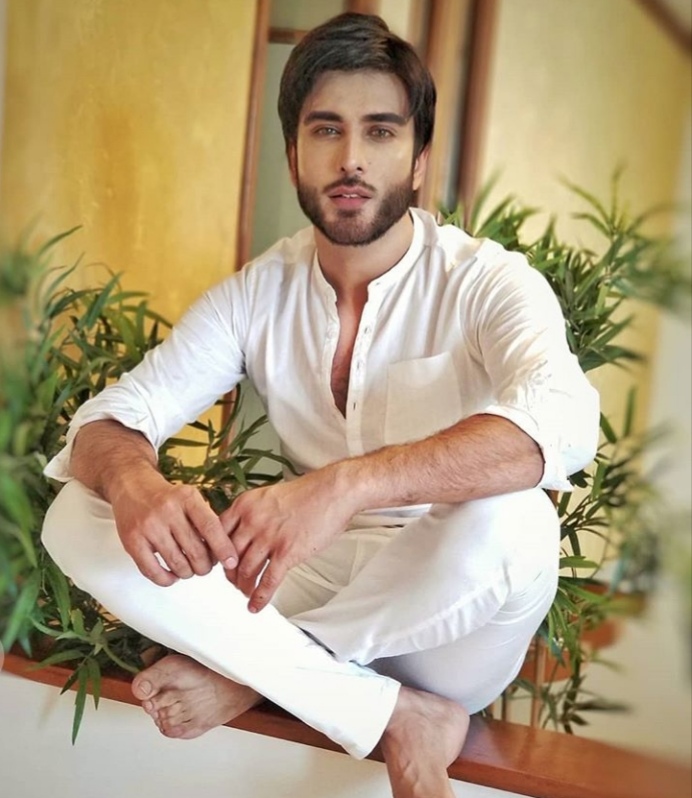 Imran Abbas's announcement  is a love gesture  towards his fans as he has said I come across a lot of people who on internet pretend to be me so please beware of those.
Imran Abbas no doubt has a massive international fan following, you just can see the internet has thousands of fan pages in his name across the world so he has to tell about it often.
He also shared a story in which a painter in Thailand was painting Imran Abbas and it was random painting which actually proves how popular he is.
Here is the painting picture for you all