The history of this nation has been turned upside down today. After wait of months and months, Panama Case Verdict was put forward. To much surprise, the already known result was declared with much efficiency. It means that Pakistan Tehreek-e-Insaaf's Chairman Imran Khan succeeded in dragging the elite to court and Nawaz Sharif was discredited of the throne with his entire family. In the midst of this all, Hamza Ali Abbasi was one happy person, as he is a great supporter of Imran Khan.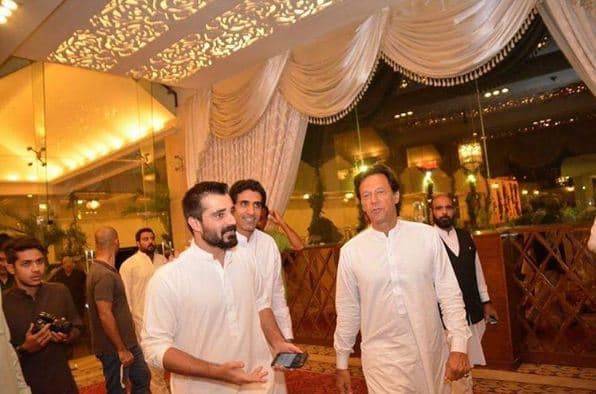 Though he tweeted and posted status updates on Facebook soon after the verdict was put forth, he had another message for PTI's President. A token of gratitude and appreciation with a happy picture was just posted by him.
He was one of the long list of people who showed gratitude to PTI leader for making them witness the history. There is no hiding the fact that Abbasi has always been anti-government and a staunch supporter of IK and his party.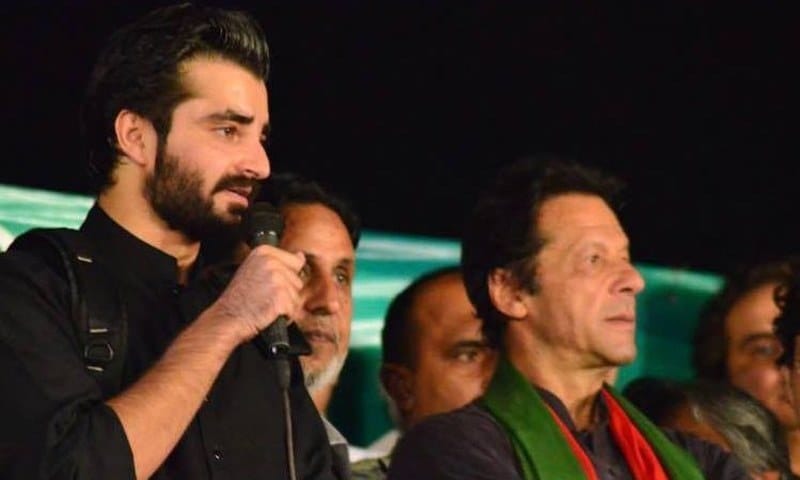 Having resigned from the party as Culture Secretary due to controversial scenes in Jawaani Phir Nahi Aani, he is still a massive pillar and support for Insafians.
No matter which party I, you or the majority of country support, today was one of those days where almost all celebrities posted statuses appreciating the verdict.