Hamza Ali And Saba Qamar Marriage Rumors – True or False?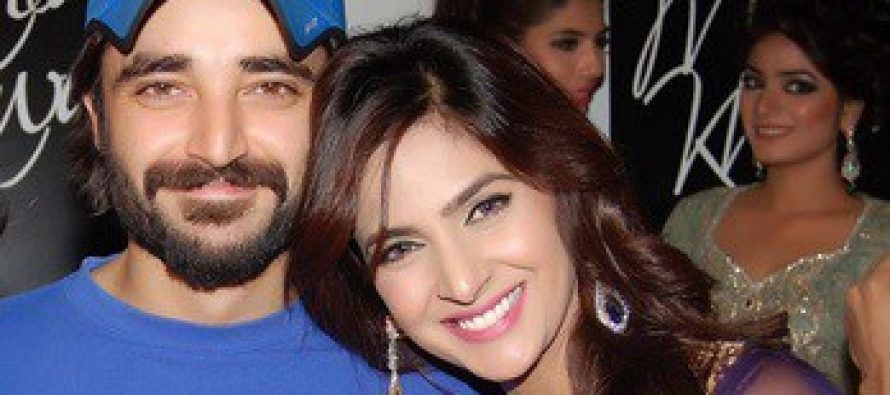 Many of the websites and newspapers have been reporting that Hamza Ali Abbassi and Saba Qamar are a couple. They have also reported that they are getting married soon. The rumors started floating on the media when the pictures of both these actors came out where they were seen together most probably while shooting an upcoming Pakistani movie which Hamza Ali Abbasi is directing. Until now both these actors have been quiet about these rumors but now both of them have decided to speak up about this issue at the same time. Hamza Ali Abbasi posted this on his facebook page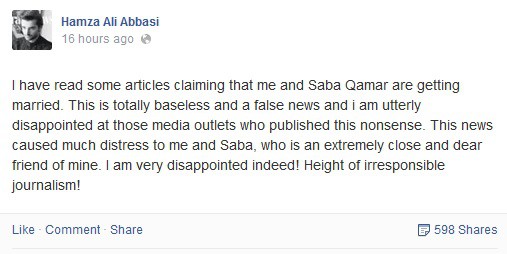 Saba Qamar while talking to an online blog clearly stated, "Hamza is a good friend of mine just like Ahsan, Nauman or Sami with whom I have done different projects and still enjoy their company."
Saba Qamar also said, "I got a couple of offers of working in Bollywood films but I refused as I don't have any plans to work over there. The reason is pretty obvious –  they don't give character roles to Pakistani actress and instead B-grade movies have been offered to us and I simply can't do that."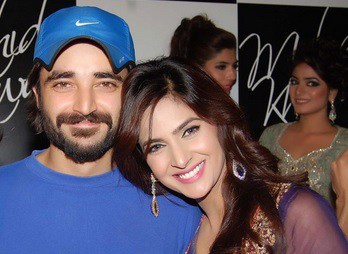 Saba Qamar also said that she thinks staying in your limits when you are friend with someone in showbiz is the best thing to do.
---