The handsome Hamza Ali Abbasi and gorgeous Naimal Khawar tied the knot on the 25th of August in a glitzy ceremony and people just couldn't take their eyes off them. Their wedding ceremony was attended by close friends and family members while the fans sent best wishes to the couple through their social media accounts.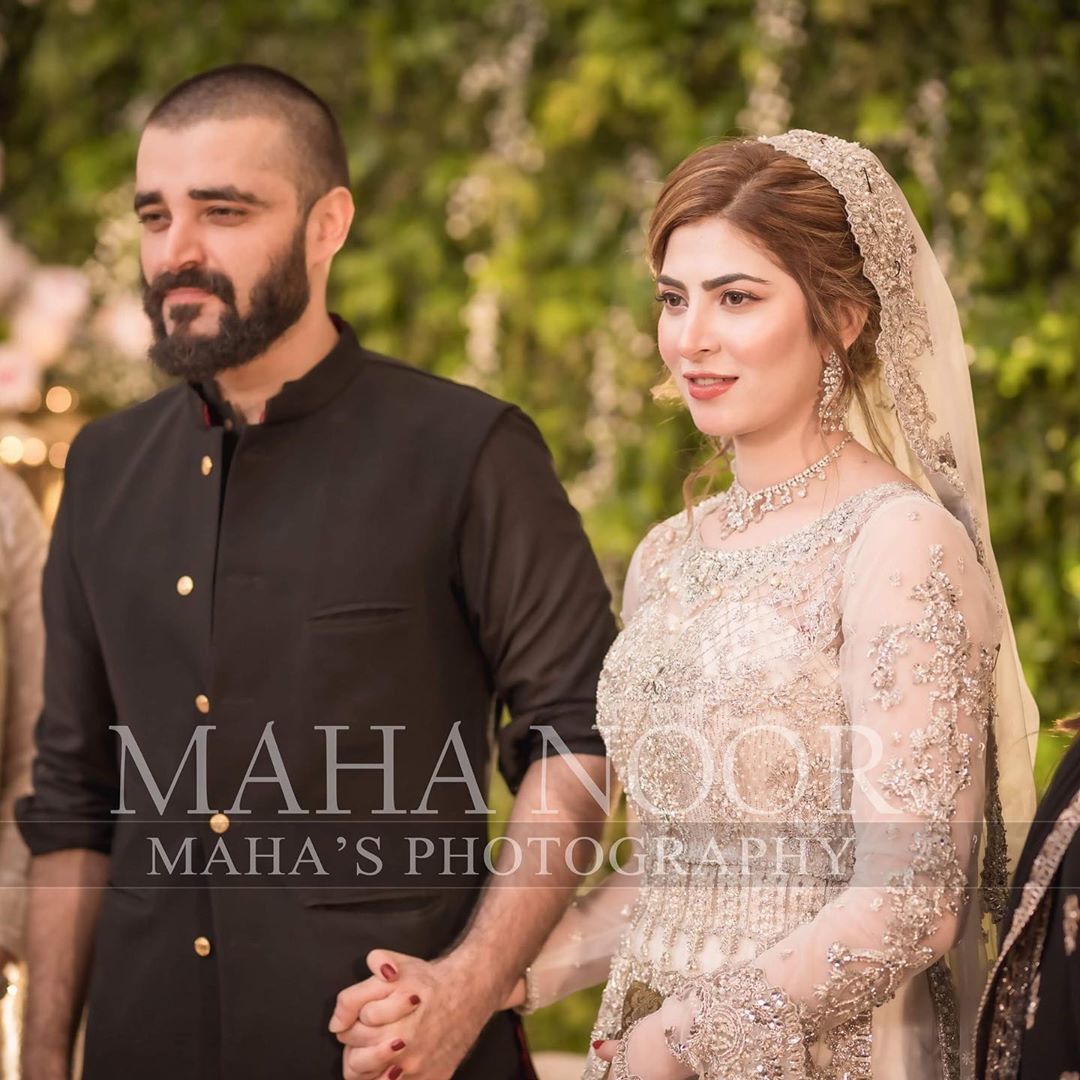 Soon after their wedding, a major twist has taken place and now their fans and followers are totally shocked. A girl claimed to be the Hamza's first wife and said that they have been keeping their relationship under the wrap.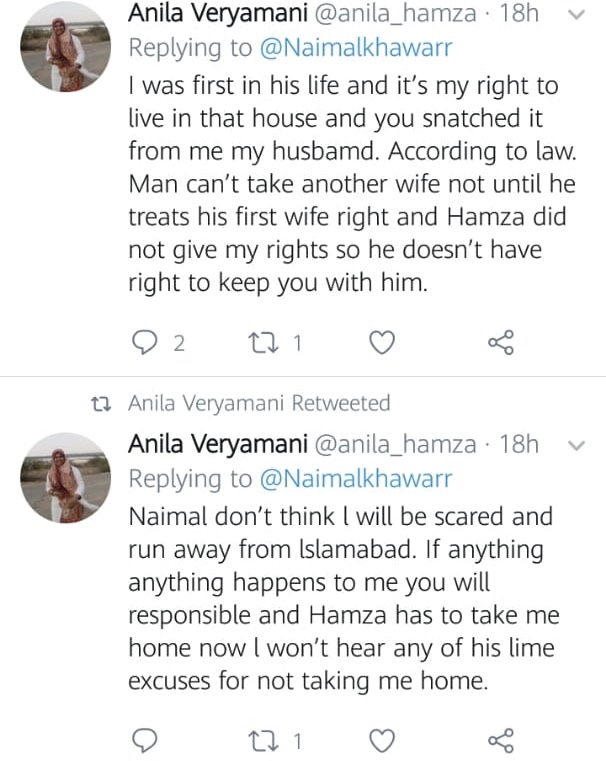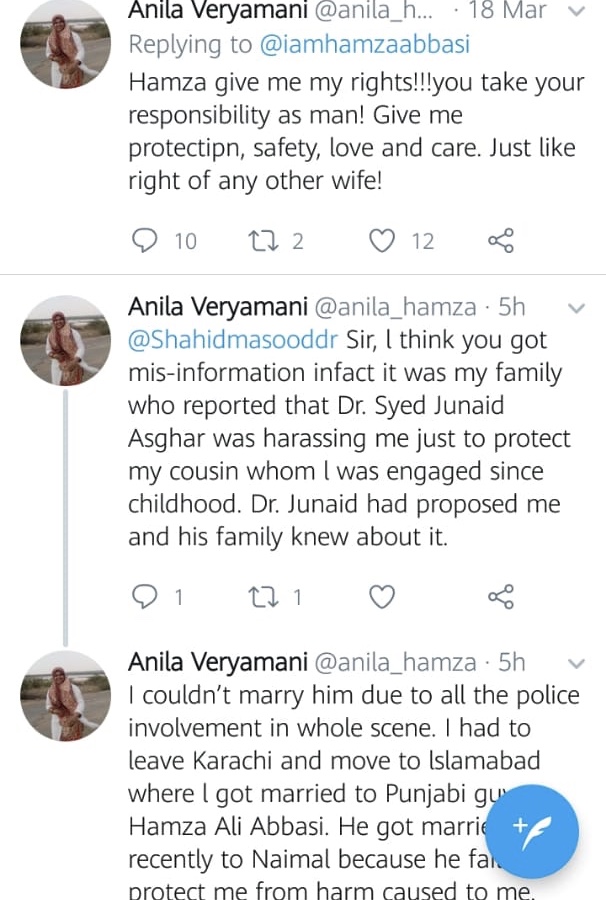 Her name is Anila Hamza. she took her twitter account and wrote that Naimal Khawar brainwashed Hamza and married him. She also asked Hamza to give her all her rights. She called out Hamza on social media telling him that he will never find peace.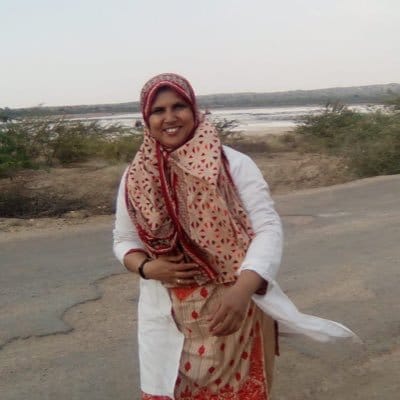 What do you guys think? Is she telling the truth or is this any kind of rumor.