In the recent turn of events, Aima Baig officially got engaged to Shahbaz Shigri. Their fans got pleasantly surprised when the pictures and videos from the event starting popping up on the feed. A few of our celebrities were also spotted at the engagement function of Aima Baig and Shahbaz Shigri.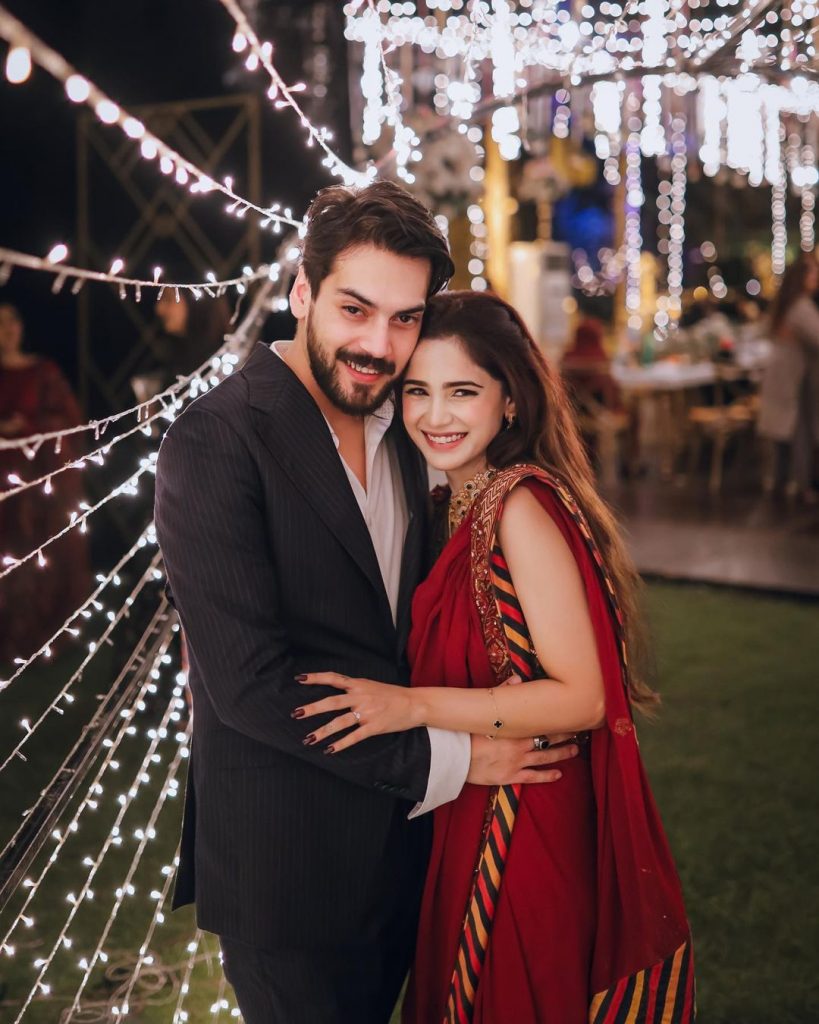 Hania Aamir, Uzair Jaswal, Bilal Saeed, and Ali Rehman Khan were spotted at the event. We all know that Aima Baig and Hania Aamir are besties and share a beautiful bond. Hania Aamir looked absolutely stunning on the big day of her best friend. Hania Aamir was seen wearing a beautiful organza saree paired with a silk blouse. Hania looked extremely gorgeous. Here we have collected HD pictures of Hania Aamir from the engagement function of Aima Baig.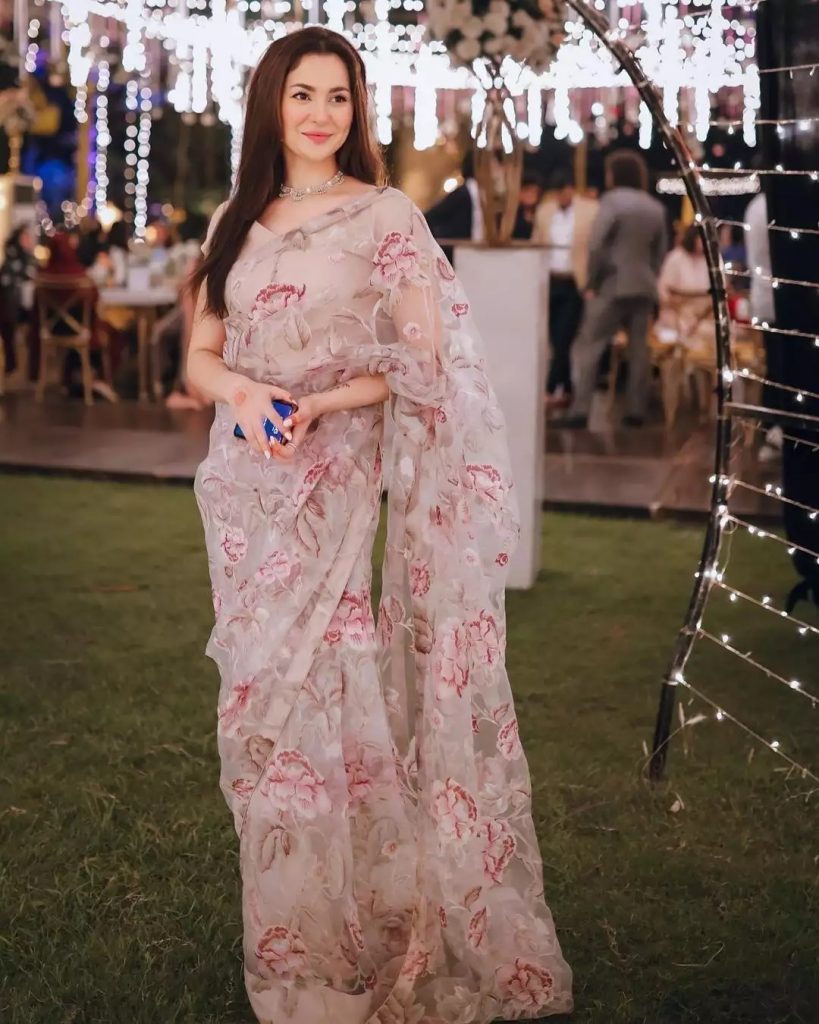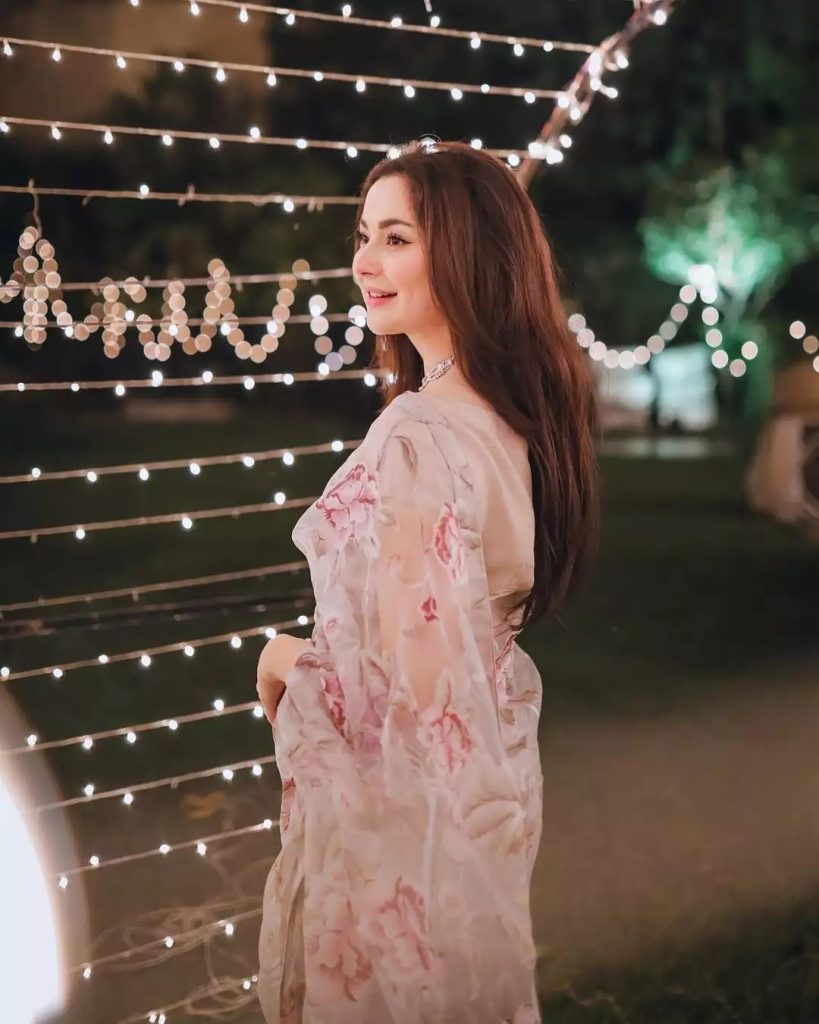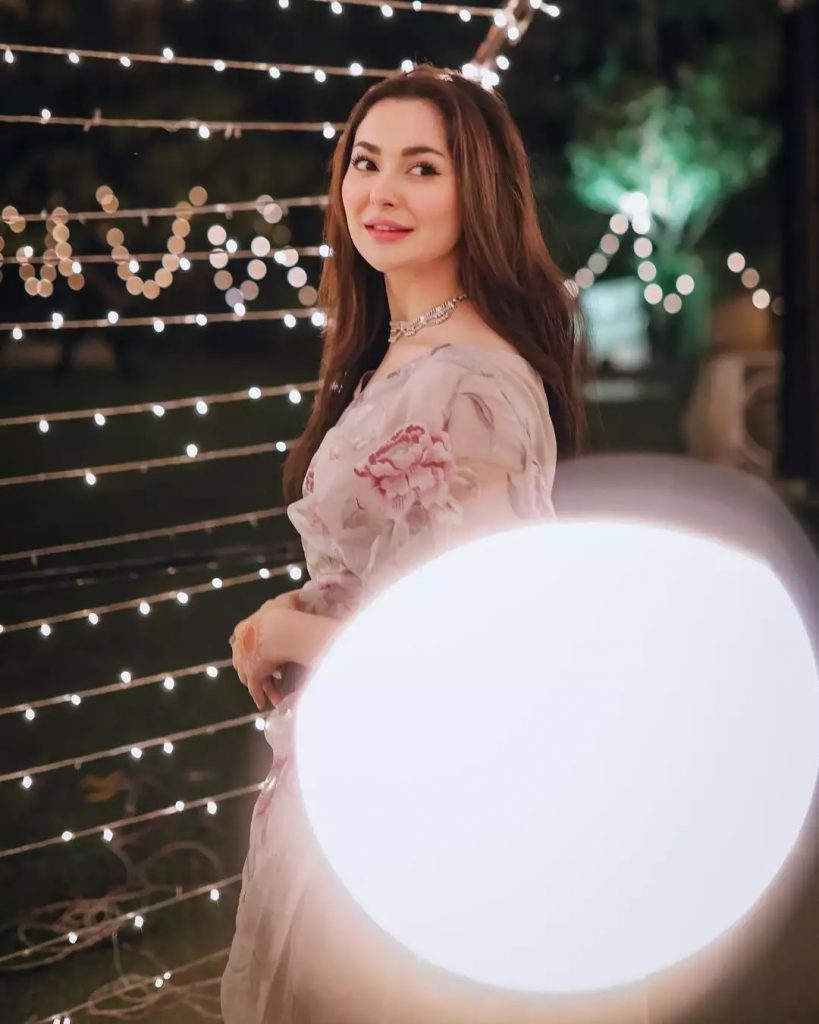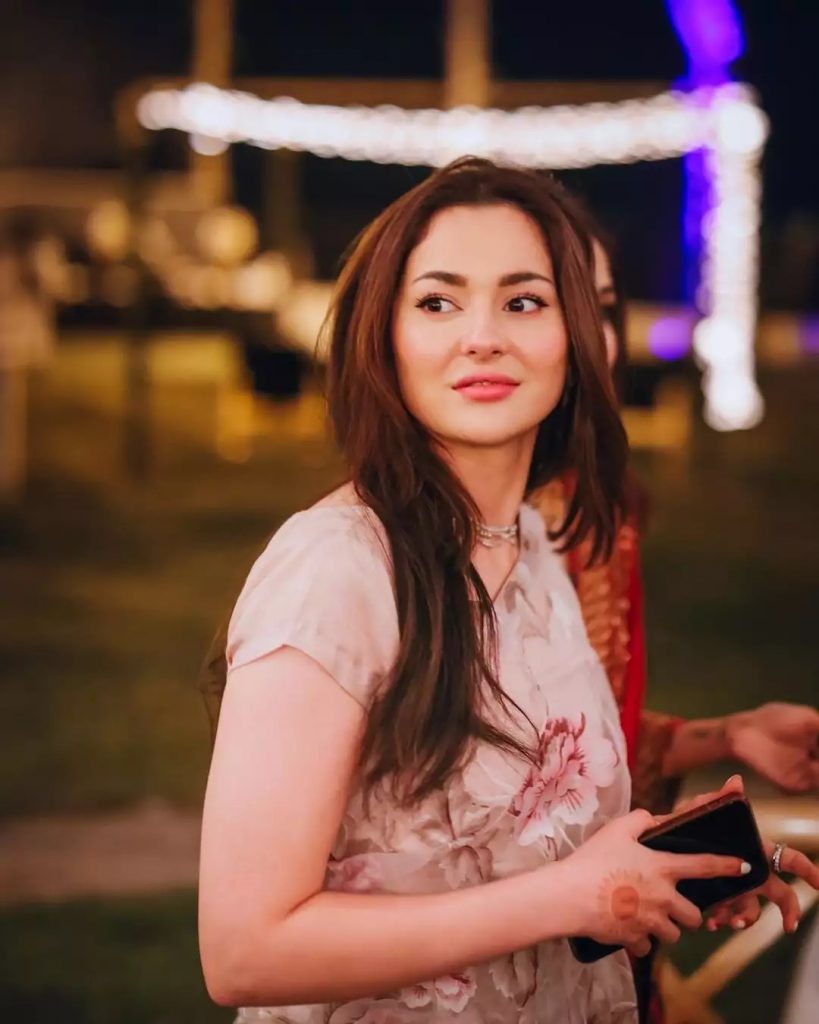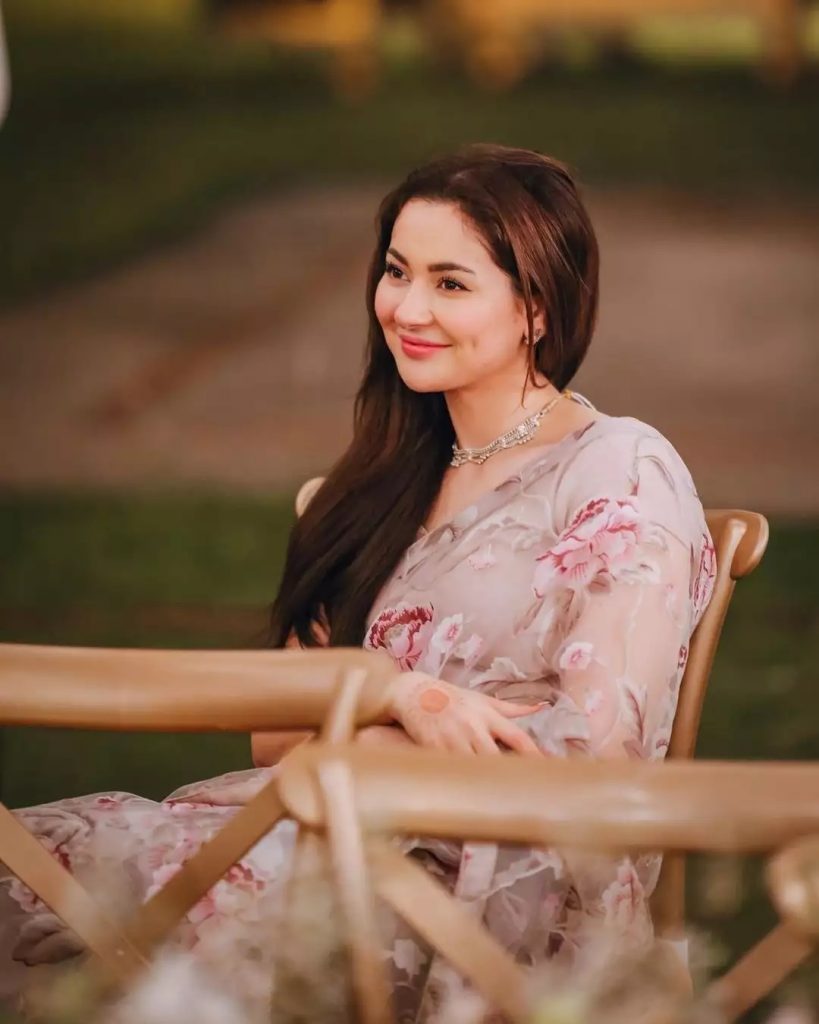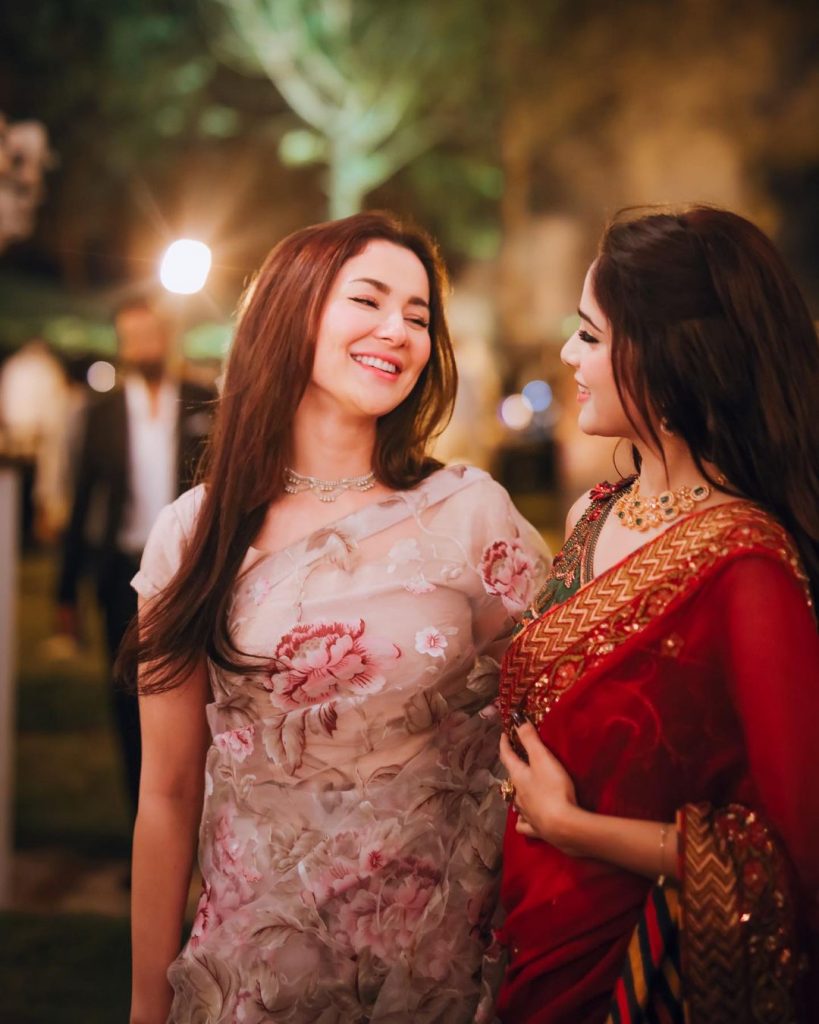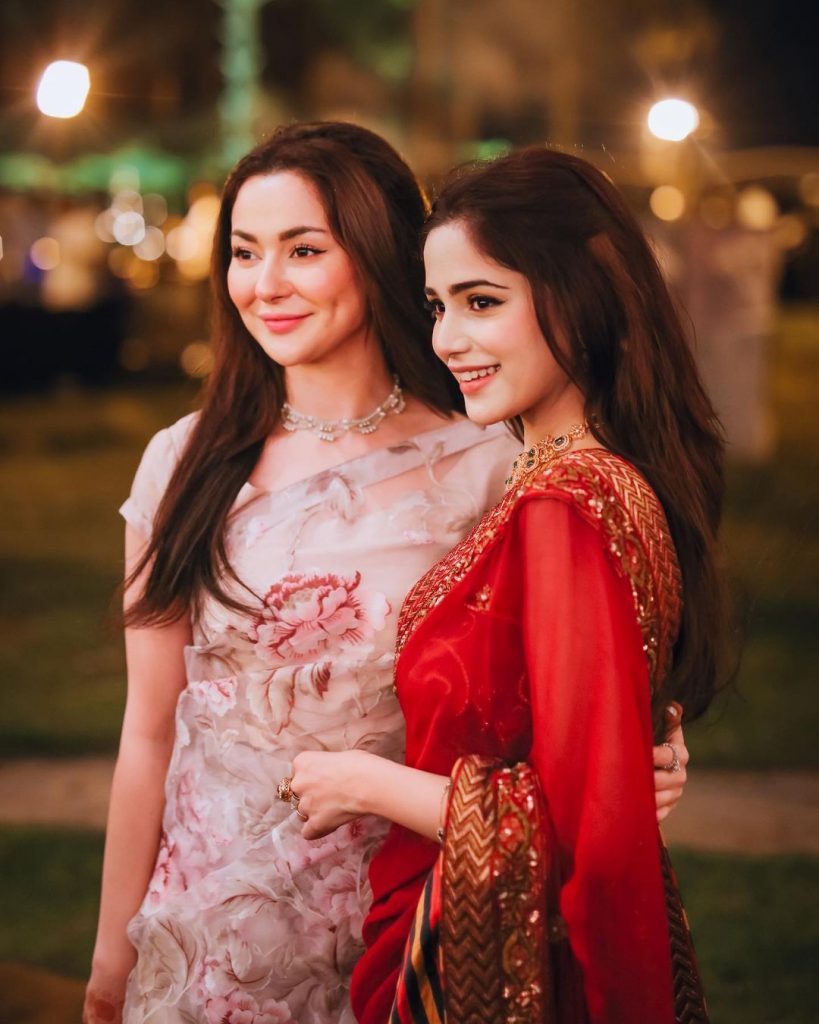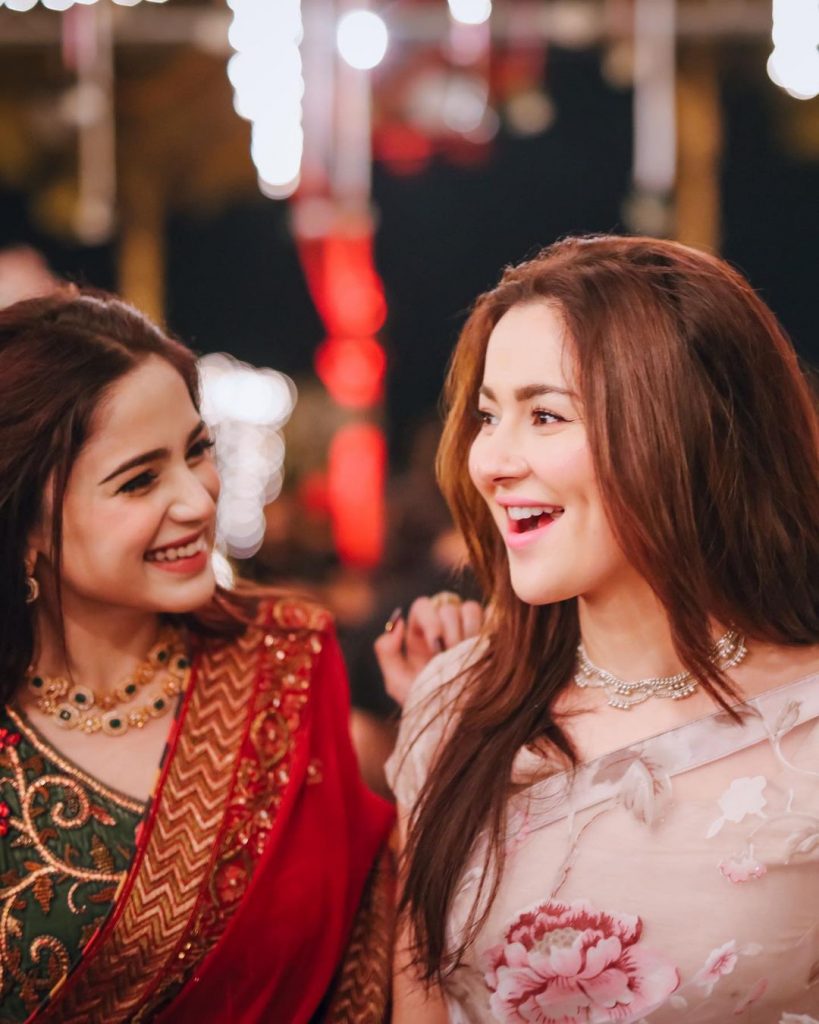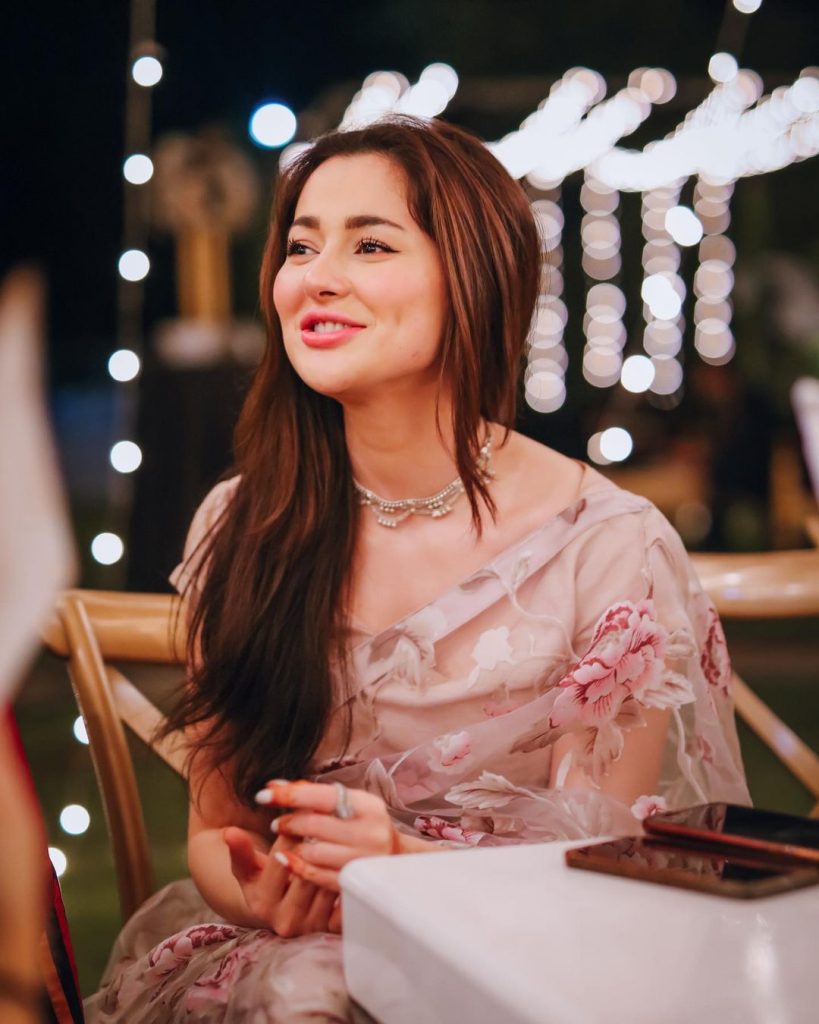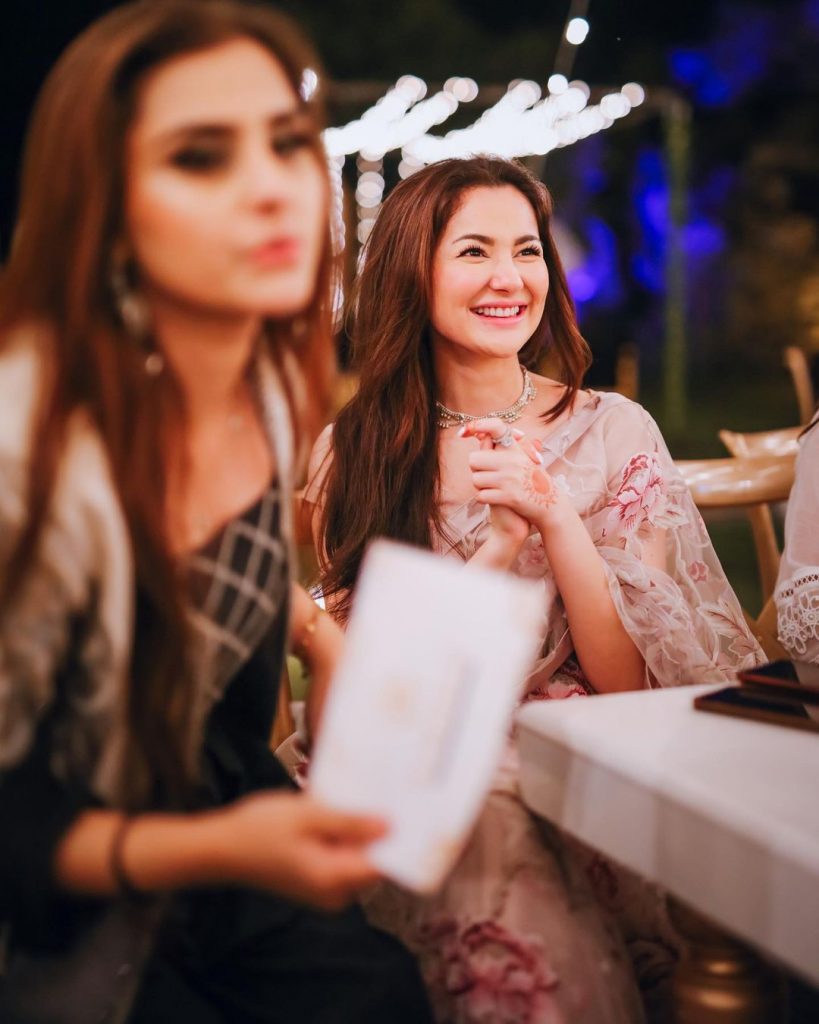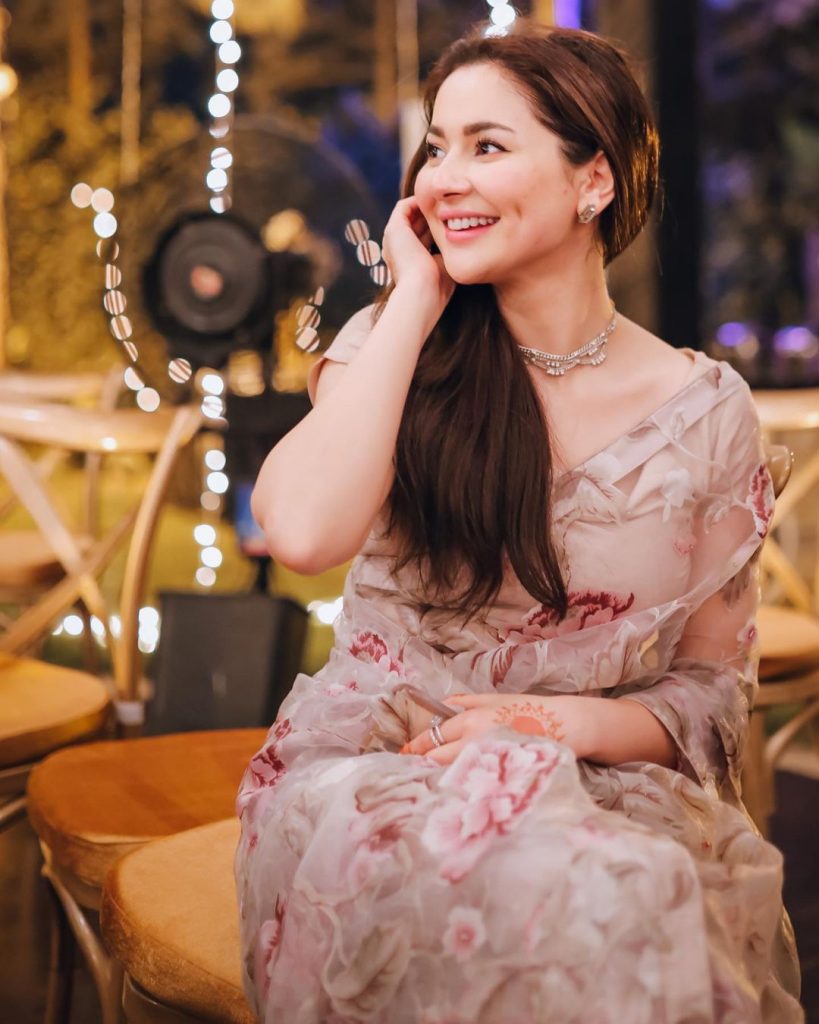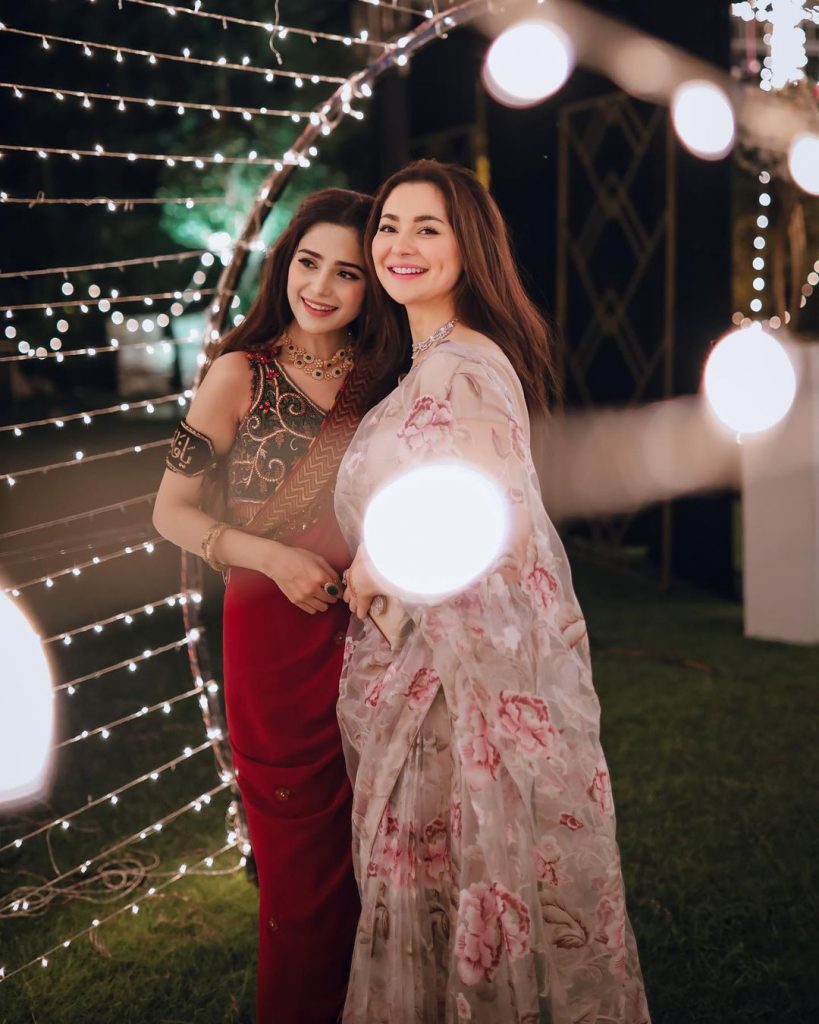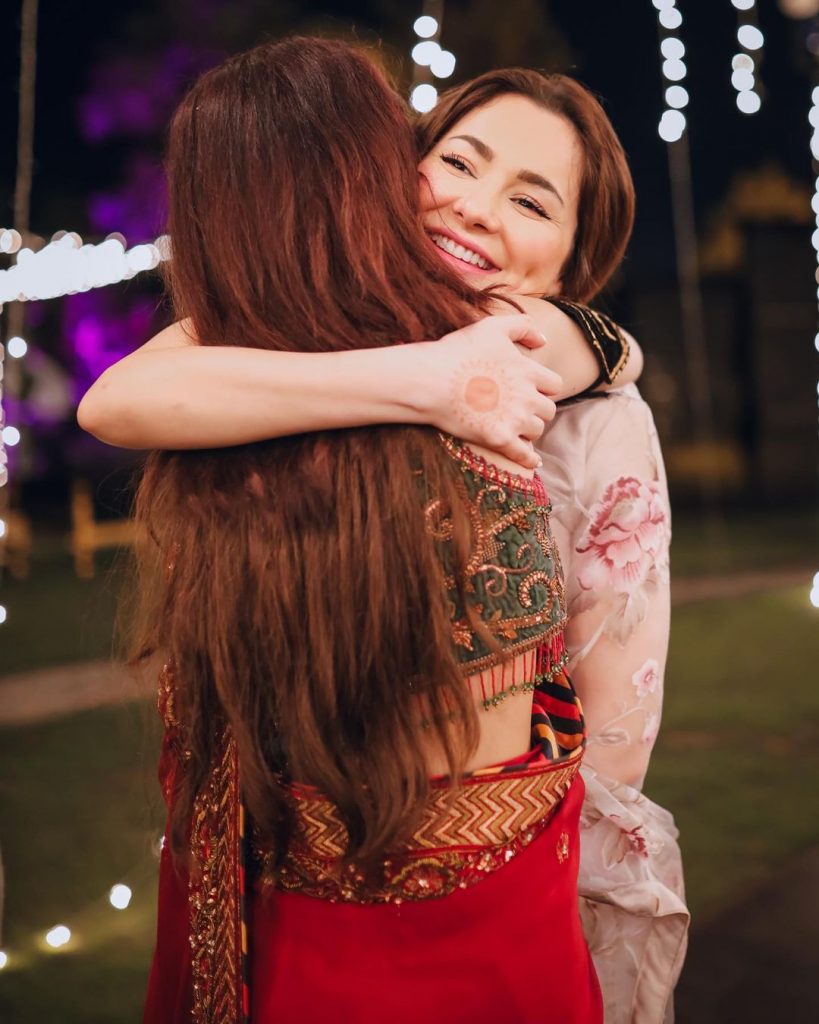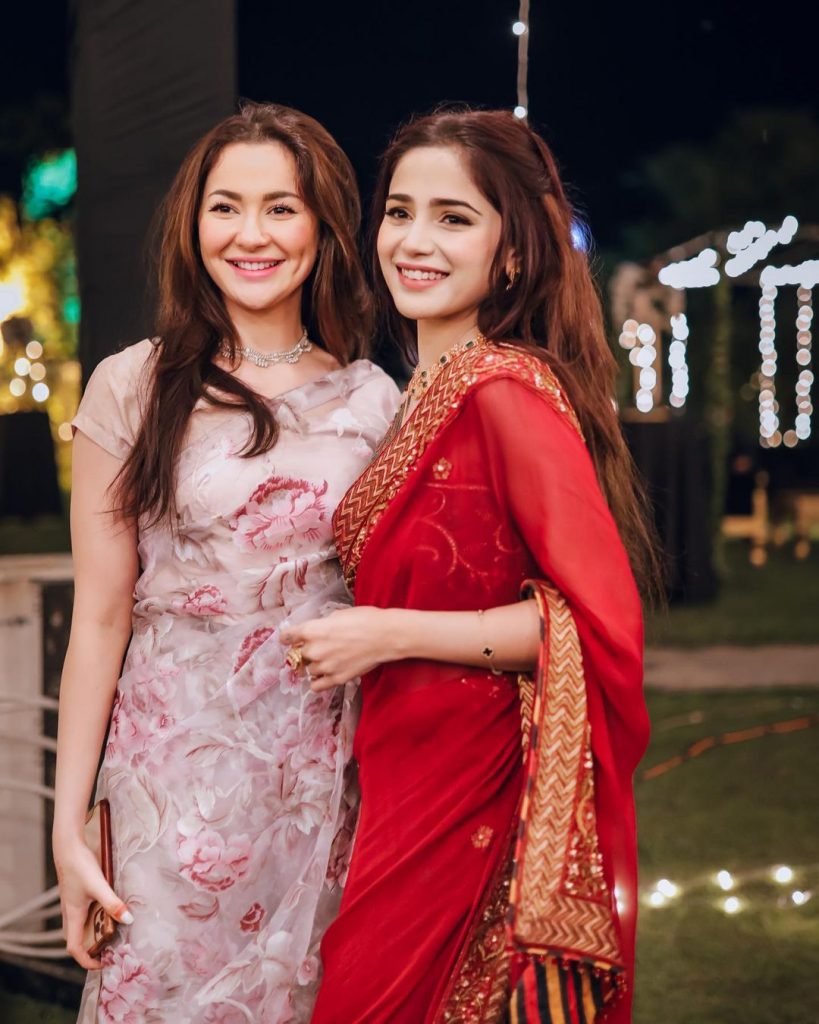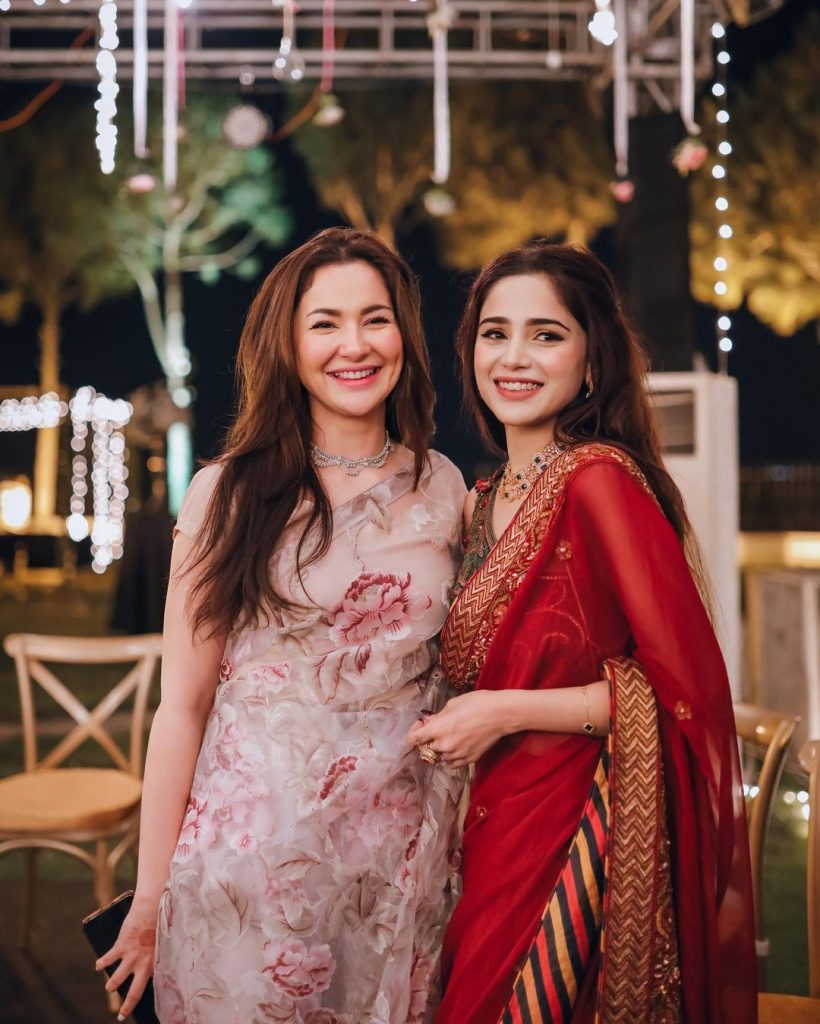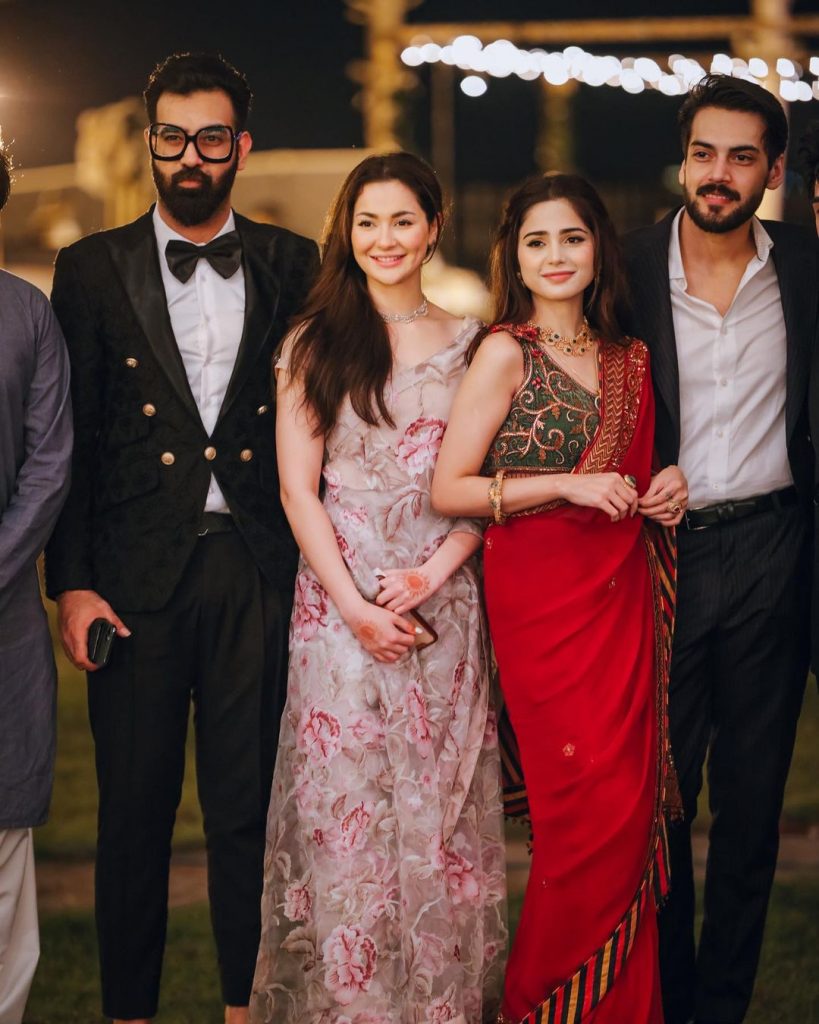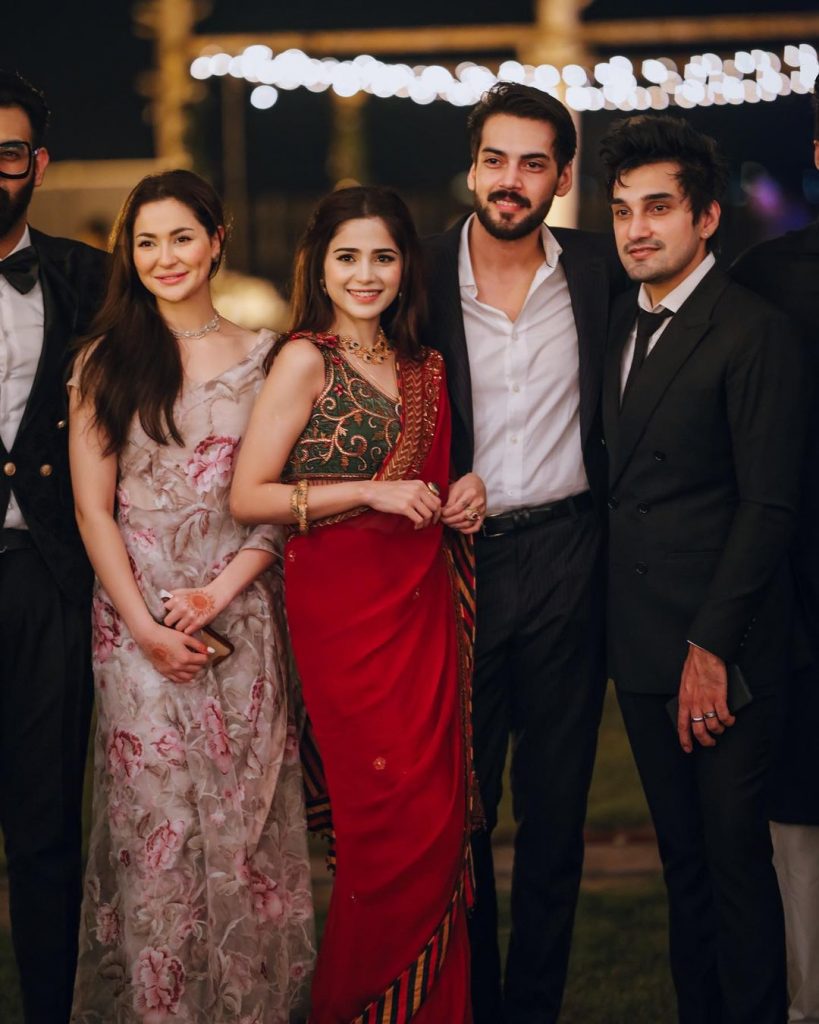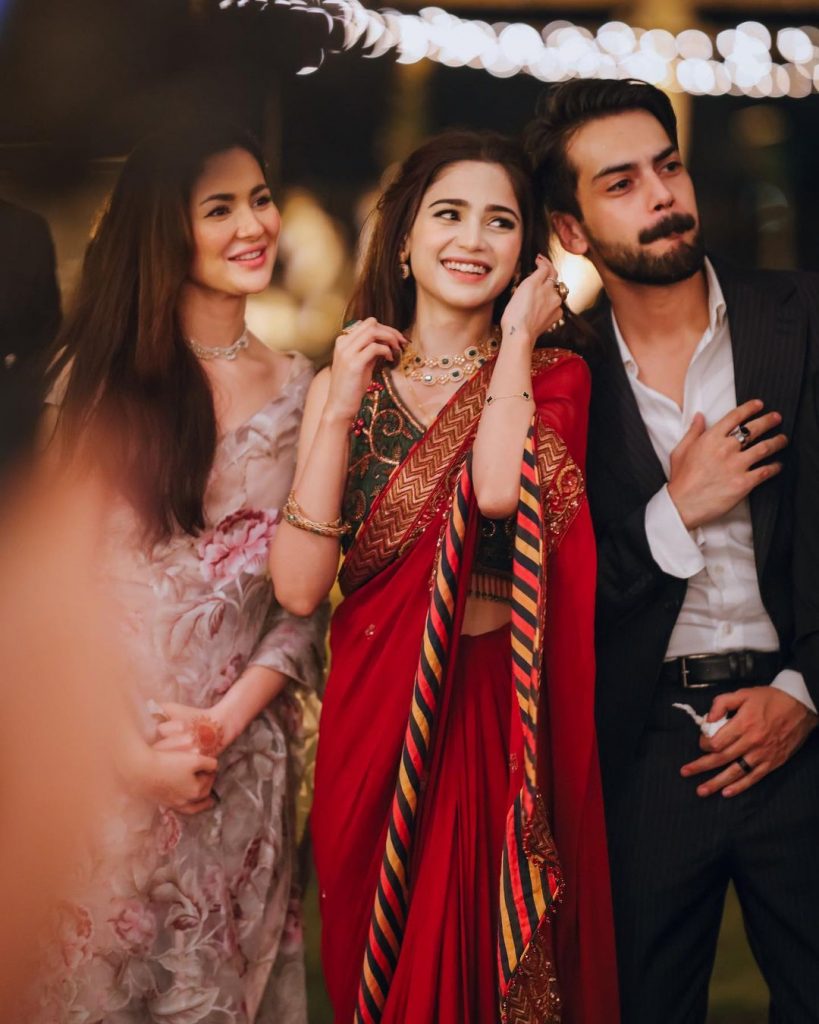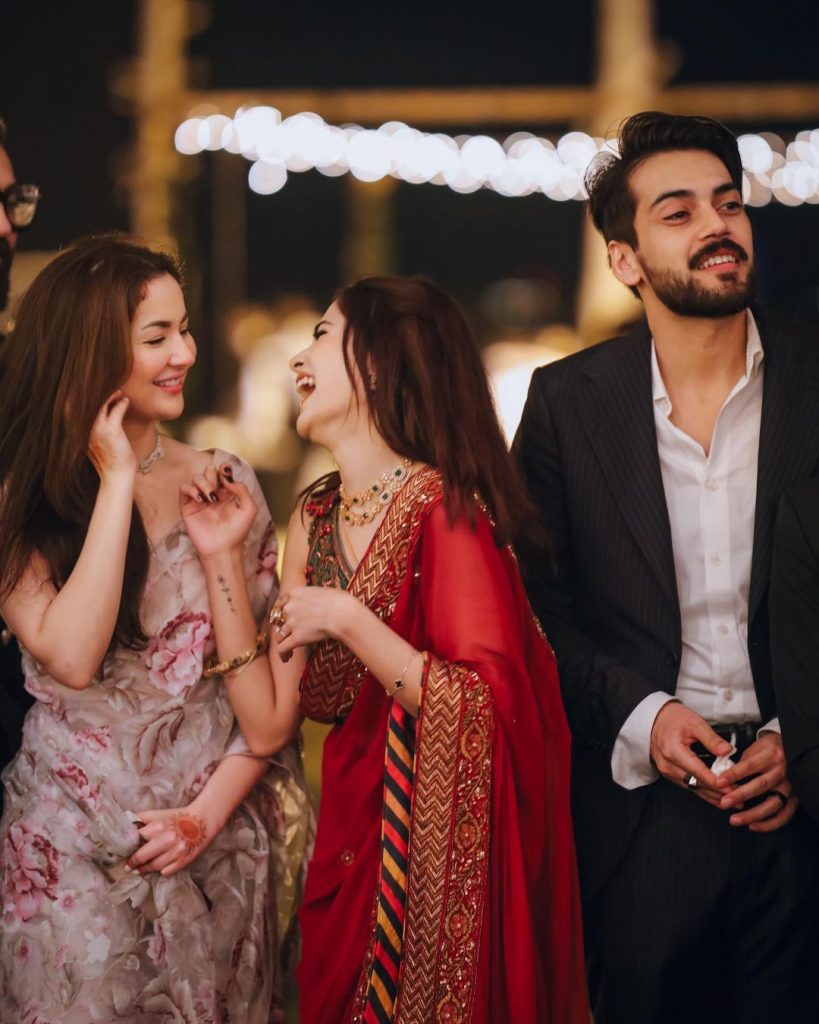 Have you guys seen the pictures of Hania Aamir from Aima Baig's engagement ceremony? Isn't she looking adorable at the function? Want to add something to the story? Feel free to share your views with us!