Happy Independence Day to all readers and my team!
Independence is a bounty from ALLAH and we should be very thankful to ALLAH that we are an independent nation.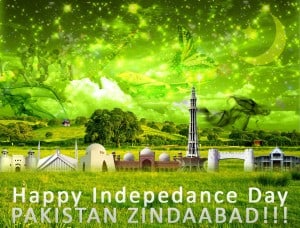 For sure we have got this country after so many sacrifices, but my heart cries out after watching what is currently going on in our country. Vulgarity in the name of Fashion Show, Political chaos and Pakistanis suffering from economic and political turmoil. Politicians fighting with each other, Injustice and atrocities everywhere. Terrorism and extremism in the name of religion
We need to identify our roots and culture today, we should not forget our history and those people who have sacrificed their lives for this Land. We may not know but this country is very very special as it came to existence on 27th of Ramzan.
This country is blessed with so many bounties like natural resources and Geographical situation another thing that worries the world most is that Pakistan is a nuclear state. We got the best army and special forces to protect our beloved country.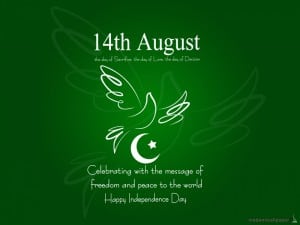 So if we just stop fighting and hating each other and try to bring unity, faith,honesty and discipline among ourselves, we can easily bring change in this country. Despite of all short comings this country is ours whether good or bad but we own it, so instead of fighting we should care about each other and try to help each other.
Independence is a very precious thing and we should be very thankful to ALLAH. Ask from the people of Kashmir, from Gaza how they are suffering and how they are deprived from independence.
It is the time that we should eliminate hypocrisy, extremism, intolerance, hatred and deceit because if we do not eliminate these things we will remain divided. Seriously words are not enough to describe the love for my country.
Thank you ALLAH and Quaid-e-Azam Muhammad Ali Jinnah for gifting us such a beautiful country
"Ya Allah is pyaray watan mein khushiyan dobara lauta de aur humein is qaabil bana de ke hum apne watan ke kaam asaakein! Ameen"
Enjoy my two favourite independence day track from Vital Signs