On her latest trip to Canada the Parchi starlet had a chance to meet the Canadian Prime Minister Justice Trudeau. The actress deemed it as one of her peak career moments and described Trudeau to be as charming as the media claims.
Hareem Farooq took to her Instagram and penned,
"What a moment ‼️ An all time career high when I got to meet the charming and amazing @justinpjtrudeau as a part of my trip to Canada."
She went to add that the both conversed about how they can bridge the gaps between two countries through the entertainment industry and art,
"Had a talk about the entertainment industry of Pakistan and how we can work together on bridging the gaps between the two countries with collaborations of films, dramas, music and talent !!"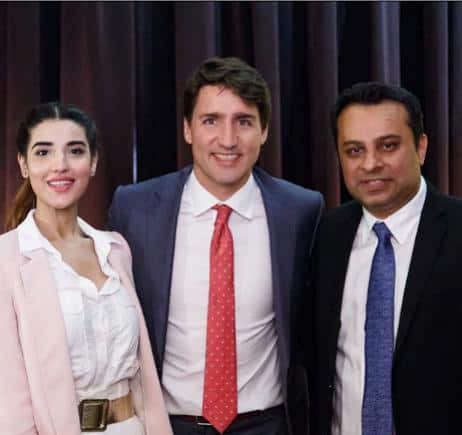 She further explained how much she loves her work and loves being an actress for this line of work brings great opportunities for her,
"Love my job as an actor and producer which opens such doors for me … and love my fans from all over the world whose unconditional love and support helps me keep pushing the boundaries for women in Pakistan."
Have anything to add?