Haroon Shahid is a Pakistani singer, composer, songwriter, and active actor in the entertainment industry from 2008. He served as a guitarist and lead vocalist in Lahore based band 'SYMT', a pop-rock Lahore based band. In 2017 he started his acting career and now he's giving super hit performances one after another.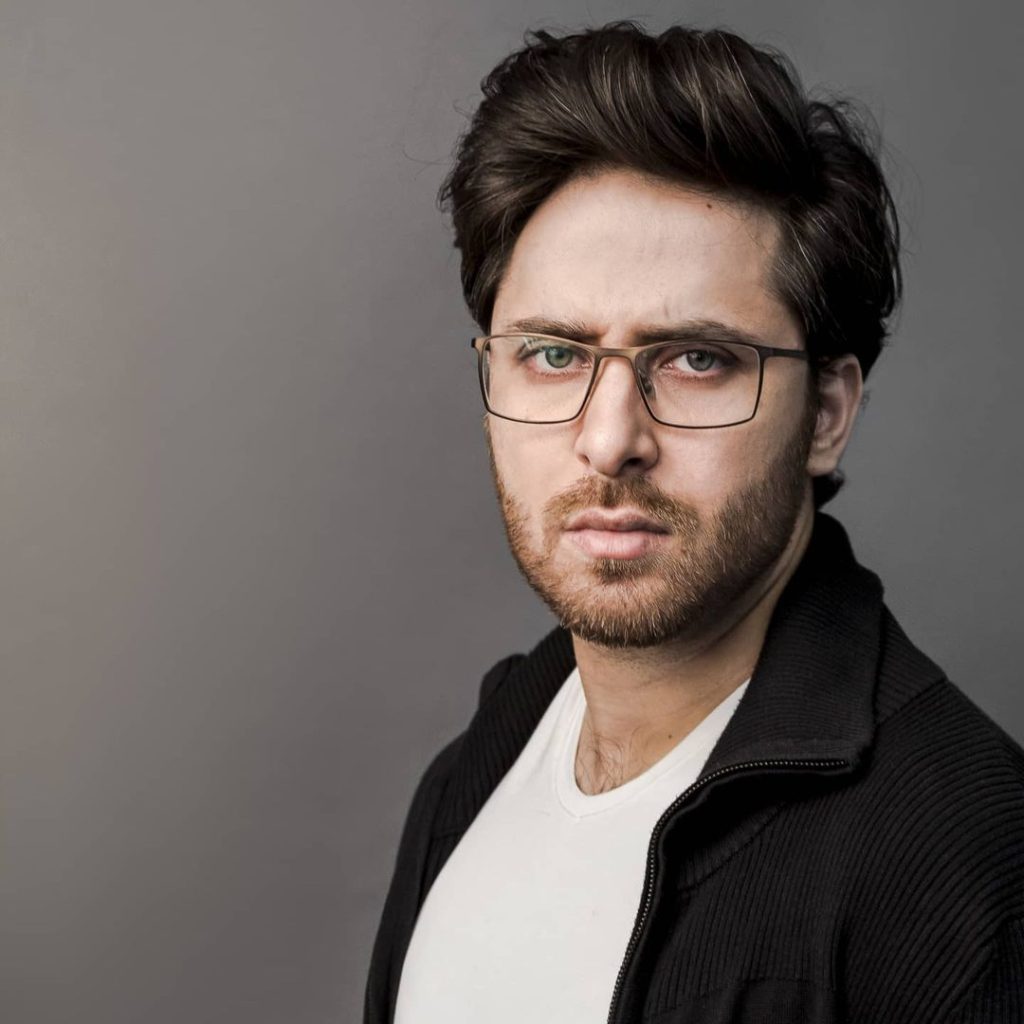 Recently, Haroon Shahid released his latest song "Miti" for telefilm "Aik Hai Nigar". A couple of days ago, Haroon Shahid taking to his official twitter account shared a video clip of his latest song 'Miti'. Right after Haroon Shahid posted the video on his timeline, one of the netizen re-shared Haroon's post and wrote "Stealing someone's edit and posting it as your own ain't cool at all".
'Mitti' from Aik Hai Nigar
Complete song:https://t.co/9tKewPx0N8 pic.twitter.com/QSwYR6fgqN

— Haroon Shahid (@Haroon_5hahid) November 18, 2021

In response Haroon Shahid wrote "Using my song, stealing ARY'S visuals and making an edit is worse! What you on about stinker!".

Right after this issue popped up on social media, Haroon Shahid taking to his official Instagram handle cleared the actual reason behind his response to one of the netizen who slammed Haroon for stealing her edit.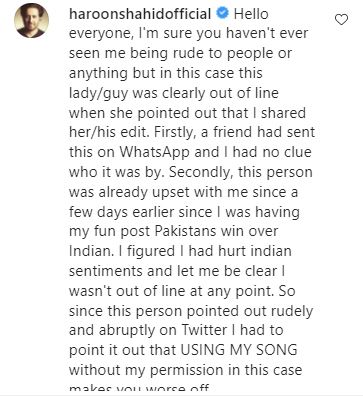 However, Haroon's response was not easy to digest by some of the netizens. The audience has mixed response on Haroon's comment. Here we have gathered some public reviews, have a look!