Harry Potter AND Zayn Malik's Pakistani Lookalike!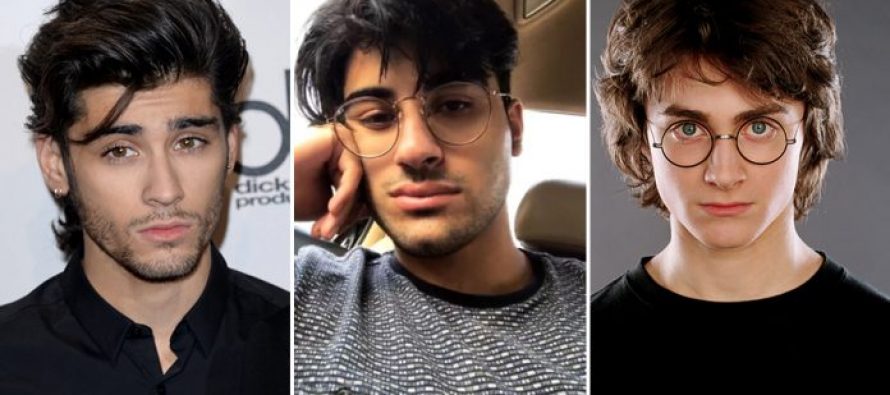 Thanks to the world of internet which has truly made our world a global village, celebrity doppelgangers are spotted quite easily. Well, guess what? Another one has been found! This time it's a Pakistani (and half South African)  who bears a close resemblance to Daniel Radcliffe's character in the Harry Potter films, Harry Potter and Hollywood singer Zayn Malik!
His name is Tallie Dar and has managed to become the new internet sensation thanks to just one selfie that he posted on twitter. The young man has gained so much popularity thanks to the number of retweets and comments saying that they actually believed it was Zayn or Harry, that he has been even featured in renowned international entertainment websites.
Here is the selfie that sent internet into a frenzy:
you're a wizard harry pic.twitter.com/JmHkrzAUbA

— Tallie Dar (@talliedar) August 7, 2017
A few reactions to the selfie: 
I LEGIT THOUGHT THIS WAS ZAYN

— 🍋 (@Mstilinski0) August 7, 2017
I'm not gonna go like others & say I thought you were zayn for a sec but I legit thought you were zayn for a sec
I like u bye

— مُ (@Manorita_) August 7, 2017
You kinda look like Zayn…#MTVHottest ZAYN

— Srizzy💙 (@SreenMalik) August 9, 2017
You are totally Zayn Potter or Harry Malik 😉. Whatever it is😅😅. Killed it though😅.

— Jessica Soreng 🎶💐 (@JessicaSoreng) August 14, 2017
https://twitter.com/DewanMonobrata/status/897095966360088577
Are you @zaynmalik that goes with a different name for a disguise but failed miserably?

— Acacia Stylinson (@dalarryhug28) August 18, 2017
Tallie thanked people appreciating the selfie on twitter. However, we also discovered his good sense of humor through one of his replies:
😆🤷🏻‍♂️ wheres my gigi tho

— Tallie Dar (@talliedar) August 7, 2017
---