There are dark clouds of separations and divorces hanging over Pakistani celebrities. All the big celebs are announcing their divorces one after the other while there are some whom people suspect but they have not announced. After the real pandemic, there is a pandemic of divorces which has left fans very sad of course. Though divorce is not something one would go for without a big reason but the trust of people in the institution of marriage has definitely deteriorated. One such beautiful couple that has parted ways is Madiha Rizvi and Hasan Noman.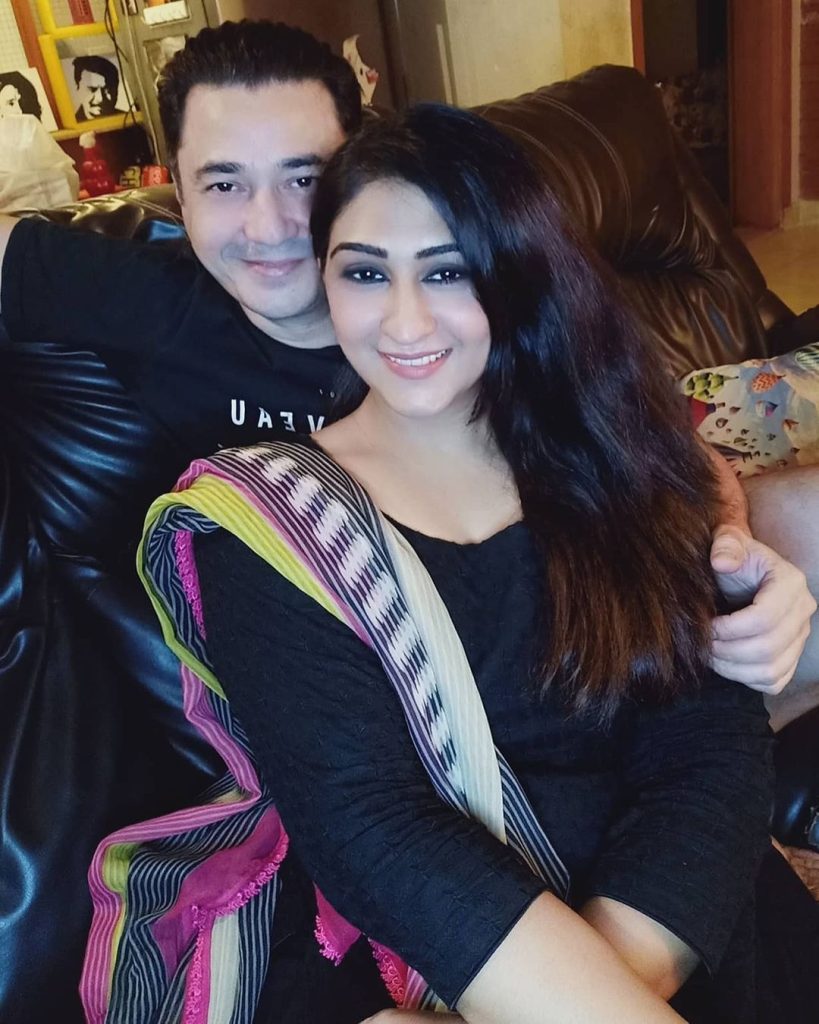 Madiha Rizvi and Hasan Noman got married in the year 2013 and are parents to two girls. Madiha Rizvi just announced that they have parted ways and their divorce has been finalized.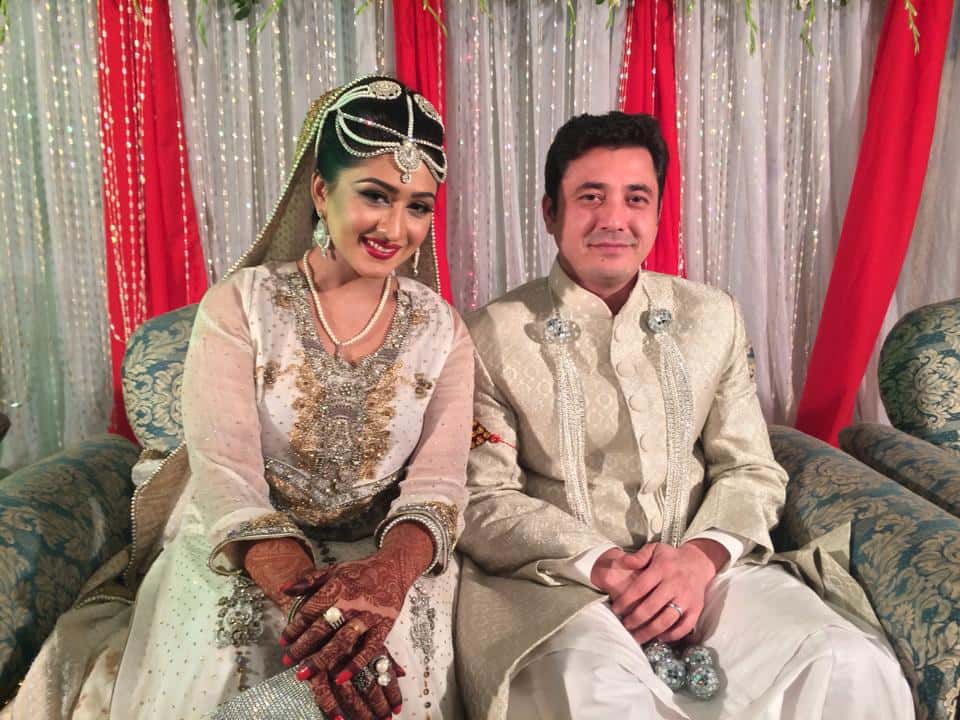 This is Madiha's statement: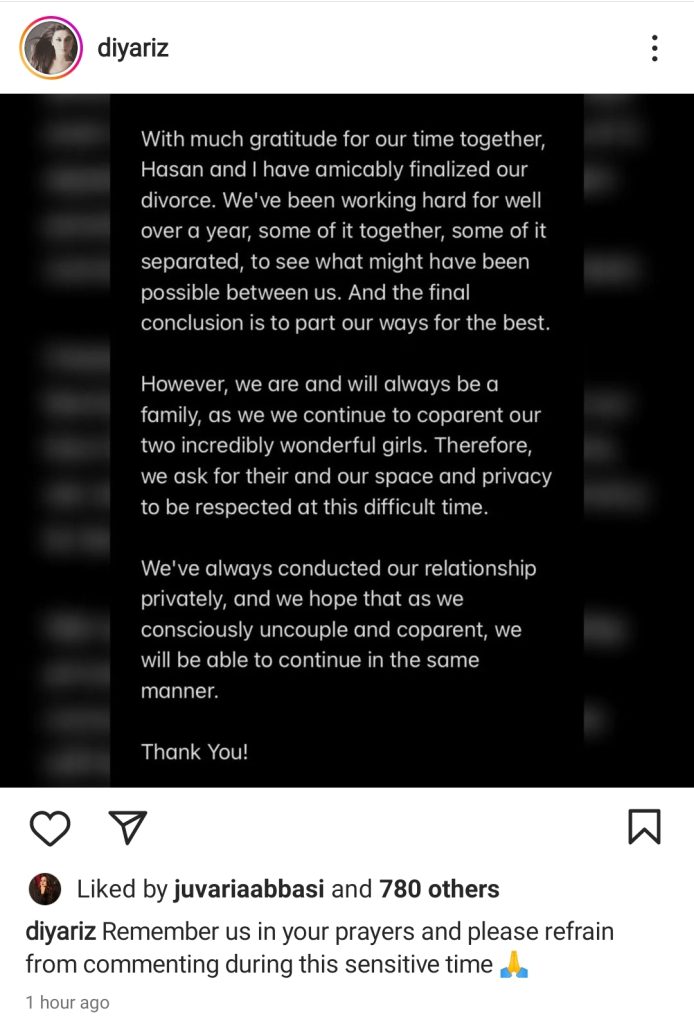 Hasan Noman has now come out with his own statement and he says that he did not want to divorce Madiha and she exercised her right of divorce which led to them parting ways. He also said that he cannot support this as a Muslim.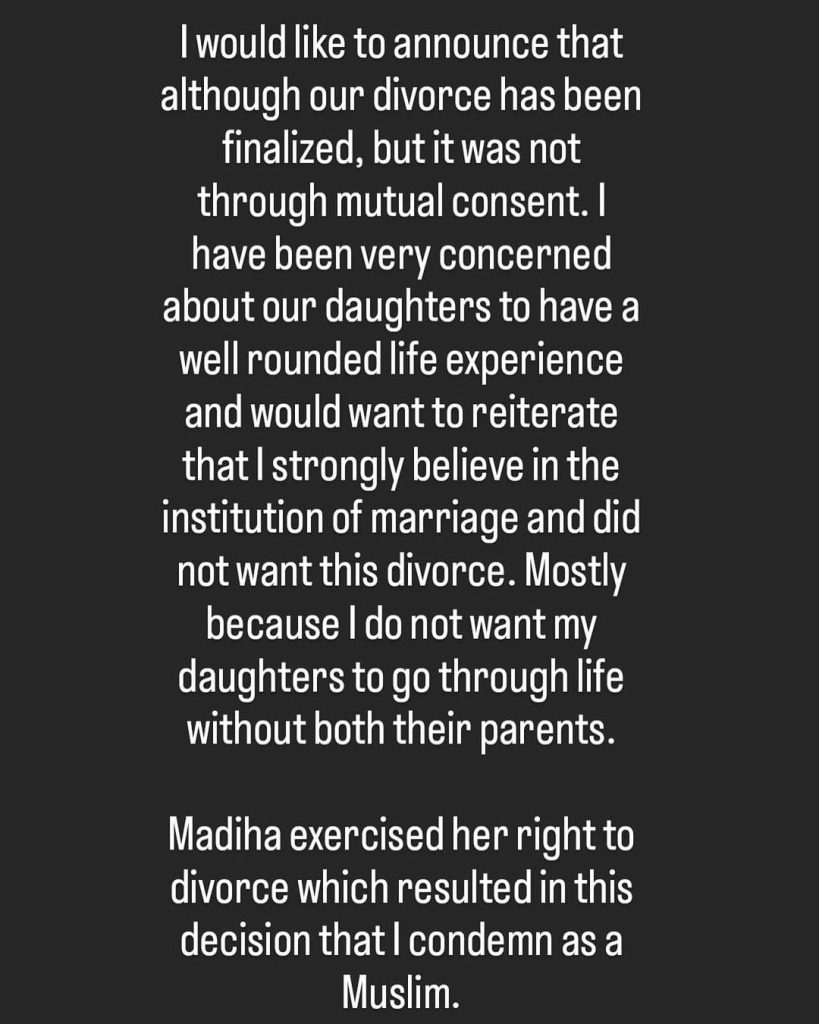 Hasan has said that the divorce was not a mutual decision at all and so he has spoken his part. People are reacting to his statement as obviously it s a very sad news for the fans: