Hassan Ahmed and Sunita Marshall are the two adorable celebrities of Pakistani media industry. Both make a super adorable and sweet couple. Hassan & Sunita love to share the beautiful moments of their life with fans.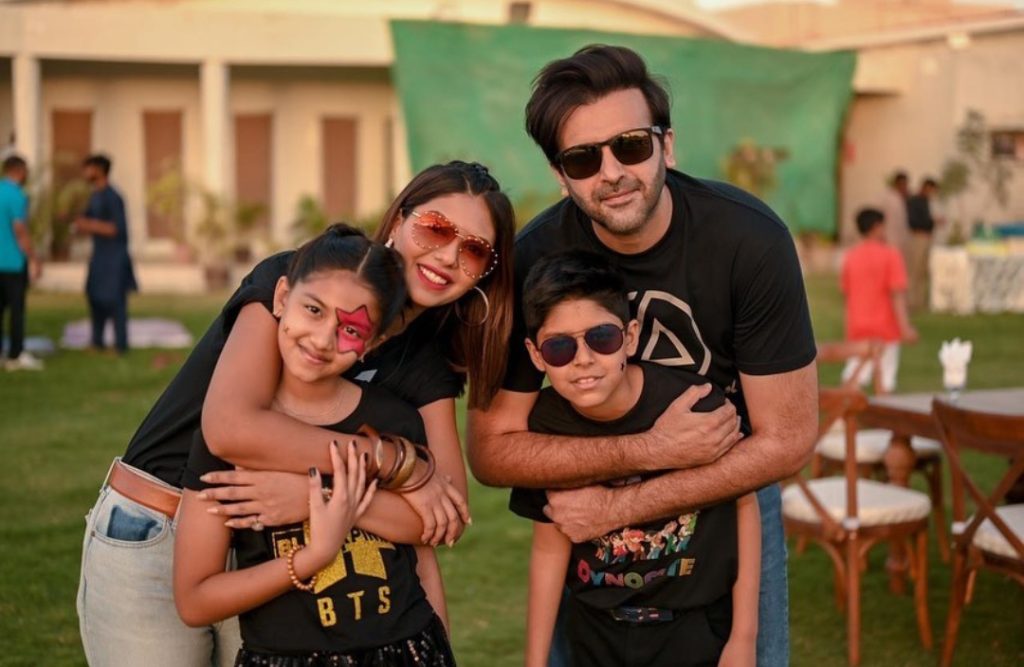 Today, Hassan Ahmed wished his beautiful wife Sunita Mashall a very happy birthday. Hassan Ahmed posted a beautiful throwback picture of him with his wife along with a loved up caption in which he admitted his love for his wife, Hassan tagged Sunita and wrote, "Sunita Marshall Ahmed
I would be nothing without you and your support. You have held the family together for so many years and will keep doing so till many more
You are my strength , always will be
A very happy birthday love "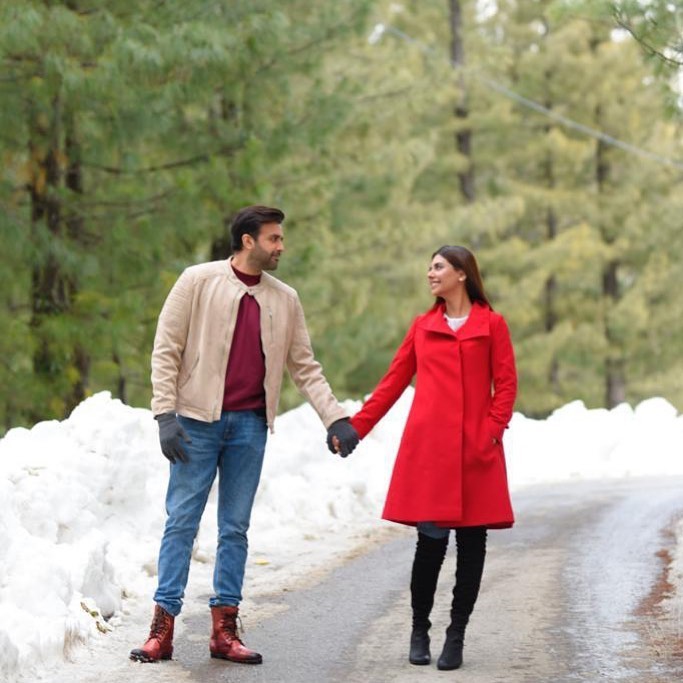 Sunita Marshall also thanked her husband Hassan Ahmed after a beautiful birthday wish. She also posted the picture of the cake brought by her husband. Here is the picture of cake.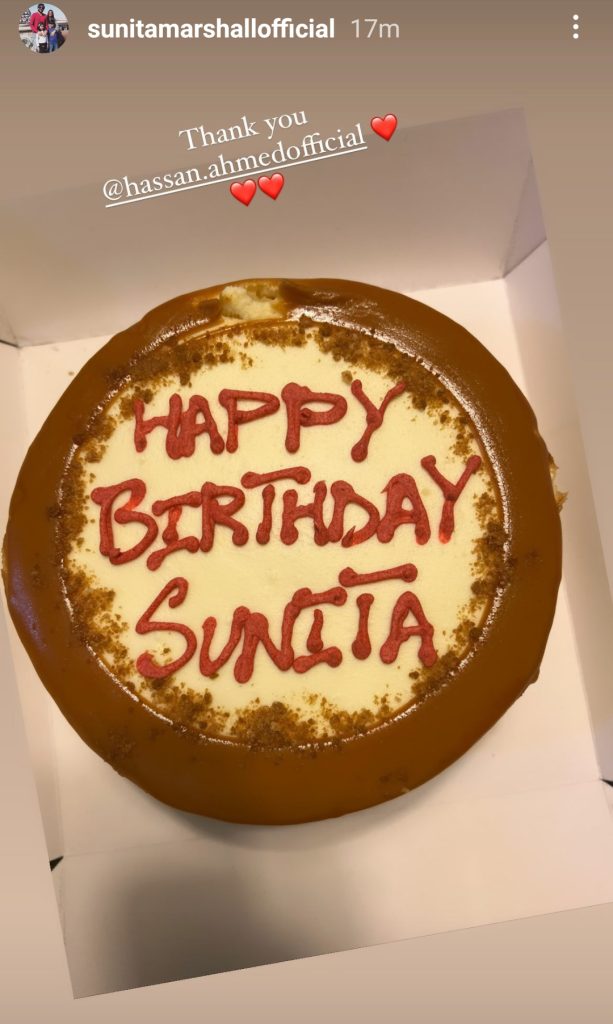 Sunita's friends & Fans also wished her birthday under her Birthday post on her Instagram.