Cricketer Hassan Ali recently got married to the life of his life, Samiya. The couple had a big fat wedding in UAE. The couple had the cutest photoshoot which gone viral.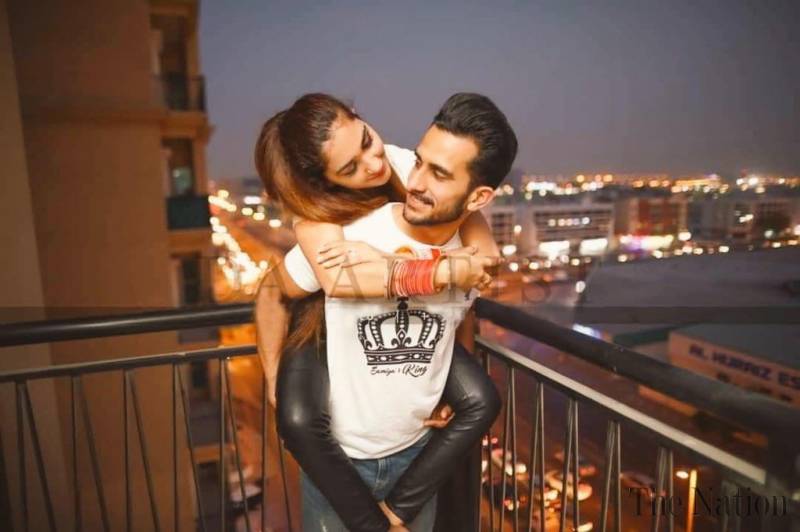 The couple was severely criticized for being bold openly. He received criticism and was mocked for his intimate photoshoots.
Let's have a look at some hateful criticism.
This is called true legend.❤ #Gentleman😍❤
Not show off as Hasan Ali 😒😒😐😑@RealHa55an pic.twitter.com/UcjZ2CW92M

— Mian jabbar (@Mian_Jabbar46) September 8, 2019
R.I.P CAREER
HASSAN ALI🔥
2016-19💔 pic.twitter.com/CbVP4dfyCI

— Raجa🇵🇰 💕 (@MEMESBYRAJA123) September 8, 2019
Dear Hassan Ali, These moments are personal type and required privacy…….it's not the show time……please keep these with yourself limit and take a lesson from Hasham Amla pic.twitter.com/dmfZyBs97J

— Muzammal Hussain (@muzammal63) September 8, 2019
Many people criticized him for sharing these pictures with his wife. They found it cringy but Hassan Ali doesn't care about the haters and he kept on posting different photos with his wife.
He recently tweeted and slammed his haters. Let's taka e a look at what he has to say:
آپ کبھی بھی لوگوں کی سوچ کو اپنے بارے مین تبدیل نہیں کرسکتے
اسلئے لوگوں کی پرواہ کیے بغیر اپنی زندگی اس طریقے سے بسر کیجئے جواپکو خوشی دے🦋

— Hassan Ali 🇵🇰 (@RealHa55an) September 9, 2019
This attitude of Hassan Ali makes him a winner. We are looking forward to his more photoshoots. We wish him good luck for his future photoshoots.