Have A Look At The Most Expensive Wedding In Multan!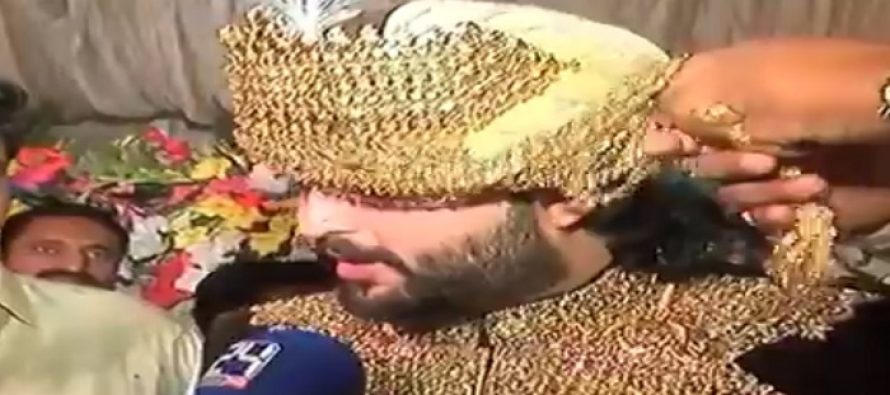 While the whole nation is talking about PSL and Imran Khan's comment. There's this wedding which has taken all our attention. It's a wedding in Multan, which could be termed as one of the most unique weddings witnessed. From the groom's unique wish to dowry, everything is worth making the news. The groom took his wish for Lion far when on the biggest day of his life, he decided to enter the shaadi function while sitting on a cage which carried the lion and he's really happy doing that (honestly, i found this weird and overboard because why making an animal suffer just for the sake of your wish?).
Anyways, that's not all because this big fat wedding is actually one of the most expensive weddings of Pakistan since the groom himself is wearing a gold festoon! Not believing us? See for yourself.
---