Don't get me wrong. I'm not against changing with the times. I understand only too well the importance of adapting to a changing environment. But have we evolved to the extent that's causing us more harm than good?
Personally, I like happy endings. I love romance, a bit of drama plus a tinge of comedy. But everything doesn't need to be broadcast on our tv screens. Something's are better left to our imagination and there is a certain amount of allure when everything isn't spelt out in BIG BOLD LETTERS.
I've grown up in a fairly liberal environment but that said, my parents were big on respect. There were plenty of do's and don't's and over the years I've come to realize how essential these are to shaping up character.
Back in the 80s and 90s, drama serials had strong messages minus the need for the unnecessary intimacy. You would never see a scene where a couple is sitting on the bed let alone lying side by side. Yes, we are all sensible enough to know couples sleep together but there's no real need for the visual. Holding hands, getting cozy, close proximity is on the rise. We're not far from the days when our tv screens will show a couple kissing!
Maybe it's because we hail from a society that's rich in tradition, but I truly hope we can hold on to our traditions and not transform ourselves and lose sight of who we are. There are things we can comprehend without the need for exhibitionism.
Aren't we seeing too much of coziness/ awkward moments lately? I for one, would really like it if our writers and directors would exercise a little caution and use some restraint. There's no dearth of good stories and certainly no shortage of talent either. Why can't we go back to the era of classics that still remain close to our hearts and look up to the artists rather than raising eyebrows on their comfort levels.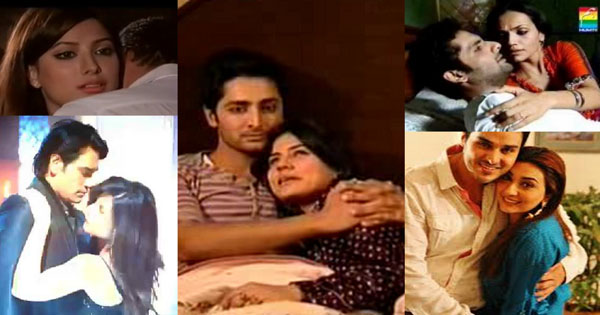 I'd love to hear your thoughts. Do you like the direction where our dramas are headed or do you look back at the old times and wish for its revival?
Have a lovely weekend.
Kanwal Murtaza