Tamasha is an Ary Digital reality show based on the format of Big Boss. The latest highlight of the show is back to back illogical fights in the Tamasha Ghar. Now, all the contestants are making deliberate efforts to mess with each other and go below the belt. In last post, Team Reviewit mentioned that Rauf Lala isn't quite popular contestants in the eyes of viewers. Despite being unpopular, he was saved and was given the charge of minister. After that ministry, he became more harsh and has started fighting in the house.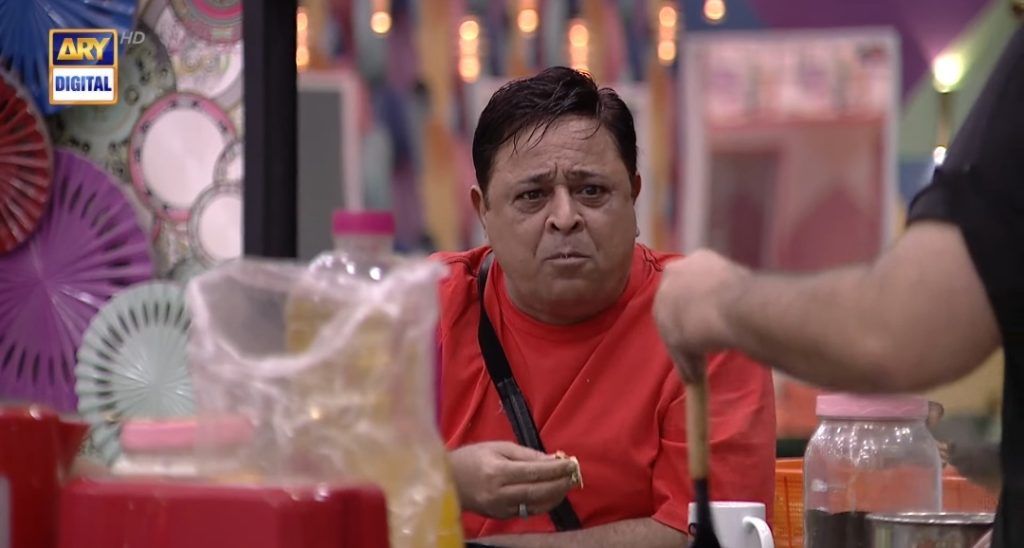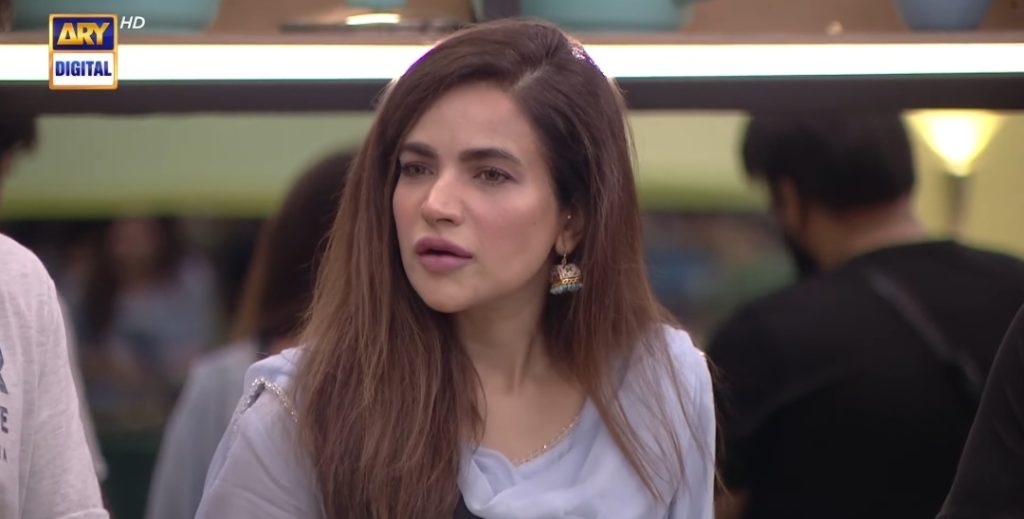 Yesterday, he fought with the contestsnt Humaira, he said to her, "get out from here you are not worthy to be called a woman – Aurat Kehlaney key qabil nhi ho tum". He said it twice. Here is the Ary Digital Tamasha's link.
Public was already angry on Rauf Lala and viewers have agreeably suggested that he should be out of the Tamasha Ghar as soon as possible but it didn't happen and he was saved before being sent for the voting. Today, the viewers are extremely angry on the bad behavior of Lala especially when he insulted Humaira and said that she's not worthy of being a woman. This utterance of Lala has hit the viewers hard and they started bashing Rauf Lala. The official Youtube link of Tamasha is filled with the backlash comments about Rauf Lala. Not only this, almost each of the viewer is calling out Rauf Lala and said that he should be out. They are saying that Adnan Siddiqui blatantly lied to save Lala. The link is here from Ary Digital YouTube page!
Here are the harsh comments based on public assessment on the feud happened in Tamasha Ghar, we have gathered the comments from the latest link of Tamasha episode from YouTube channel of Ary Digital.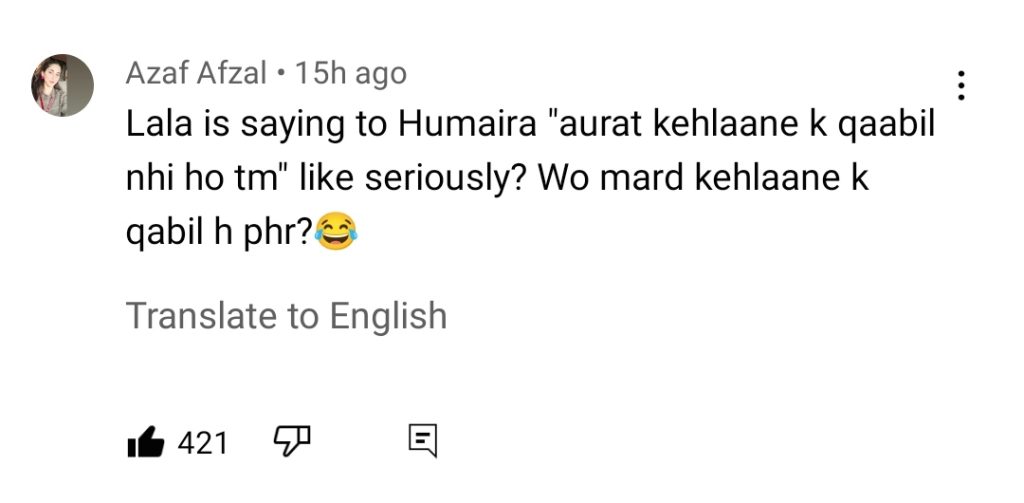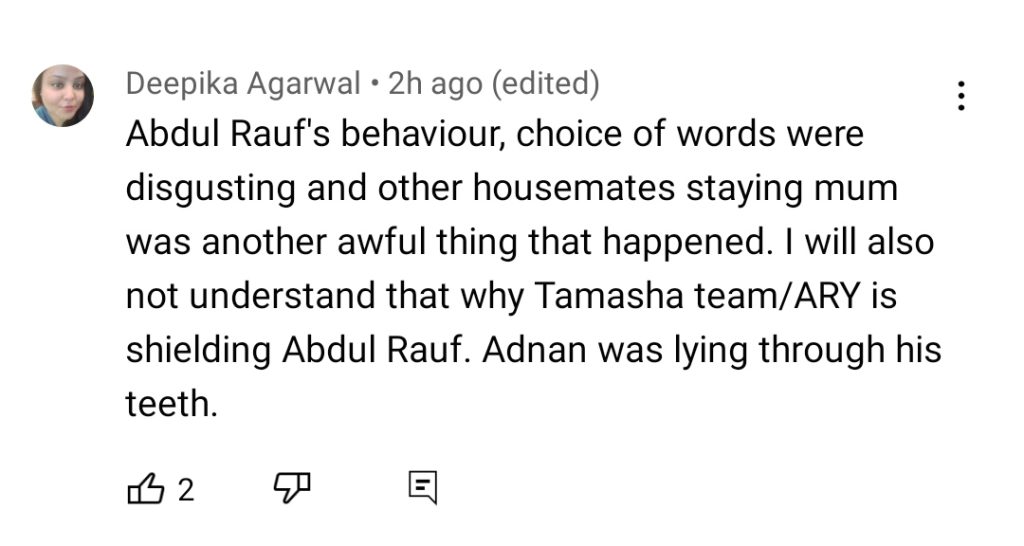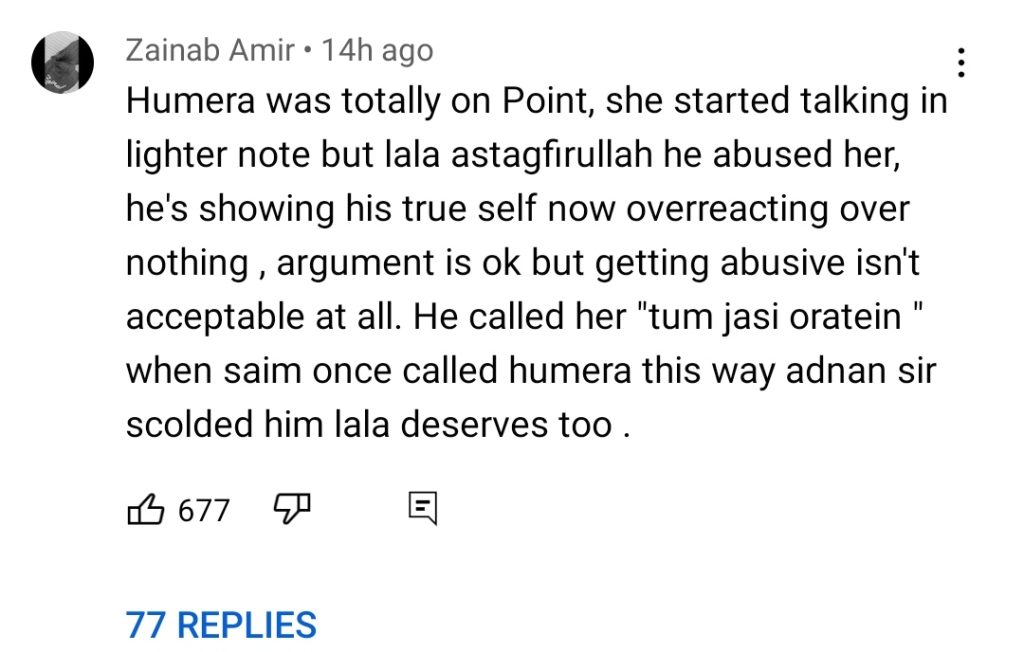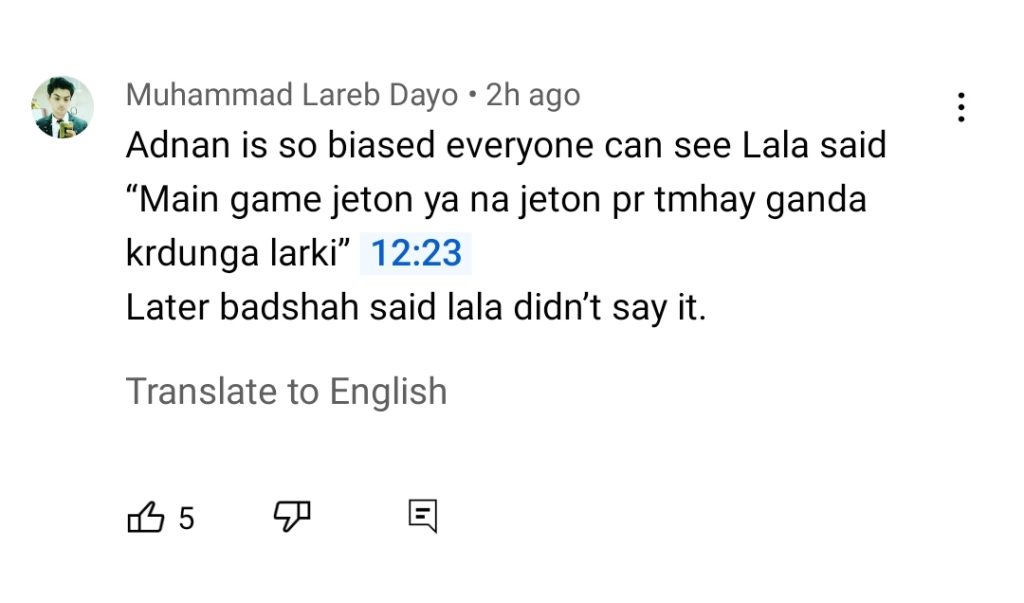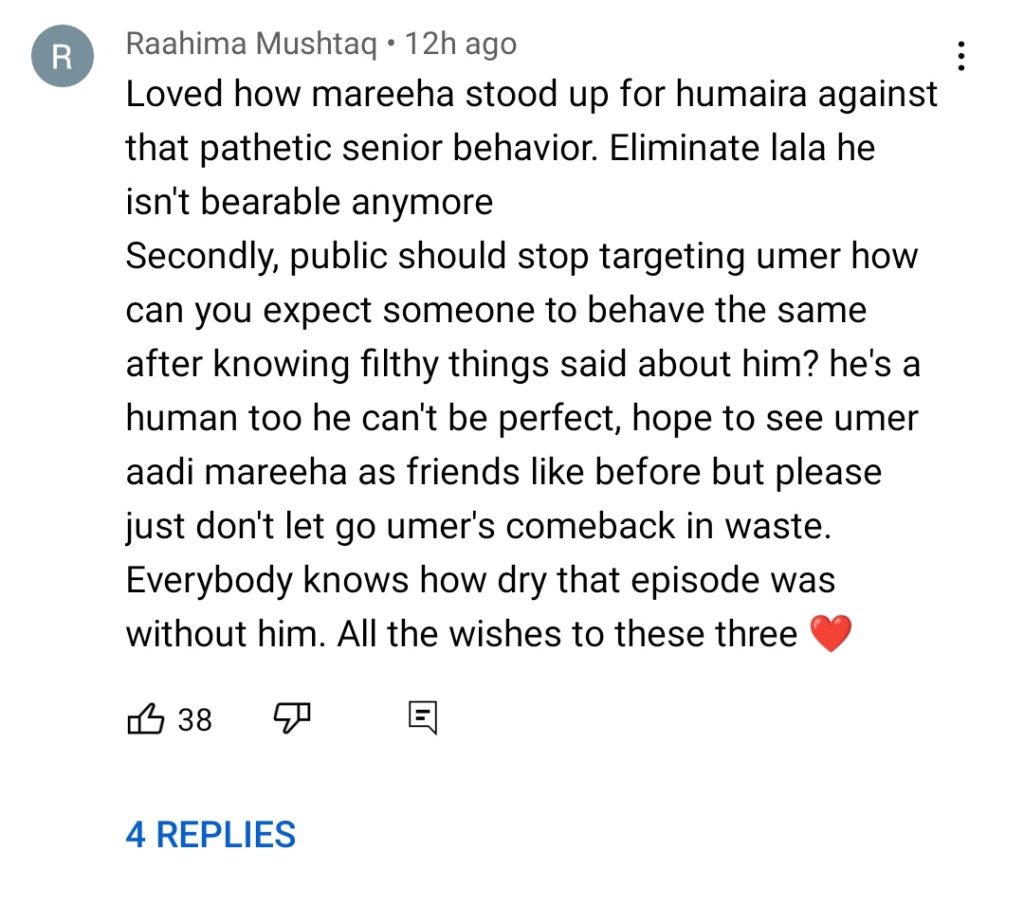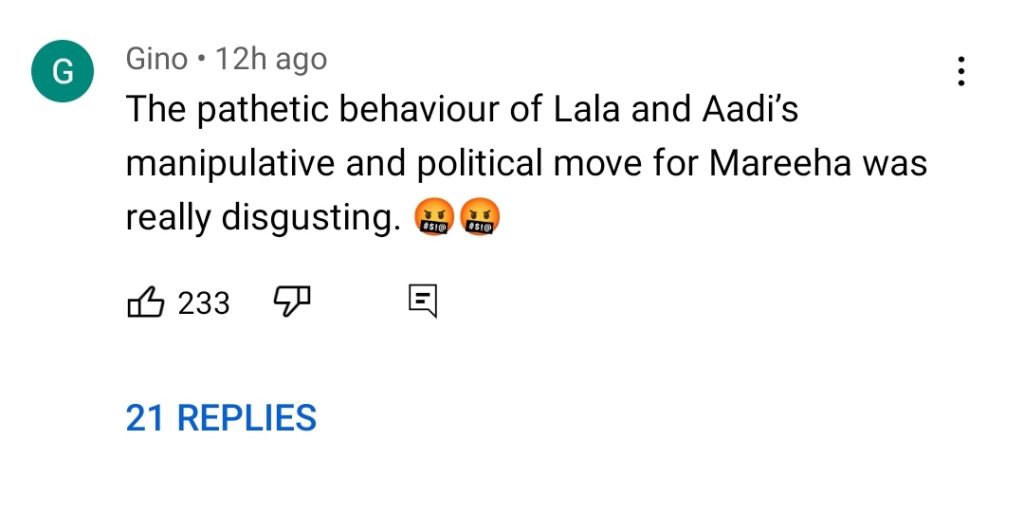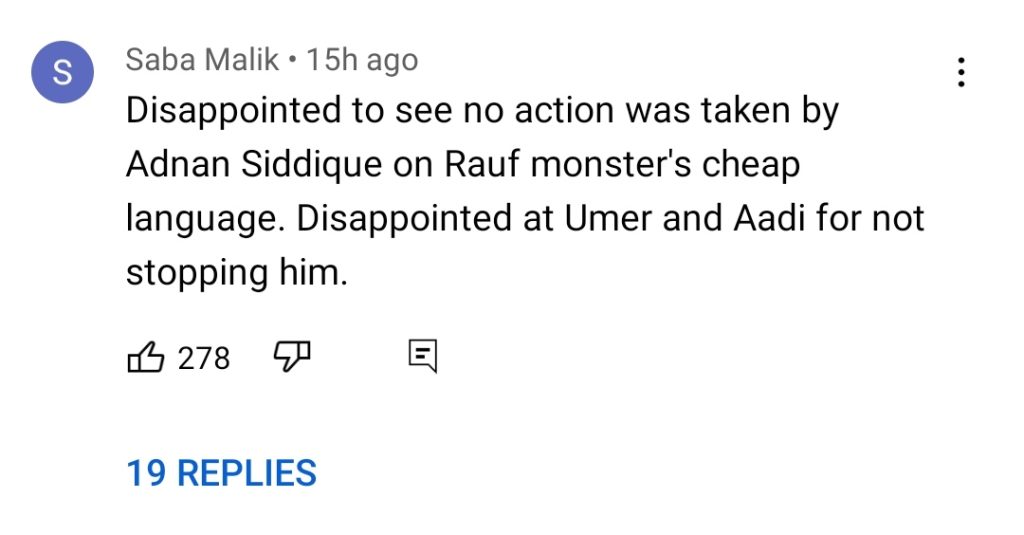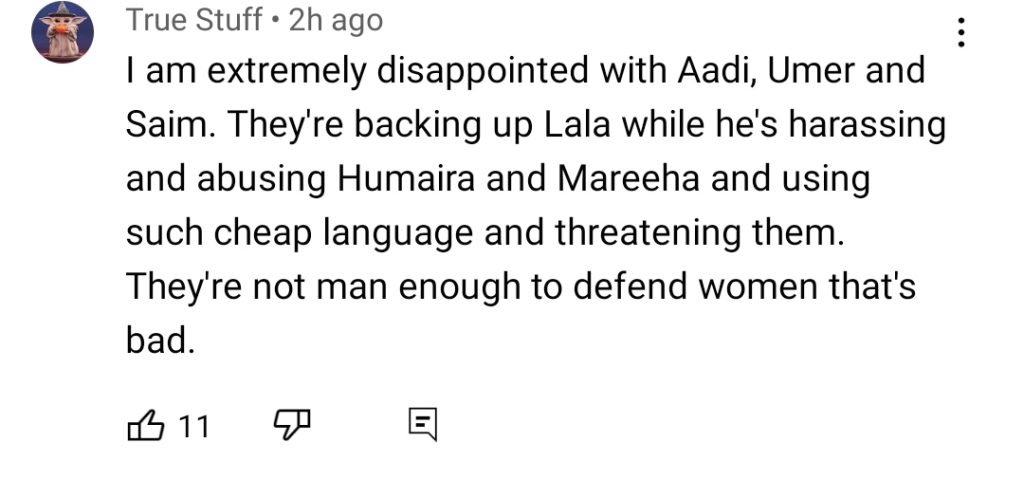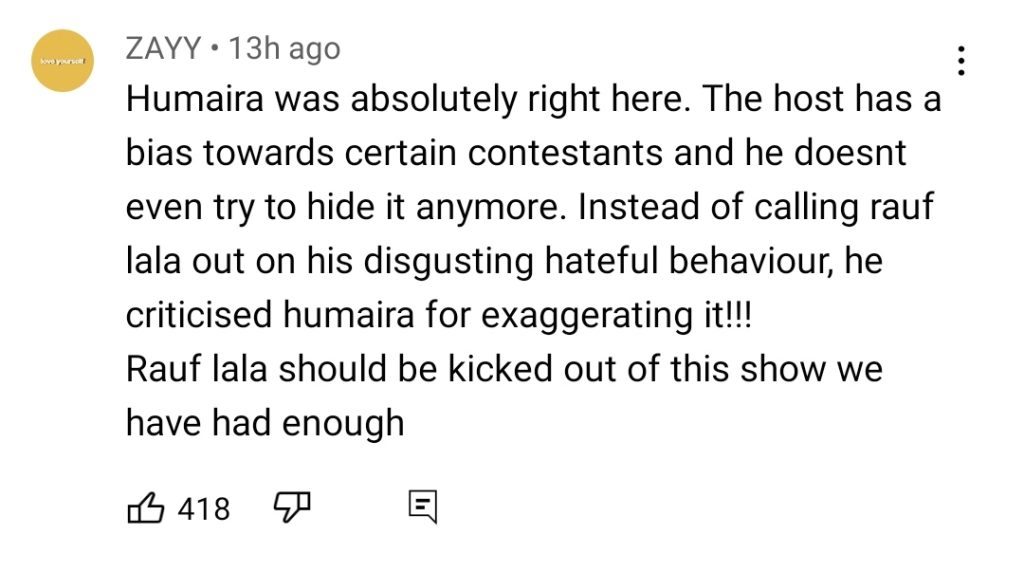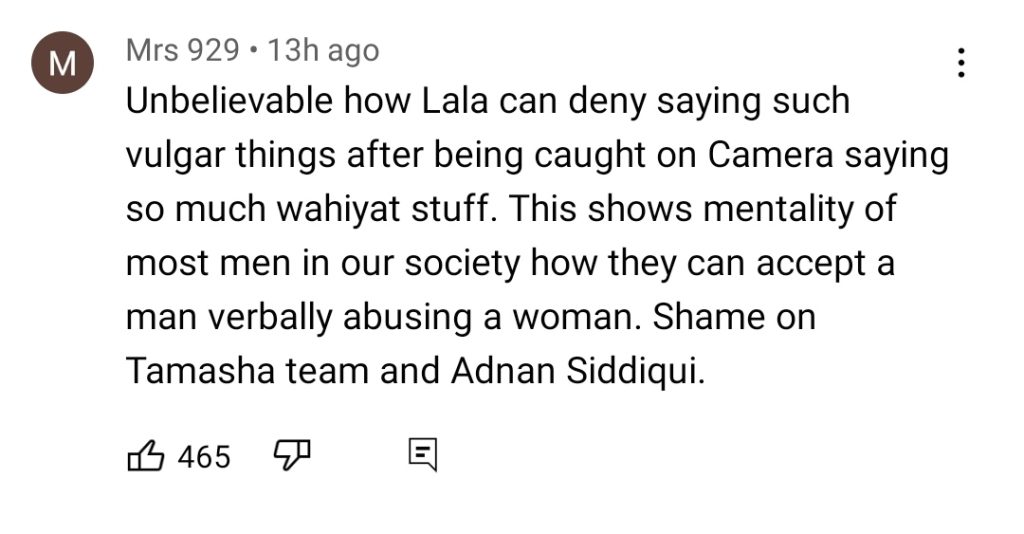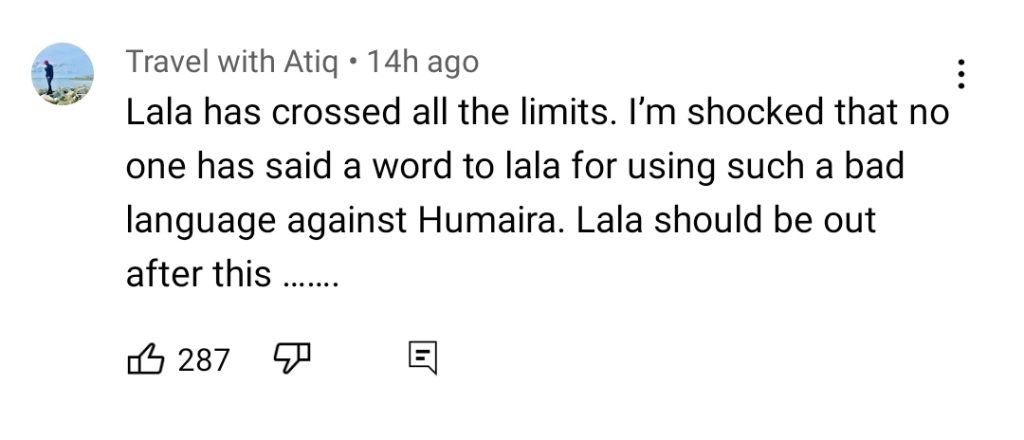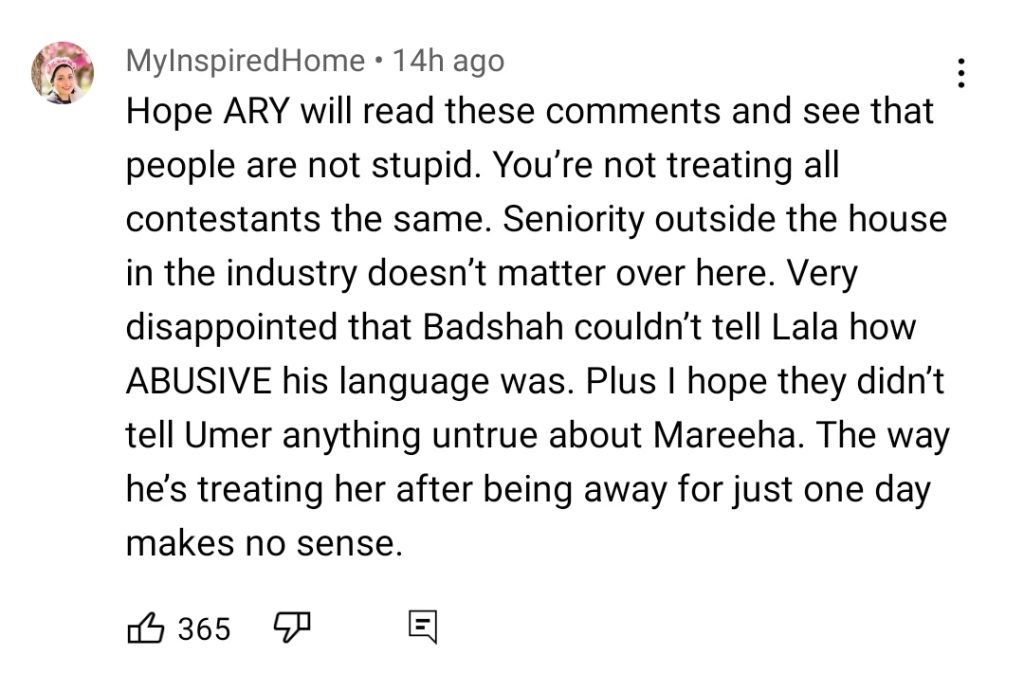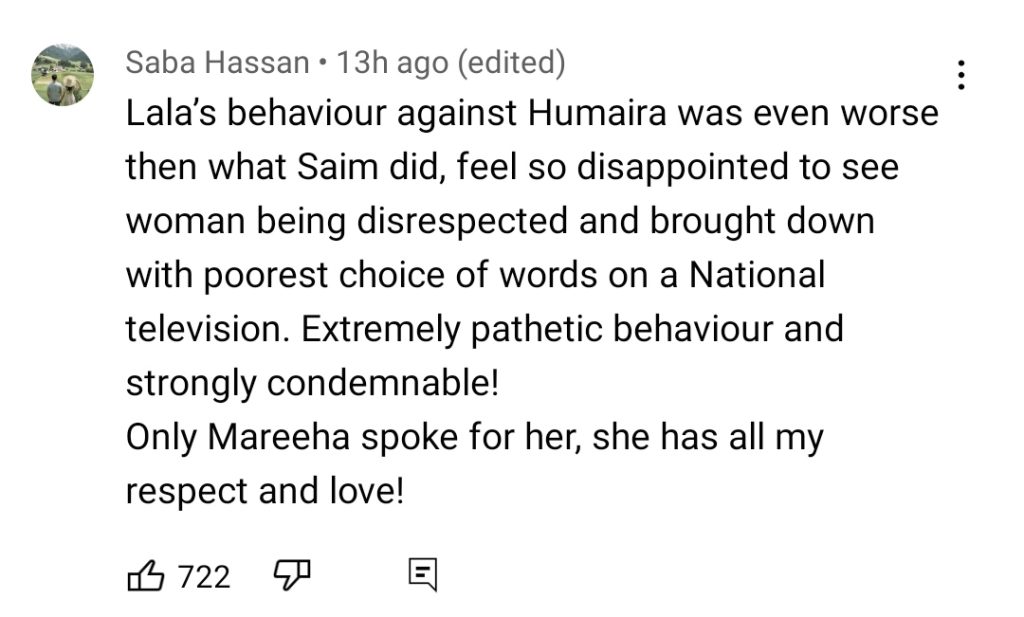 Omyr Waqar also lashed out at Rauf Lala!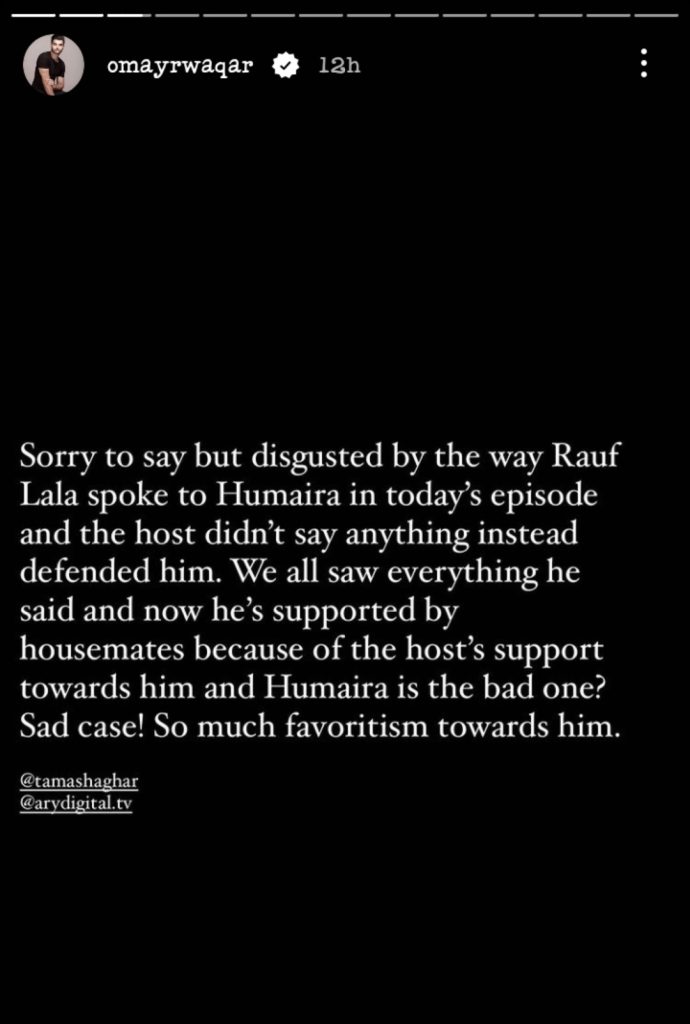 News Source : Ary Digital Youtube Channel