Lately our dramas have been focusing more on the negatives, so it's always a delight to see a moment of happiness or at least celebration. And what better way to celebrate than with a wedding scene- even if just for a little while. In recent times, the wedding sequence is a quick 5 minutes wrap-up at the most (unlike those detailed ones we have seen in the past), it's still refreshing nonetheless and breathes life into the drama.
There's something very magical about weddings. It doesn't matter if they are a grand affair or a small, private ceremony- it is considered to be the most significant day in a woman's life. And why shouldn't it be? The bride gets centre-stage and everything revolves around her.
Here are some of the prettiest brides in our dramas in no particular order:
1.Neelum in Rubaru- I think Syra's make-up and outfit was just adorable as Neelum. I didn't like Shabbi's outfit as much as I liked Neelum's.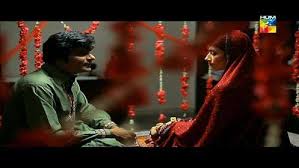 2.Surrayya in Dastaan- I loved Dastaan's wedding sequence. Dastaan was a period drama and they paid special attention to the costumes especially in the potrayal of the wedding sequence. Saba Qamar has looked her prettiest in this role.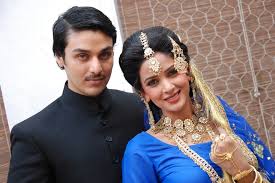 3.Falak in Shehr-e-Zaat- Mahira made a modern and stunning bride. Her make-up was light and set well against her subtle outfit. And Mikaal and her made a very good-looking couple.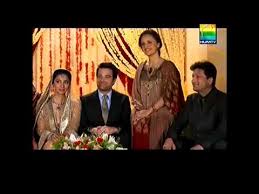 4.Kashaf in Zindagi Gulzar Hai- Sanam Saeed looked phenomenal in her purple and red wedding outfit and jewellery. I think it was also due to the fact that she was shown as a plain-Jane prior to her wedding that her transformation on her wedding day seemed very special.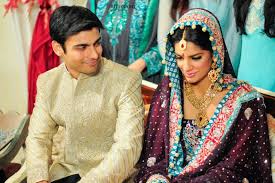 5.Aiza in Mirat-ul-Uroos. Amina Sheikh looked stunning as a bride. I personally find Amina's sense of dressing very odd but in the wedding scene, she looked very pretty.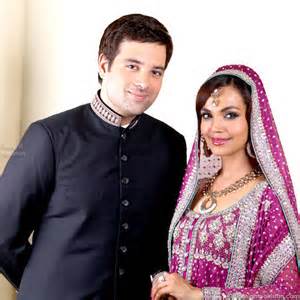 6.Mahira in Aseer Zadi- Ainy Jaffery looked gorgeous on her wedding day. But then again, Ainy Jaffery looked really good throughout the drama. Her outfit looked exquisite.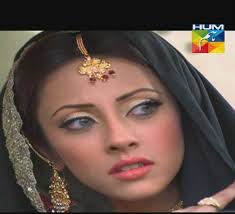 7.Rabia in Halki Si Khalish- Mehreen Raheel looked very glamourous as a bride. Mehreen is like a porcelain doll, she looks picture perfect. Too bad her acting abilities leave much to be desired.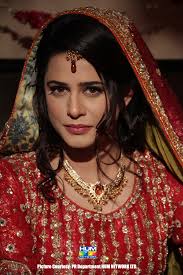 I'm sure there are many more you can think of. Do share your favourites here.
Kanwal Murtaza