Natasha Ali Lakhani is a famous makeup artist who owns a saloon with the name Natasha's Salon. She is absolutely gorgeous and knows how to create magic with her makeup.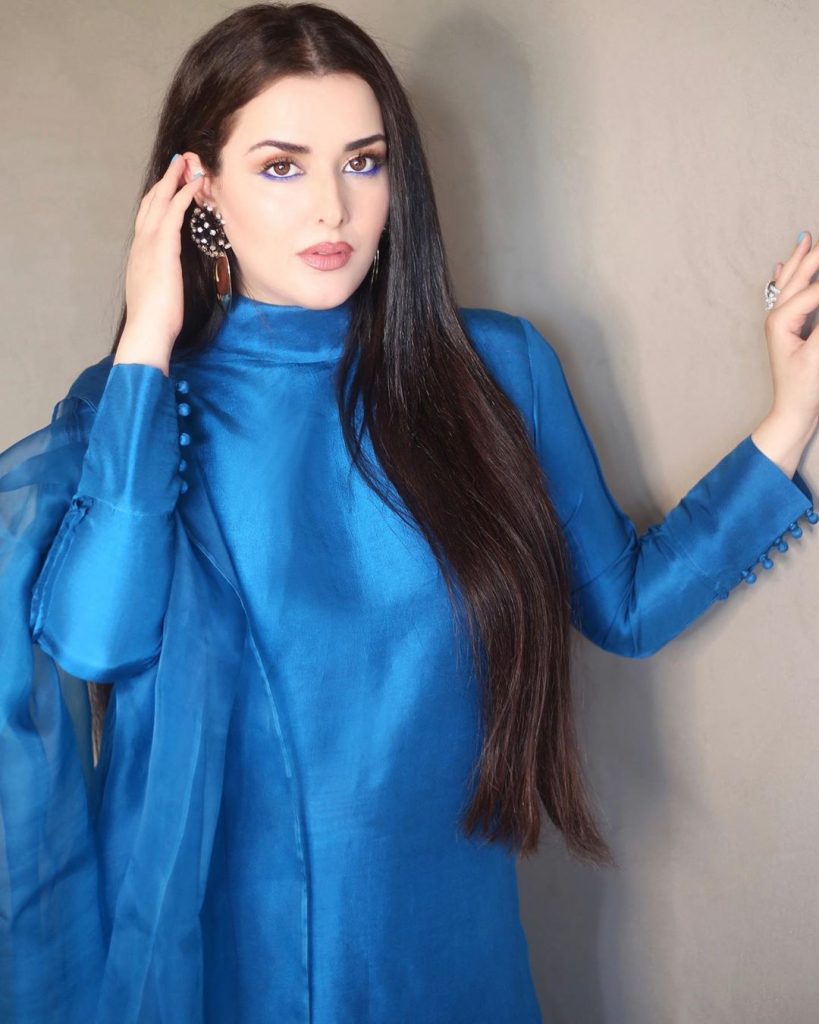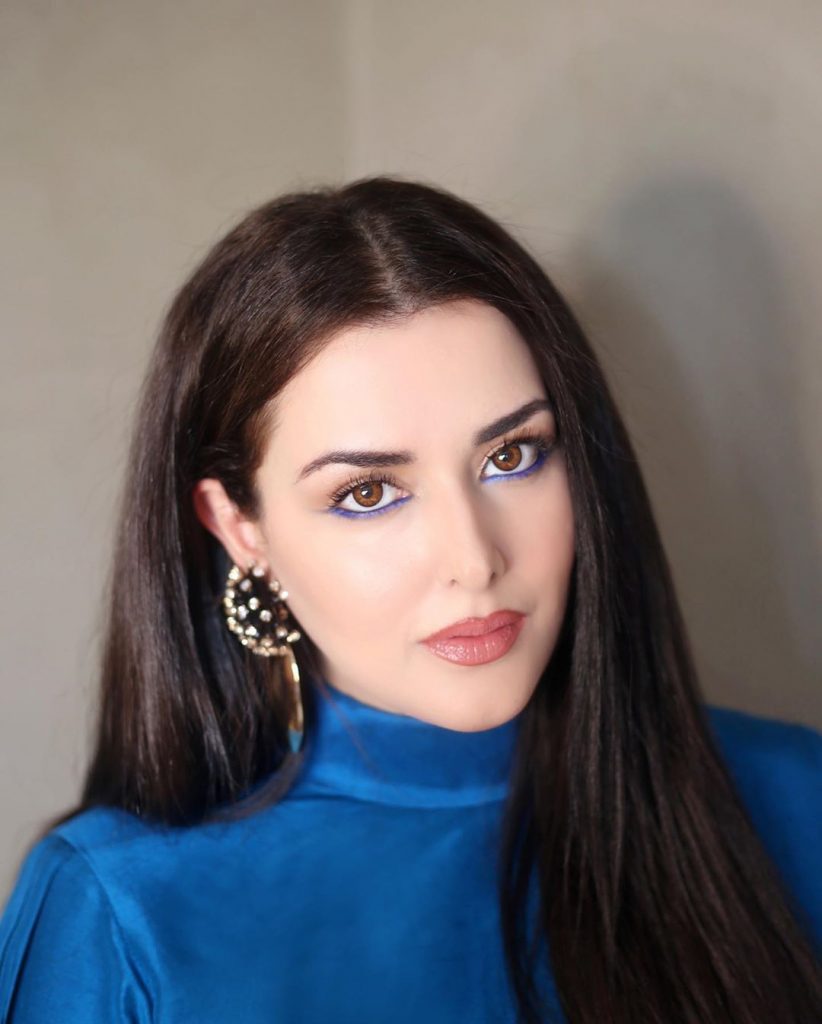 As much as she is good at makeup, she also emphasizes keeping skin healthy and fresh. In order to keep your skin healthy, one needs to have a proper night time skincare routine.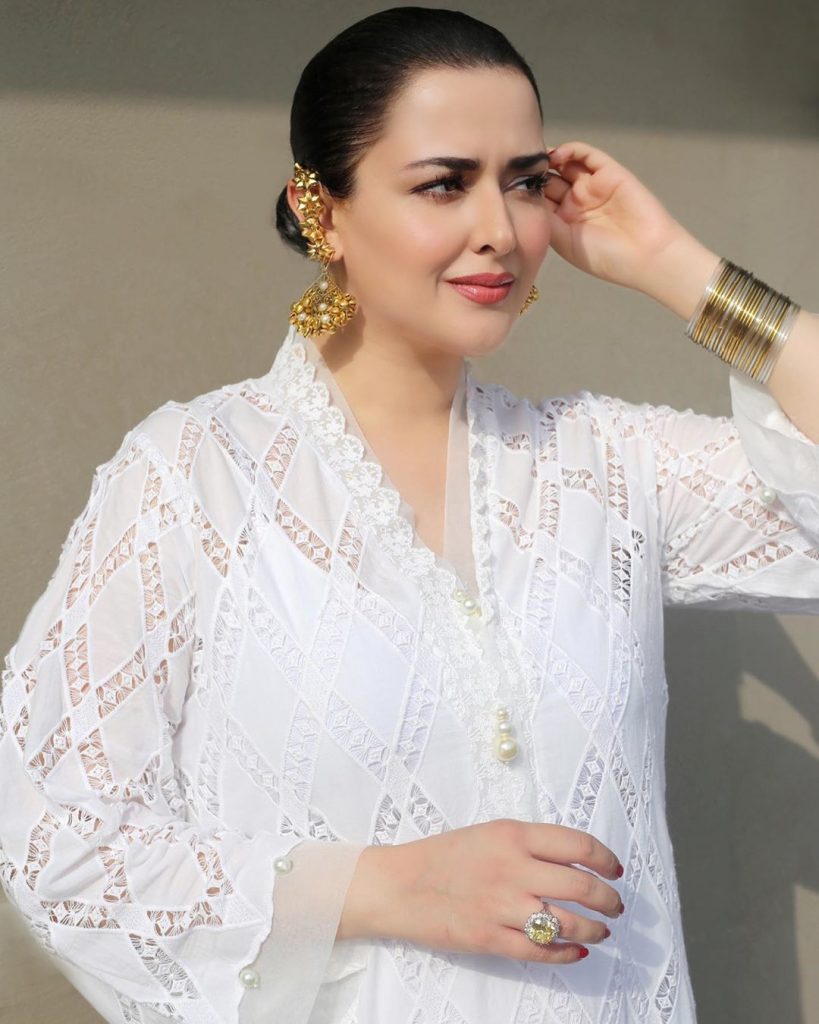 In a video, Natasha is sharing her skincare routine and shared, "I constantly change products as I don't want my skin to get used to them. I do feel skin gets used to certain products and then they stop working. So I tend to change my products a lot from time to time."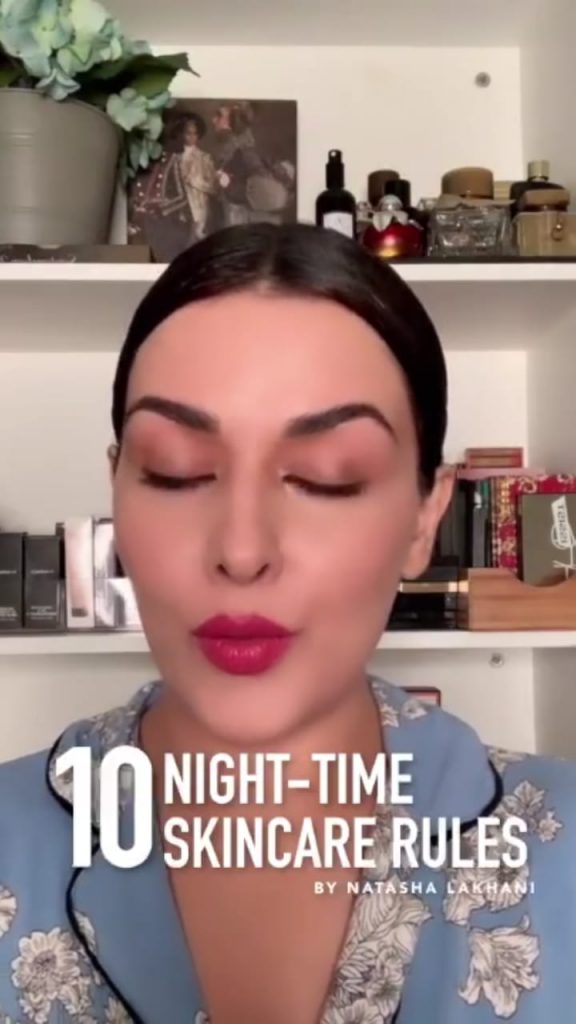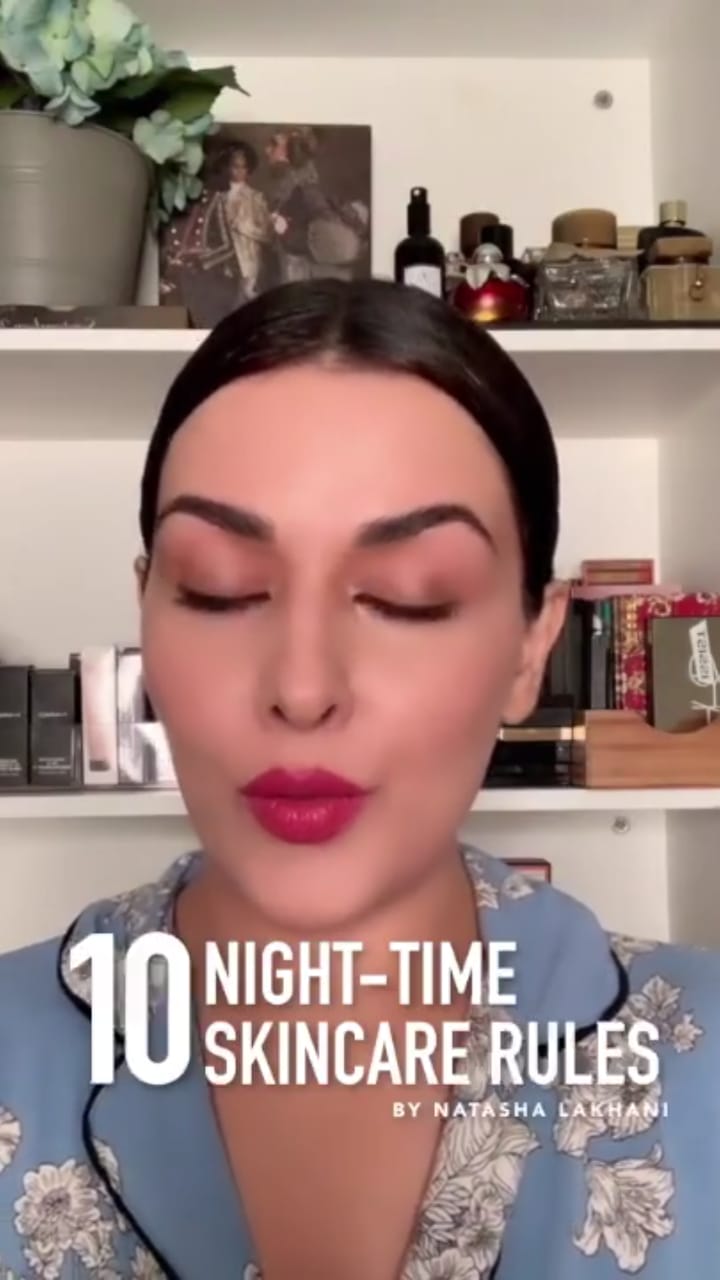 "One thing which I never forget is removing my makeup before going to bed. I go through my entire regime and that's very important," she added.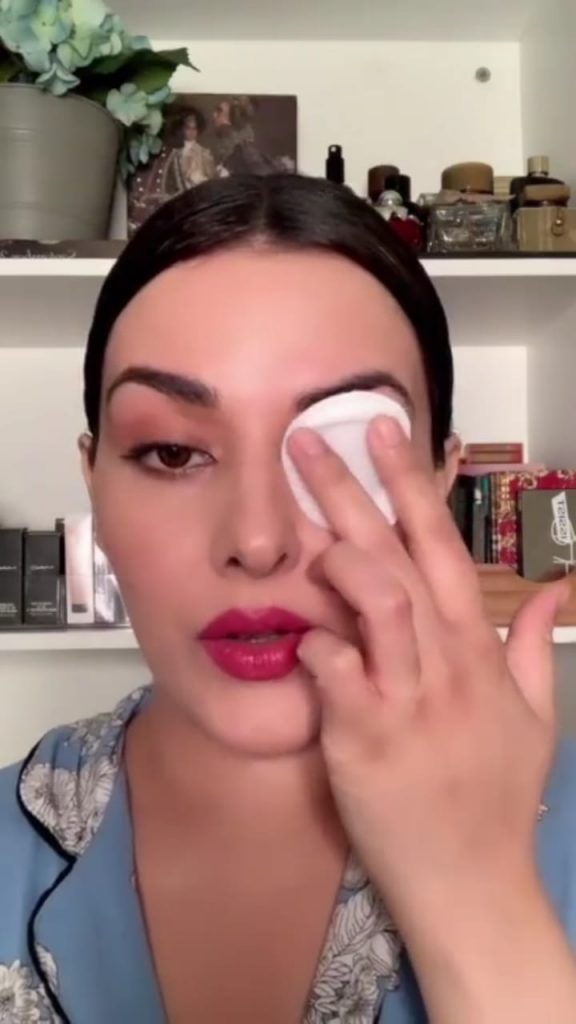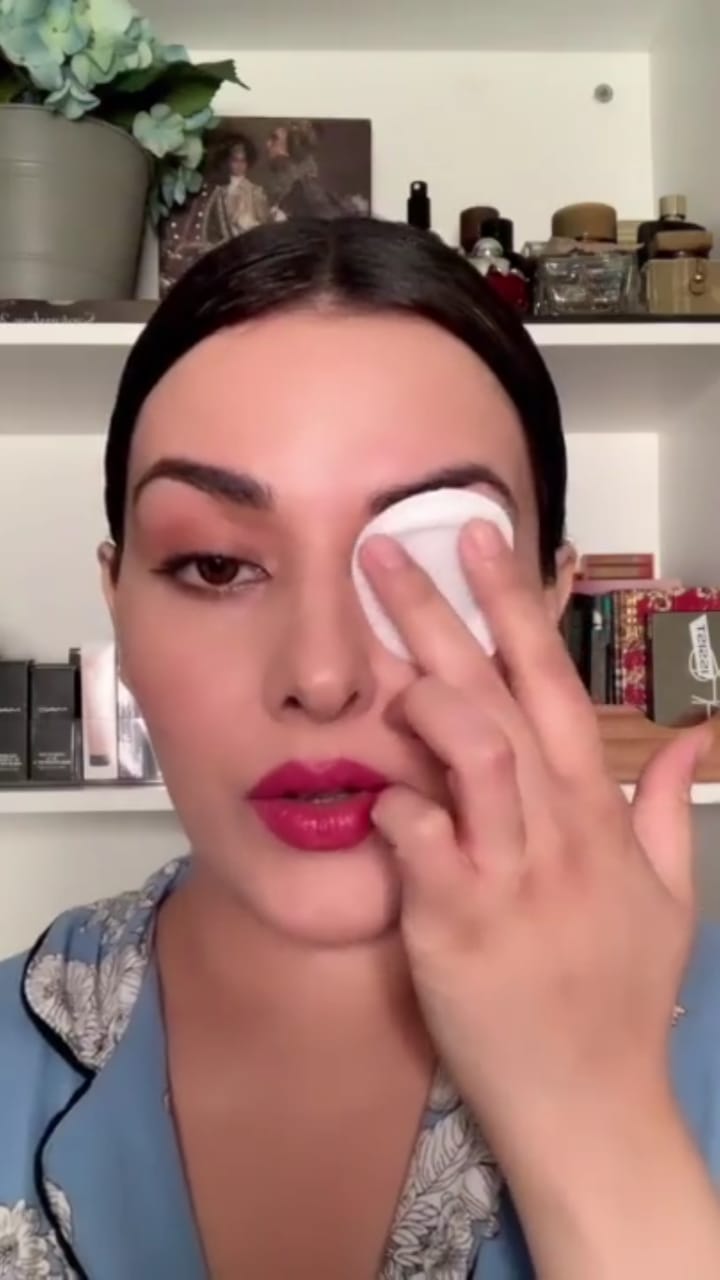 Natasha's talked about her routine and said, "First I apply Bioderma on a cotton pad and keep it on my eye. Don't rub it rather keep it because the eye area is very delicate and you need to protect it."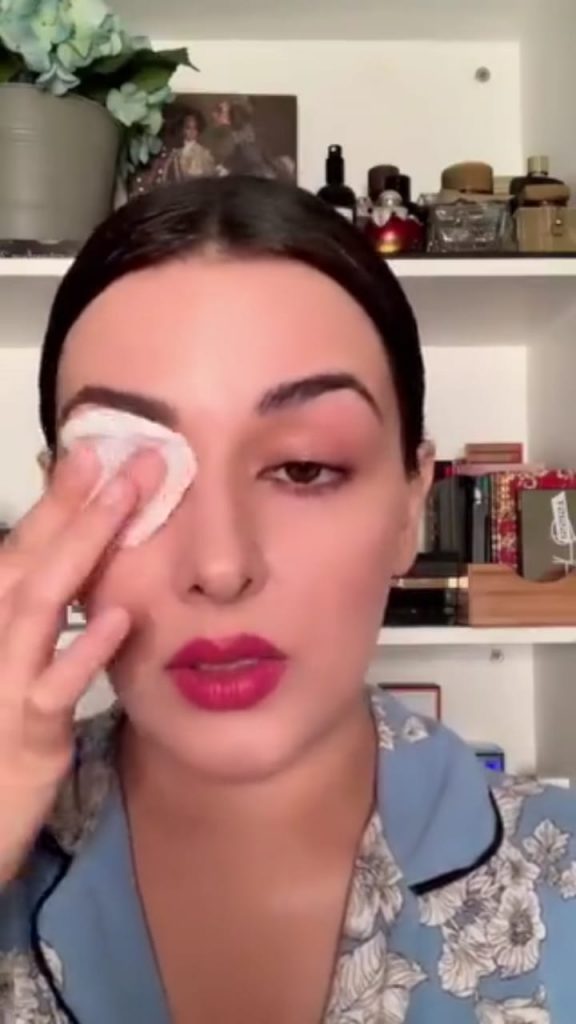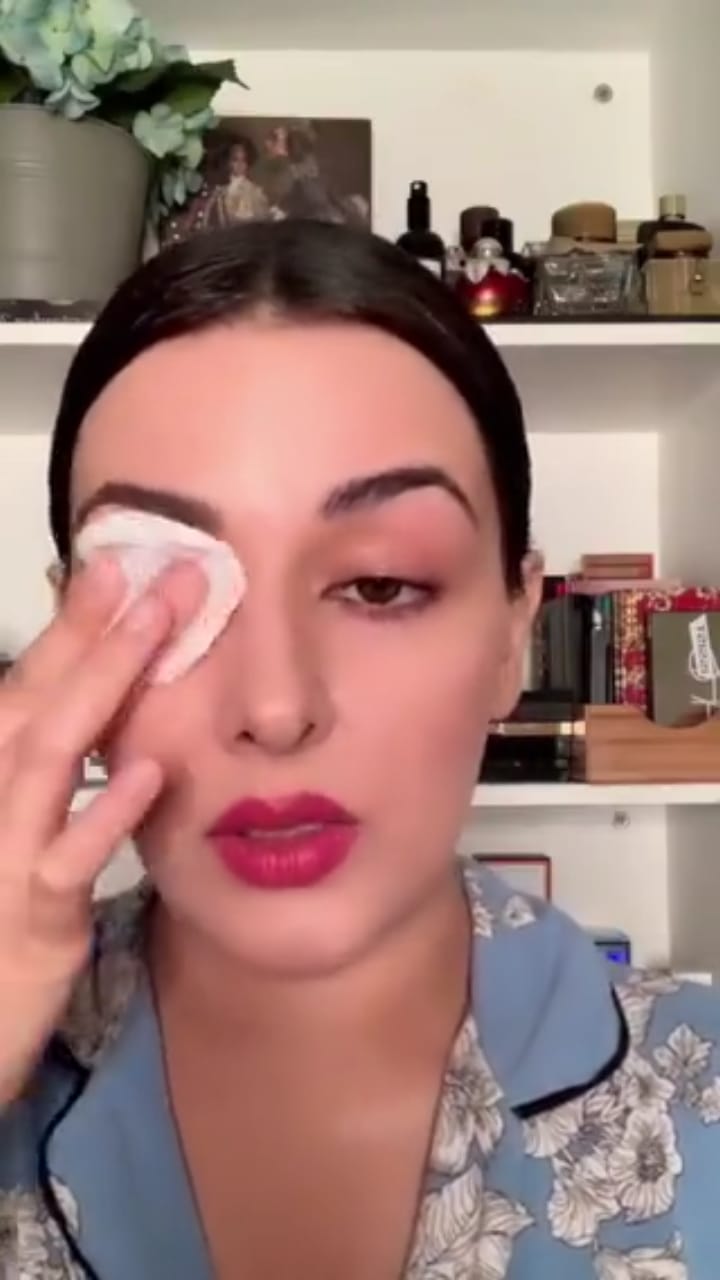 "Remove the makeup from the intense parts which are eyes and lips part. Make sure to remove makeup from their first and then from the rest of the face. If you don't wear makeup it is still important for you to clean your skin with a cleanser as we live in the cities which are very polluted."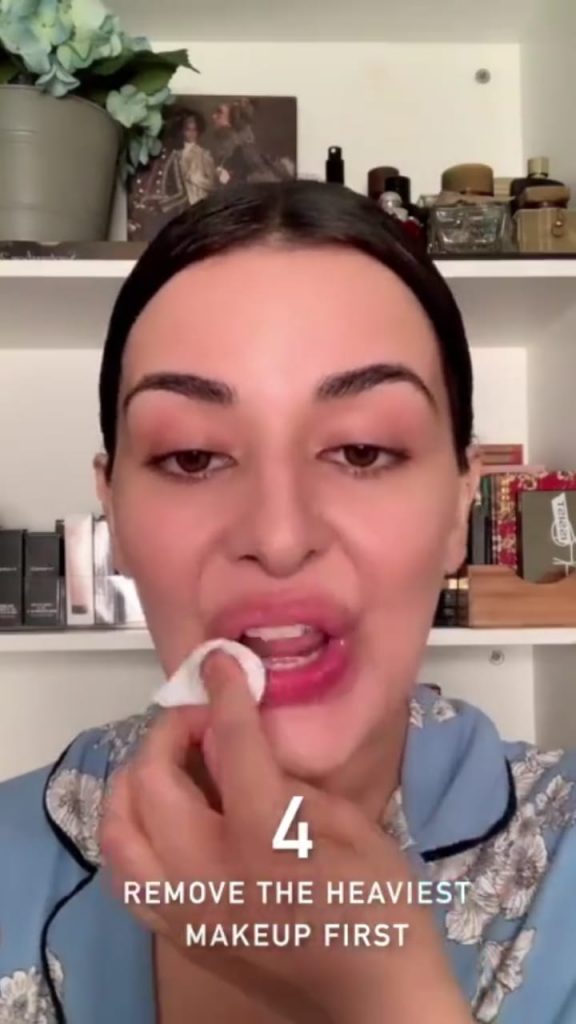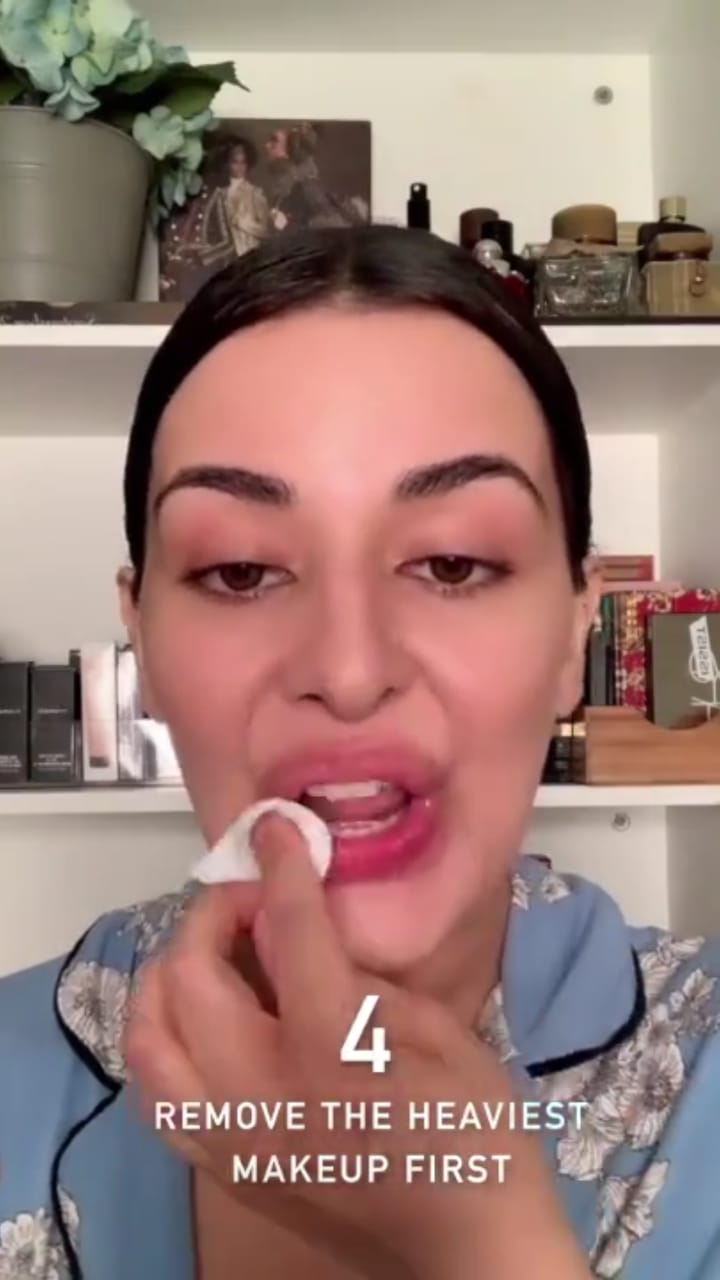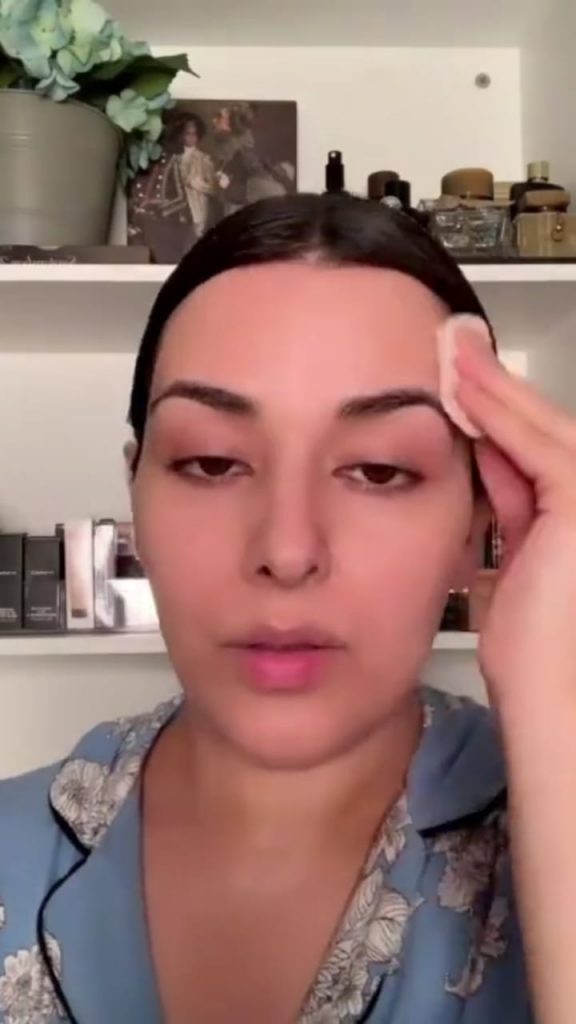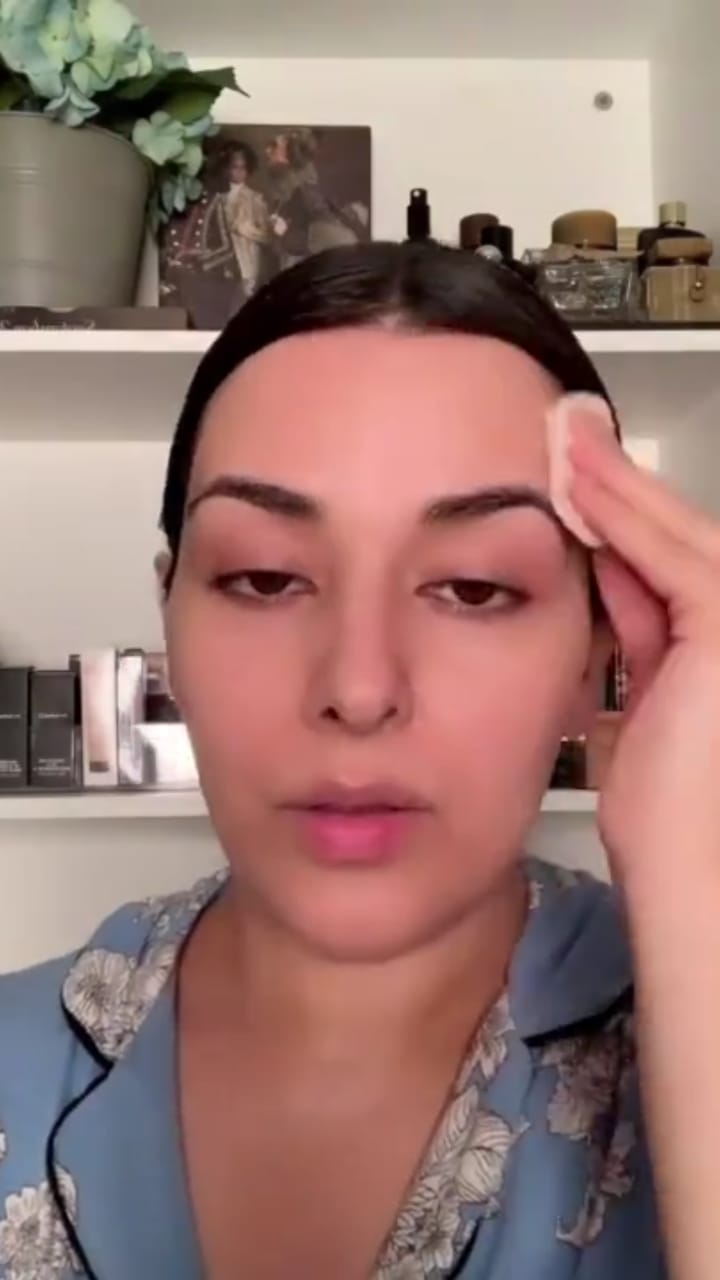 Furthermore, she said, "For my second cleanser I am using Selena Glow Matt and I like to leave it on my skin for five minutes then remove it with using a hot towel. Cleansing first time just removes the makeup while second time it really cleans out your skin form every kind of dirt."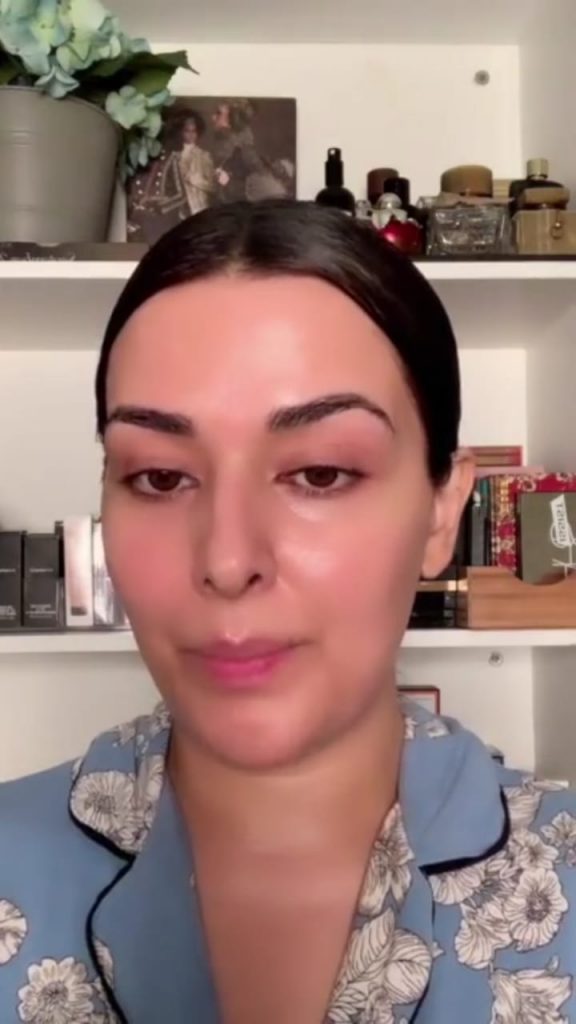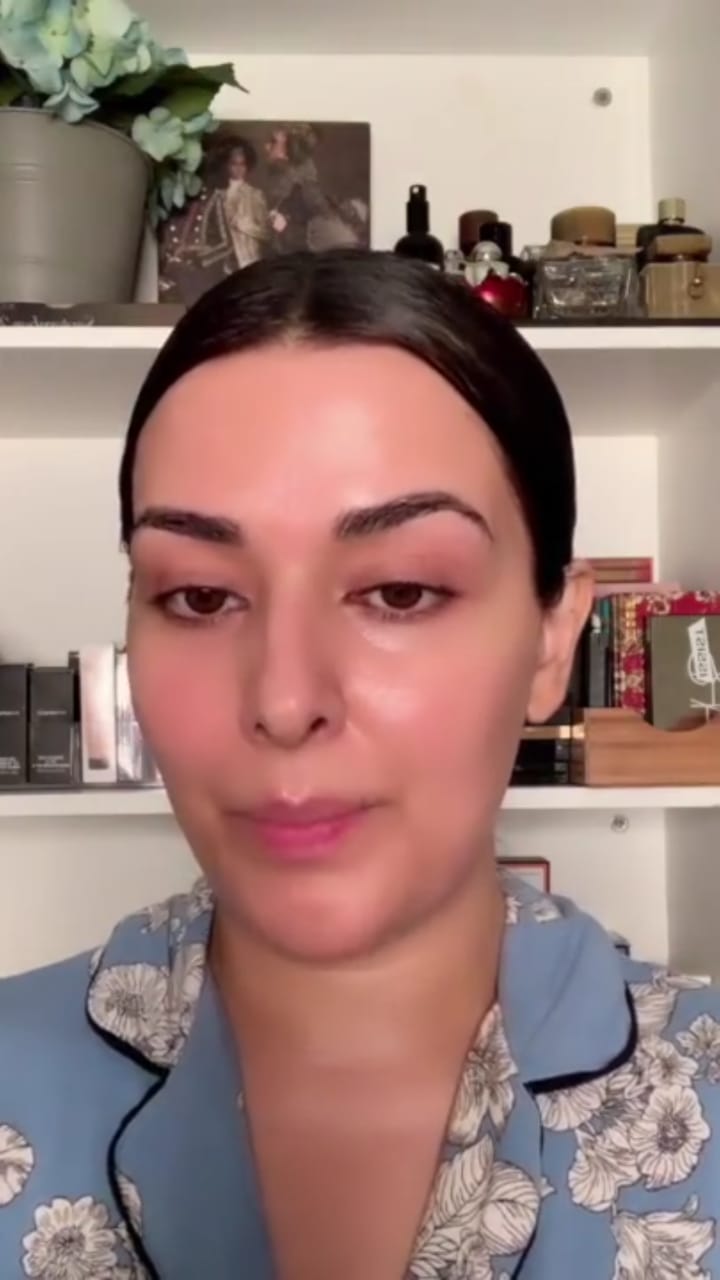 She washed her face and pat dry it with tissues and apply serum followed by a day cream, eye cream, lip balm and handmade rose water.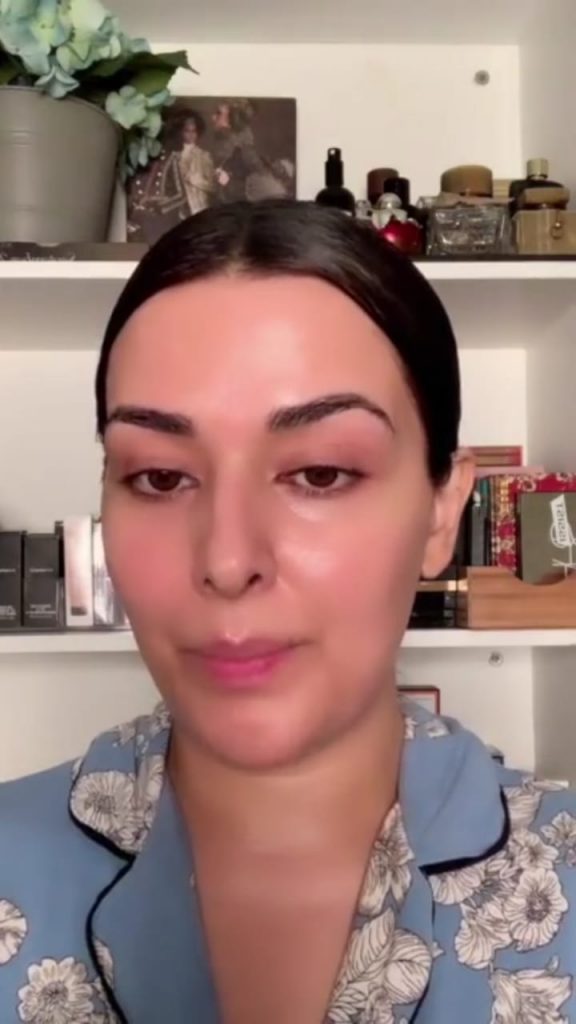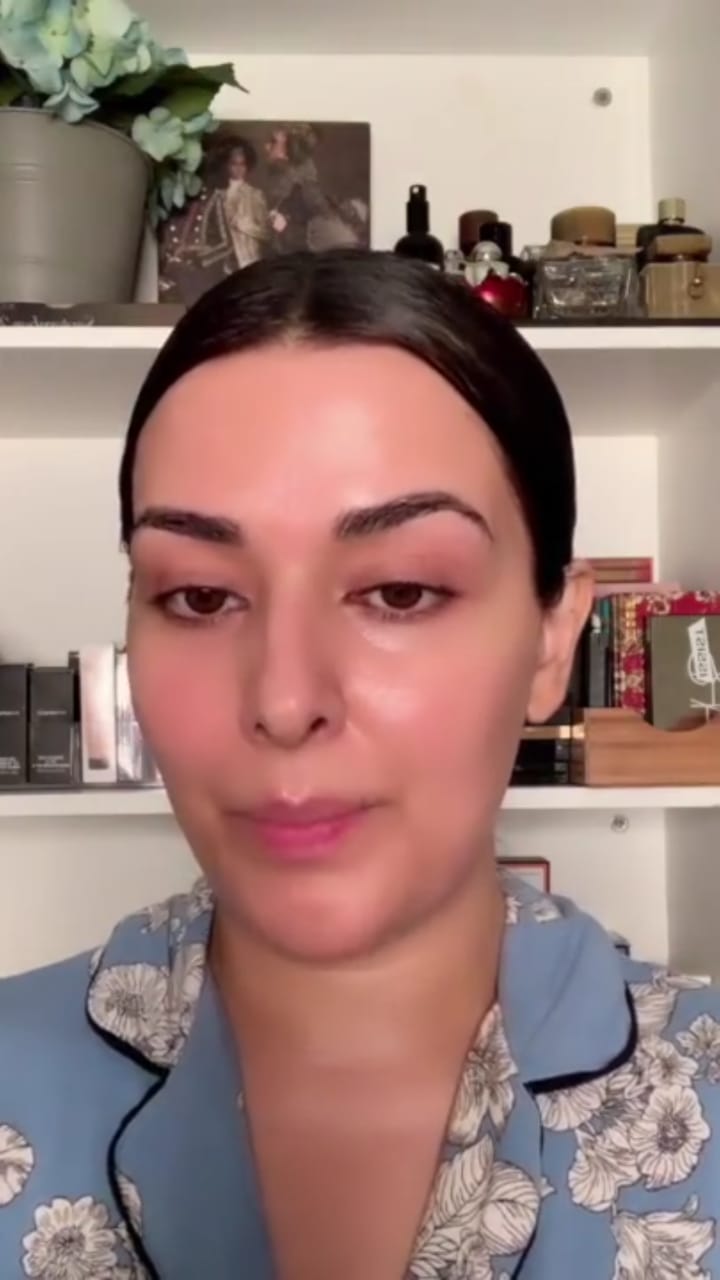 The products used by Natasha were Bio Derma Sensibio Micellar Water, Salina cosmetics Glow Melt, Tatcha Deep Cleanse Exfoliating Cleanser, Pineapple-C Brightening Serum, Rose Cream Light By Dr Hauschka USA, Origins Day/ Night 3Part Harmony Eye Cream Duo and Cobie Glow Rose Salve Lip Balm.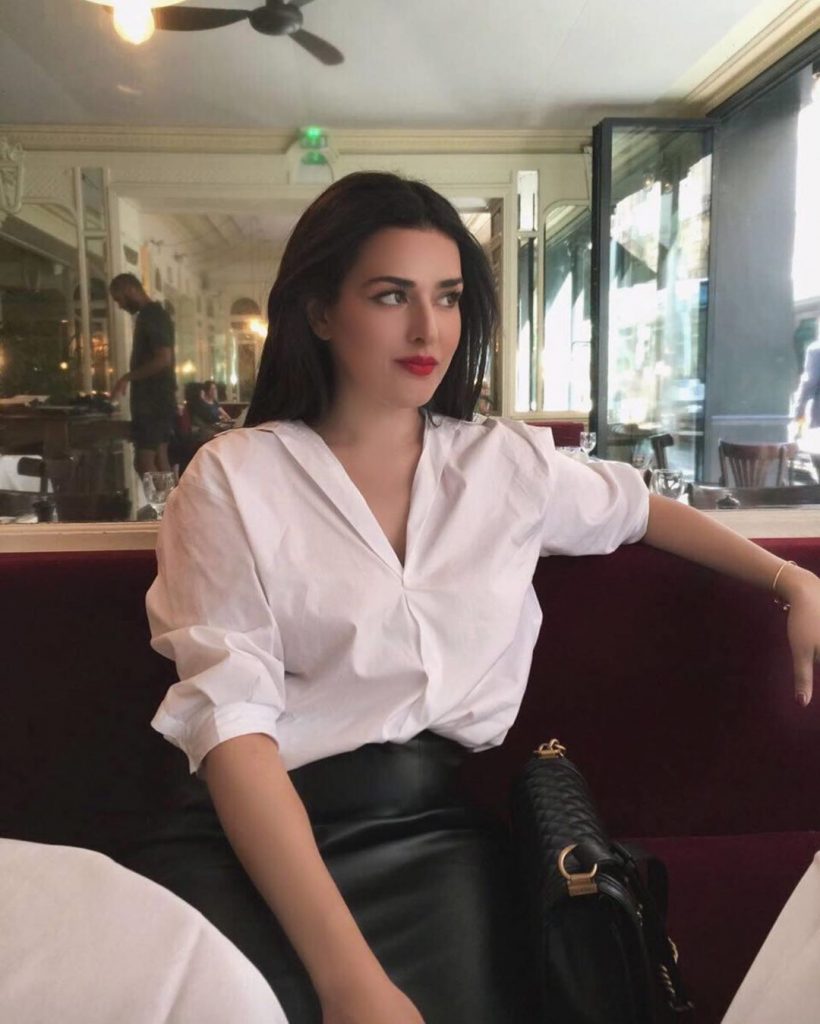 Check out the complete video here: