Pakistani dramas have always known to strike a chord of the viewers with soul-stirring and emotionally gripping stories. This is the reason why Pakistani dramas have had a massive viewership and the audience find themselves looking forward to one drama after another because they have gotten used to the idea of watching and supporting Pakistani content. Over the last decade, the fans and viewers of Pakistani dramas saw a shift in the content, because of which the focus of the drama makers shifted on the quantity and they compromised heavily on the quality.
Pakistani drama viewers always show their concerns about the kind of content that is being produced. The drama writers in general believe that because they are portraying reality through their stories, they feel they have limited themes to wrap the story around. Initially, it was the heavy inspiration from Indian content that changed the mindset of Pakistani drama writers and then came the idea of projecting the vices that are prevalent in the society, because of which the practice of showing negative and toxic stories became a norm in Pakistani dramas.
Fortunately, the Pakistani drama industry is at that stage where the drama writers have started to experiment and they are trying their best to break free from the monotony of bringing typical and toxic storylines for the viewers. The writers have now started to explore more genres and although they rely heavily upon the dynamics of a family or a household of a character, they are still giving the viewers something refreshing and new every season. At this stage, the drama industry is aware of the kind of impact the TV medium can make, therefore it is nice to see more and more writers as well as actors being mindful of the kind of content they create and their contribution towards the society through their work.
Let's take a look at those refreshing Pakistani dramas that did not revolve around typical and toxic themes:
Alif
Alif was a one-of-a-kind drama that explored the genre of spirituality. It is a rarity that Pakistani drama viewers come across such a strong and unique storyline that has so much to offer in terms of emotional growth and perspective alteration. Alif's story was refreshing and it was relatable because every single viewer could find themselves and their struggles while watching the journeys of Qalb e Momin, Husn e Jahan, Taha, Abdul Ala, and Momina.
There was no aspect of spiritual struggles and growth that was left untouched by the writer Umera Ahmed. All of the viewers who watched the drama serial Alif were unanimous of the opinion that we need more such dramas every now and then to help us with soul-searching and path-finding. The story of Alif was refreshing and although it was based on the struggles of all the characters, it imparted some great lessons along the way, because of which it became such a special drama that became etched in the hearts of the viewers.
The performances were given by Hamza Ali Abbasi, Pehlaaj Hussain, Sajal Aly, Manzar Sehbai, Kubra Khan, Saleem Mairaj, and Ahsan Khan made the characters of Alif even more special. They all breathed life into those special characters and the brilliant direction of Haseeb Hassan was visionary because the story like Alif deserved to be told in a certain manner and Haseeb Hassan as a director understood it.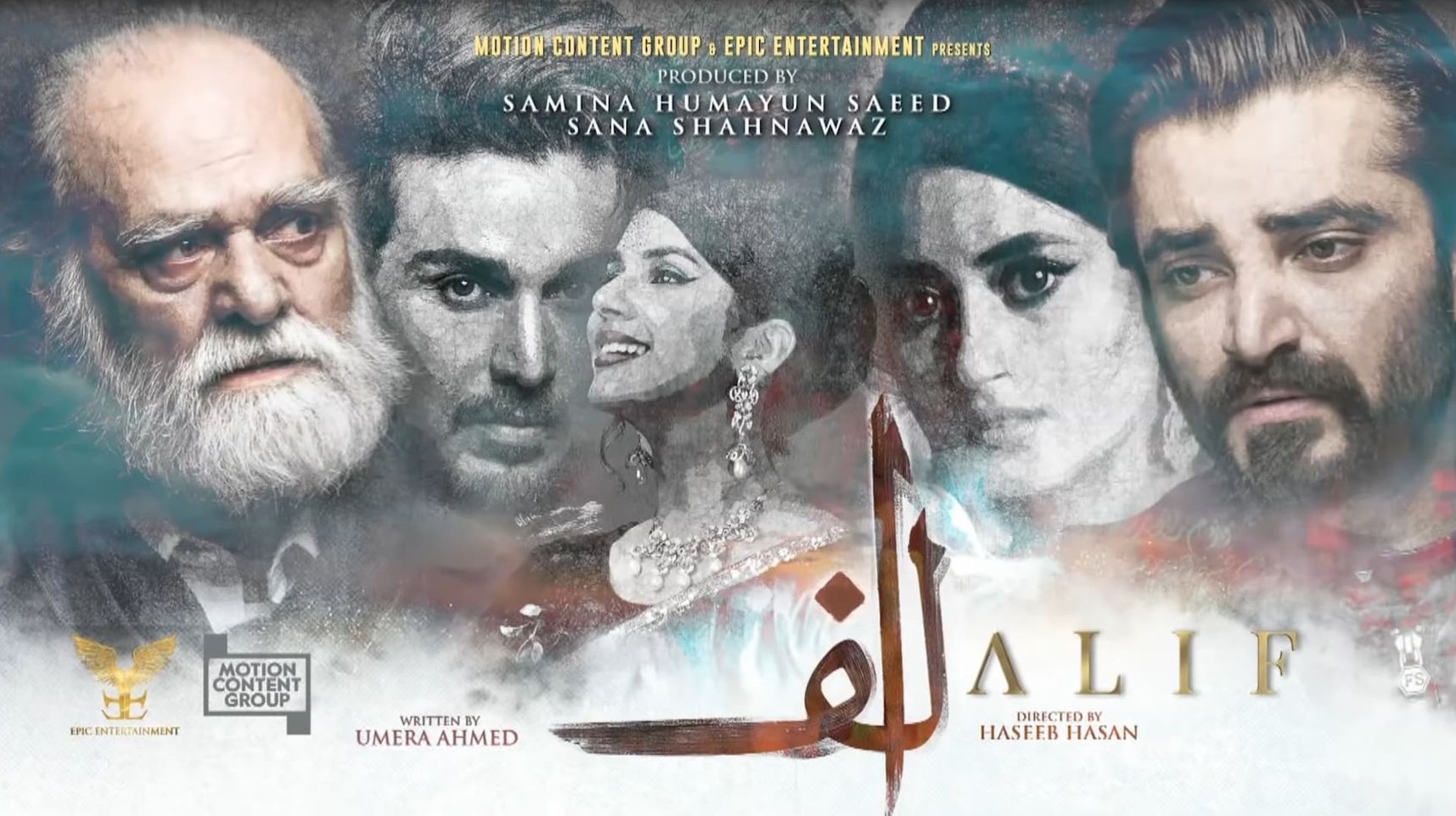 Ehd e Wafa
After decades, Pakistani drama fans and the audience got to watch an Army based drama but as the story progressed, the viewers were in for a treat because they realized that it was not just the story of Saad, it was about the youngsters who are trying to find a way and steer through the course of life in their own capacities. Ehd e Wafa had a brilliant start but as the story progressed, the developments picked up and the writer Mustafa Afridi came up with such inspiring characters and stories that are seldom seen on our TV screens.
Ehd e Wafa in recent times has to be one such unique drama which showed that the young girls wanted to be something and marriage was not their only option or safest bets out of their life issues and problems. They all faced their fair share of ordeals and came out strong. Ehd e Wafa showed everything that young and aged viewers of Pakistani dramas wanted to see. They showed misunderstandings, learning from mistakes, trust, and emotional support of parents, the confidence of the youngsters in themselves, and their struggles to reach their goals for themselves as well as their families. Ehd e Wafa was a complete package that had so much to offer and the addition of the story of an Army officer made things even better.
The cast of Ehd e Wafa also played a huge role in attracting the viewership and creating the hype about the project. The audience were excited to see the group of Ahad Raza Mir, Ahmed Ali Akbar, Wahaj Ali, and Osman Khalid Butt. The young and gorgeous actresses Alizeh Shah, Hajra Yamin played their parts well and Zara Noor Abbas was well-loved for portraying the character of Rani effortlessly. Saife Hassan lead the project skillfully and made Ehd e Wafa what it is.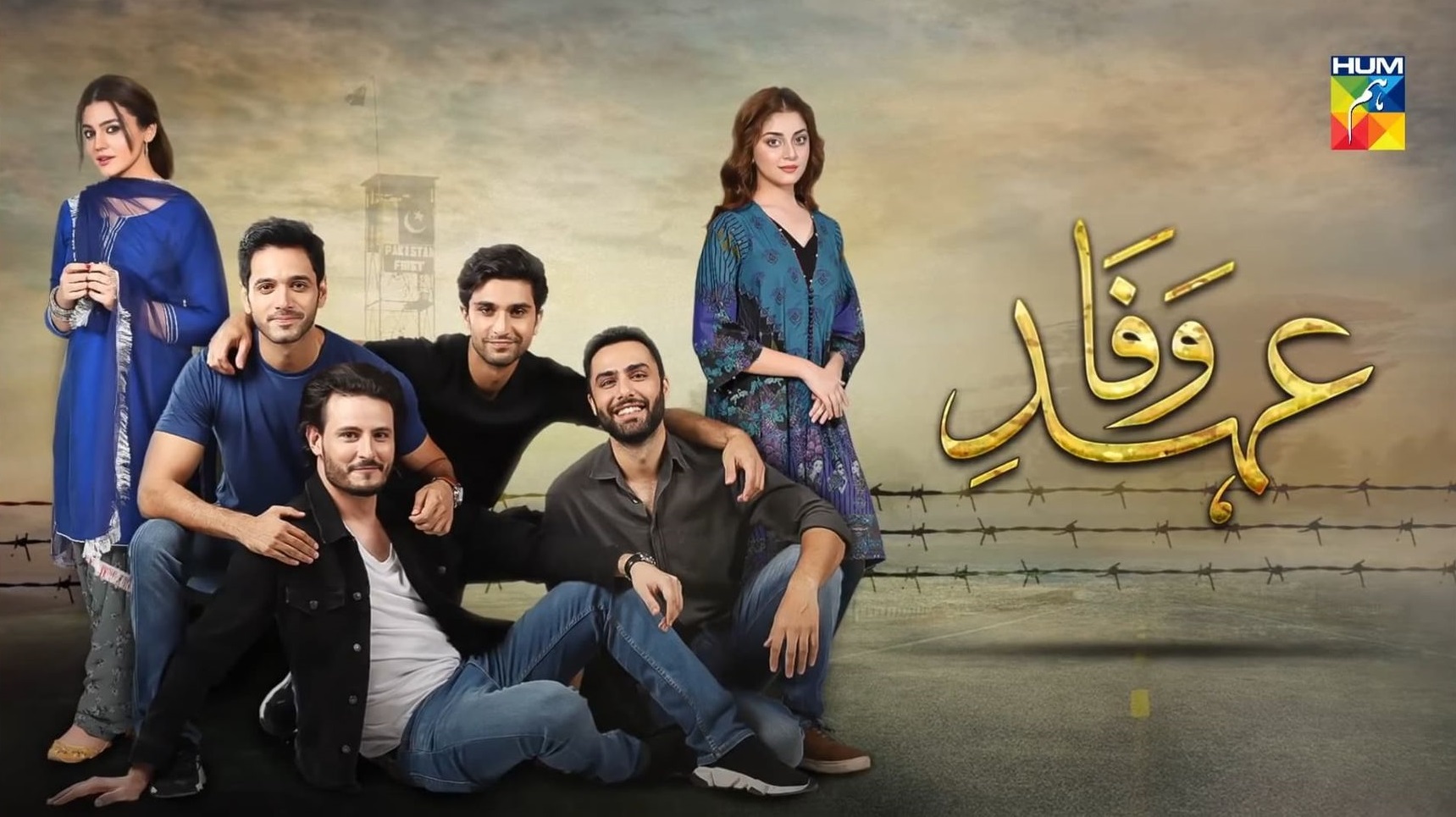 Ishq Zahe Naseeb
Ishq Zahe Naseeb was probably one of those dramas that explored the domain of mental health and created awareness about it in a unique manner. When the drama began, the drama makers too were unsure of how the audience would perceive the story of Sameer who suffered from multiple personality disorders. It was definitely encouraging for the drama makers because the audience not only showed acceptance but also loved the character of Sameer because they understood his struggles and reasoning.
It was also because the character of Sameer was written with so much clarity by the writer Hashim Nadeem that it made it even easier for the viewers to understand and like Sameer. It also showed how troubled people like Shakira end up leaving a life-long impression on someone. The drama was full of mystery and kept the viewers guessing right till the end. The drama did have a beautiful ending as far as Sameer and Gohar's relationship was concerned but kept it open in terms of the relationship that Shakira and Sameer shared. It was a unique journey and was appreciated by the viewers a lot, which was enough for the drama makers to know that the audience is ready to accept such content from them and expected more of it.
Although Zahid Ahmed has established himself as one of the strongest and brilliant actors of the Pakistani drama industry, in Ishq Zahe Naseeb he outdid himself and it was a feather in his cap because he got to showcase a whole new skill set as an actor. It was Zahid Ahmed's flawless performance as Sameer that gave people clarity of what his issues were. Sonya Hussyn, Zarnish Khan, Yumna Zaidi, and Sami Khan were brilliant. The director Farooq Rind really extracted the best acting out of all of them.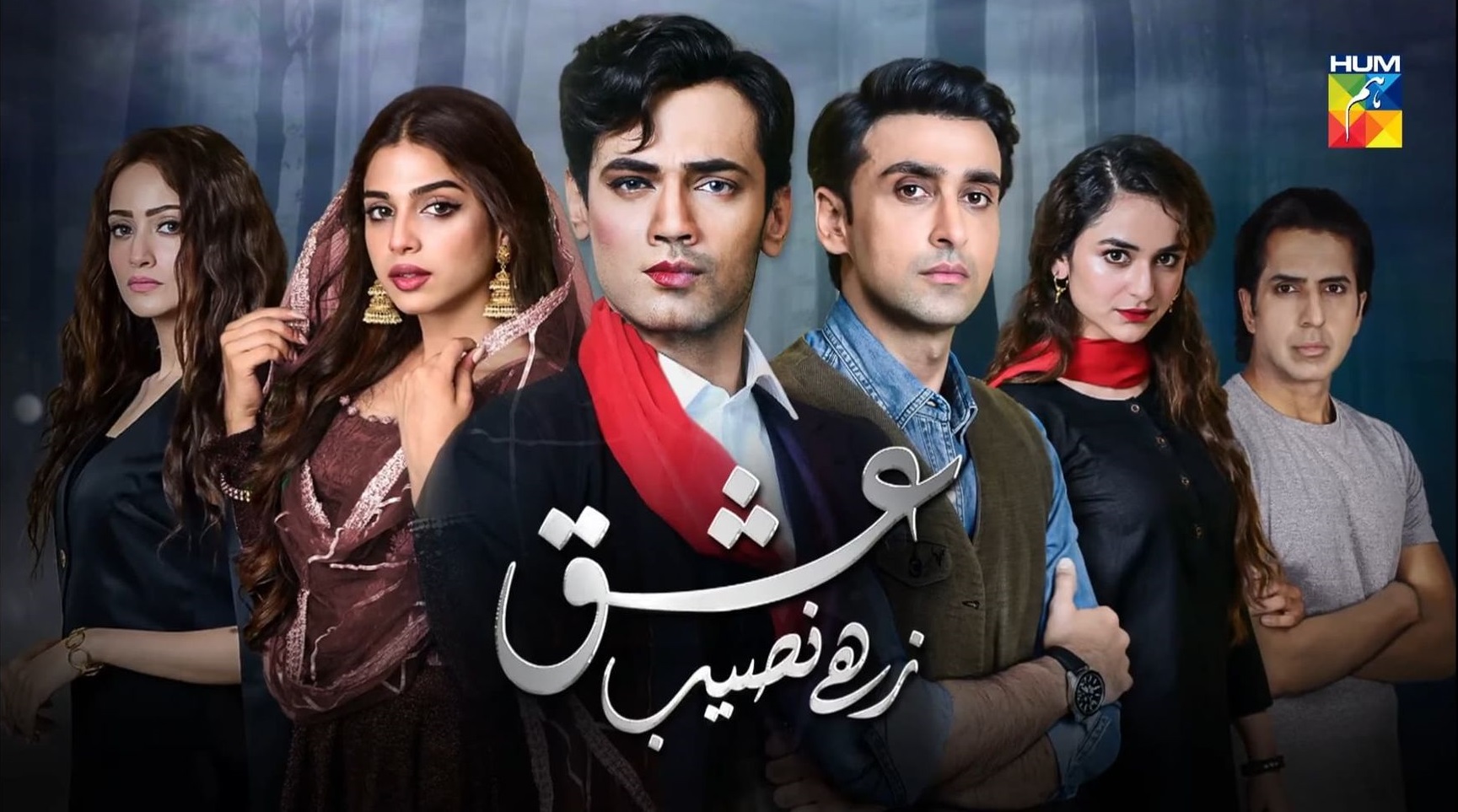 Ye Dil Mera
Ye Dil Mera was another drama that revolved around mental health and emotional trauma. The character of Amaanullah was an eye-witness to the brutal killing of his whole family. Therefore he made it the motive of his life to avenge the death of his innocent family members. Amanullah slowly learned that his enemy was an influential man, so he slowly and steadily paved a way into his life. Amanullah carefully planned his revenge and while he wanted Meer Farooq Zaman to confess his crimes, he ended up falling in love with his wife and his enemy's daughter Ana. Ana on her own too had a horrific incident from her childhood that caused her stress.
In Ye Dil Mera, it was probably for the first time in ages that the writer Farhat Ishtiyaq elaborated on what Post-Traumatic Stress Disorder (PTSD) is all about. Both Amaanullah and Ana were faced with it and dealt with it in their own way. Where Amaanullah couldn't forget that one incident his entire life, Ana was deliberately made to forget about it but it still continued to harm her.
It was unfortunate that the execution of Ye Dil Mera compromised heavily on the impact it otherwise would've made because it was such a unique story that dealt with two individuals and had their strong love story too. However, Ahad Raza Mir and Sajal Aly both carried the drama on their shoulders and once again got to show it to the world what they were capable of as actors. Their flawless performances became unforgettable for their fans and also those viewers who watched the drama. Director Ahsan Talish did the best he could but there were a lot of things that were unfavorable, which ended up compromising on the overall quality of the project, but the fact still remains that it was a unique and intriguing storyline.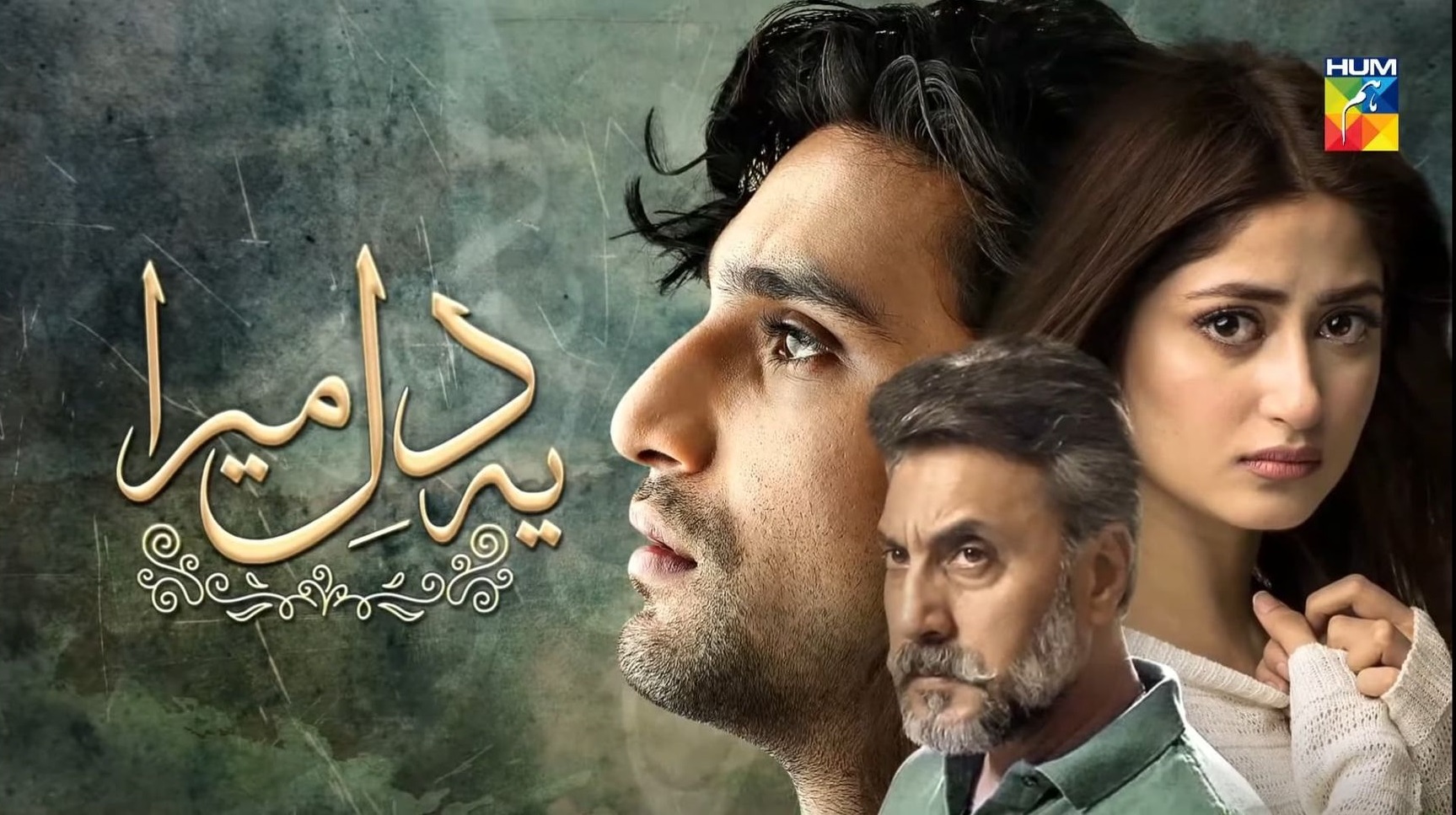 Pyar Ke Sadqay
Pyar Ke Sadqay was one of the most unique and refreshing storylines the viewers came across this year. The writer Zanjabeel Asim Shah did complete justice to the characters that she penned down because she convincingly showed the struggles and inhibitions faced by people who are unique and special in their own ways. Abdullah was slightly autistic and Mahjabeen was innocent, things became far more interesting when these two came together and then started getting exploited by people around them. In this drama, the writer also touched upon the subject of physical and emotional harassment but in the end, it was nice to see Mansoora taking charge of the situation and compensating for all those years she was an emotionally absent mother.
Director Farooq Rind was the captain of the ship and he took the drama forward with a clear vision. This was probably for the first time the Pakistani drama audience was getting to see characters like Abdullah and Mahjabeen who have certain delays but they are intelligent in their own accord. Pyar Ke Sadqay was a story of two special people who ended up victorious because their innocence, niceness, and faith in themselves became their strongest trait as a team and as a couple.
Yumna Zaidi and Bilal Abbas Khan both have proved themselves over the years but in this drama, they not only wowed their fans but also all those viewers who tuned to Pyar Ke Sadqay. It was purely because of their acting and the grip on these characters that they made this journey worthwhile. Omair Rana, Srha Asghar, Atiqa Odho, and Yashma Gill gave their heart and soul to these characters and contributed fully towards the success of the drama.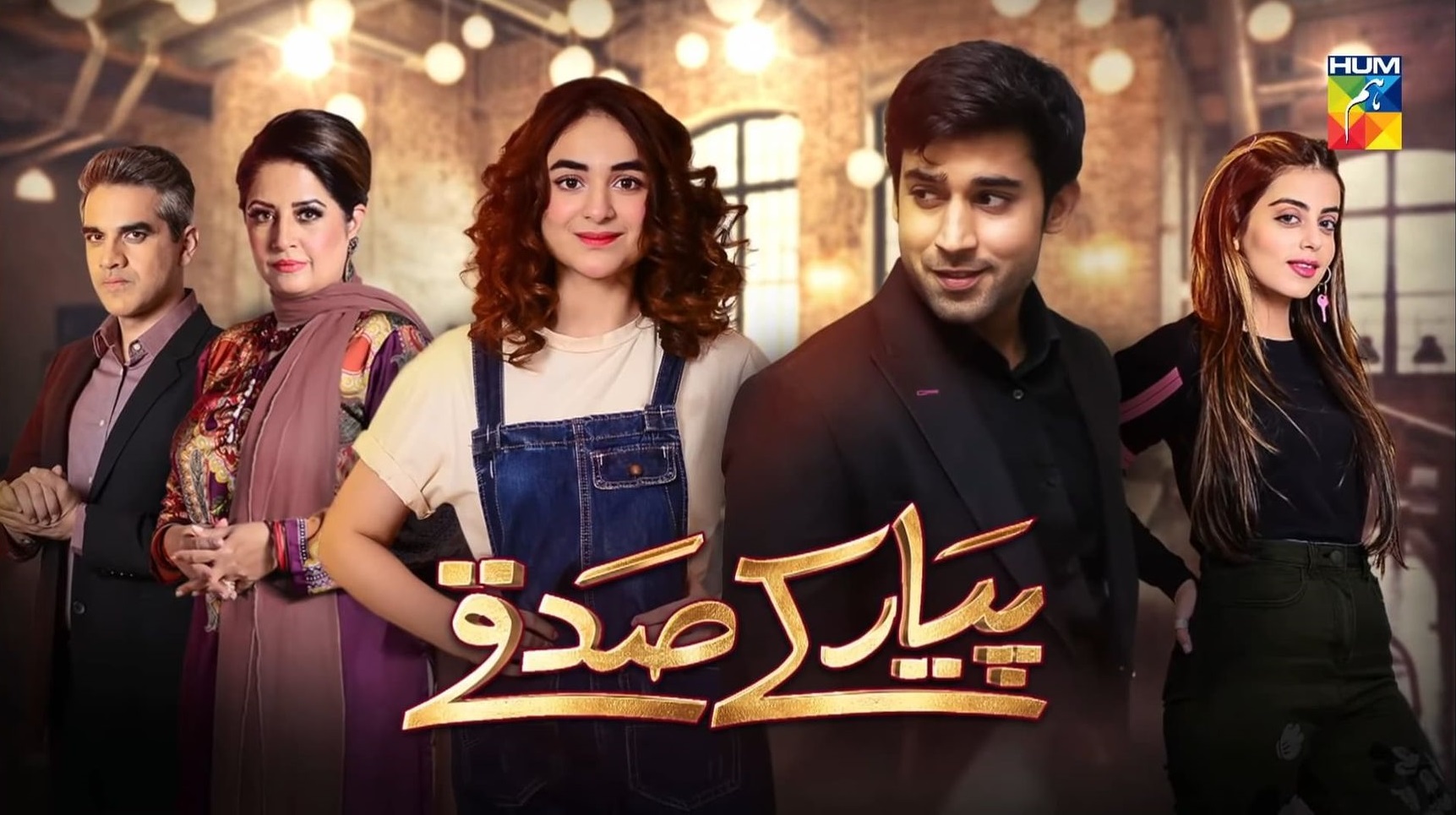 Kashf
It won't be wrong to say that the story and theme of Kashf are purely new and is being seen in Pakistani drama for the very first time. Writer Imran Nazeer is known for always bringing in the quotient of spirituality and etching the story on those lines but this time around, he outdid himself. The story of Kashf is about Kashf's dreams and then the events which lead to all the materialization of those dreams. How Kashf's family then starts exploiting her by making her mint money on these dreams and their interpretations.
The fact that the writer has shown how Kashf has stayed true to herself and has maintained her moral compass makes her an inspirational character. As much as she has done to please and financially support her family, she has always stood her ground when she felt her father Imtiyaz was crossing the line. Kashf also threatened a lot of times when she felt this way she would be able to save a family member. Kashf's struggles and the journey have further humanized her character because now she is at that point where even after deciding for herself, she is being forced to give up and join the Asthana again.
Hira Mani, Junaid Khan, and Waseem Abbas definitely are the stars of the show. They have elevated the level of the drama with their performances. Hira Mani always puts her heart and soul into her characters but in Kashf, she has stunned everyone with her acting skills. This probably has to be the very first drama where Junaid Khan is seen enjoying himself and doing complete justice to the essence of Wajdan's character. Waseem Abbas has played the role of a mean father to perfection. His antics and selfishness add the comic factor to the drama which has been tackled with finesse by the director Danish Nawaz who knows how comedy works. Kashf is a unique drama and even after so many episodes, it keeps the viewers guessing with what's going to happen next.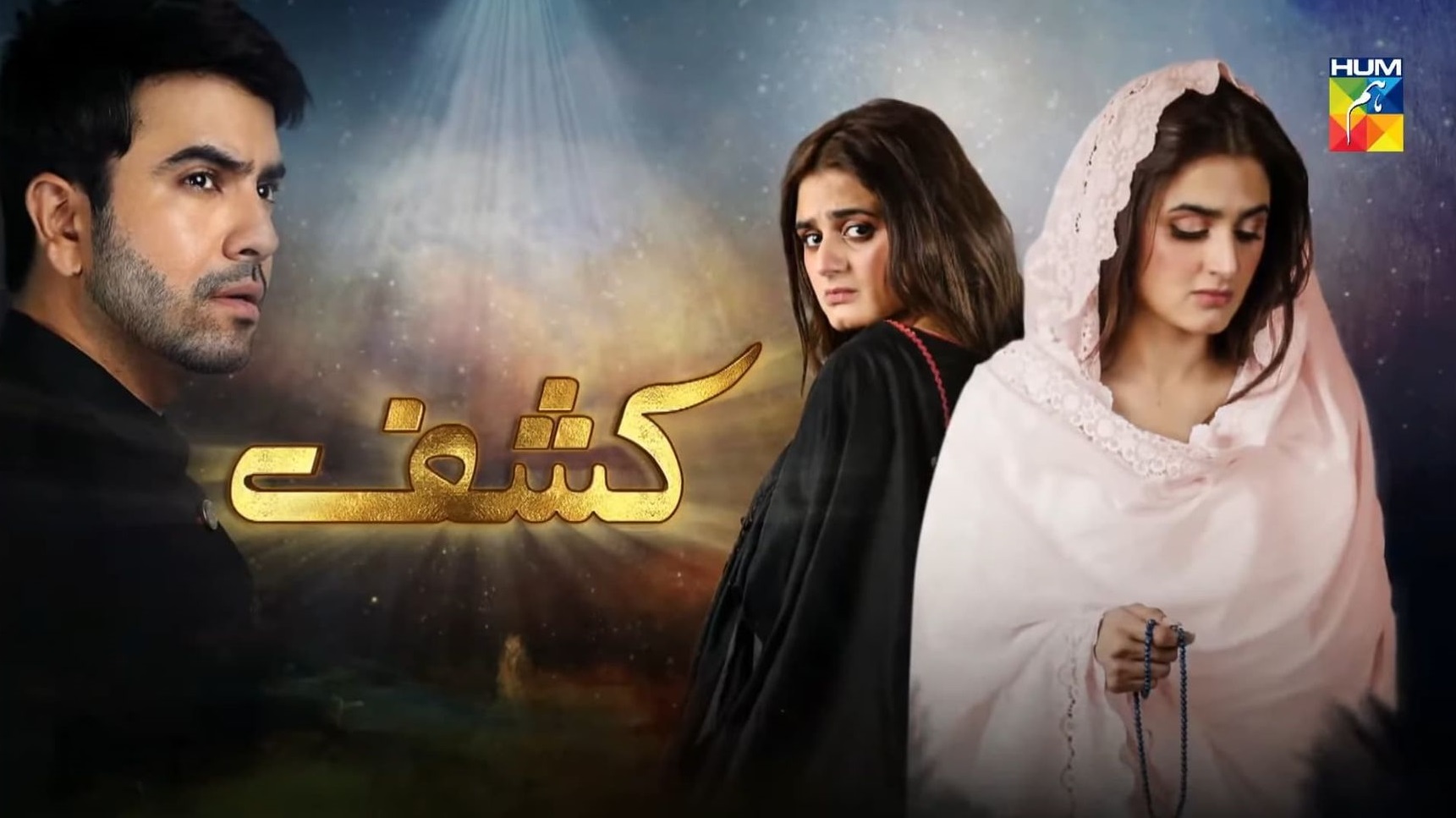 Bikhre Moti
Although drama serial Bikhre Moti's plot is grim it revolves around the important subject of child labor and how an aunt sacrifices her own life to support her niece and nephews. The character of Ayeza played by Neelam Munir is inspirational because despite knowing what life had in store for her if she married her fiance Ahad, she chooses to get married to her Zulfikar, who was even responsible for the death of Ayeza's sister. It shows how selfless Ayeza was and how pure her love for her niece and nephews was because she ended up giving up on everything only to protect them as a mother. Her struggles just didn't end there because she had to then take care of her sister's children and their needs.
Neelam Munir is one of those actresses who are very selective about the kind of work they do and it is nice to see her being so conscious about her characters because she wants to make an impact and show what a strong and fearless woman can do. Writer Edison Idrees Masih has touched upon a sensitive but very important subject and Shahid Shafaat has directed this drama with a vision.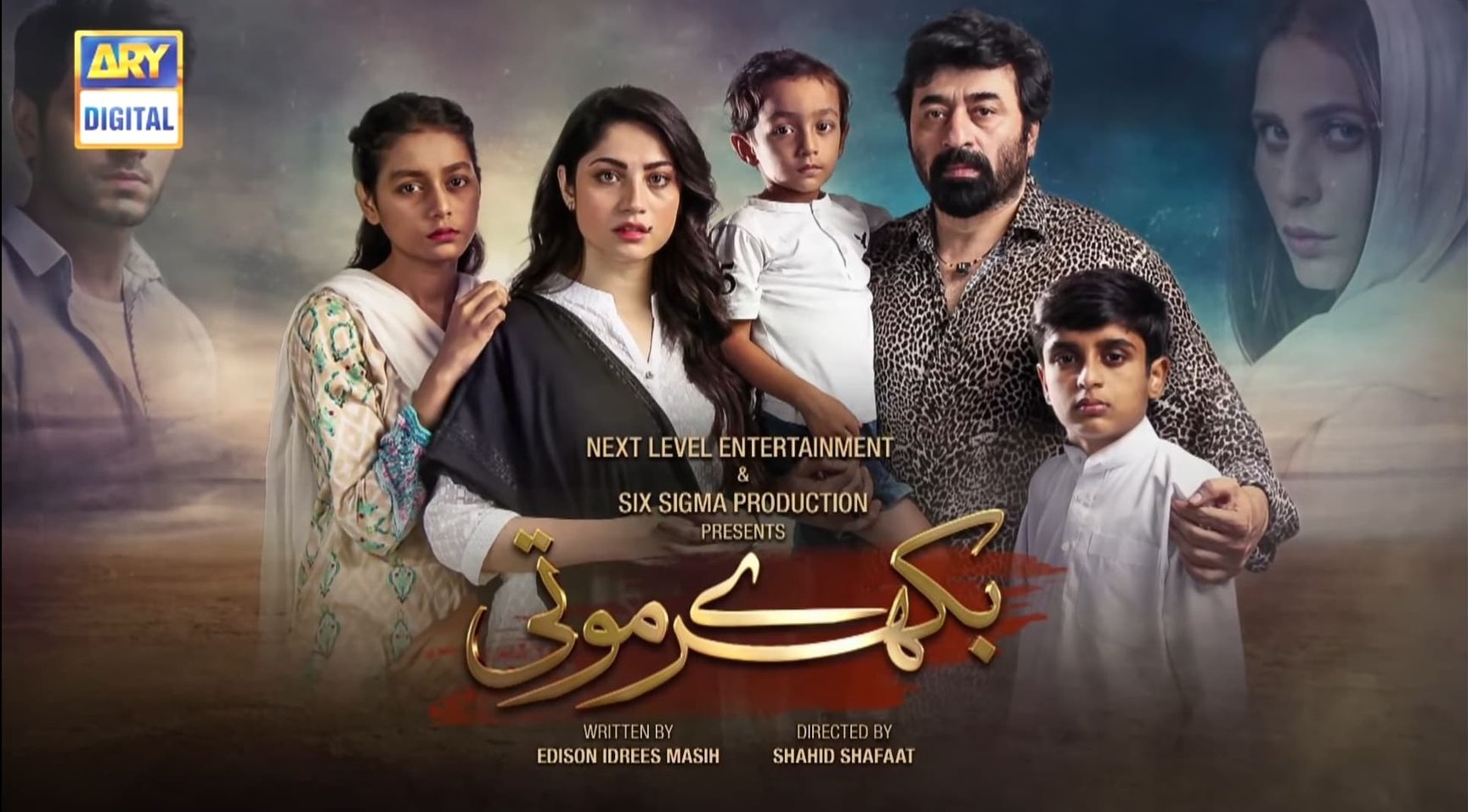 Sabaat
Sabaat is a unique drama of its nature. It is purely about the mental, emotional, and financial struggles that the younger generation these days is faced with. It has shown the contrast of two different worlds where a family despite having all the luxuries and financial freedom fails to find peace within themselves. Then there is the family of Anaya, who has lived a very humble life with the father fending for basic necessities decently, they have lived through life with nothing but empathy, love, and compassion for each other. It has shown how giving undue freedom and feeding onto the unnecessary demands of children can literally ruin their lives. The father of Miraal is completely responsible for ruining Miraal's personality and mentality. She has destroyed her own life as well as has walked the extra mile to ruin her brother's life as well.
The character of Anaya played by Mawra Hocane is nothing short of an inspiration. When the drama began, the viewers couldn't help but see the similarities between her and Kashaf of Zindagi Gulzar Hai but Mawra Hocane's convincing performance has helped her carve a niche for Anaya's character and has forced people to see her differently. Ameer Gillani has been convincing as Hassan and Sarah Khan has convinced the viewers to detest the character of Miraal. The writer Kashir Anwar has in a literal sense shed a light on the struggles that the younger generation stepping into the practical world is faced with. Kashif Anwar has covered their problems and issues on both professional and personal ends. Shehzad Kashmiri has done his best to direct this drama but despite certain issues with the execution, the drama overall has succeeded in keeping the interest of the viewers alive.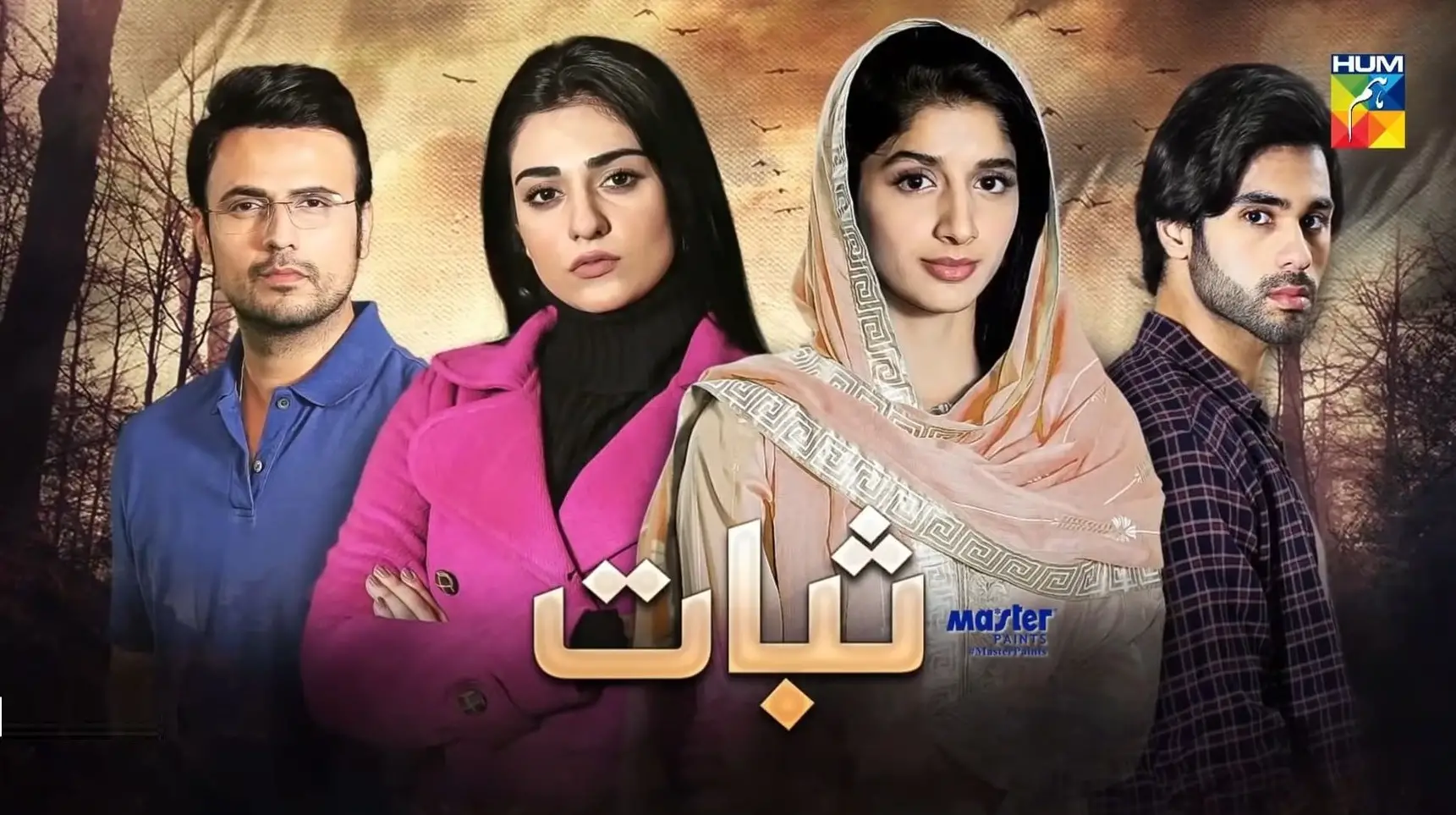 Prem Gali
Faiza Iftikhar has come up with a refreshing idea because she has taken up a neighborhood and has interlinked all of their stories. It has been established that as the story will progress, Prem Gali will impart a lot of important messages but under the garb of comedy because this way, things never come across preachy and put a point across in a clear cut manner. Prem Gali is a perfect idea of prime-time entertainment because that is when people usually sit and relax while watching TV. Prem Gali's comic quotient is what sets it apart because the witty dialogues and fun situations bring a smile to the viewers' faces.
So far, Saba Hameed, Waseem Abbas, and Farhaan Saeed have stood out the most, in terms of performances as well as characters. The rest of the cast is amazing and each one of their characters has a strong personality. Prem Gali has also given a lot of emotional moments to the viewers where they have shed tears with these characters. This drama has all the factors that draw the attention of the viewers to it. Faiza Iftikhar is known for writing dynamic characters and her situational comedies are always well received. Qasim Ali Mureed really knows how to design the scenes and bring out the best out of all the situations.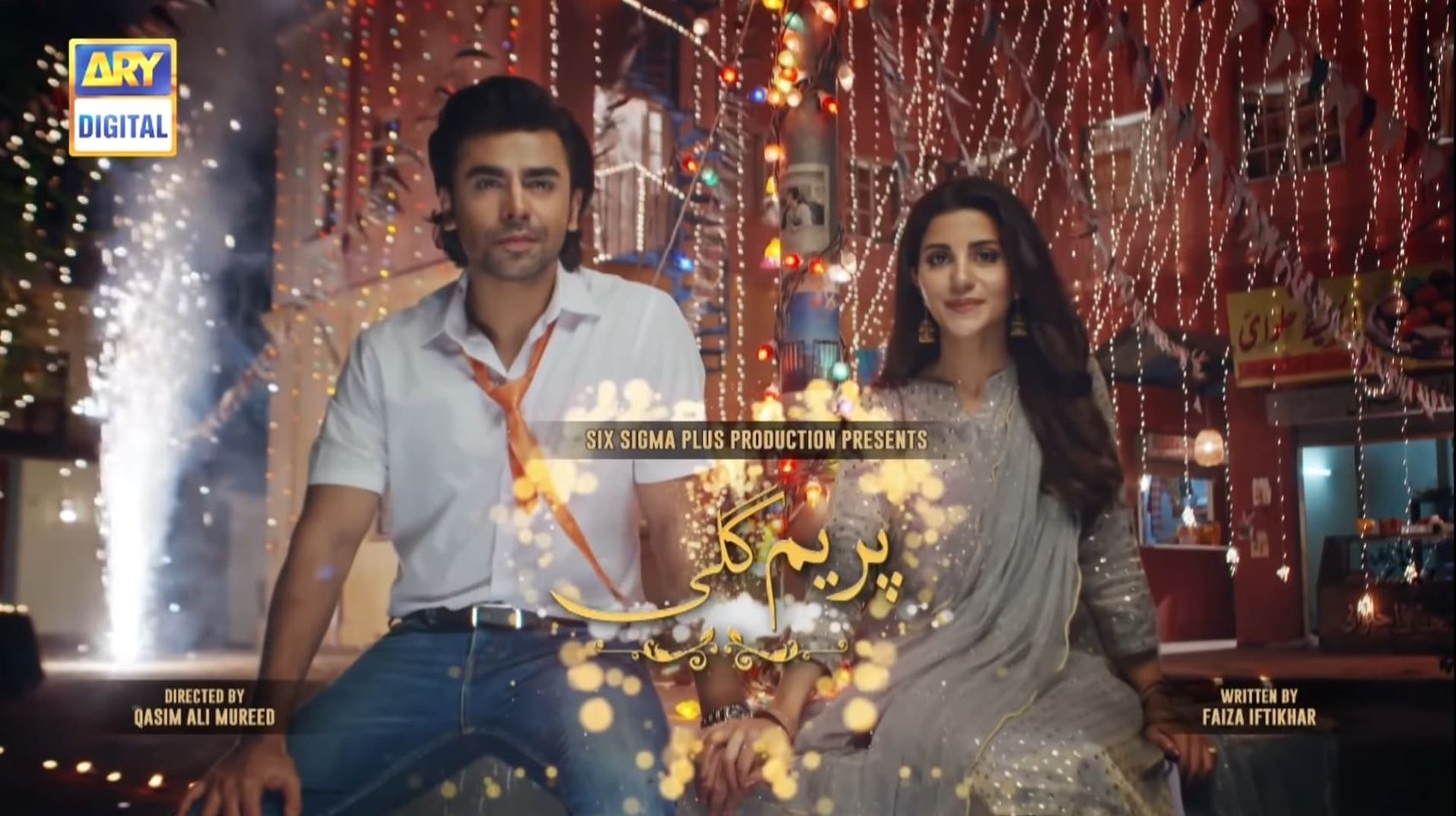 Mushk
Imran Ashraf has wowed his fans with his brilliant performances over the years but after Tabeer, this happens to be the second drama written by him. Mushk's story is refreshing and the characters are dynamic. It is a true love story and has all the characters who have experienced the emotion of love. Imran Ashraf has put his heart and soul into this script, this is why it has succeeded in engaging the audience and is now being appreciated for what is has offered so far. After Udaari, this was Urwa Hocane's come back on TV, therefore the hopes were high, and fortunately, because of the character that she is getting to play, she has exceeded the expectations.
Mushk's story does have its fair share of negative characters but even those characters have been written with so much clarity and their screen presence is so strong that one actually wants to understand their reasoning and thought process. Imran Ashraf, Urwa Hocane, Momal Sheikh, Zara Tareen, and child star Sami Khan have elevated the level of this drama. Director Ahsan Talish has directed this drama convincingly and so far, it is one of the best dramas on air right now.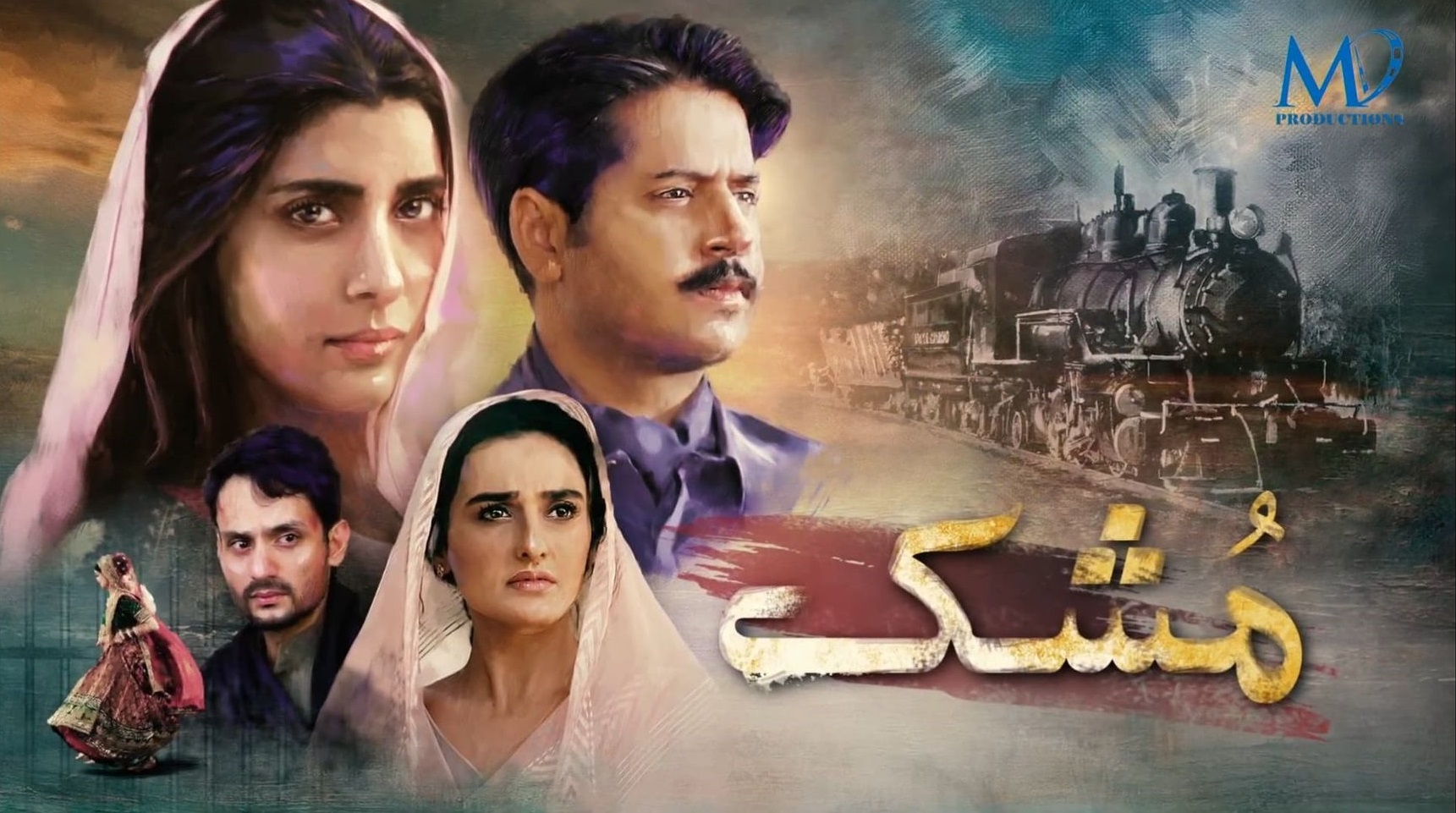 Saraab
Drama serial Saraab explores the life of a girl suffering from schizophrenia. Sonya Hussyn is known for breathing life into her characters but the way she has convincingly portrayed the character of Hoorain has shown that she didn't just sign this project to showcase her acting skills, but in fact, did her own part of the research and homework to understand how the mind of schizophrenic works. Although the rest of the tracks in Saraab can be termed as typical but they also shed a light on how regular households fail to understand the gravity of the situation and do not really consider the possibility of such behavior related to psychological issues.
Writer Edison Idrees Masih has also done his part of the research and the team of Saraab really lived up to the promise of creating awareness about schizophrenia. Usually, in the past, a lot of dramas have been made that promised to raise awareness but failed to do so because the important issues were trivialized and at times it seemed such subjects were only used to create hype about the project. However, when it comes to Saraab, it is one of those few exceptions where the viewers are pleased with how the entire subject has been explored and dealt with.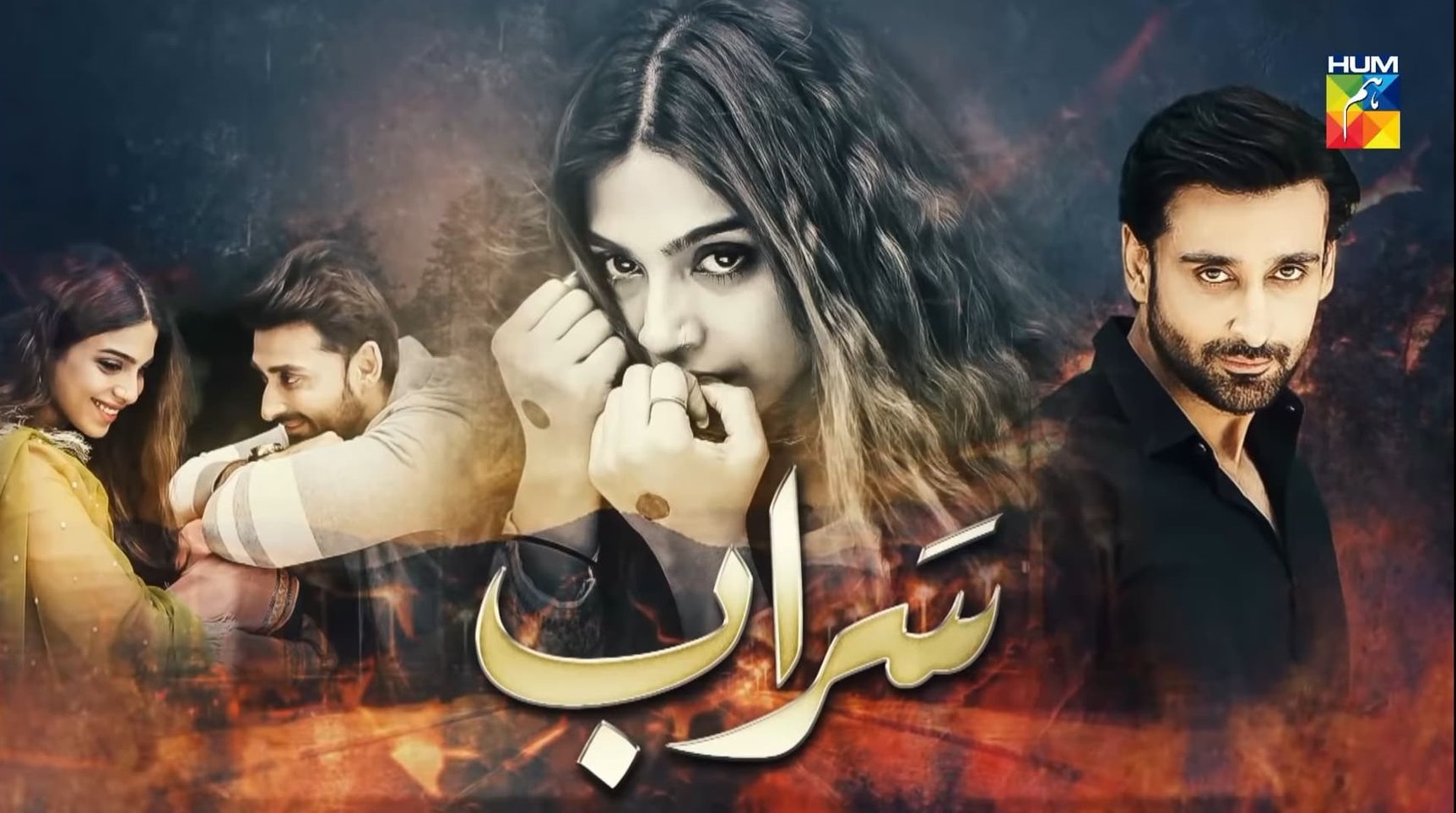 This completes the list of all those dramas that have refreshing themes and were not based on toxic and typical storylines such as family politics or simple love triangles with two women fighting over one man or vice versa. These dramas show that the Pakistani drama industry is capable of producing such amazing content. The popularity of these dramas also is evident for the drama makers to understand that Pakistani drama audience is open to new and fresh ideas. What are your thoughts about the themes of these dramas? Feel free to add your opinion.