Fashion is one of the most critical industries in our world today. Style has become one of the primary ways in which people express their personality and in which they distinguish themselves from those around them. With every New Year which comes and goes new fashions arrive on the scene and they all endeavor to be more colorful and fashionable than those which saw last year. The desire to express one is something which was present all through human history.
Wearing dresses according the ongoing fashion is the top most priority of our celebrities. They try their best to stay up to date with the latest trends.
Hira Mani is one of the most anticipated actresses of today's drama Industry. Hira considers herself lucky enough because she thinks that all her dramas becomes super hit and she isn't wrong all the way; we have seen her dramas including Do Bol, Ghalati, Meray Paas Tum Ho and now Kashf becoming super hit dramas
Hira Mani pays special heeds towards her dressing and styling. Her dresses and styling in all the dramas are always on point. Here we have selected the best 10 dresses that are worn by Hira Mani. Let's have a look at our list:
Regal Peach Gown
Absolutely talented Hira Mani wore this peach colored gown adorned with silver and golden colored fancy embroidery. Hira Mani looked regal in this silk peach gown.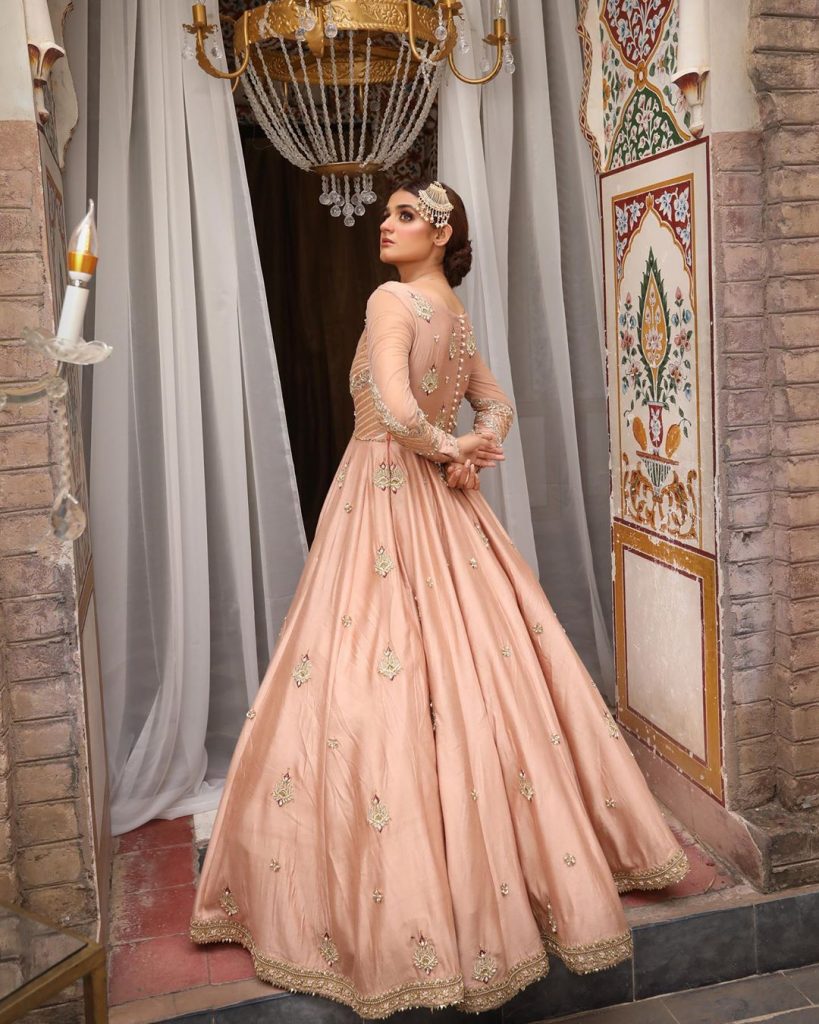 Black And Golden Sarree
Hira Mani looked ethereal in this black and golden sarree by Almirah pk. Hira Mani is fond of wearing sarrees and usually she prefer wearing sarres in different styles on occasions like Eid etc.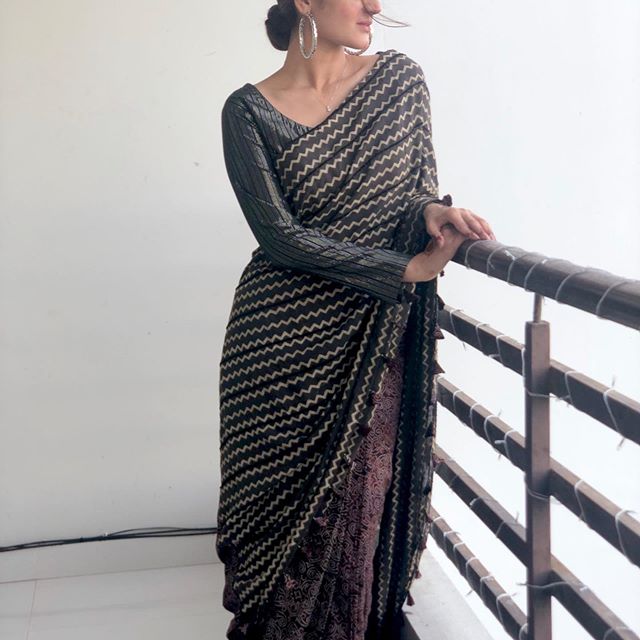 White Gown With Peach Dupatta
Hira Mani is looking as an epitome of elegance in this white dress with golden detailing, paired up with peach colored dupatta. the golden waist belt is adding a lot to the beauty of this dress.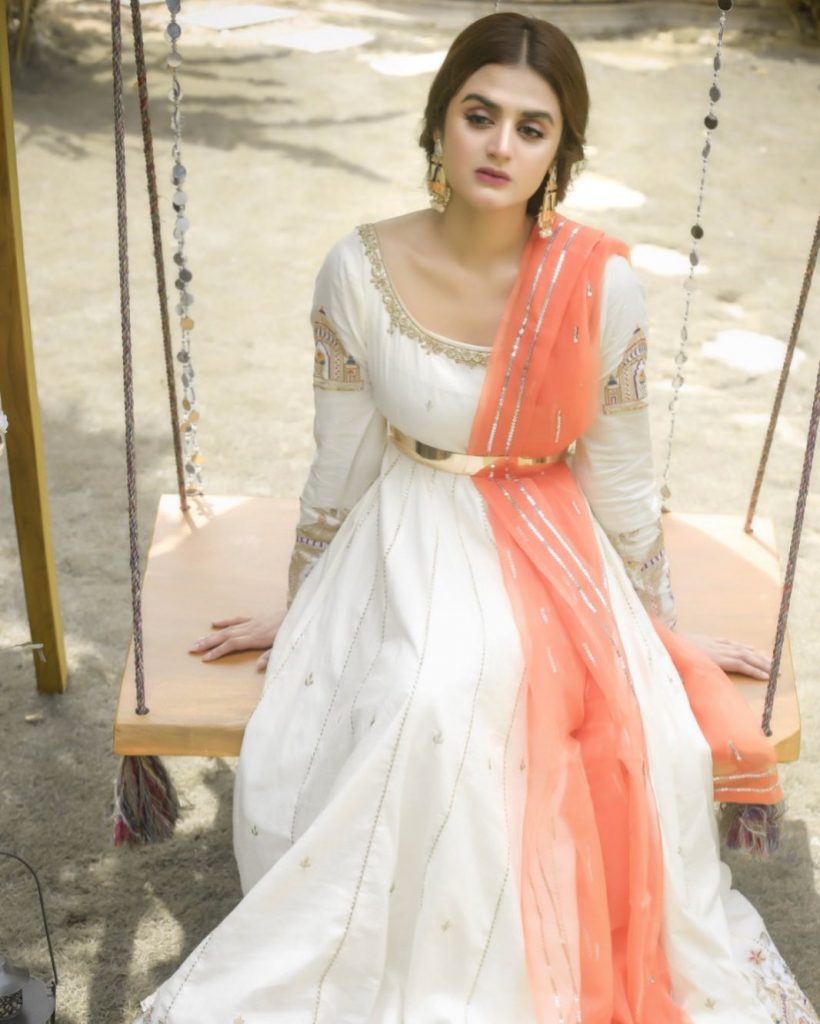 Navy Blue Velvet Dress With Golden Embroidery
Hira Mani wore this majestic navy blue velvet dress with golden embroidery designed by Zainab Chottani and paired up with black velvet shawl. Hira looked stunning in this dress.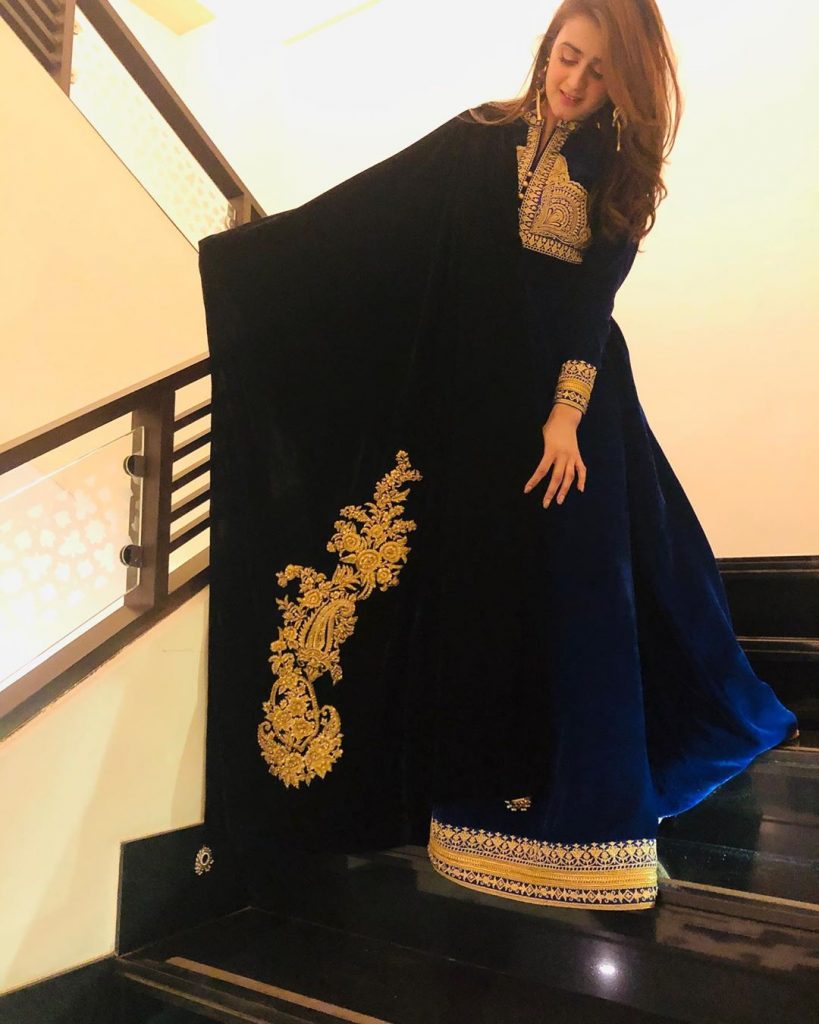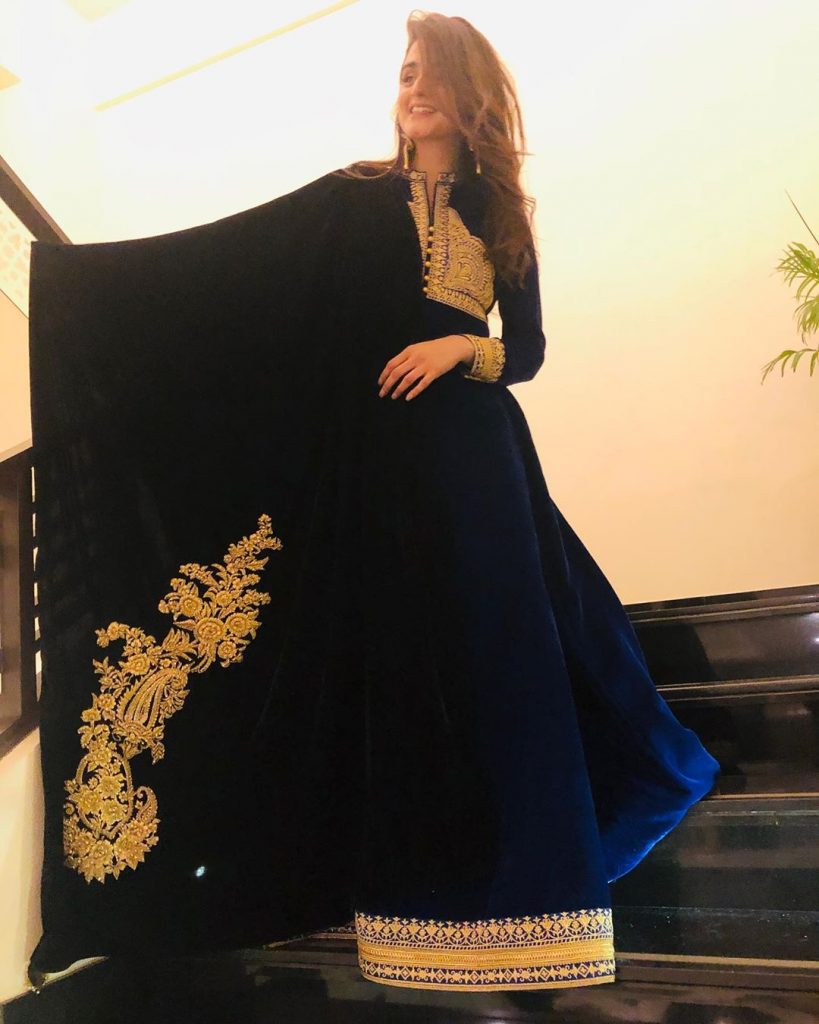 Pastel Sea Green Dress
Hira Mani looked dainty in this beautiful pastel sea green dress.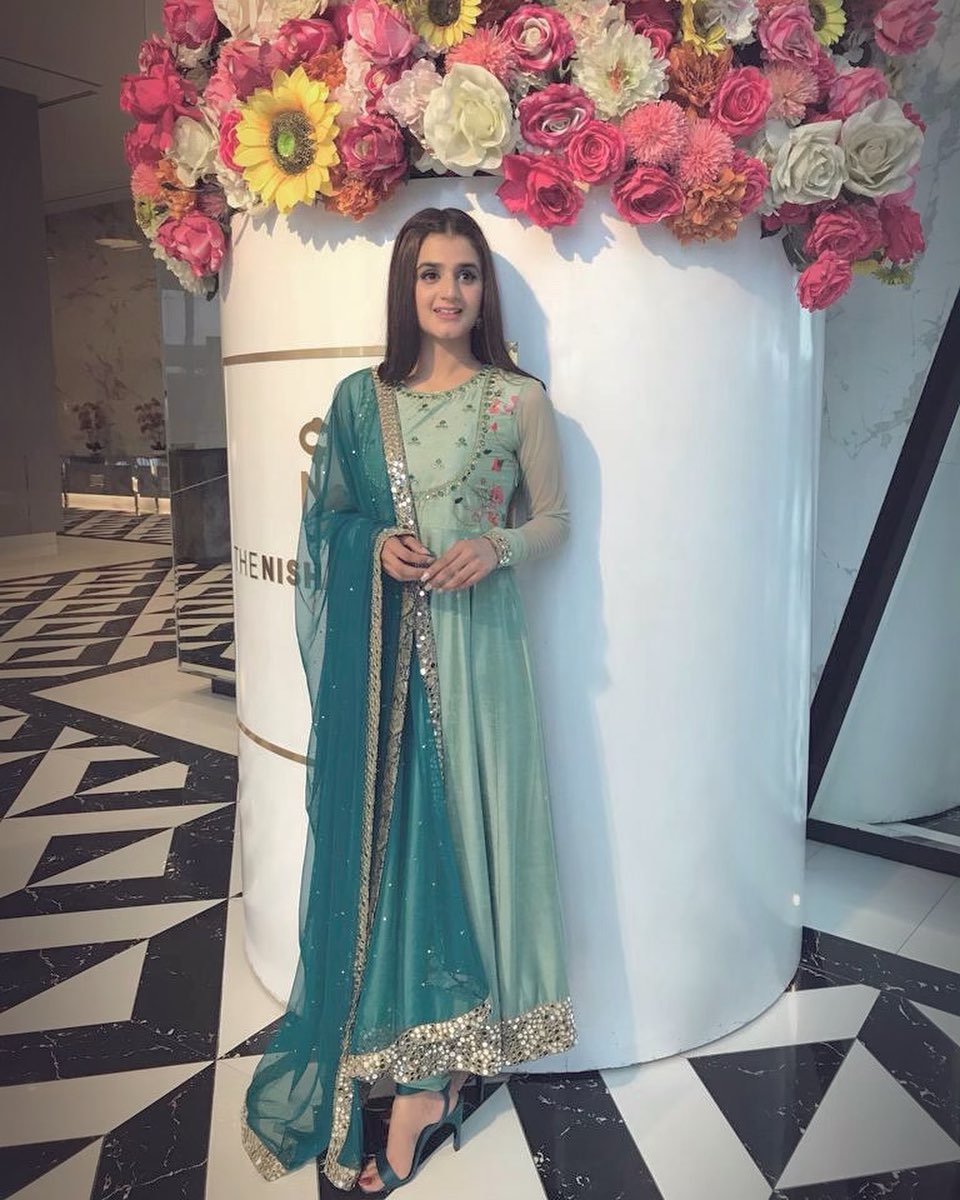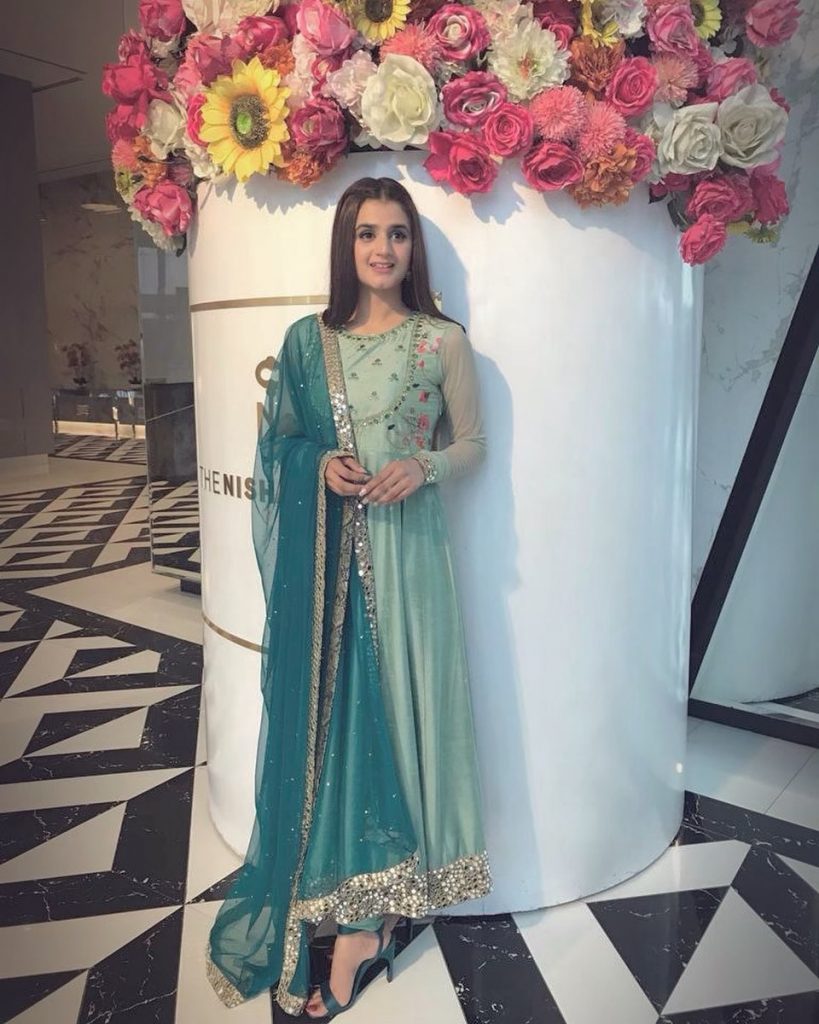 Blue And Orange Dress By Lulusar
Hira Mani is making a style statement in this orange and blue dress by Lulusar Pakistan.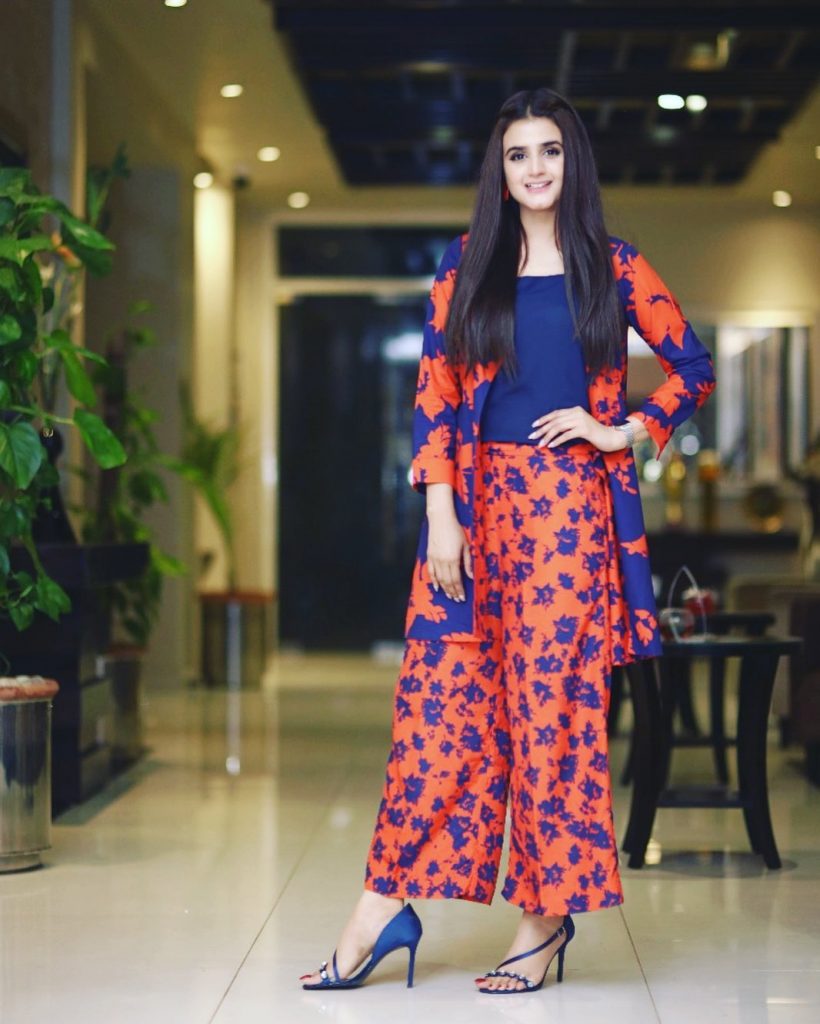 Peach Organza Block Printed Sarree
Hira Mani wore this absolutely stunning organza peach colored sarree with block printed flowers designed by Rehmat Ajmal, making it to the list of best dresses worn by Hira Mani.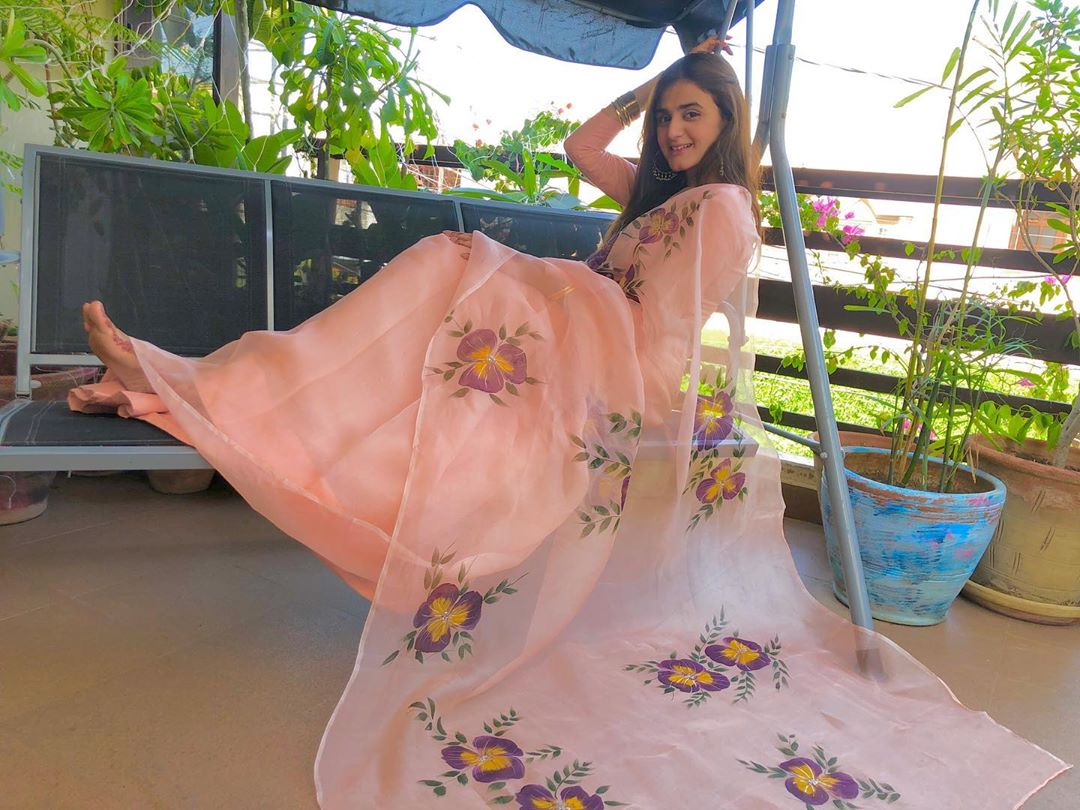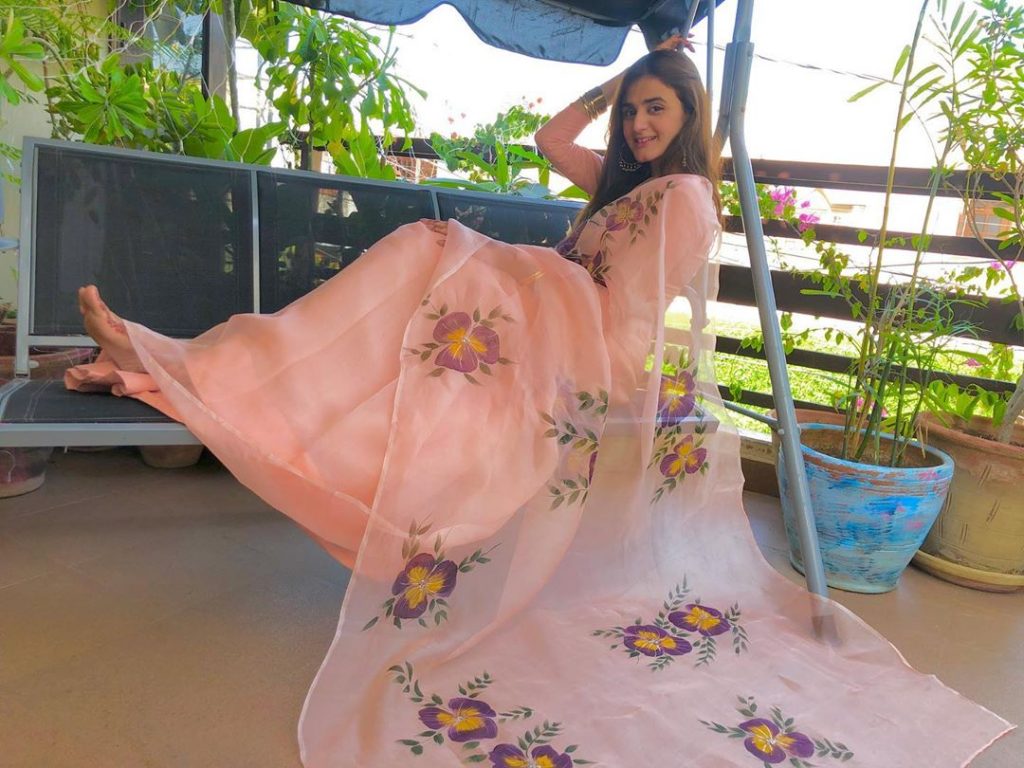 Plain Mint Green Trouser Shirt With Blue Dupatta
Hira Mani wore this absolutely stunning combination of mint green and blue during her shoot for drama.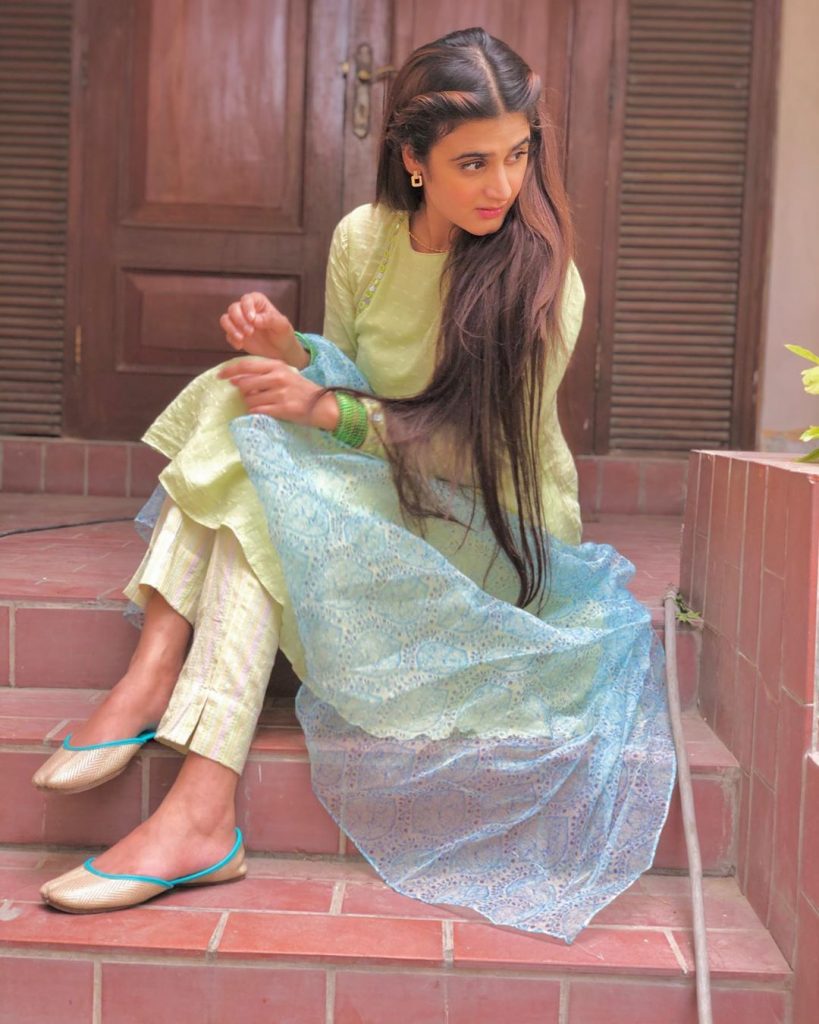 White Peshwas With Golden Detailing
Hira Mani is giving us all desi vibes wearing this white peshwas adorned with golden embroidery and embellishments.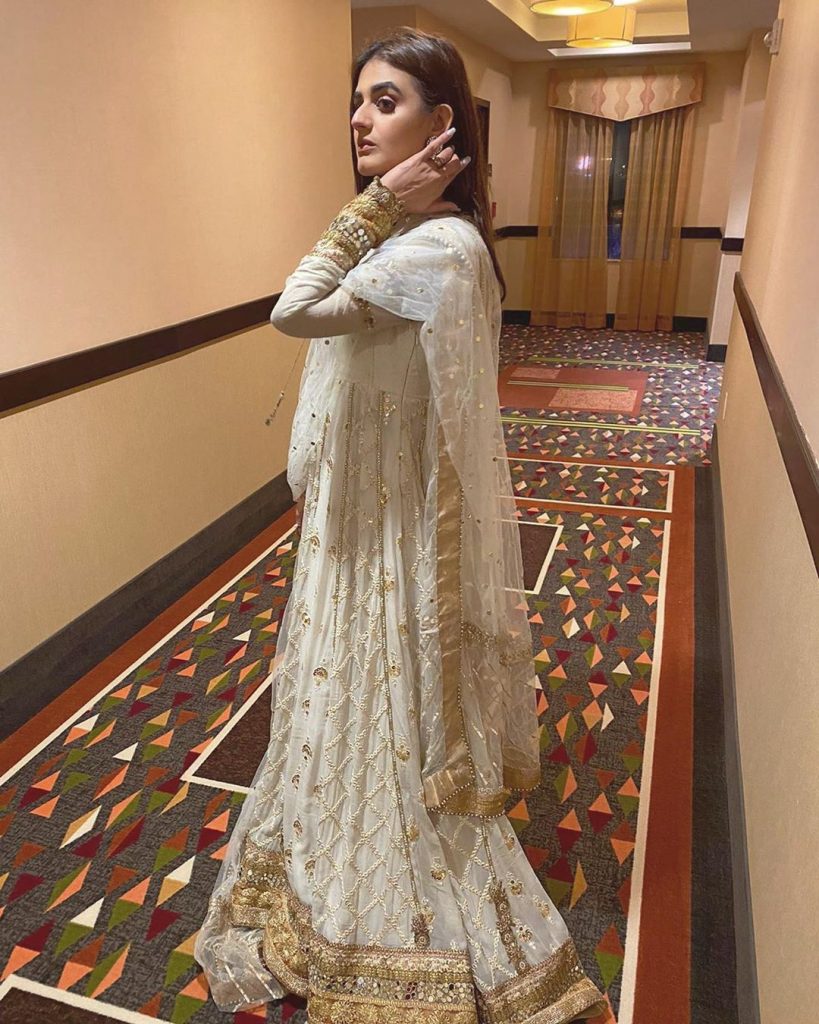 Pastel Gray Net Gown By Zainab Chottani
Hira Mani looked graceful in this net embroidered gown in pastel gray color designed by Zainab Chottani.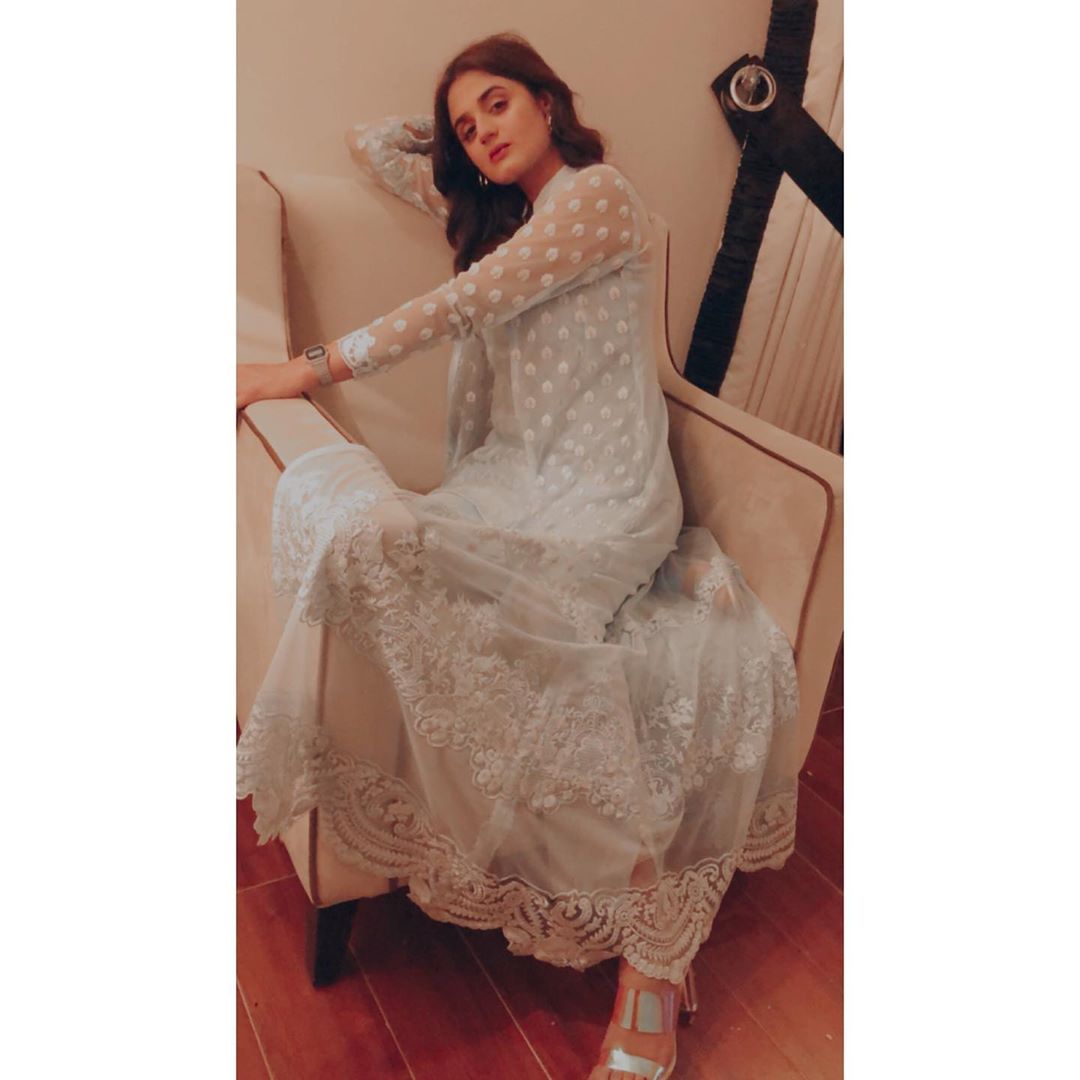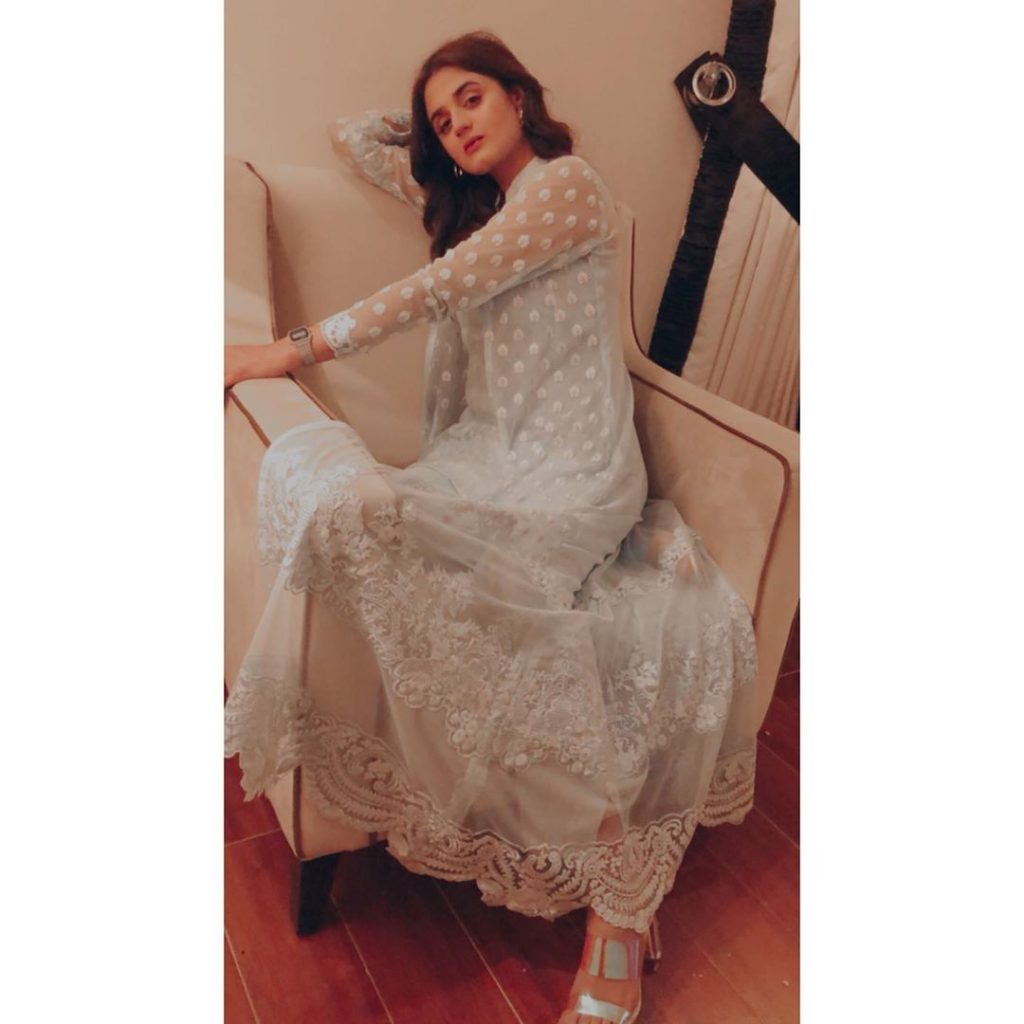 Have you seen our list of best dresses worn by Hira Mani? Do you guys agree with our selection? Share your views with us through comments section!