Noor Bukhari is Pakistan's famous actress who has done a lot of films and made a substantial name. Her famous film was ' Ghar Kab Aogay'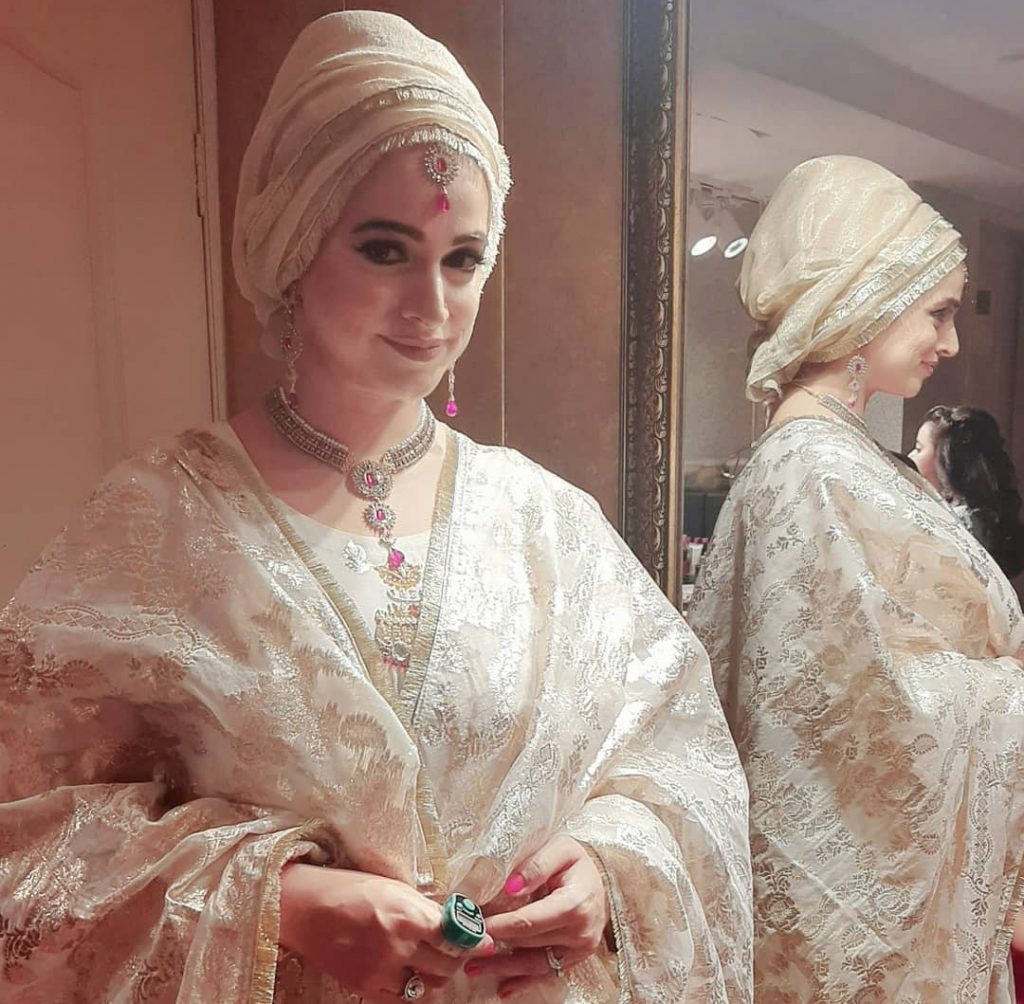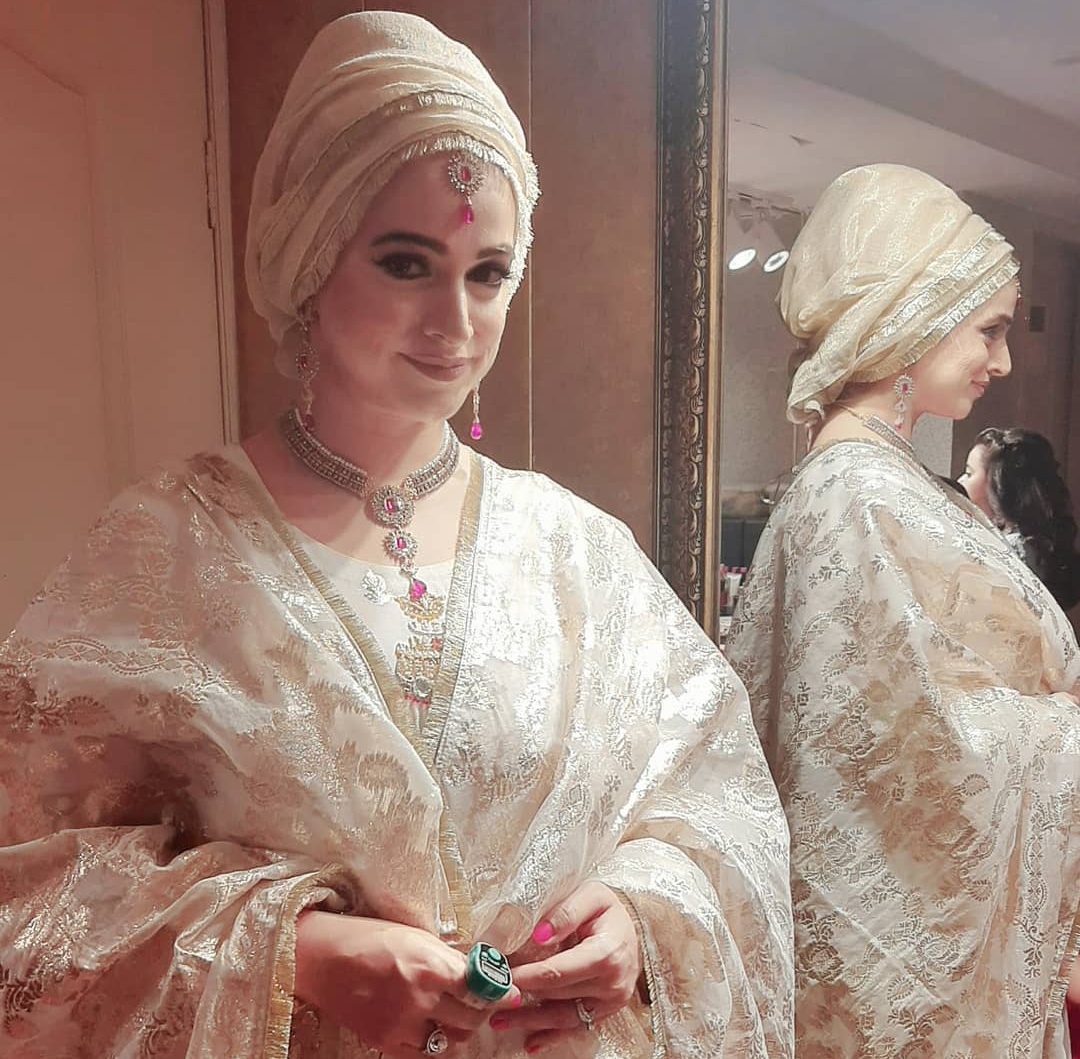 Noor had worked in all kind of bold films. She also did hosting. Noor also produced a film Ishq positive which didn't do well.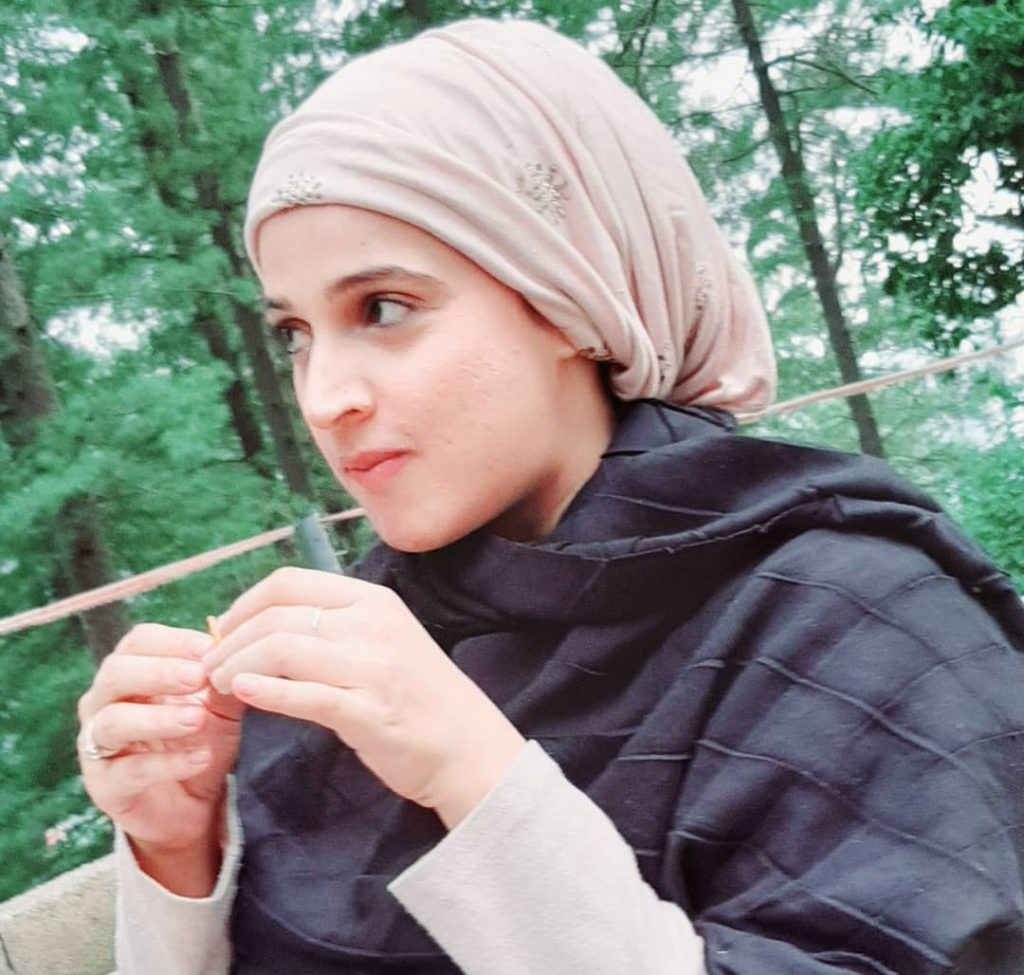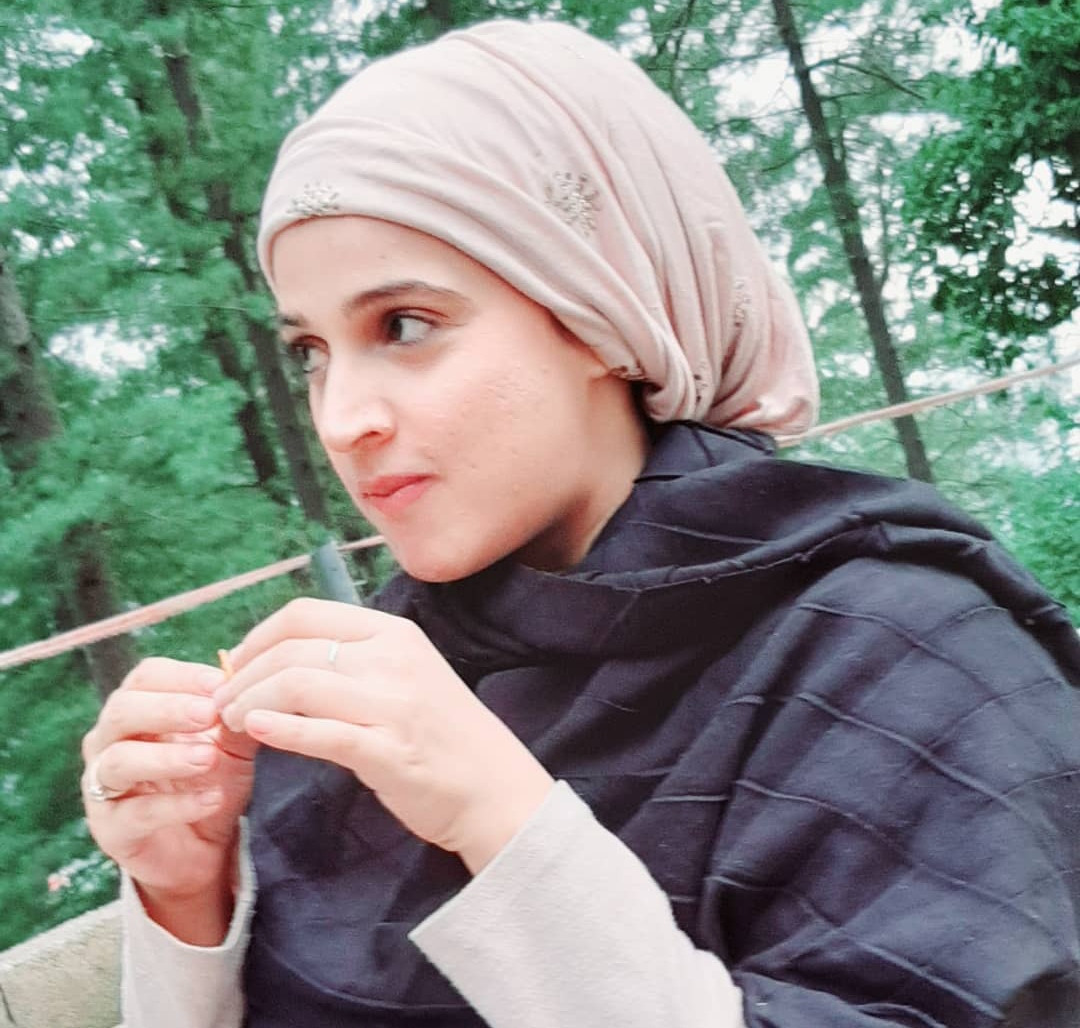 Recently Noor posted a story on her Instagram where she condemned a bride wearing a short shirt on her wedding day.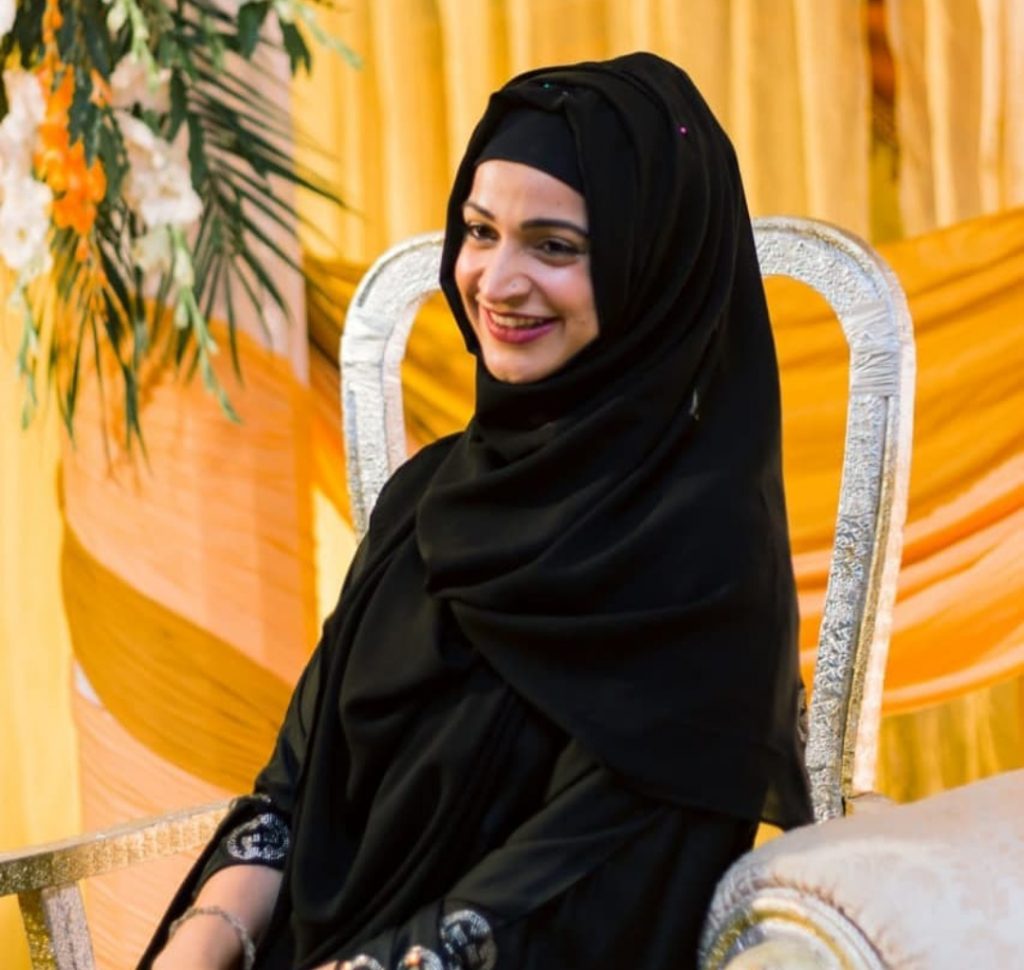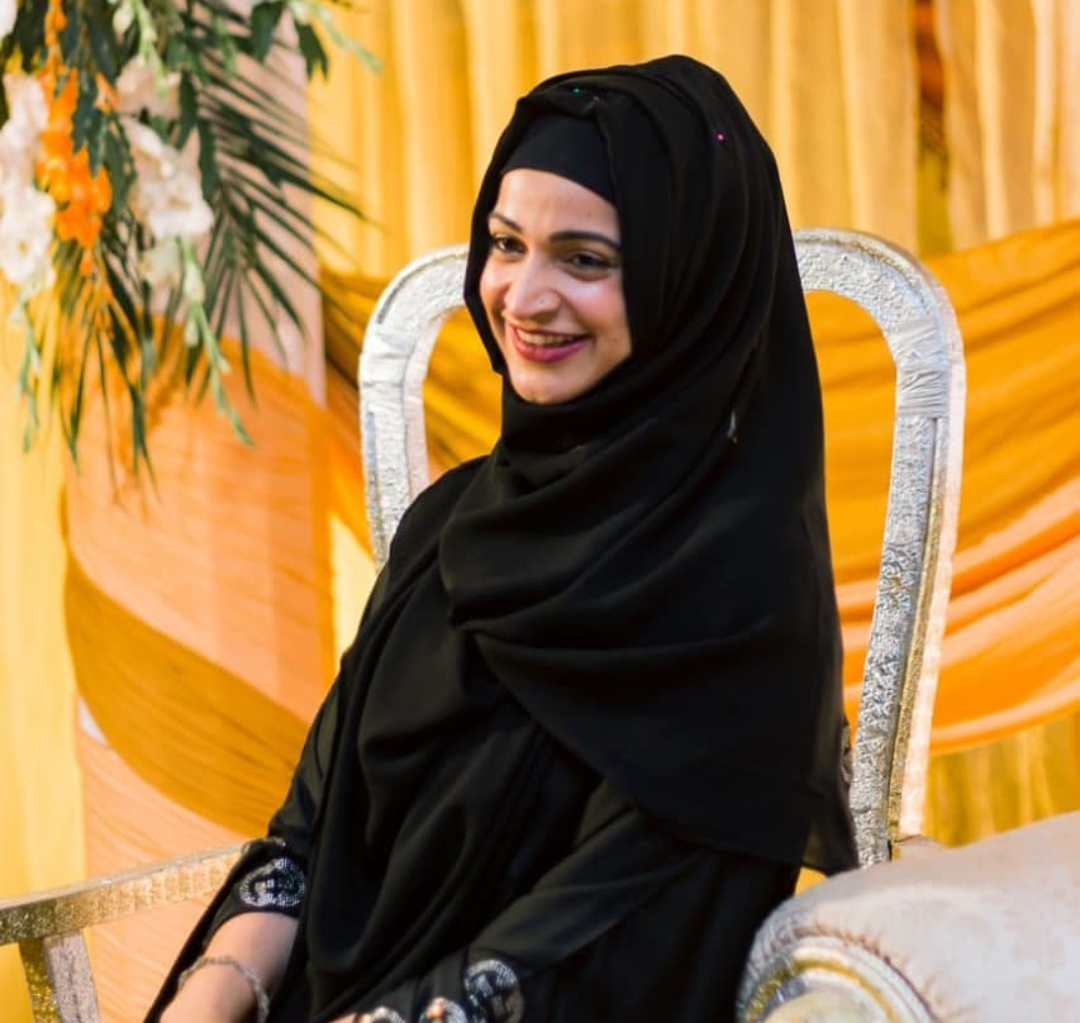 To her post actress Zoya Nasir called out Noor Bukhari and taunted her about her past. Zoya said that it is good that she had her spiritual calling but now she should not name and shame others. Zoya clearly said that we all are aware of Noor Bukhari's past.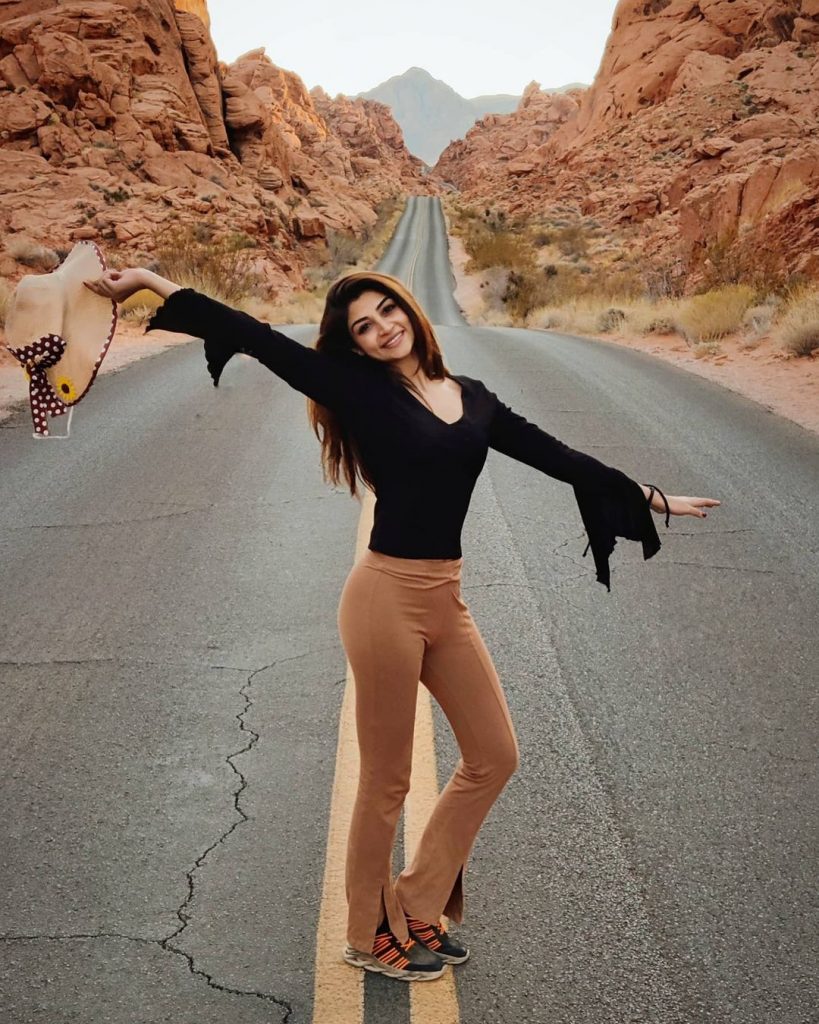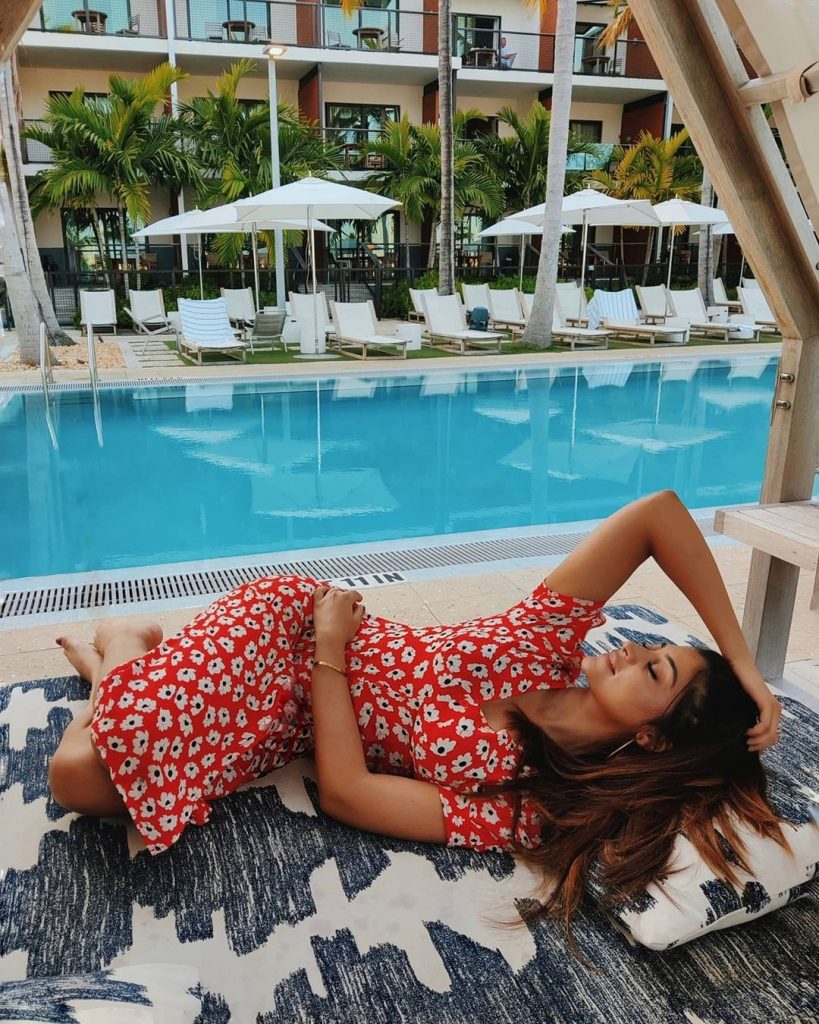 To this, Noor Bukhari said, I apologize Zoya, I already regret about my past. She further said, " this bothered me because there used to be the times when Bride in modest dressing used to be praised and admired a lot". She kept on saying, " I still realize my mistake and I took down my post "
Here are screenshots of the feud between the two actresses.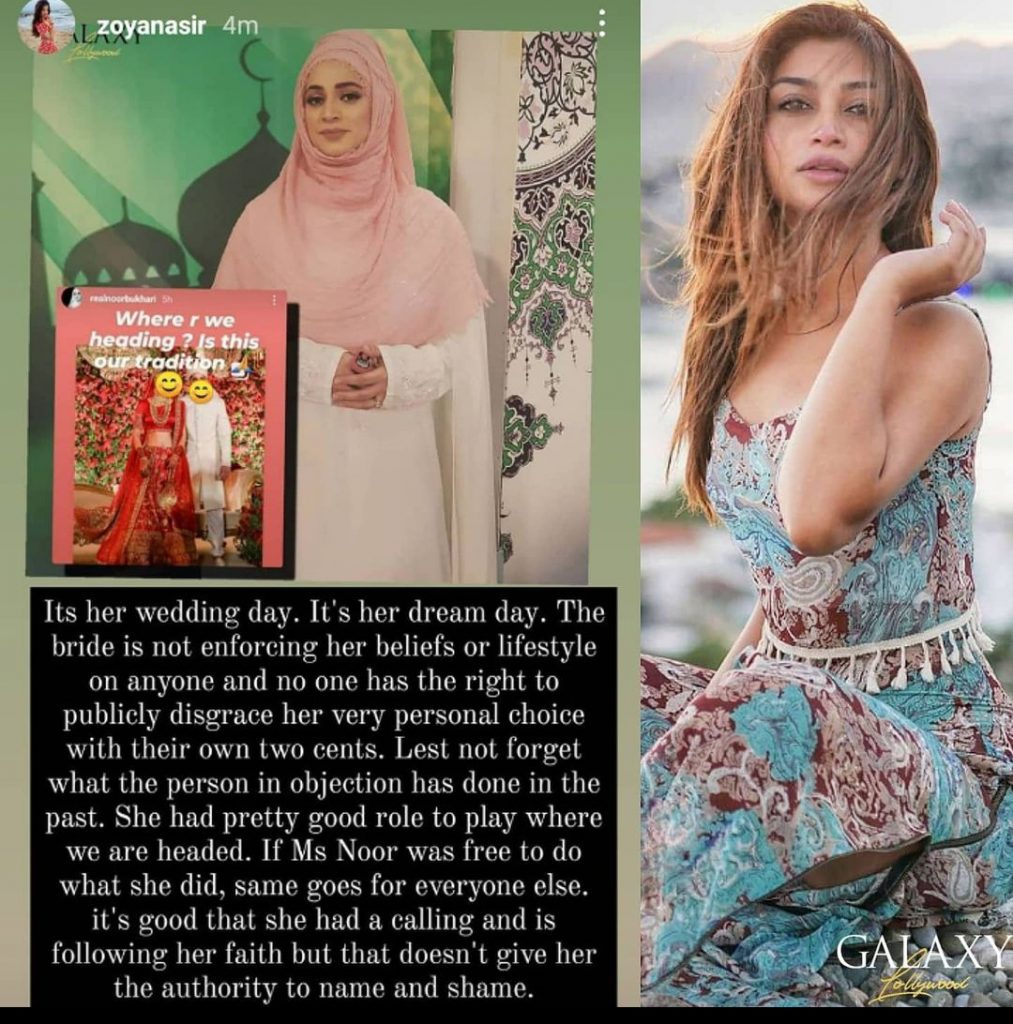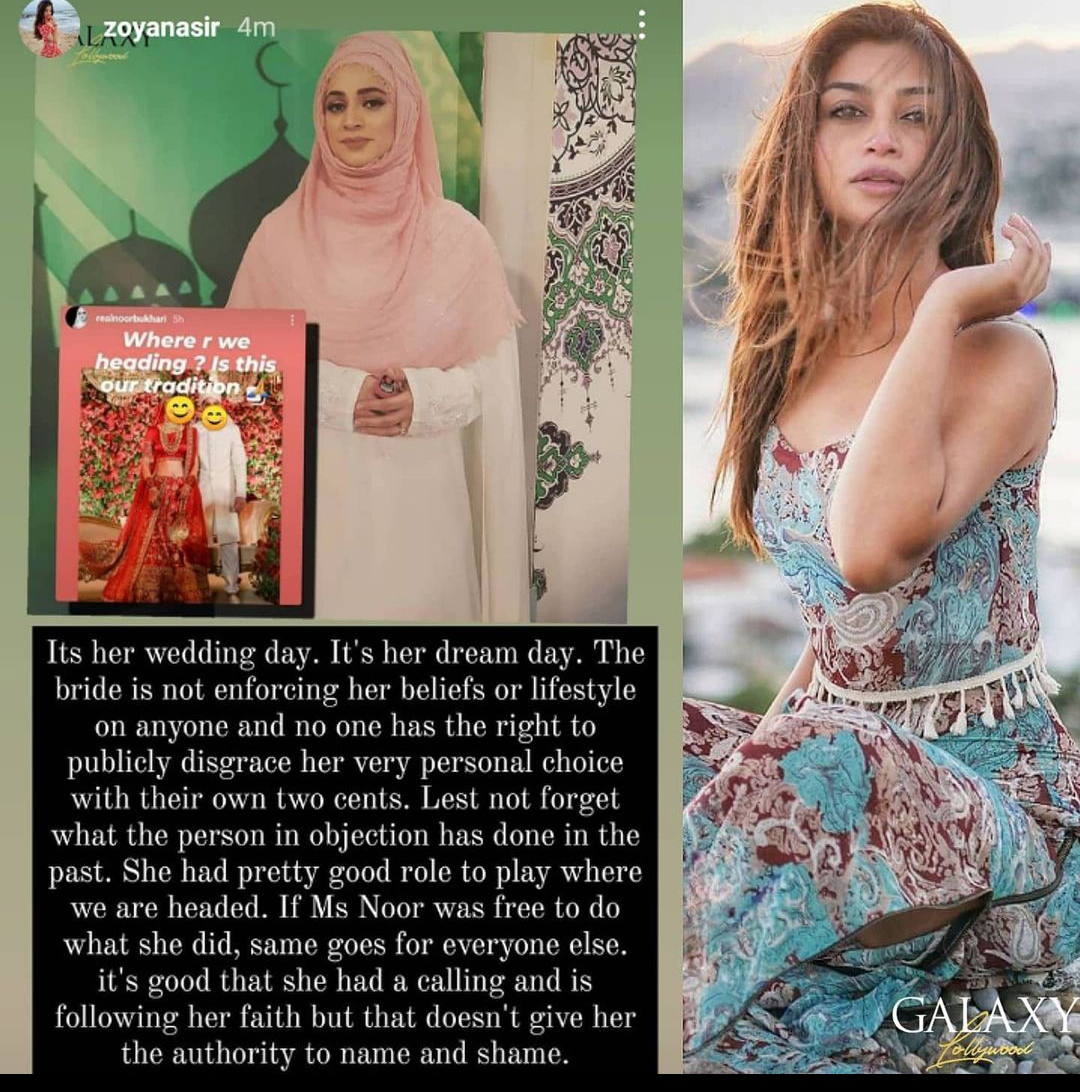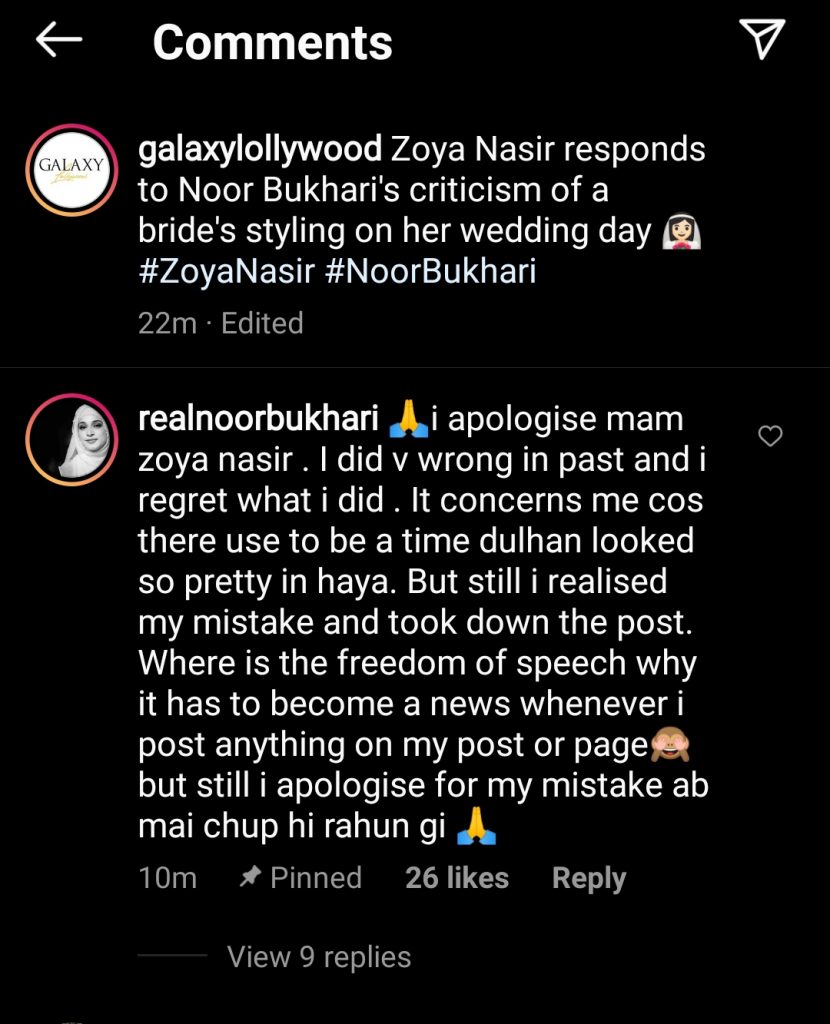 Noor further said that we cannot even call spade a spade, we are judged if we give honest opinion about wrong.