The recent photoshoot of Sajal Aly and Ahad Raza Mir for designer Zara Shahjahan's latest bridal collection received a huge response from people. Many people loved it, from clothes to styling everything was on point. Of course, Sahad has a huge fan following on social media.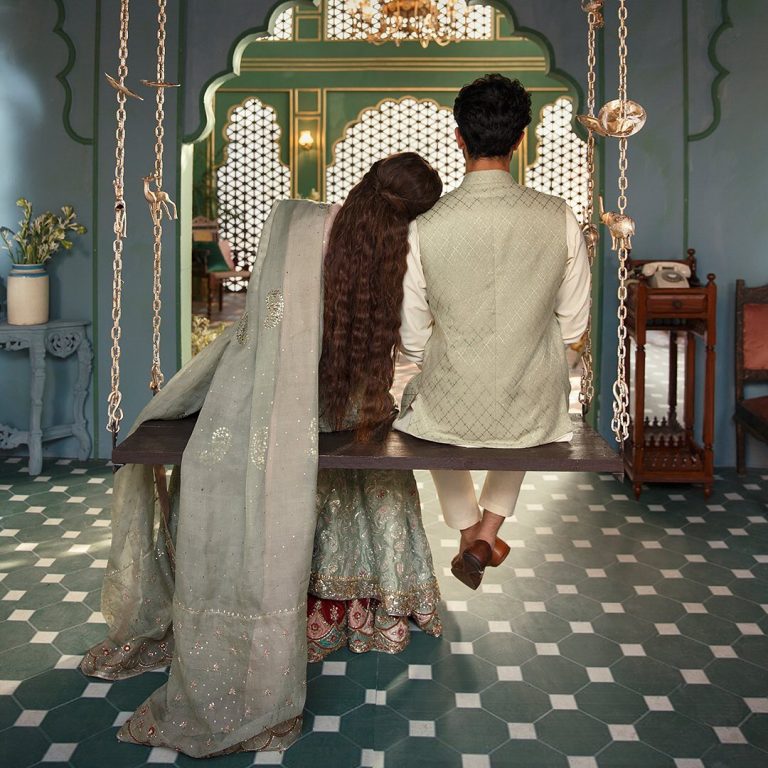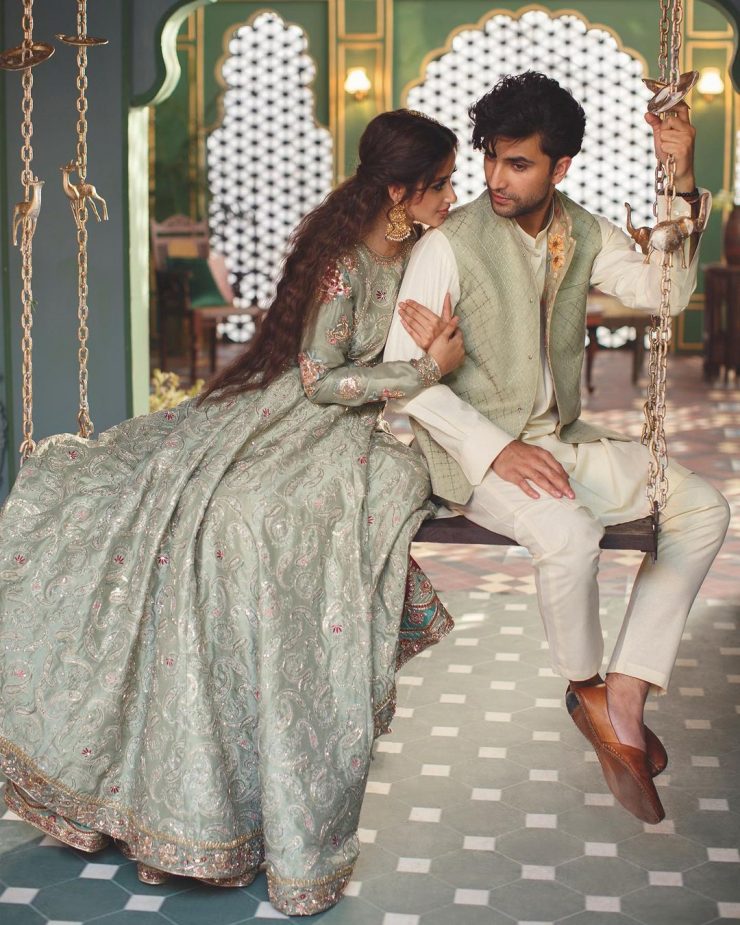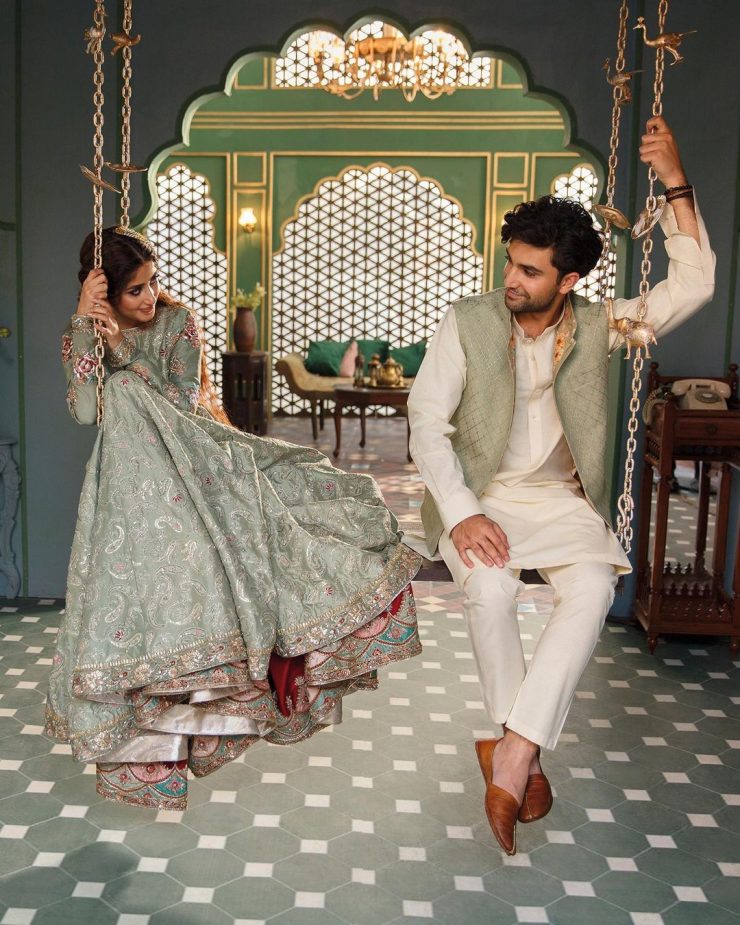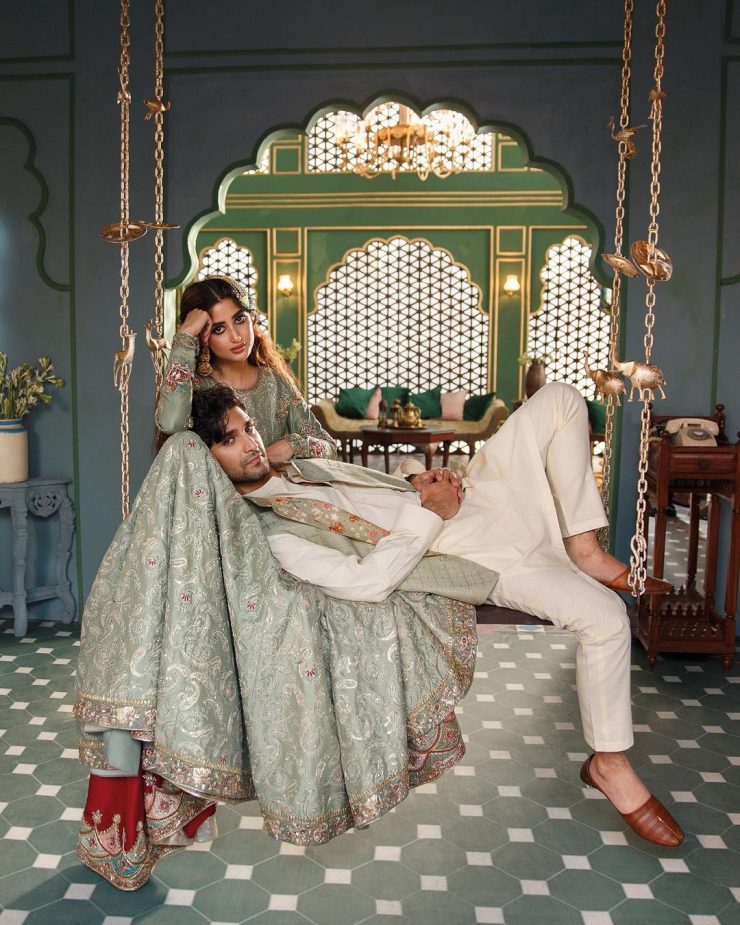 Surprisingly, most of the people didn't notice how the whole photo shoot was a copy of Indian web series 'A Suitable Boy'. The series is about newly independent India, a passionate literature student Lata Mehra who is torn between family duty and the promise of romance as three very different men try to win her heart.
It features Tabu and Ishaan Khatri who are in love with each other. The complete style of Ishaan Khatri and Tabu from 'A Suitable Boy' has been copied by Zara Shahjahan for this shoot.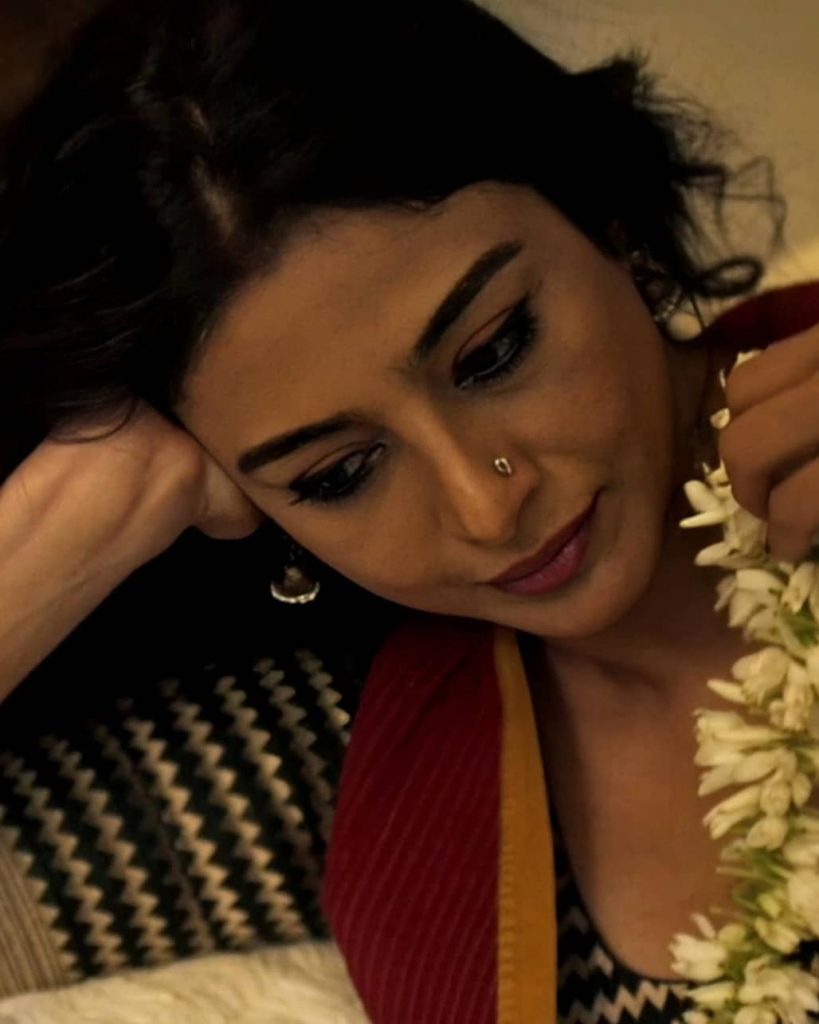 This interesting fact was pointed out by an Instagram user, Saad Sarosh. He wrote, "Why‼️ They have clearly spent a huge sum on this shoot, bagged the biggest stars including a very popular celebrity couple YET have served up this copy. The recent #ZaraShahjahan bridal campaign starring the likes of #SajalAly #AhadRazaMir alongside Lollywood darling Resham and model Eman Suleman just debuted a stunning photoshoot that has caused a frenzy on social media‼️ However, one cannot overlook the fact that the entire theme, set and mood of the shoot is eerily similar to Mira Nair's A suitable boy — a Netflix series starring Tabu and Ishaan Khattar‼️ Especially the first shot featuring Ahad and Resham is a blatant ripoff and not just an inspired shot as the team has simply replaced the book with a sitar. Similarly, the jhola, the mehraab and colours even hair and makeup seems quite massively inspired by the series. While the photoshoot is definitely grabbing headlines for its starring couple, it's just sad that they couldn't come up with an original concept rather than served an 'inspired' shoot."
Here are the pictures, have a look!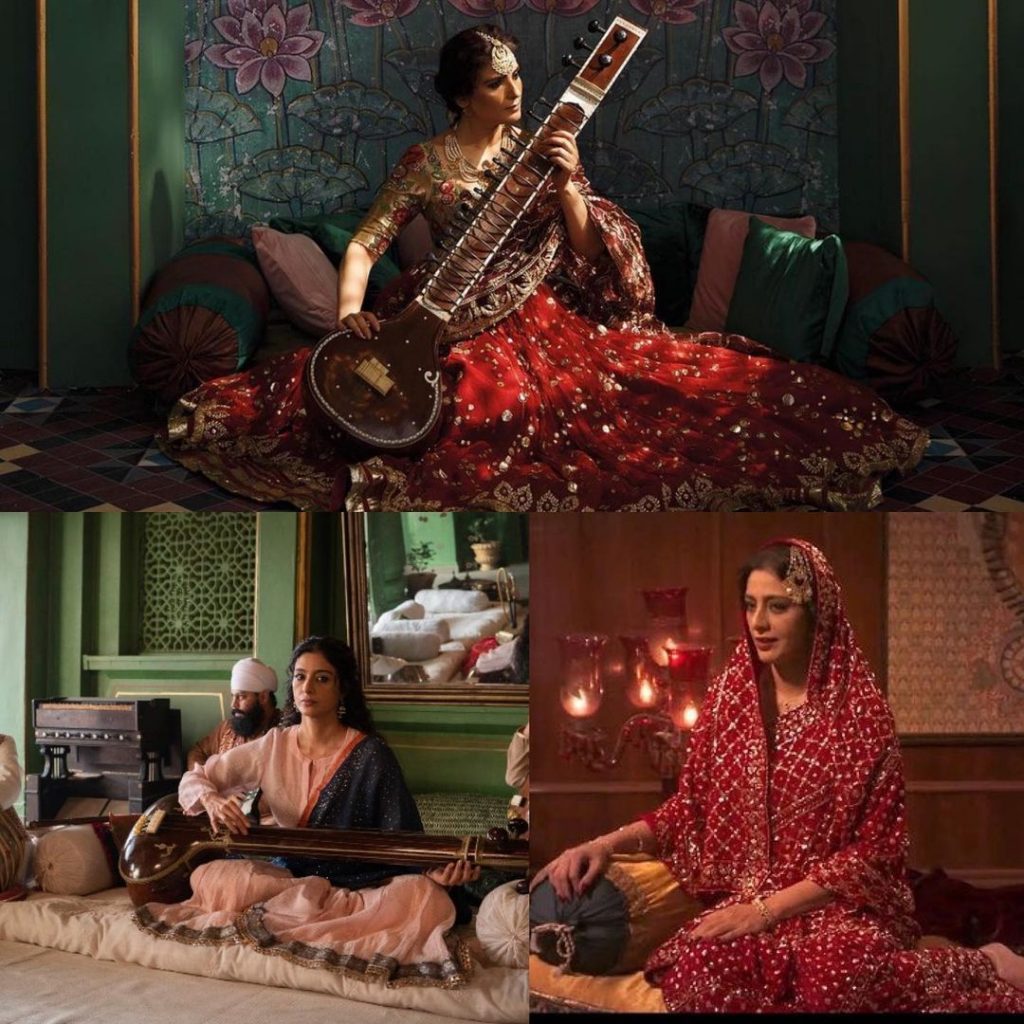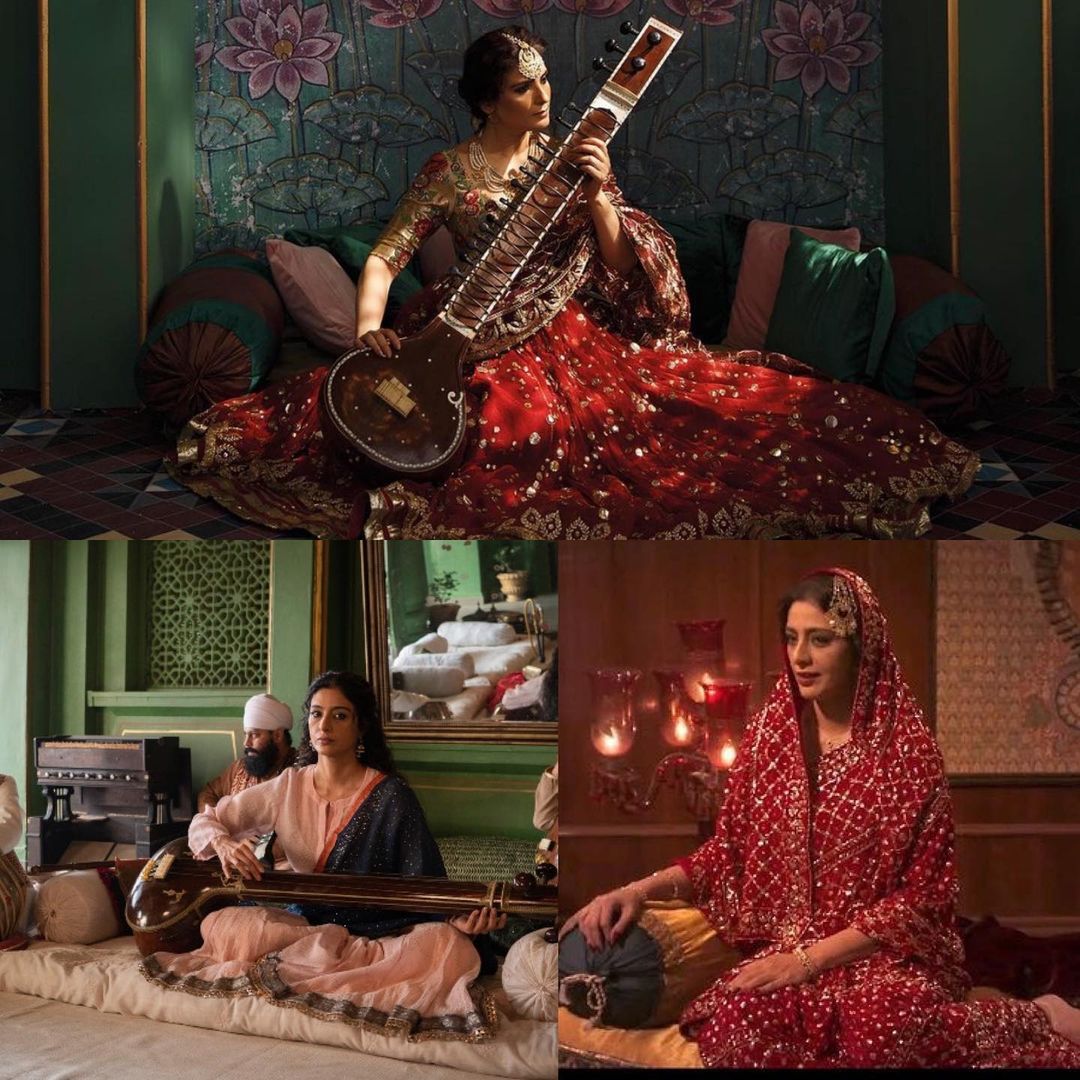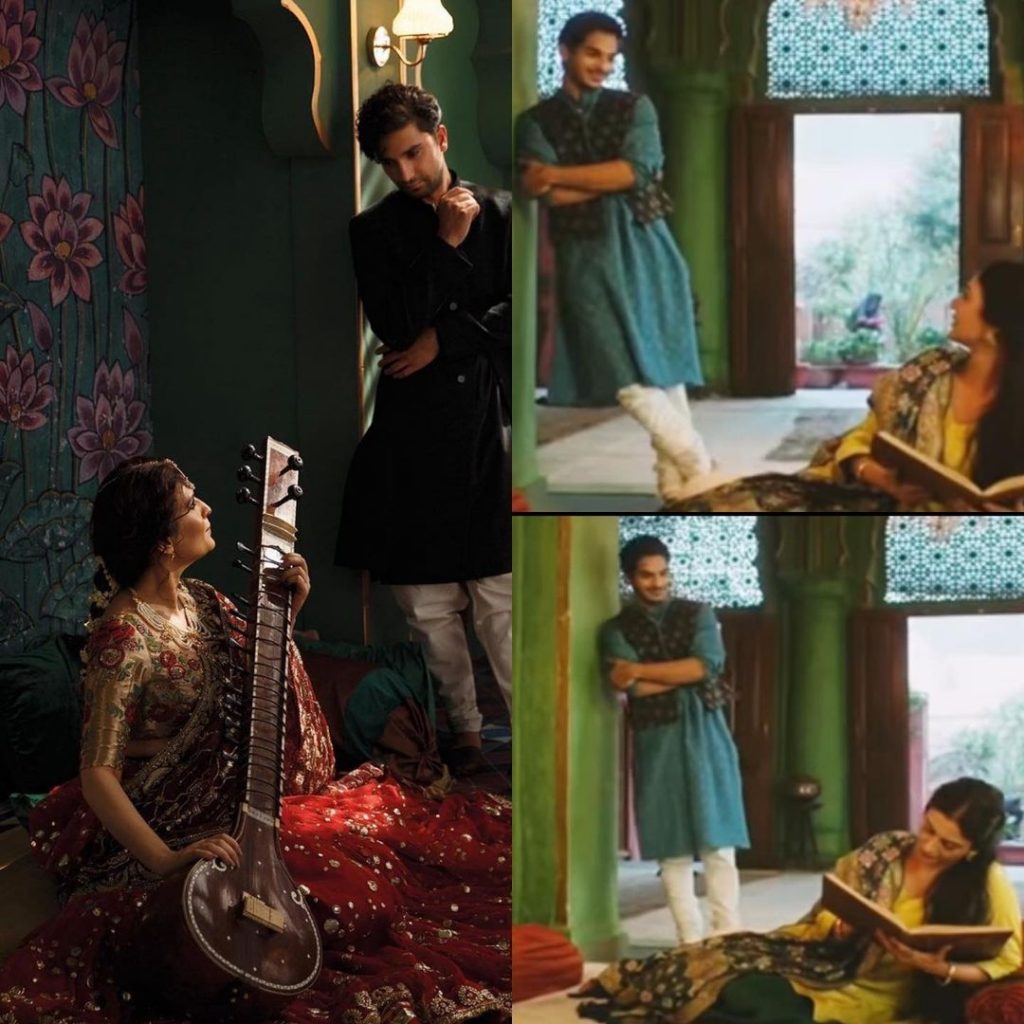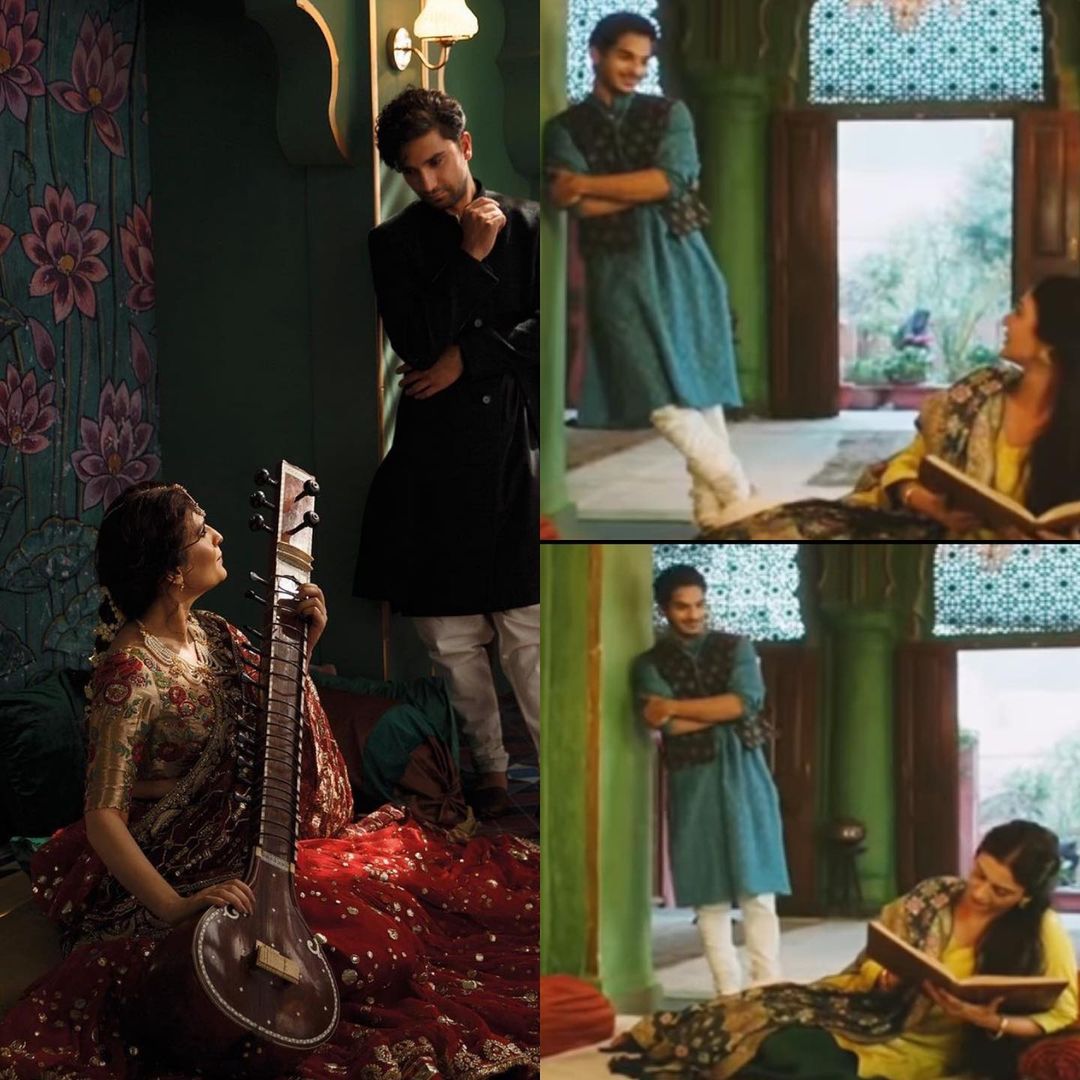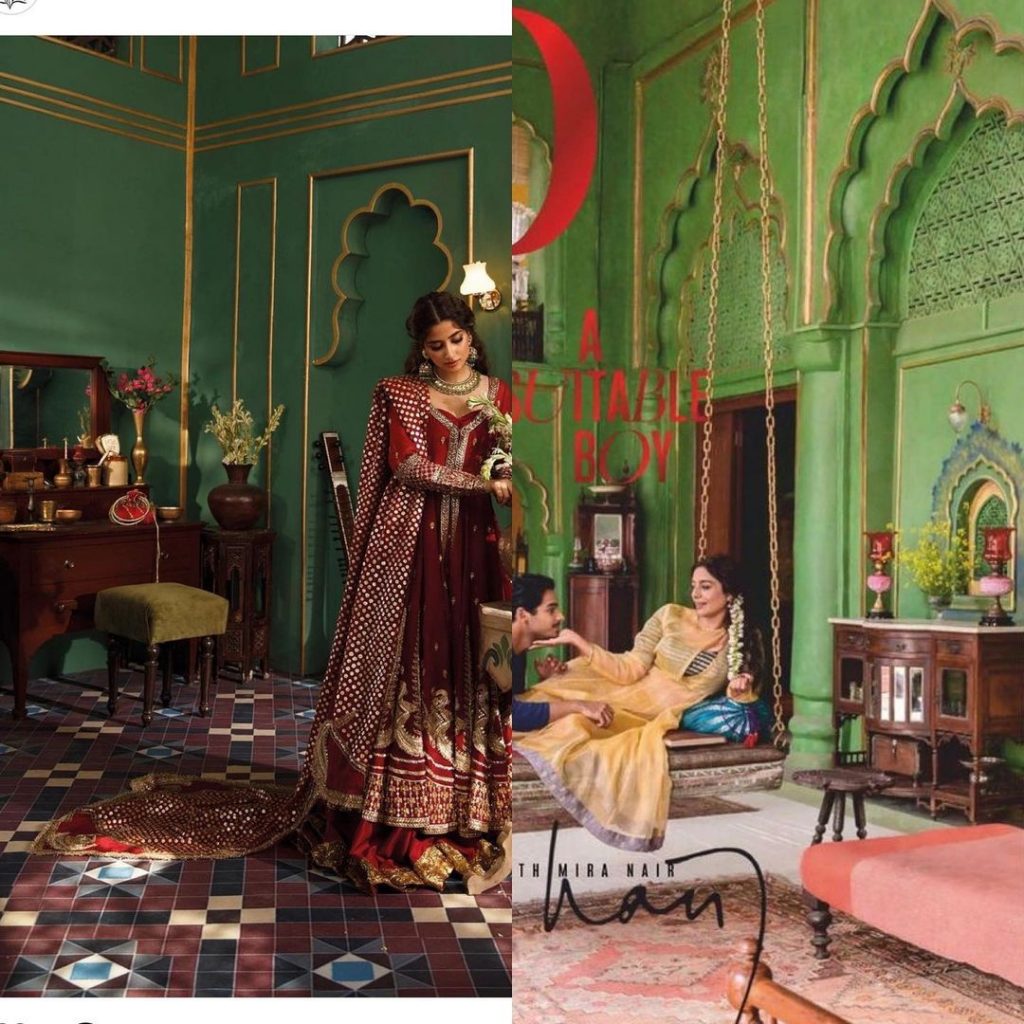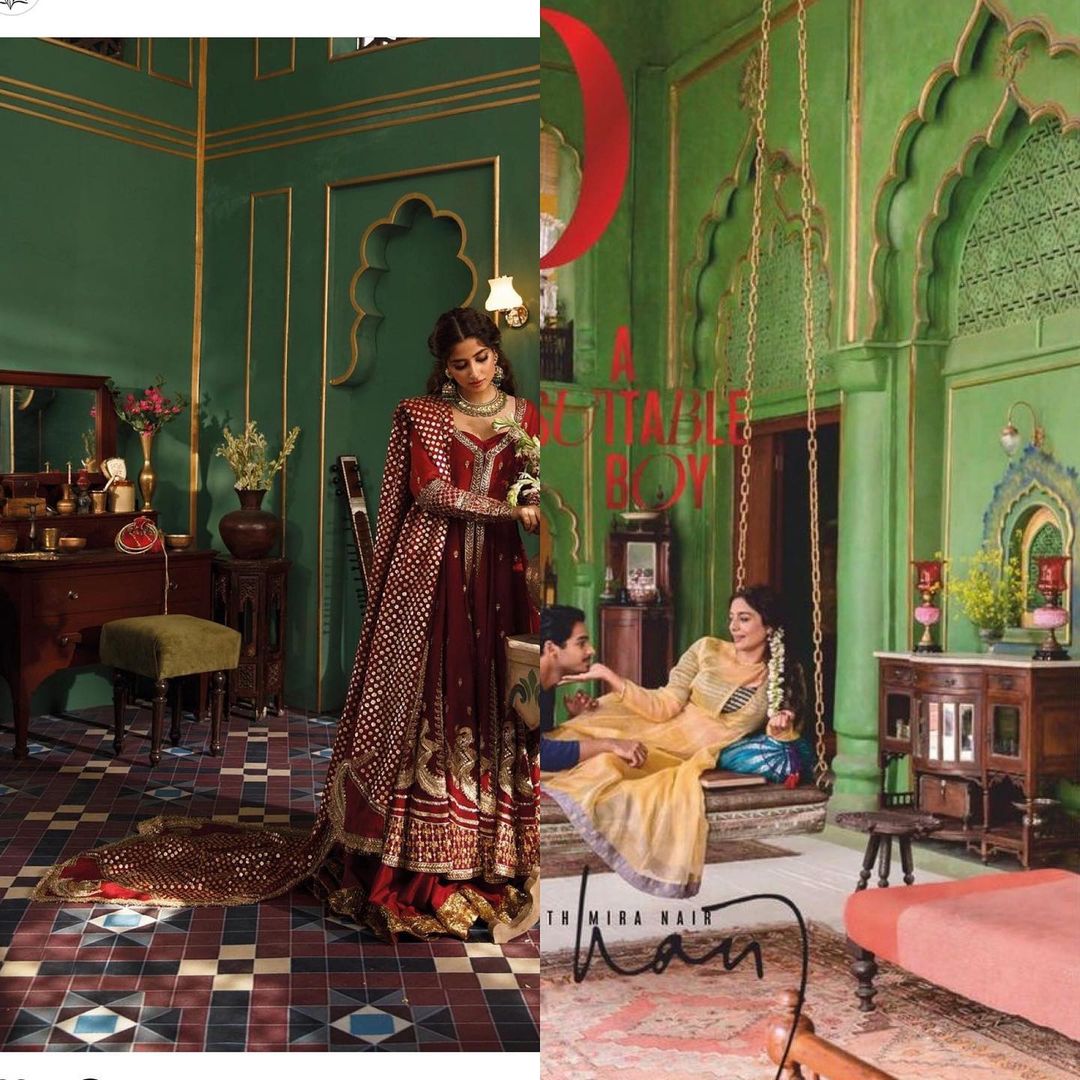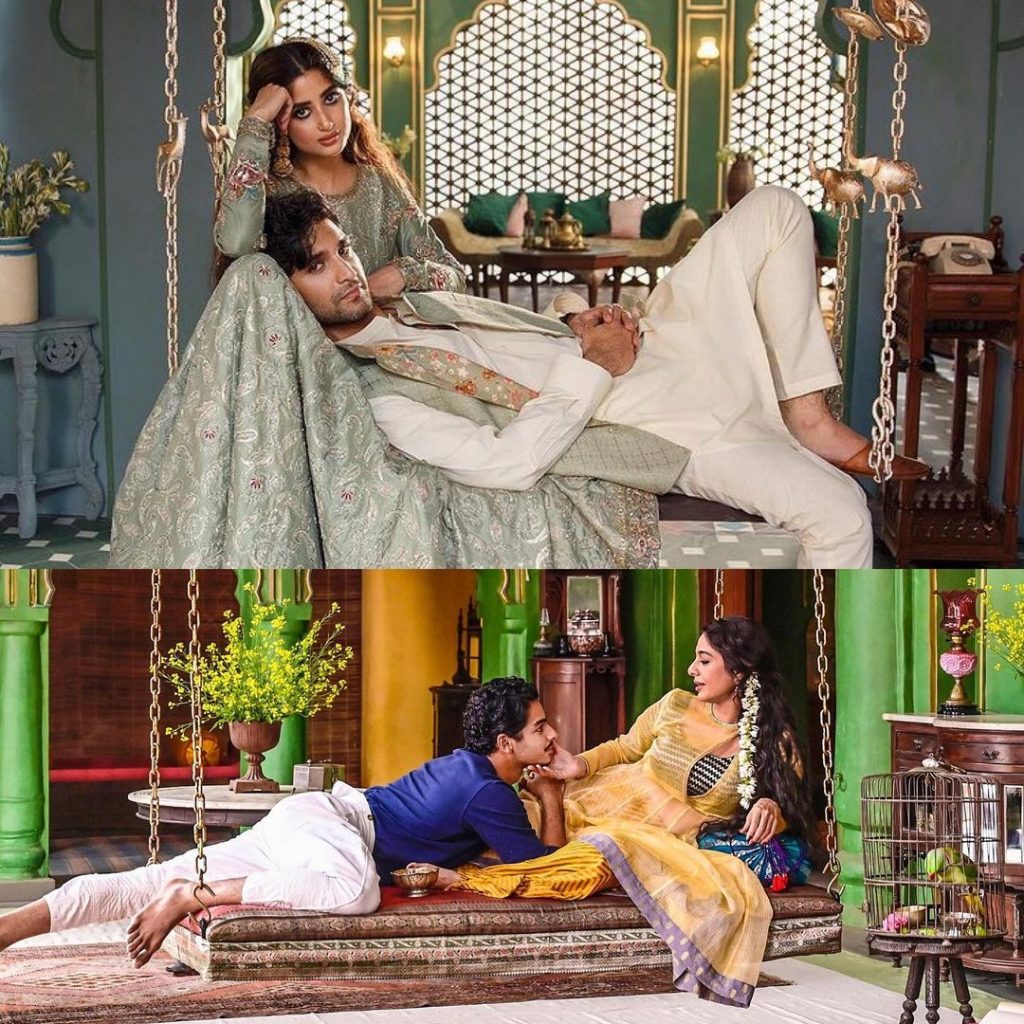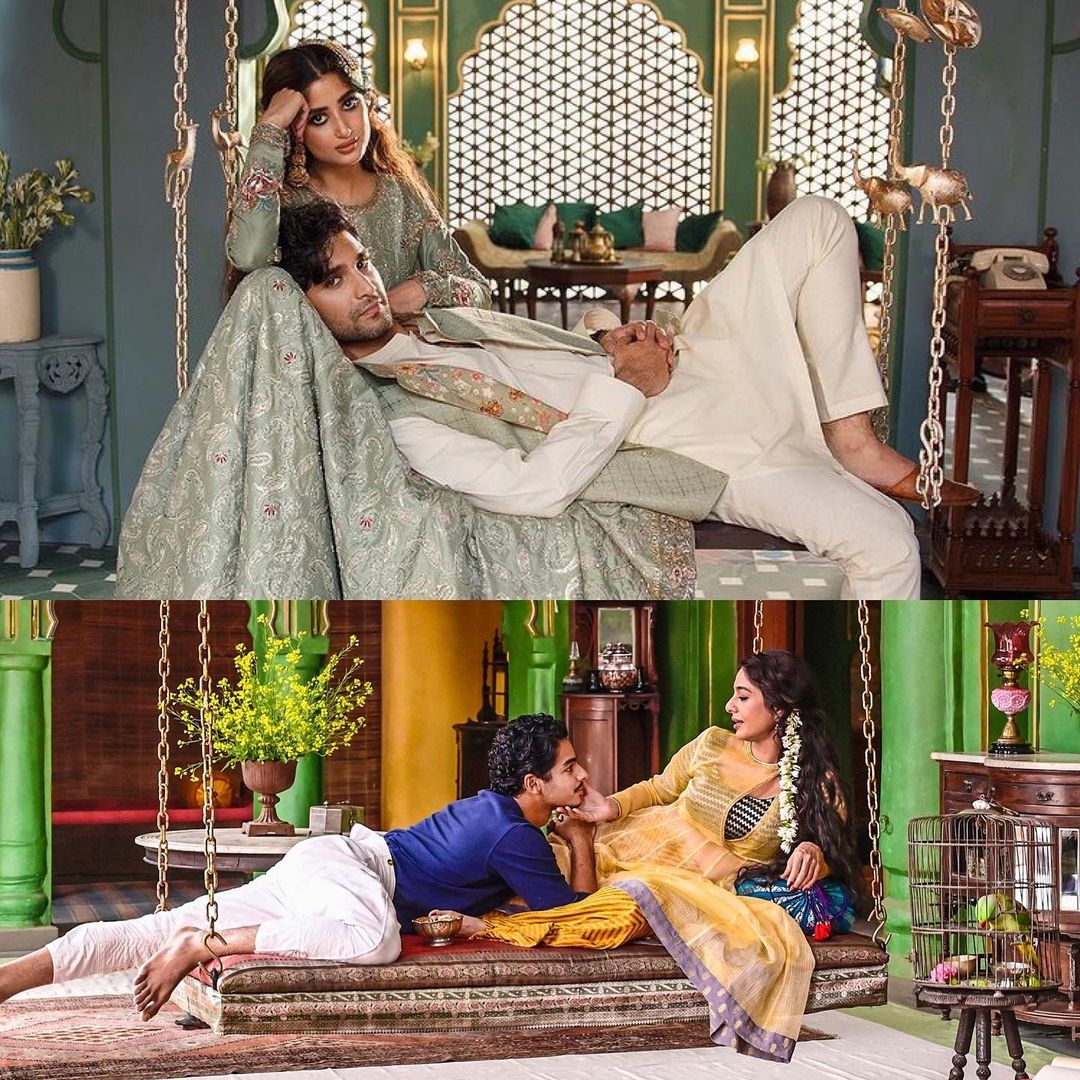 What are your thoughts about it? Do you think its a copy of 'A Suitable Boy' or not? Share your views with us.