Here's What The Cast Of Chalay Thay Saath Has To Say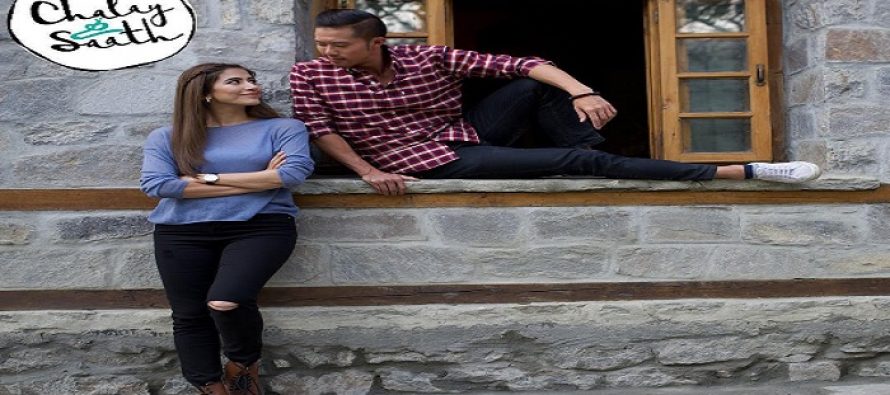 This year is going to be high on entertainment with lots of amazing movies coming our way. One of the most anticipated films Chalay Thay Saath is all about discovering love, friendship and family values. Starring an ensemble cast of leading ladies Syra Shahroz, Zhalay Sarhadi, Mansha Pasha, and new faces, Osama Tahir, Faris Khalid, and Kent S. Leung, the film is all set to release on April 21, 2017.
Talking exclusively to a blog, the cast of Chalay Thay Saath, and its producers Beeinish Umer, Umer Adil and Sheikh Sheraz Mubashir discuss their expectations from the upcoming flick which will hit the screens soon.
Syra Shehroz:
"I'm honestly super nervous as this is my debut film but I signed this film because it was so different from the rest of scripts I had read. I hope the audience feels the same way."
Mansha Pasha:
"Very excited and nervous about the release of my debut film Chalay Thay Saath. Our team and cast were extremely hard working and diligent and I have my fingers crossed! Hopefully, the hard work everyone has done will pay off!"
Umer Adil:
"The aim is to showcase the positive and progressive image of the country on the big screen. Chalay Thay Saath is our humble effort in the path of creating an identity of the Pakistani cinema, which is independent and true to itself. It is a pure family entertainment film and the story has many layers; it is inspired by real events and shot in one of the most stunning landscapes in the world. With CTS we hope to contribute towards bringing the audience back into the cinema and we want to send see them step out of it happy."
Zhalay Sarhadi:
"Chalay Thay Saath, as the name embodies, is a peek into relationships from all angles. I feel that people of all ages would resonate with it at some level. It is a simple story told about the intricacies of human emotions. I expect that it would garner an audience from almost every age and that is what we haven't yet been successful in as an industry. I have full faith in these stories and that they would make a mark if not just spark a feeling of warmth."
Beenish Umer:
"Chalay Thay Saath is a result of sheer hard work and determination by the entire team. It has been a constant battle for finding THE mix, (of entertainment with some substance and gravity). It is a new industry; we are very excited for being a part of this rebirth of Pakistani cinema. For me the reality of this project and it's standing today, comes as if from divine intervention, a bigger reason for it to happen which is beyond my understanding. Only time can tell what the future holds and how CTS will be received by the audiences, but I do know that it is a glimpse of everything we stand for, it has not been a formula solution for us and we hope that the audience also get out of it the heart and soul that has gone into its making"
Faris Khalid:
"I'm hoping people enjoy and appreciate the work that has gone into telling this story, character development and departure from Bollywood influence to promote a new wave of Pakistan cinema."
Sheikh Sheraz Mubashir:
"We are very excited to release this movie all over the world and with high hopes that people will not only enjoy this movie for its story but also appreciate the attempt at highlighting the Pak – China Relationship along with the exploring the immense natural beauty of our country which should be known around the world for the positives as well. A simple message to all the audience out there to come and watch this film and witness the immense beauty of Pakistan."
---