Ghana Ali is the leading name in the Drama industry who is in showbiz since 2015. She has appeared in a number of serials as a supporting and leading actress for which she has been nominated several times. When we talk about beauty with a brain then the name which instantly comes in our mind is sure of Ghana.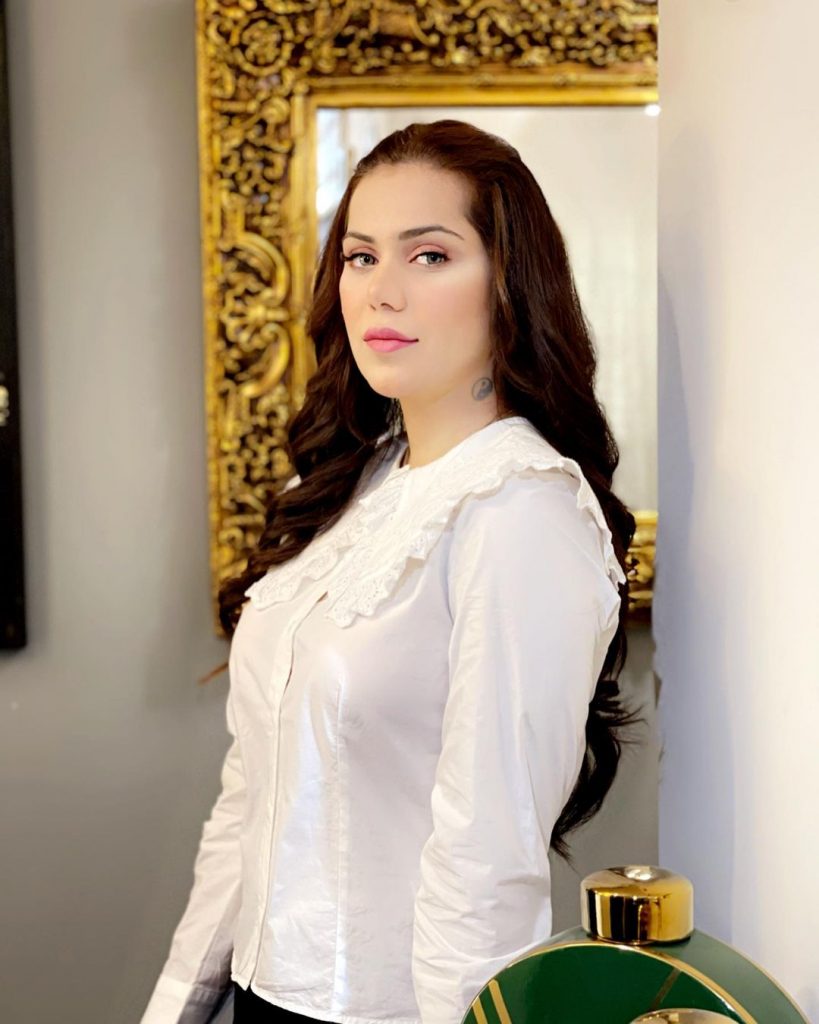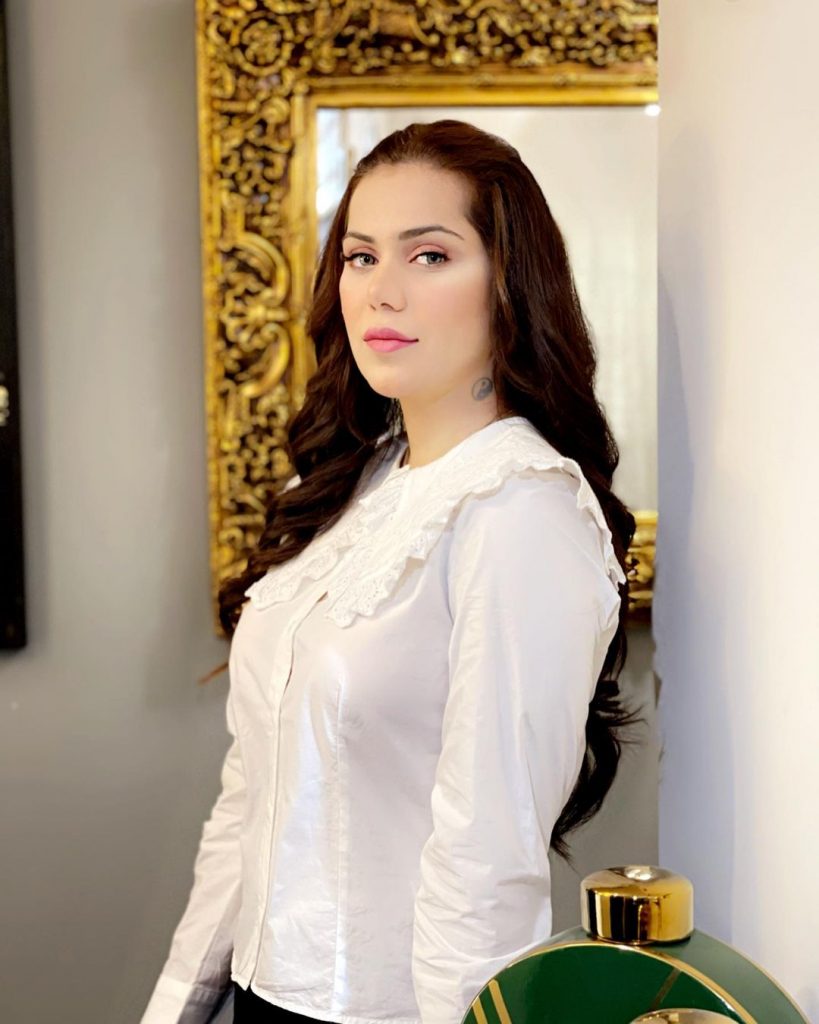 Ghana Ali was all set to appear in drama serial "Benaam" which was going to air on ARY Digital, but due to some personal reasons Ghana backs out from drama serial "Benaam".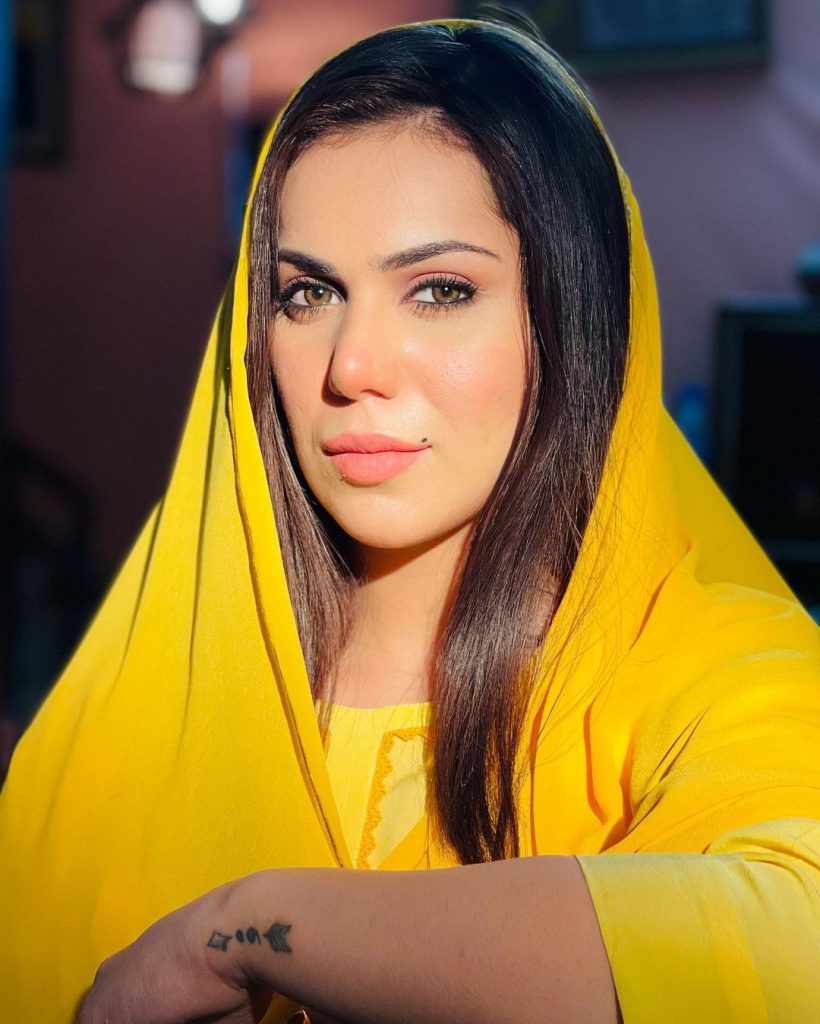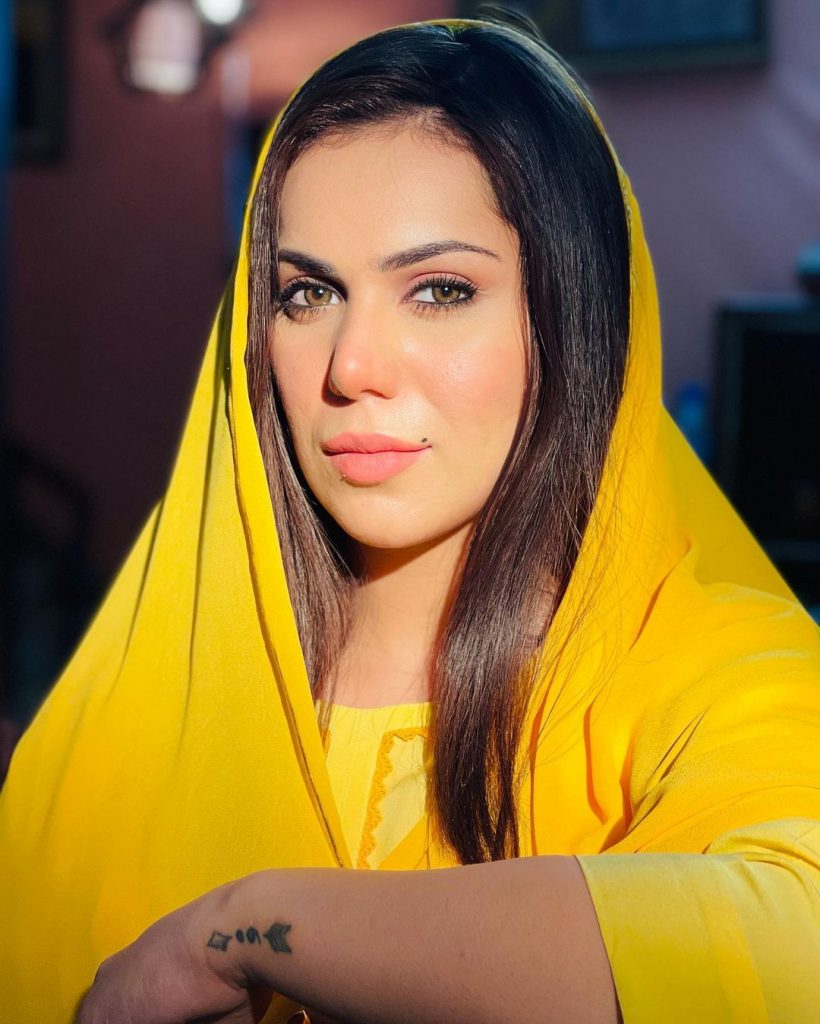 Ghana Ali taking to her Instagram story disclosed the reason of not being a part of "Benaam" anymore. "Though it was my first positive character which I was going to portray in Benaam, but you'll not see much of me in that project unfortunately because they had to cut my character due to some reason and I asked for it. I had to eave it in the middle so they wrapped up my work due to an urgency."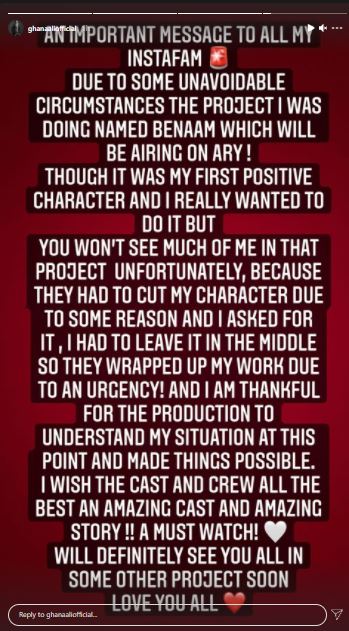 "I'm thankful to the production to understand my situation at this point and make things possible", added Ghana Ali.