Looks like the trend Mahira Khan started is catching up with other celebrities too. Hina Altaf posted a picture on instagram in which she wore beautiful earrings. She asked people to comment and said that she will send her earrings to whoever wants them. We are not sure what became of the earrings but one of the fans asked Hina Altaf to send her the T-shirt she was wearing. The response Hina Altaf got to this post basically showed her fan following.
Hina Altaf posted the picture of her fan who got the t-shirt, she was wearing it and was clearly on top of the world knowing that she was wearing a shirt gifted to her by her favorite celebrity. Mahira Khan also sent her kurta to one of her fans who asked for it in a live chat. Some people also mocked Hina's sweet gesture and said that she was trying to be Mahira Khan.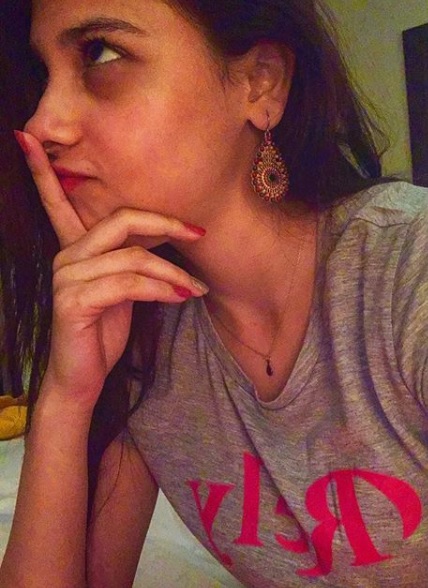 Hina Altaf keeps on giving her fans a reason to love her even more every day. Sometimes she surprises her fans with giving them gifts and at other times she has advice to give. Hina Altaf has changed the direction of her life in a positive way and there are so many people who appreciate that.