Hina Khawaja Bayat is a veteran actress in Pakistan's entertainment industry whose appearances include Uraan, Ishq Gumshuda, Aunn Zara, Humsafar, Zindagi Gulzar Hai, Muqaddas, and Shehr-e-Zaat and currently on air drama Khuda Aur Mohabbat 3. Hina is married to Roger Dawood Bayat. He is a business personality of an International Conglomerate based in Dubai. Hina and Dawood Bayat are blessed with two children together. The veteran actress credits her success to her husband Dawood and her mother who has been a big support throughout her acting career.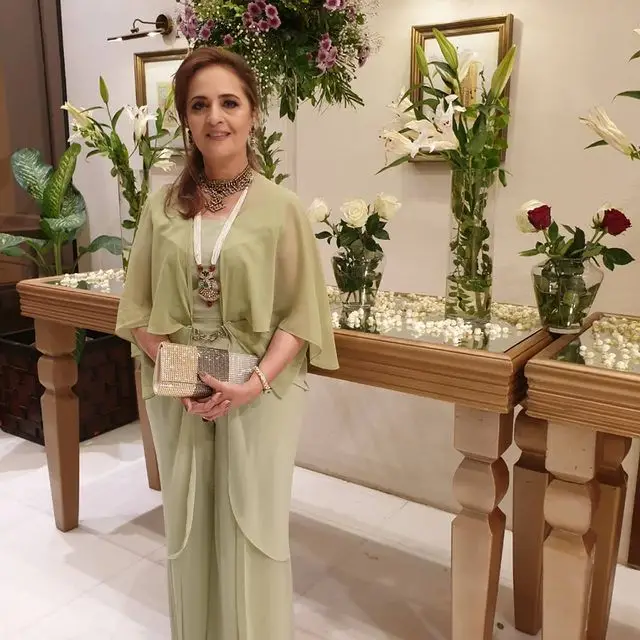 Hina Bayat has recently appeared in The Mazedaar Show hosted by Faizan Sheikh and Aadi (Adeel Amjad) and aired on TV one.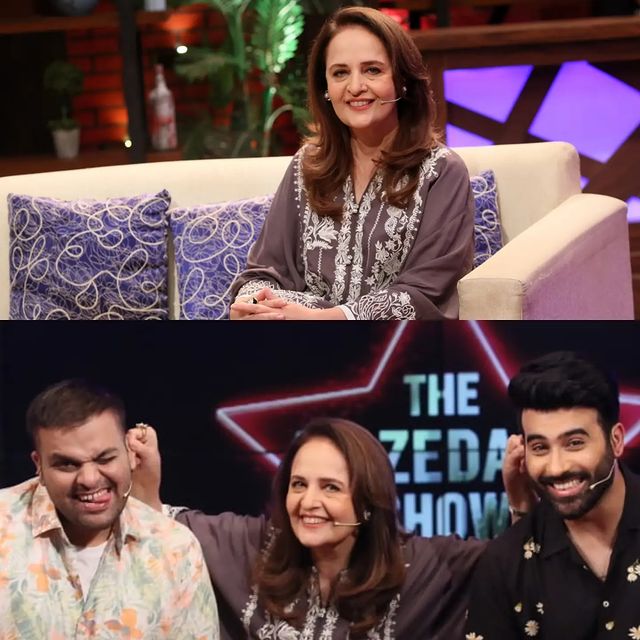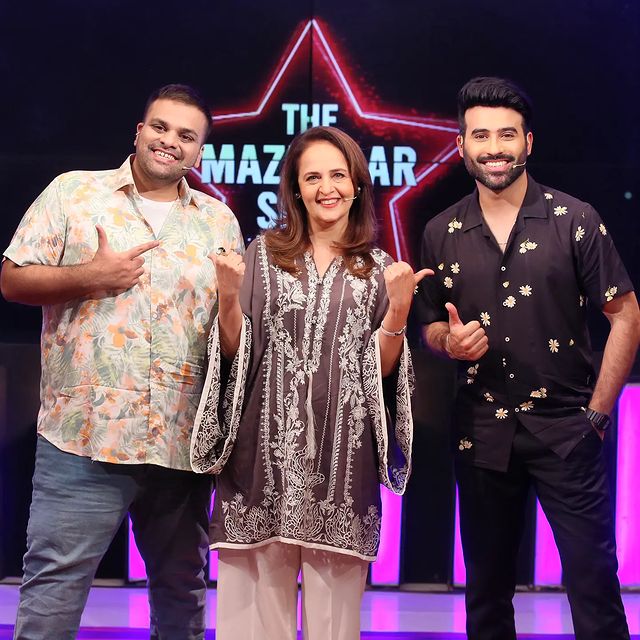 In the show, Hina Bayat shared how she got married to her husband and hilarious incidents that happened at the time of her marriage proposal. She said, "My friend planned our meet-up and paired up both of us for a dance performance at her wedding. She wanted both of us to get married and stay with her for life because we were both her best friends".
She added, "After my friend's wedding I and My Husband knew each other for 6-8 months and he decided to marry me. Without telling me he went to meet my parents and gave his marriage proposal. My parents asked him if his parents are aware that he is here with a marriage proposal but the answer was "No". Later on, his father got really angry with him for going with a proposal all alone".
She further said, "I was a bit confused before accepting his proposal then my friend asked me if I am interested in him or not otherwise she will get married to him. I then finalized my decision and said "Yes" to him".
Check out the video in the link below.