E Niwas's "Total Siyaapa" was made with the idea of amity between Pak-India but it seems that we are getting completely opposite reaction of the movie. The star cast of movie includes Ali Zafar, Yami Gautam, Kirron Kher, Sara Khan, Anupam Kher & V M Badola. PLot of the movie revolves around a Pakistani bachelor, Ali Zafar and and Indian girl, Yami Gautam's love life.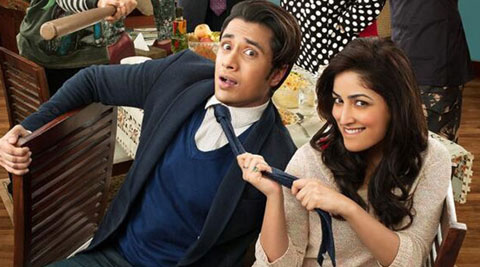 Hindu extremist group, 'Hindu Janajagruti Samiti' (HJS) claimed that movie "Total Siyaapa" is way too pro Pakistani and for this it should be banned in India. They came with a point that this movie is an anti-National movie and is in complete glorification of Pakistan.
According to me, there is no harm in attempting to have a friendly relation with your neighbor country.All we need is to be enlightened enough so that we wont be able to claim any comedy movie as anti-National one,rather we should always take them as source of entertainment.
What is your opinion about such type of movies ?
Rabia Basharat.