Hira Mani's interview with Samina Peerzada started with her talking about Mani instead of her own self. This is the first time that a celebrity talked about her better half in the interview before she talked about herself. When Samina Peerzada asked Hira why she was Hira Mani and not Hira Salman or some other name because Mani was after all Salman's nick name then she shared her deepest feelings of love for her husband.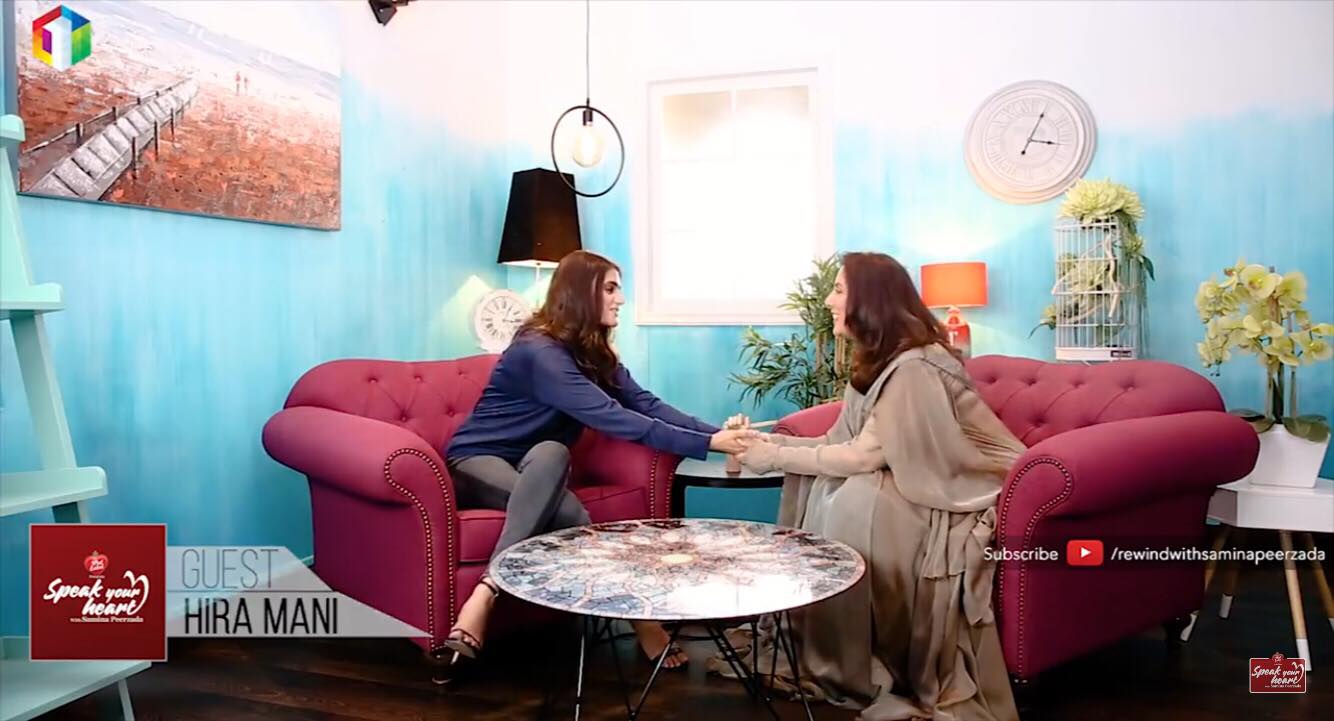 Hira said that she did not know who Salman was, she always knew Mani and believes that Mani is her introduction. People did not know that Hira was 17 when she spotted Mani on television and felt an instant connection with him. Hira was Mani's biggest fan at that time and she shared on this show that she is still his fan.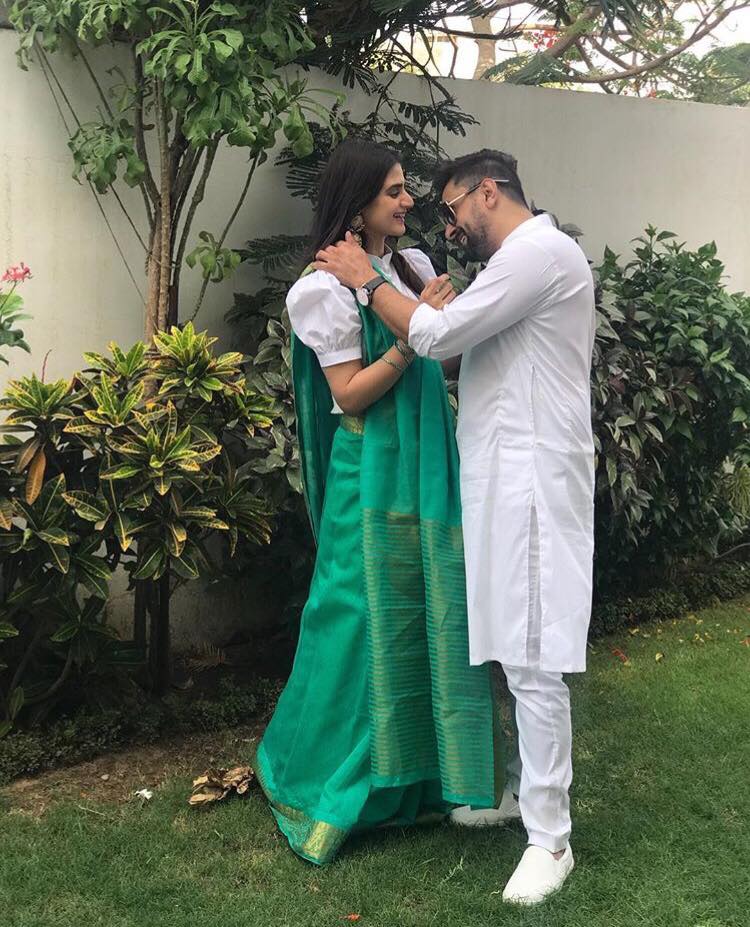 Hira said that Mani is a beautiful person. She shared that Mani introduced her to her own self by pointing out her positive qualities and telling her what she was capable of doing. She said that everything she is today, it is only because of her husband otherwise she wouldn't have been able to achieve anything if Mani was not there to guide, support and love her.
Hira also said that in her mind she was always a heroine and a die-hard romantic. She says that Mani did not kill that aspect of her personality but appreciated it, which is why she feels that he is a wonderful human being.