Indeed a change of taste is required now or at least some interesting stories please, don't know about others but I am literally getting bored watching same old stories again and again. The last quarter of 2013 and first quarter of 2014 was indeed good  lots of good dramas went ON-AIR and some ended on a good note while others proved to be a total disappointment in terms of ending for example Meri Beti, Sannata, aasmano pe likha and the greatest amongst them all was Ru-Baru. Some dramas experienced great endings like Bunty I love you (you may not agree with me on this), Muhabbat Subah ka Sitara hai, Ranjeesh Hi Sahi and Ishq mein tere. Now finally Pyaray Afzal is also coming to end, I must say that this drama proved to be the most interesting drama of 2014 and I am hopeful that its end shall not disappoint me either.
There is a saying in Urdu "Raat gai baat gai" so now we have to see what's on in second quarter of 2014. To be honest this quarter is a complete disappointment to me, nothing new but in fact worse than before. HUM-TV has let down its viewers a big time by telecasting dramas like "Janam Jali" moreover the trend of telecasting Umera Ahmed's dramas on every Friday at 8.00pm had also been broken as they are now telecasting drama serial "Mausam" which seems to be a mixture of past Hum TV dramas. Despite having Saba Qamar and Meekal Zulfiqar in the lead cast drama serial "Izteraab" is another addition in the pipeline of disappointments. "Ahista Ahista" was supposed to be a mega project by Hum-TV for this season and through promos and teasers I was thinking that it might be an interesting drama but sigh from the first episode it has given me a gesture that this drama is nothing but a typical story of a man stuck between two marriages. Directors and producers have to understand that shooting a drama in America and showing a large villa with an Aston Martin DB9 might add quality in production values but will not help to attract viewers until and unless there is a good storyline. Not only HUM-TV but ARY is also equally responsible for telecasting absolute crap specially in this season "Koi Nahi Apna" is the biggest disappointment of this season.
Anyways enough of disappointments so do we have actually something interesting in this season and the answer is yes of course. Since there is so much crappy stuff ON-AIR it's difficult to encounter with the quality stuff on TV but don't worry I am writing to let you know that what's good that you can currently watch on TV.
Kahani Raima aur Manahil Ki: I know that most of you aren't following this drama and the reason is that from 1st episode till 7th episode there is no storyline whatsoever in the drama except the light hearted comedy but suddenly after episode 7 this drama has become extremely interesting. Faiza Iftikhar is surely an example of wit and solemnity she knows how to add humour in her dramas. I strongly recommend to have a go on this drama you will surely find it worth watching. This drama is being telecast on HUM-TV every Tuesday at 9.10pm.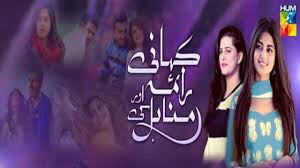 Uff Meri Family: This is currently the most hilarious and wittiest comedy soap on HUM-TV. The lead cast is Naveen and Azfar, I know that many people don't like this couple but my point is that aren't we getting too judgmental and overreacting on their marriage. I mean it's their personal decision and we have no authority or right to criticise them on their personal lives we can only criticise artists on his/her professional life. Anyways if you want to see some crunchy comedy then watch this soap for sure every Sunday at 7.25pm on HUM-TV.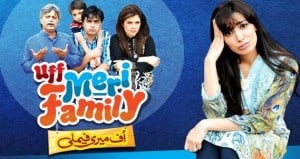 Marasim: Seriously no words to explain the brilliance of this drama and to be honest I am loving it. Brilliant production, excellent acting and dialogues, best storyline and well executed direction. Top notch performance by the whole cast seems like directors know how to get best out of the whole cast. I wait anxiously for the next episode every week. After Aunn Zara this is the best by A-Plus. I will strongly recommend to watch this drama. This drama is currently ON-AIR on A-Plus every Sunday at 8.00pm.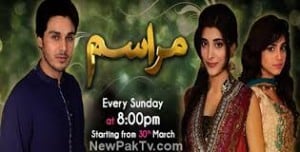 Laa: I am quite impressed from the first two episodes of this drama, good to watch sadia Khan after a long time but it's awkward to know that she had also done lip surgery. I don't know why the hell actresses love to undergo lip surgery she was pretty in Khuda aur Muhabbat. Anyways I know that almost everyone is watching this drama so no need to recommend it. Just waiting for Sabreen's entry in this drama as I love her acting.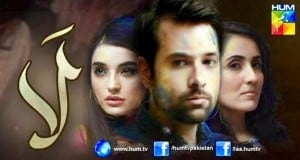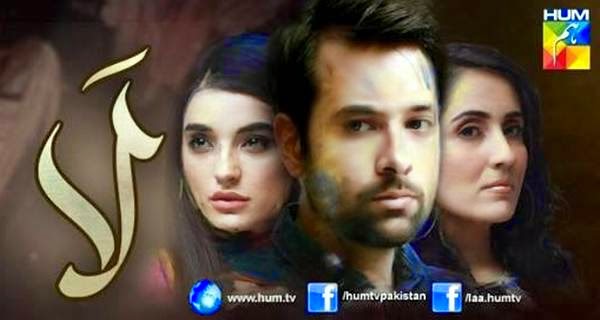 Soteli: A story of a cruel step mother featuring Ayesha Khan in a negative role. First four episodes were really good and worth watching and I am hoping that the good pace may continue as well in future. Although ARY dramas always start with a good pace but ends drastically. This drama is currently being telecast every Sunday at 8.00 pm on ARY.
Adhura Milan: Great start I must say! Sometimes I feel that I am watching a PTV drama, this A-Plus drama is surely a visual delight although I have serious concerns with the acting of newbies. The story seems quite impressive up till now let's see how the drama will progress in future. This drama is currently ON-AIR on A-plus every Friday at 8.00 pm.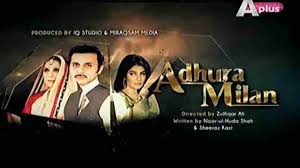 Besides these plays I am reading some really good reviews of drama Phehchan on A-Plus, Shikwa on ARY and Mere humdum mere dost on Urdu 1 but I am not watching these dramas.
So tell me what dramas you are watching currently and would you recommend it to others as well.