So whenever we witness the remaking scenarios, most of the times the final products don't meet the expectations as justice is hardly done to the remake. Remaking itself is challenging your own work and competing with your own efforts you have done previously and that too when you gave your best and hardly left any deficiency! It's also calling criticism as the viewers will continuously compare both works and the image they had built in the back of their minds will require something more than what you were previously capable of to fade out! Now coming to the love story of this season, Khuda aur Mohabbat season02! Studded with almost same star cast, the drama hit our TV screens almost 14 weeks ago and the first half is now almost covered and it's high time that we should compare both seasons! Following are the few domains in which the team not only improved a lot but also gave us a memorable journey one can hardly go through without getting emotionally overwhelmed and shedding some tears, no matter how hard you try to hold them back!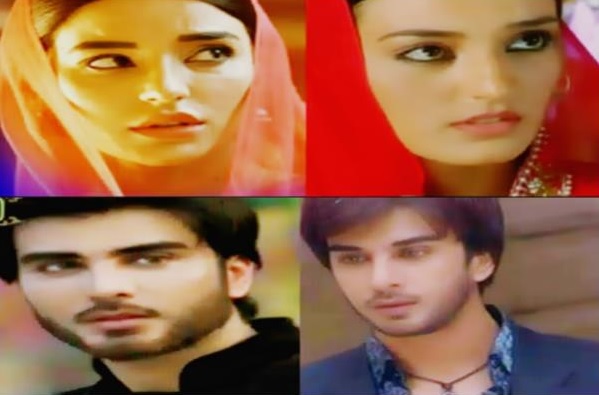 Detailing of Characters:
The first season was done with brilliance and it had that charm which is usually required to draw the attention of viewers but I found myself a bit confused while watching it and I had a tough time relating to the characters and their decisions and the feelings they had for one another! These are the confusions I had regarding some characters and the satisfaction I got after watching season 02:
Emaan: In season 01, I wasn't even sure about how she felt about Hammad in the first place, I remember I used to think that she was overwhelmed by the sin she committed by meeting Hammad and by having a heart to heart conversation with him and this ultimately led to her death! While in this season, we can see through her eyes how deeply Hammad's love affected her and how she was unable to resist that! The scene at the station was executed brilliantly and both the actors did a commendable job! The pain she was suffering through was portrayed brilliantly by Sadia Khan! It was actually a relief to know her side of story and to know how intense fully Hammad's love hit her heart.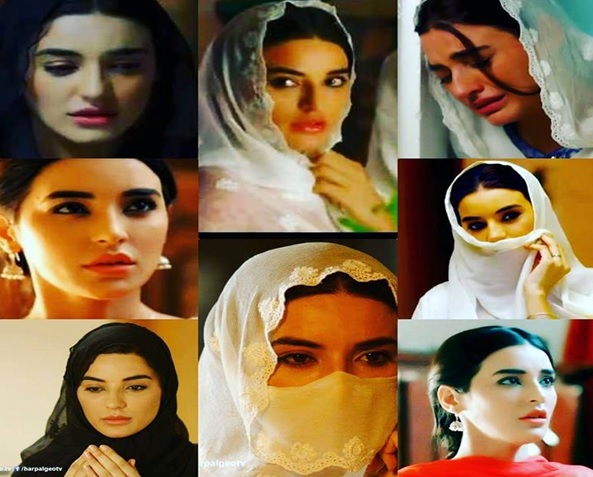 Molvi Aleemudin: In first season, the hypocrisy and double standards of his character were so unclear and vague that I myself felt for him and I thought whatever he was doing was completely fine and any concerned father, if would have been in his place, would have done the same but in this season despite his loving nature I can't stop myself from hating him. He conveniently intermingles religion and the self-created norms of society! He is preaching his followers what he himself isn't practicing. The drama is meant to shed light on the self-assumed clash between love and religion and how ruthlessly we fulfil our hidden agenda in the name of religion and mould it whenever required. Salman Shahid and Firdous Jamal are equally brilliant and convincing.
Abdullah: This character had nothing much to offer in season 01 but in this season, he is undoubtedly giving a tough competition to Hammad. Humayun Ashraf did complete justice to the role assigned to him. His character and conduct is so admirable that I find him perfect match for a girl like Emaan that too obviously if Hammad wasn't there with a proposal. The way he keeps his gaze lower and cares for the small needs of her is refreshing to watch and his eagerness to know about Emaan's opinion about his proposal shows that he doesn't believe in imposing decisions though he can't do any favour as he himself is bound to whatever Molvi Aleemudin says and decides.
Hammad: Now coming to the most lovable male lead of all times which is none other than Hammad. I honestly felt no deficiencies in his character in the first season like I felt in other ones but the way Imran Abbas pulled it off in this season is beyond awesome. He has come a long way as an actor and he effortlessly portrays the purity of his emotions which is the essence of this role and without that we would not have all praise for it as we have now! He has carried the entire drama on his shoulders to say the least!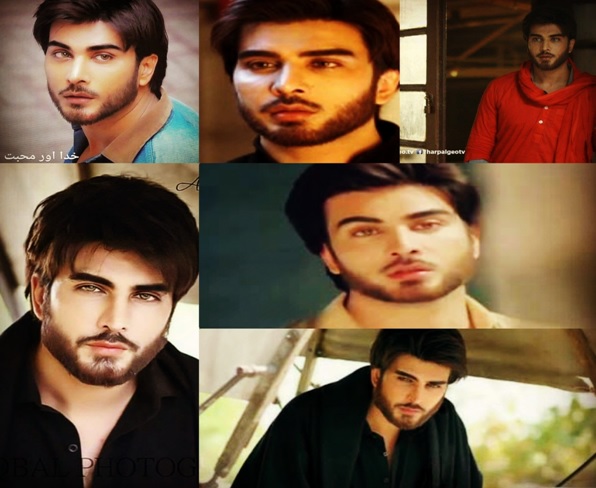 Direction:
I am so glad to say that this is exactly the way I wanted it to be directed. The overall charm and level of the story is elevated altogether just because of the way it has been handled this time by Syed Ali Raza Usama. Despite watching it twice I always look forward to the story, from the background score to the flashbacks to handling different scenarios at a time, all the new ingredients tick the right boxes. The director took nothing but the best out of everything. *Hats off*
Attire of main leads:
We all fall for beauty and aesthetics and the team has played very well with that weakness! Sadia Khan and Imran Abbas looked drop dead gorgeous throughout this season. Imran Abbas looked equally elegant and charming in every costume, be it Jeans or Shalwar Kameez or that Coolie's uniform, he nailed every single costume he wore. Sadia Khan is such a heavenly beauty that one can hardly keep the eyes off her face! She pulled off plain Shalwar suits with utmost grace and elegance. They looked better than the previous season without any doubt!
Acting:
The previous season was surely engaging but whenever I compare these two, season 02 always works better for me. With time and experience one can improve his skills and that happened with Imran Abbas and Sadia Khan. They played their part well in first season, but the confidence they gained as actors is truly visible. Sadia Khan's dialogue delivery got better with time and Imran Abbas always knew how to convey everything through eyes but his skills got refined as the time passed. They both are just adorable. The senior actors Salman Shahid and Firdos Jamal need no praise. They are flawless. The supporting actors of season 02 have made a special place in my heart through their acting skills! The actors playing the roles of Shakir, Nighat, Haya, Ghafoor, Emaad, Najma and Siddiqui Sahab all are best suited for their roles. They deserve applause because they made it look so real for me. Kudos to them!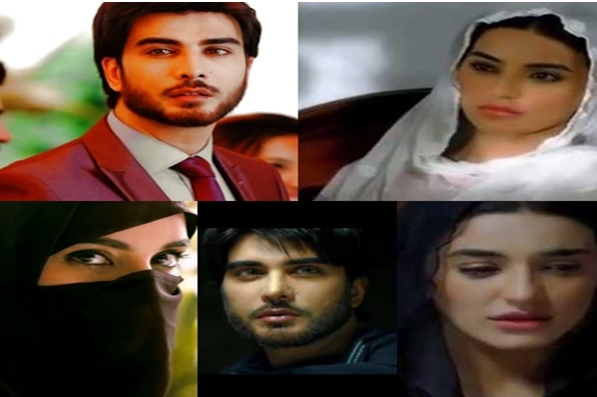 So these were the few aspects which sealed the deal for me and made Khuda aur Mohabbat Season 02 a treat to watch.
Do share your thoughts please!
Amna Malik