Sahir Lodhi is a popular Pakistani celebrity who has done hosting, acting and direction. He's popular as a successful host. The host is often associated with Bollywood superstar Shahrukh Khan because of his resemblance with him. A few people also blame him that he imitates Shahrukh, however, Sahir says that he has no idea why public associates him with Shahrukh.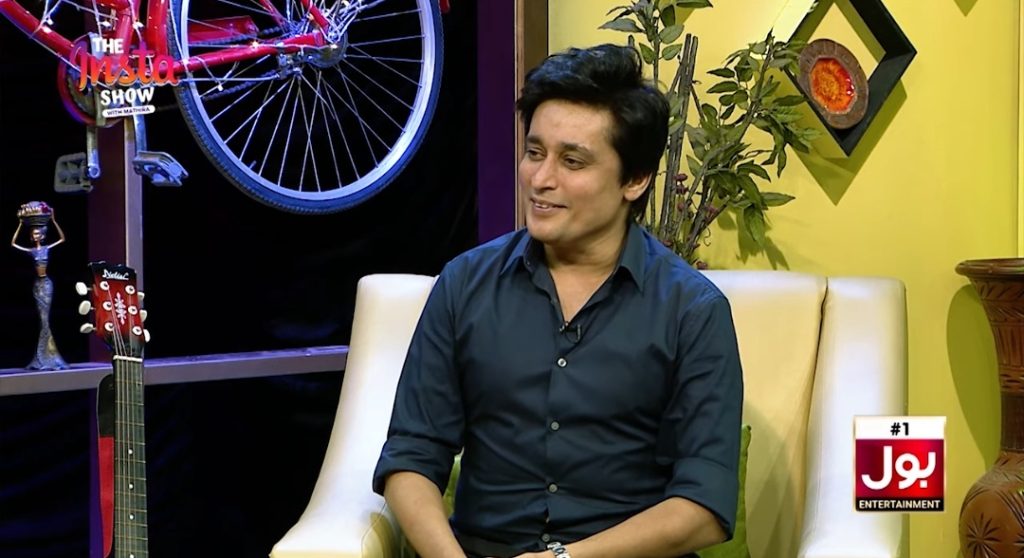 Talking about his interview with Shahrukh, Sahir Lodhi briefed about his first interaction with Shahrukh Khan. He said, "every anchor person was given twenty minutes for a short interview with Shahrukh Khan". Sahir added, "While the interviews were being held, his team told him that I am going to be there for interview. I went there first, his team saw me and there was a girl in his team who said to me, 'you look like my boss', to which I said, 'really?'_ then Kajol entered and said 'Oh My God, that's you?', I said, 'okay..'. Then, finally, Shahrukh Khan arrived in the room, we both looked at each other, he smiled and said 'You are very handsome'. Talking further about Shahrukh Khan, Sahir said, "he is an amazing person and he is very down to earth, when we met, we instantly connected, it was a very nice interview. He's soulful person, he has a lot to offer, he's sweet and way deeper than what you think".
Here are a few pictures from Sahir Lodhi's interaction with Shahrukh Khan and Kajol for Aey Dil Hai Mushkil's promotions. The pictures were shared by Sahir Lodhi on his Instagram. He captioned that he had an amazing and heartwarming interaction with superstar. Have a look at pictures.