Most of the dramas of 2014 were a mix of controversies and clichés! The scripts of majority of the dramas reflected a lack of creativity. Star casts and great production values were used to entice the viewers and issues related to marital life remained the focus of our dramas.
Unlike the past three years or so HUM failed to keep up the high standards which it had set for itself a few years back when Hamsafar and Durr-e-Shahwar went on air. HUM started this year by airing dramas like Mohabbat Subha Ka Siatara Hai, Bunty I Love You, Zindagi Tere Bina, Rubaru, Ishq Mein Tere, Main Deewani, Izteraab and many more which mostly lacked the must-watch factor. Mohabbat Subha Ka Sitara Hai was written by Umera Ahmed but it failed to leave an impact on the viewers. Most of the viewers failed to relate to Romaissa's character and for the most part the supporting characters got more screen time than the leading lady herself. Bunty I Love You was written by Khalil-ur-Rehman Qamar and it was anything but the usual love story we see on screen. This drama was definitely different but somewhat heavy duty as well and definitely not the sort of drama many people could relate to because of the unusual storyline. Mein Dewani was a weekend play which was completely sidelined by drama serial Shukk.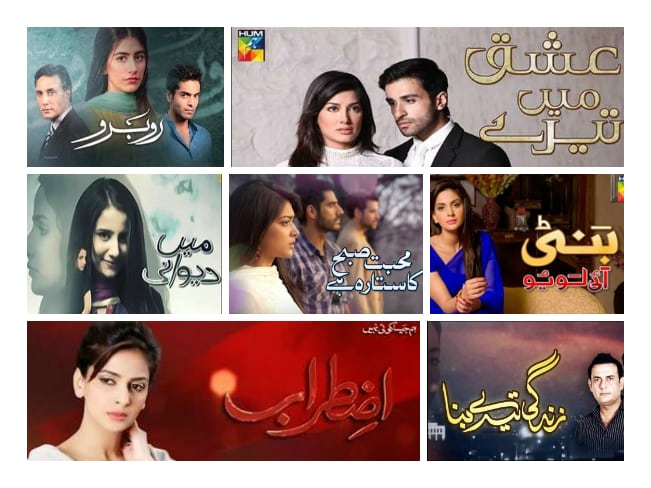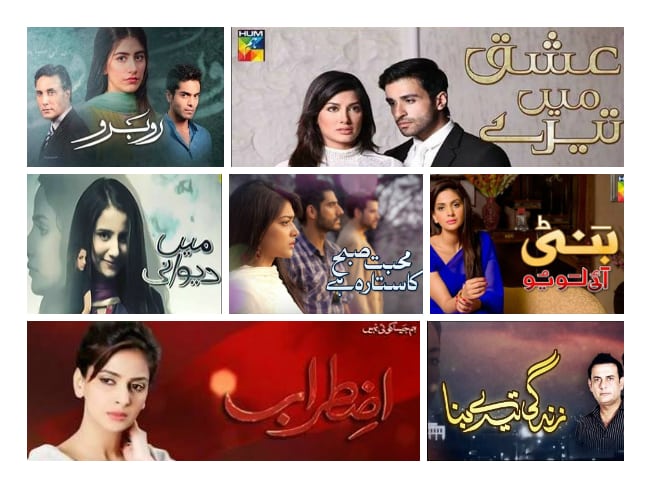 ARY Digital on the other hand welcomed 2014 with dramas like Pyare Afzal, Shukk, Sannata, Meri Beti, Mere Apne and Zara Aur Mehrunissa. The fact is that Pyare Afzal and Shukk were the most watched and talked about plays of the first season of 2014. While Shukk disappointed its viewers in more ways than one Pyare Afzal proved to be a play which will be remembered for a long time. The characters of the actors playing the lead in the play became their new introduction. Khalil-ur-Rehman's script and a different storyline proved to be a breath of fresh air for the viewers. Most of the viewers who were sick and tired of watching gherulu problems on screen felt like a romantic play with some very impressive and memorable characters was just what the doctor ordered. Pyare Afzal had to be the biggest hit of this year which basically goes to show that ARY definitely won the first half of the race between these two channels.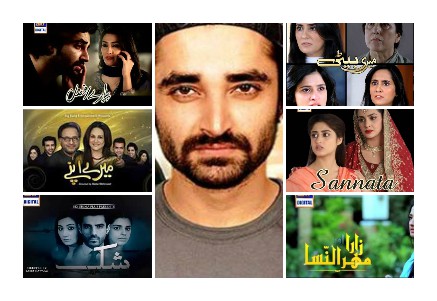 In the second half of the year HUM aired dramas like Mausam, Aahista Aahista, Laa, Firaaq, Shanakht, Mohabbat Ab Nahi Hogi, Du Saal Ki Aurat and Mere Meherban among others. All the weekend plays of HUM in this season did not get enough attention or appreciation from the viewers. Mausam and Aahista Aahista had weak storylines, mediocre characters and both these plays were slow paced. Laa had a different storyline but it did not get a massive viewership mainly because people were not impressed by the direction or the acting. Firaaq went from being a masterpiece to a complete disaster in only 10 weeks! Plays like Shanakht and Mohabbat Ab Nahi Hogi were appreciated more by the viewers than those dramas which boasted of a star cast and had big names attached to them.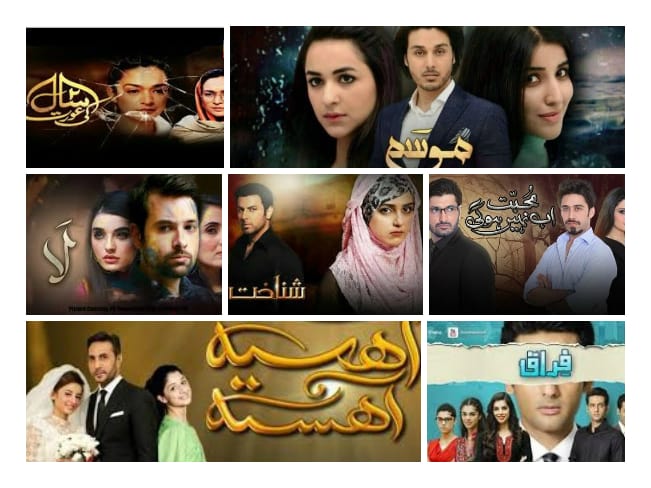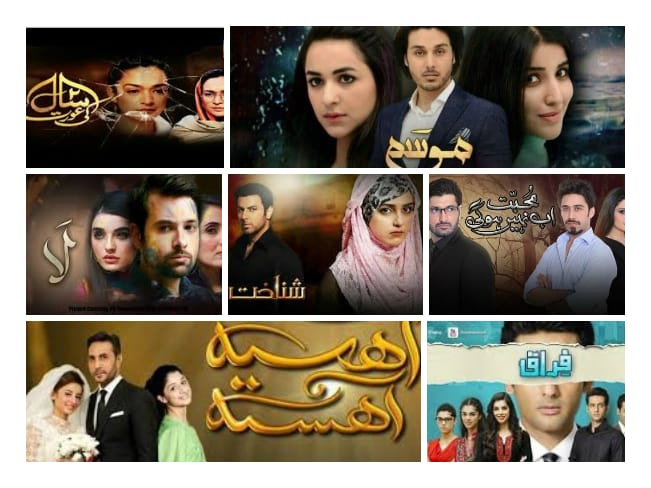 ARY Digital started the second half of the year with dramas like Shikwa, Koi Nahi Apna, Soteli, Bhabi and Pyare Afzal had not gone off air even till now when all the dramas that started at about the same when Pyare Afzal went on air had ended. All these dramas were the kind of dramas that keep you hooked for some time but completely go off track after a while. Most of the dramas that aired on HUM in the second half were not impressive in any way but they were certainly followed by the viewers more than the ones which aired on ARY Digital. The fact that Pyare Afzal was still being watched by many people proved to be a plus for ARY.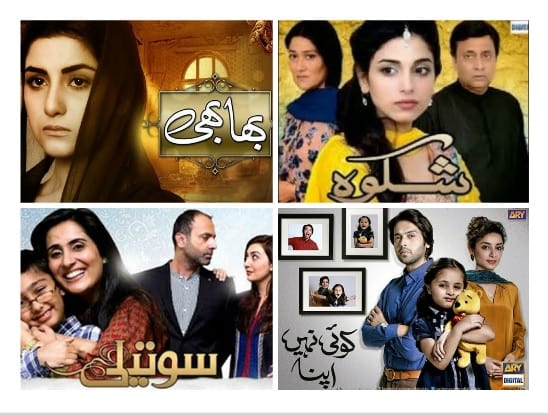 The plays that are currently on air on HUM include Sadqay Tumhare, Digest writer, Aik Pal, Mehram, Tum Mere Hi Rehna, Zid and Nikkah will be replacing Firaaq on Sundays. Until now Sadqay Tumhare and Digest Writer have proven to be far better than the plays which HUM aired on weekends in the last season but it remains to be seen how the stories unfold in the future and what kind of a response they get from the viewers.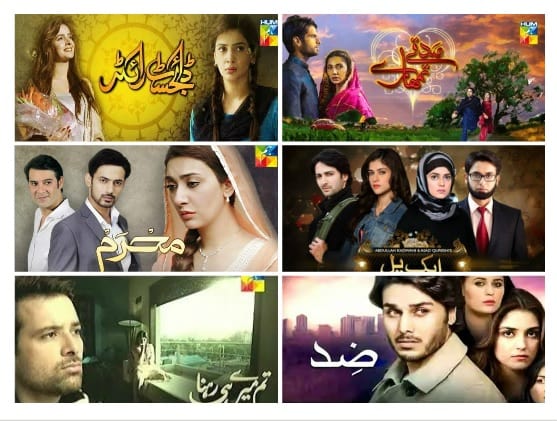 The dramas that are presently airing on ARY include, Chup Raho, Mein Bushra, Khataa, Khuda Na Karay, Goyaa, Dil Nahi Manta, Doosri Biwi and Na Katro Pankh Meray. There are no clear winners in this list till now. Chup Raho and Mein Bushra are being followed by many viewers but are they being liked as well?? I guess not. They are more like guilty pleasures or plays which people continue watching out of curiosity. It looks like HUM will have more to offer to its viewers than ARY at the start of this new year but one cannot be too sure since many of the dramas which started off really well on HUM this year did not deliver in the last few episodes.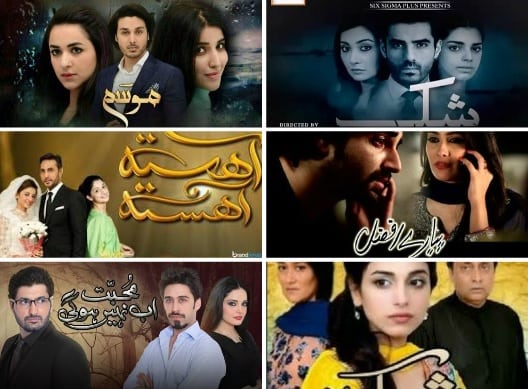 Do you think we have a clear winner here? I think the fact that ARY had two hits to its credit this year and HUM had none makes ARY a clear winner. While HUM failed to live up to its hard earned reputation this year ARY managed to come up as a strong contender. Sadqay Tumhare and Digest Writer might prove to be a step in the right direction for HUM if they manage to keep the viewers engaged till the end but airing dramas like Nikkah and that too on weekends might prove to be fatal for HUM. Unfortunately, our channels greatly compromised on quality this year therefore while evaluating their dramas one has to be very generous in order to reach a logical conclusion!
Let's hope that this year these channels and all the others have more to offer than showing us the same stories over and over again!
Do share your thoughts about the dramas that aired on these two channels this year and about other dramas which you think qualified as the best dramas of the year.
Fatima Awan