Mahira Khan controversy has had gears shifted and opinions rushed from both sides. Most of her friends from showbiz, however supported her and sent power and strength and good wishes her way including the famous young singer of today Momina Mustehsan. Her tweet asked for people to be non judgmental towards Mahira Khan. This reminded Humaima Malick, an actress often the subject of criticism herself due to her bold choices and clothes, of the time when Momina was not this kind and non judgmental about Qandeel Baloch.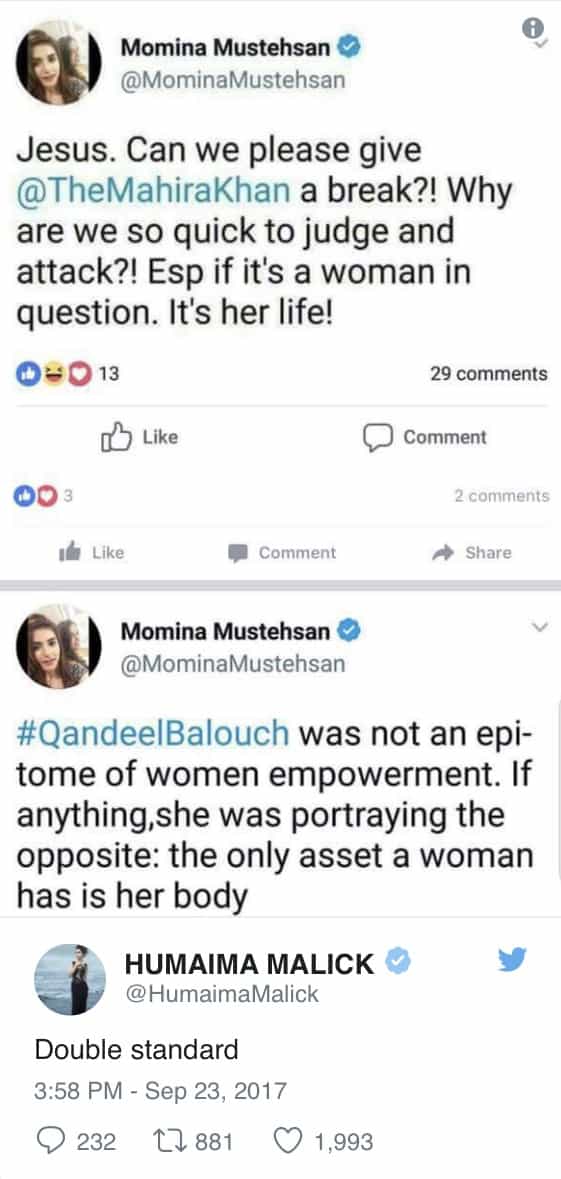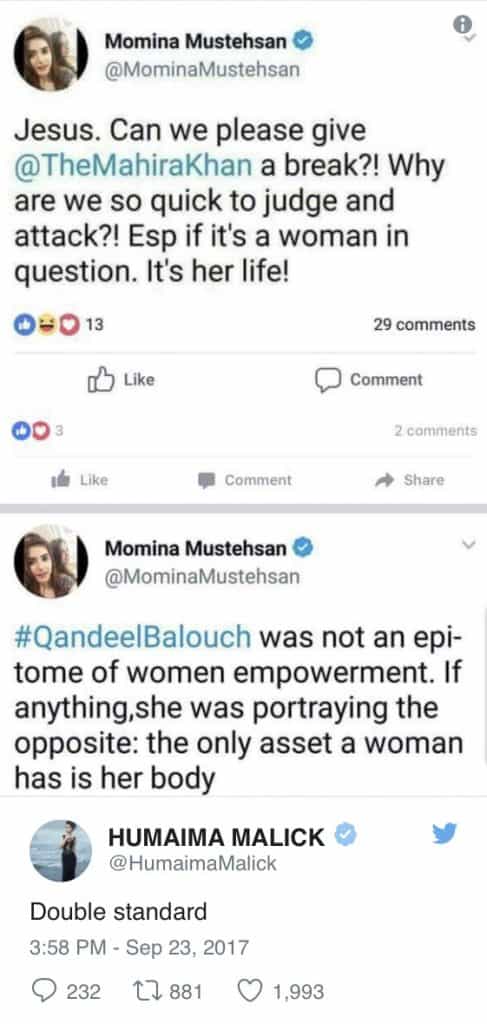 Humaima further added for the likes of Momina;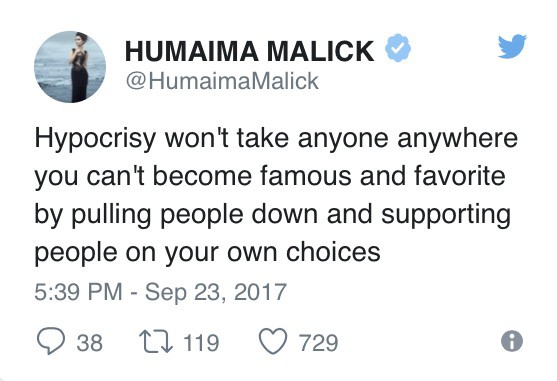 Momina Mustehsan was quick to defend herself and retweeted her posts about the honour killings of Qandeel Baloch, her point being that she condemned her murder and supported the right to individual choices.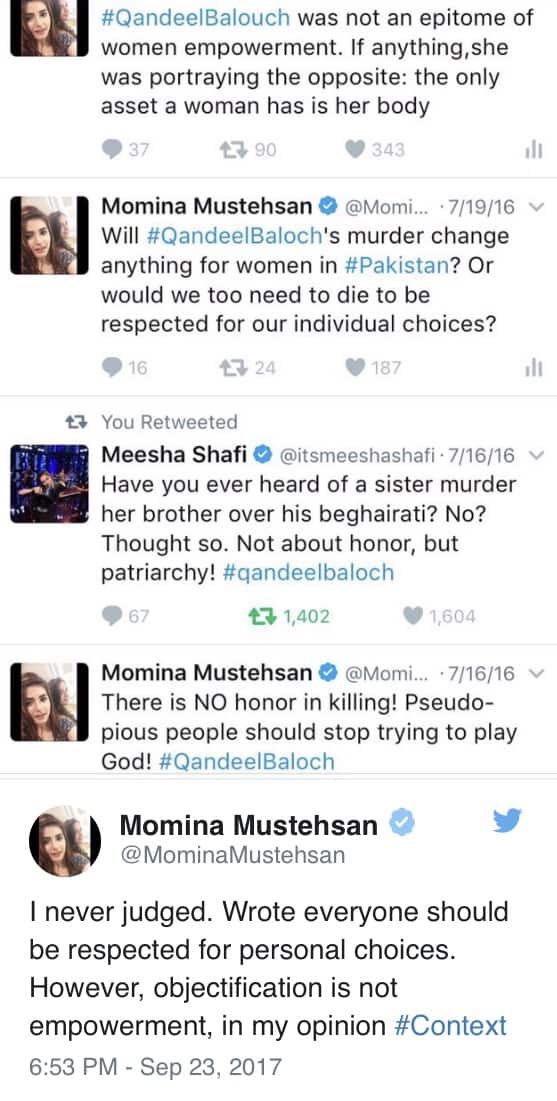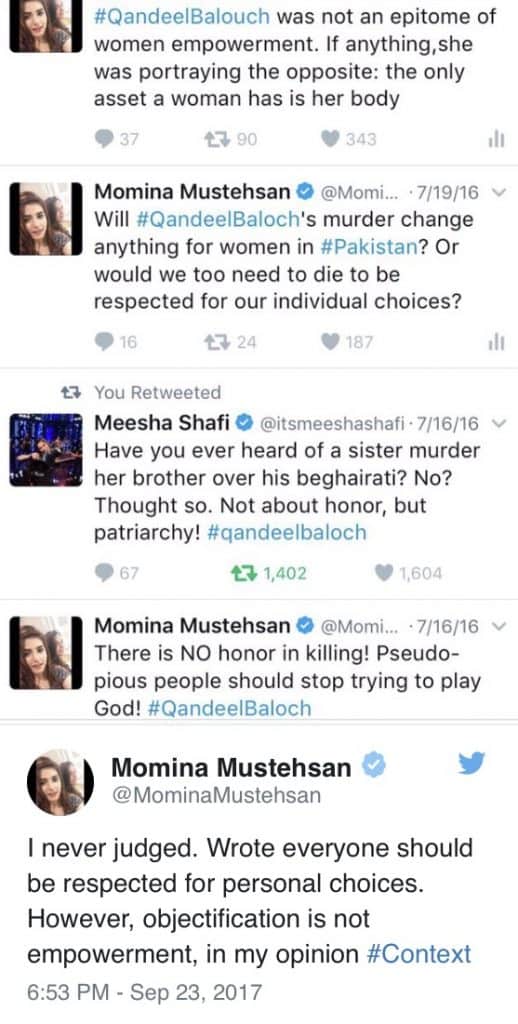 Humaima was not very convinced with this justification of her, and made a very philosophical tweet for her.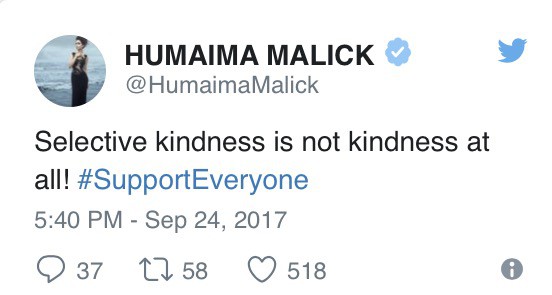 While Momina has not replied to this tweet and her heart may have been in the right place, but Humaima does have a point. Selective kindness is not kindness at all, and we are all guilty of it in our personal as well professional lives.